About Ballinger Publishing
Where to Find
Pensacola Magazine & Northwest Florida Business Climate
40,000 readers enjoy each issue of Pensacola Magazine. Printing 12,000-18,000 copies of each issue, Pensacola Magazine is mailed to 4,000 individual subscribers and local businesses. The magazine is also sold at area bookstores and grocers in Pensacola, like Barnes and Noble, Books-A-Million and Ever'man Natural Foods. Pensacola Magazine is distributed to every hotel room on Pensacola Beach, most hotels in Pensacola, through area Chambers of Commerce & Visitors Centers and over 400 other locations across the Pensacola area.
Downtown Crowd
You can find this publication in various downtown businesses including New York Nicks, HopJacks, US Post office, various downtown banks, PSC & UWF, Barnes & Noble, Cordova Lanes, Coffee Cup, Maria's Seafood Market, Popeye's Chicken, McDonald's, Marina Oyster Bar, Apple Market, Cuttin' Loose, The Melting Pot, Reynolds Music, Esquire Barber Shop, Pensacola Opera, Crowne Plaza Grand Hotel, Dharma Blue, The Fish House / Atlas Oyster Bar, Pensacola Historic Museum, Historic Pensacola Village Office, Pensacola Symphony Orchestra, Hub Stacey's, Seville Quarter, TT Wentworth Museum, Pensacola Cultural Center, Pensacola Museum of Art, The Judicial Building & City Hall, Joe Patti's Seafood, Charlie's Eatery, Head Hunter Hair Styling, First City Arts Center, Baptist Hospital, YMCA, Schmidt's Music, Rock Hard, A J's Mugs, Distinctive Kitchens, The Global Grill, ESP Natural Gas, Downtown Improvement Board, Peg Leg Pete's, Crabs, Sidelines, Nick's Boathouse, Paddy O'Leary's Irish Pub, Pensacola Bay Center, Bagelheads, Landry's Seafood, Outback Steakhouse, McGuires Irish Pub and over 400 other locations around the Pensacola area.
---
Employees
Greetings from the Ballinger staff!
Ballinger Publishing is a member of the Committee of One Hundred, the Economic Development Council of Okaloosa County and the Pensacola Bay Area Chamber of Commerce. Ballinger Publishing is proud to be locally-owned and operated. All Rights Reserved on all publications and logos. Reproduction or use of the contents of our publications is prohibited. Comments and opinions expressed in the publications represent the personal views of the individuals to whom they are attributed and/or the person identified as the author of the article, and they are not necessarily those of the publisher. Ballinger Publishing accepts no responsibility for these opinions. The publisher reserves the right to edit all manuscripts.
But, other than the legal hoo-ha, we are a fun-loving bunch of people who work hard to spread the good news of Pensacola and the rest of Northwest Florida. We love this region and want to recognize all the good people in it. If there is a person, place or thing that you feel we should cover in one of our publications, send your request to Kelly@ballingerpublishing.com. Call us at 850.433.1166 or fax 850.435.9174.
Employees and Administrative Information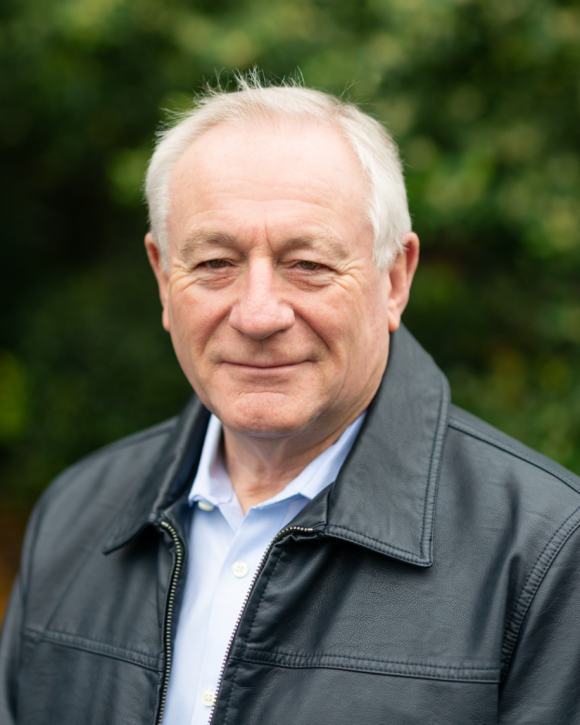 Malcolm Ballinger, Owner & Publisher
Malcolm@ballingerpublishing.com
Phone extension 27
Hailing from the best of the British Isles, Malcolm was born and raised in Derby, England but has been living in the U.S. for longer than he lived in England. If you're a golfer, you'll probably meet him on the green one day.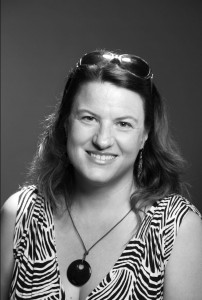 Kelly Oden, Executive Editor
Kelly@ballingerpublishing.com
Phone Extension 23
Although she grew up in New Orleans, Kelly was born in Minnesota and she even spent a few pre-Big Easy childhood years right next door in Gulf Breeze. She has also lived in San Francisco and New York City. An avid traveler, Kelly has backpacked through Europe, driven across Ireland and fallen in love with Italy. She's been happy to call Pensacola home since 2001. When the workday is done, Kelly enjoys the usual suspects: books, music, food, wine and the company of her daughter Lola. Kelly lives in Downtown Pensacola with Lola, their two dogs, two cats, three goldfish and a bearded dragon.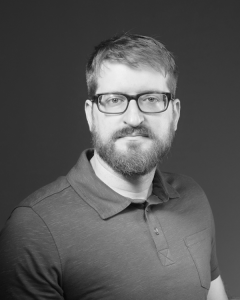 Guy Stevens II,  Art Director
guy@ballingerpublishing.com
Phone extension 26
Guy Stevens graduated from the University of North Florida where he earned a BFA in Photography. He has worked in the photography and graphic design field for over 10 years, handling everything from fine art and commercial photography to print design and corporate branding. Guy is an avid photographer who enjoys working with toy and antique cameras and dabbling in alternative photographic processes.  When not in the office, Guy is usually enjoying the outdoors with his wife and pets.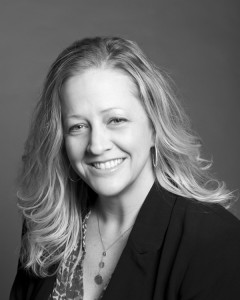 Becky Hildebrand, Account Executive
Becky@ballingerpublishing.com
Phone extension 31
A native of Pensacola since she was four, Becky has 16 years of sales experience at the Pensacola News Journal. Becky loves meeting people, forging relationships and finding mutually-beneficial ways to impact her clients' lives. In her off time, Becky enjoys spending time with her six-year-old daughter, reading, spending time at the beach, and doing yard work.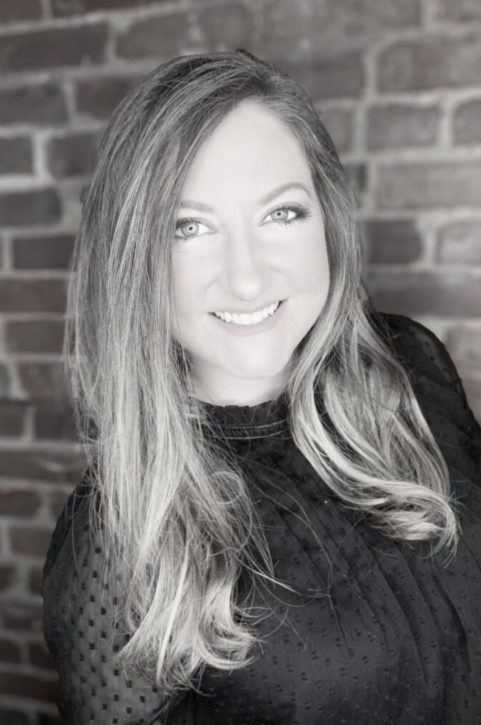 Bridget Roberts, Legal Administrator
bridget@ballingerpublishing.com
Phone extension 25
Bridget works alongside The Escambia/Santa Rosa bar Association to provide an outlet for affordable legal notices and ads to our local attorneys through The Summation Weekly.  Native to Pensacola, Bridget is an experienced paralegal who began her career in Washington D.C. in 2003 after deciding to move away from home and assert some independence. After living in such places as Washington D.C., Ocean Springs, MS and the outskirts of San Francisco, she decided to move home with her two children and settle down in Gulf Breeze for the long haul. As often as possible, you can find her enjoying hikes down to the sound with her three dogs, trying out a new recipe using local fresh goodies or leaving technology behind and exploring with her two children, Aiden and Isabelle.
---
Employment
Internships
Ballinger Publishing offers internships in graphic design, editorial and marketing. The internships are usually non-paid, but we do pay mileage and will discuss paying a small stipend. Many times the internship can be served to satisfy college requirements. If you are interested in the interning in the publishing industry, please send a resume to Kelly Oden at Kelly@ballingerpublishing.com. If you are applying for the editorial or graphic design internship, please attach samples, .doc for text files and .jpegs for designs. Thank you for your interest!
Please check back for postings, or submit a resume and cover letter to Malcolm@ballingerpublishing.com. We accept resumes from editorial, sales, graphic design and secretarial candidates.
---
Partnerships in the Community
These are fine organizations that Ballinger Publishing partners with…
African American Heritage Society – www.africanamericanheritagesociety.org
To preserve, perpetuate, promote and integrate African-American heritage and culture in Northwest Florida. We're vibrant. Renewed. Distinguished. All of the thing that make membership prewarding and fun. Since 1990, the African'American Heritage Society has brought an array of artists, historians and scholars to the Pensacola community to celebrate African-American cultural heritage.
ARC Gateway – www.arc-gateway.org
ARC Gateway is committed to increasing the opportunities for all persons with, or at risk of, developmental disabilities, to choose where, how and with whom they live, learn, work and play. Vision: Through fiscal stability, staff expertise and increased community presence, ARC Gateway will provide high quality, adaptable and individualized supports and services to promote quality of life for persons served..
Big Brothers Big Sisters – www.bbbsnwfl.org
The Big Brothers Big Sisters Vision is successful mentoring relationships for all children who need and want them, contributing to better schools, brighter futures, and stronger communities for all. The Big Brothers Big Sisters Mission is to help children reach their potential through professionally supported, one-to-one relationships with measurable impact.
Downtown Improvement Board – www.downtownpensacola.com
Welcome to Downtown Pensacola, where old and new come together in a distinctive flavor that is discovered simply by strolling the streets. Whether you're browsing the shops, dining among the enticing ambiance, or enjoying the multitude of cultural activities and historical sites, Downtown Pensacola offers unique charm and charisma appealing to professionals and families, young and old alike. If you live in the area or are planning your next vacation, make a day of it in Downtown Pensacola.
Families Count – www.familiescount.net
In partnership with Families Count, Ballinger Publishing and Landrum Companies announce Families Count's Top 20 Companies for Working Families competition. To learn how to apply or nominate a company, visit the Families Count's website.
Gulf Coast Kid's House – www.gulfcoastkidshouse.com
The key concept behind Gulf Coast Kid's House is that an abused child only has to tell his or her experience of abuse one time to one person. Today, if a child is abused, he or she must repeat the abuse experience at numerous agencies. At Gulf Coast Kid's House, a child tells his or her experience one time to one child advocate, ensuring a prompt response.
Japan/America Society http://uwf.edu/japan/jas.cfm
The Japan/America Society fosters cooperation between Japanese and American cultures through exchanges, social functions and cultural and educational exchanges with our sister city of Hagiwara, Japan. We collaborate with the Japan House and The Jikei-American Center based at the University of West Florida.
Pensacola Bay International Film Festival
The Pensacola Bay International Film Festival was founded in 2002 by a group of dedicated film fans led by Tom Roush. Roush is the area film commissioner and a former manager of acquisitions at Screen Gems, a division of Sony Pictures Entertainment. The 2007 festival is shaping up quickly, and is expected to show another year of growth.
Pensacola Little Theatre – www.pensacolalittletheater.com
Pensacola Little Theatre (PLT) is a nonprofit, community organization providing theatrical experiences that entertain, enrich, and educate adults and children in Northwest Florida. PLT is committed to providing quality presentations and participatory opportunities for community artists utilizing traditional, innovative, and collaborative programming. PLT presents plays and musicals, outreach programs, performances and classes for youth, and special theatrical events.
Pensacola Opera Company – www.pensacolaopera.com
Anticipating to top last season's sell-out performances, Pensacola Opera is proud to present Carmen and Lucia di Lammermoor, held in the historic Saenger Theatre, as the 2005-2006 main stage operas. Priority seating is available now. Call Patron Services Manager Lauren Smith to order season tickets or email her at admin@pensacolaopera.com.
Pensacola Symphony Orchestra – www.pensacolasymphony.com
Here at the PSO, we love to play music. When I hear the orchestra tuning before a rehearsal, my pulse quickens. When I see the audience streaming into the theatre for a concert, I have a marvelous feeling of anticipation and excitement. It just doesn't get better than playing great music with a great orchestra. -Peter Rubardt, Music Director
Winterfest – www.pensacolawinterfest.org
Trolley tours were sponsored by the Downtown Improvement Board and Escambia County Area Transit from 1998 – 2001. The Pensacola Historic District Property Owners (PHD) joined in to assist as tour guides. Neighbors constructed elaborate displays, including a living Nativity scene. Santa and Mrs. Claus was the only interactive stop until the series ended in 2001. Beach Boy Trolley Company, the PHD and the Seville Improvement Board stepped in to keep the popular service available to the public. In 2002 the Grinch became the second stop at the Brown, Thornton and Pacenta firm on Tarragona Street. In 2003 over 60 businesses, individuals and nonprofit organizations, including hundreds of volunteers, sponsored the trolley tours
WSRE -TV – www.wsre.org
Public Television for the Gulf Coast – For mind-enriching, entertaining programming, television audiences choose WSRE-TV. As part of the Public Broadcasting Service, WSRE-TV Public Television presents the highest quality children's, cultural, documentary, science and public affairs programming – programming which earns more awards and critical acclaim than any other television service.