The Belmont DeVillers District "The Blocks" is the heart of jazz and blues in Pensacola. At the era's prime, Gussie Records Shop was the heartbeat — pumping the smooth sultry beat through the streets of Pensacola in 45s and LPs.
Gussie Streeter, in her twenties at the time, opened a dry cleaners near Blue Dot in 1962. A young man, noticing that she had a turntable in her store, asked her to sell some of his records. As this side hustle began rolling in more money than the actual dry cleaning, Gussie followed the lead of her customers. Gussie Records took form in 1965 in the building Five Sisters Blues Café now stands.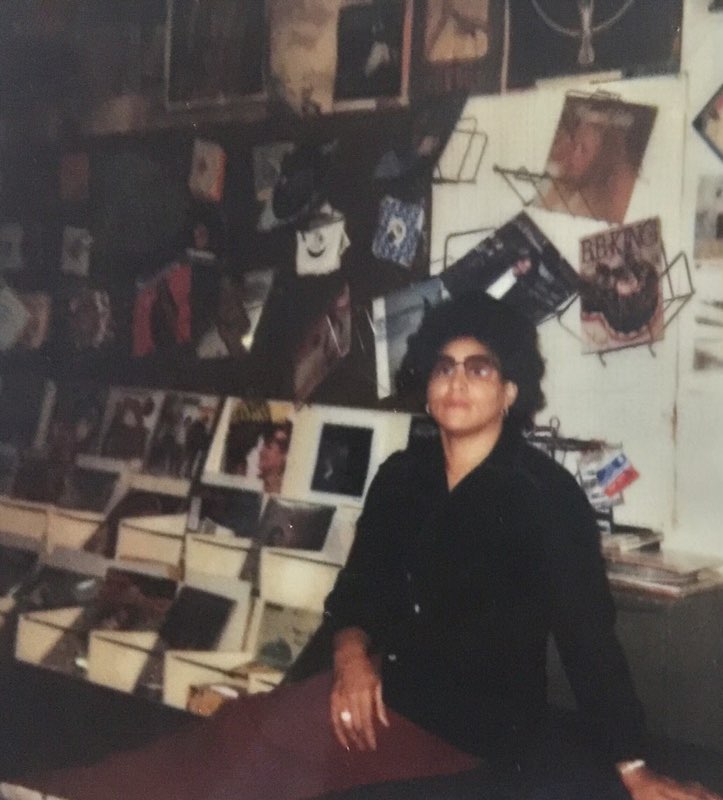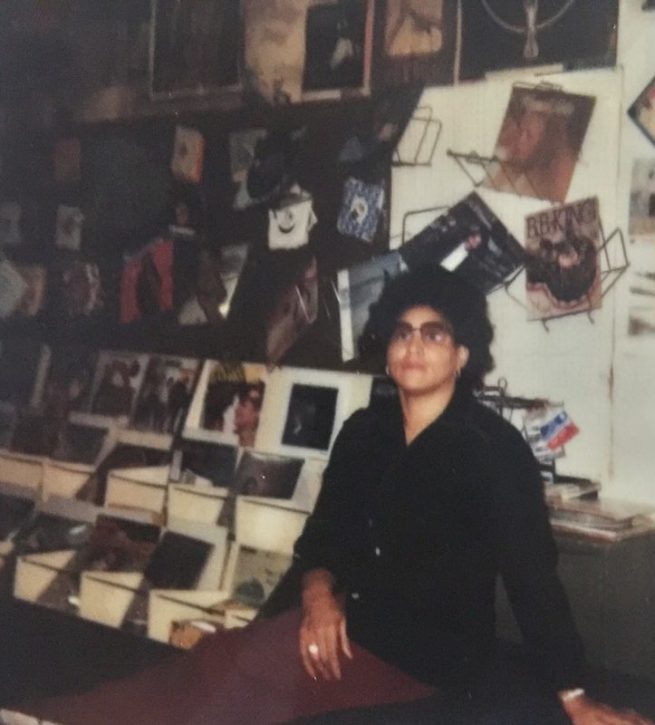 The reason black-owned record stores like Gussie Records were so essential to the success of jazz and blues is that music from black artists couldn't be purchased in the South. Since the South was heavily segregated, white business owners in southern cities like Pensacola had no interest in selling records by black artists.
Gussie networked with record companies in larger mix populated cities like Mobile, Nashville and Atlanta to bring the music of black artists to Pensacola. Pensacola Magazine interviewed Gussie's eldest son Alvin Streeter Jr. in her stead, but Gussie is alive and well. She recently celebrated her 86th birthday Jan. 9.
"When you bought music back then, first of all, you couldn't get anything by black artists in the South. That included the Pensacola area. You couldn't buy it in the South because of the times," Alvin explained. "Basically, if Sam Cooke recorded a song, the only version you could get is a cover version by white artists, Pat Boone or whoever else. In the South, you could get Ray Charles, you could possibly get Little Richard, but you could just get very few black artists. So African Americans, unless they lived in Atlanta, Memphis or New Orleans at the time in the South, they really had no avenue to black artists. So, she [Gussie] was the bridge."
Blues and R&B were Gussie Records bread and butter. Jazz was a hit at the record shop, too. But Alvin recalls blues being a major seller at the store. Gussie developed a personal relationship with Malaco Records in Jackson, Mississippi, which kept her store up to date with the hottest blues records.
"Me and my family, we give her a hard time. We tell her she was like the original DJ because at the time she started in the 60s, she was playing music for customers, which was a little bit different from other music stores back then. She had a turntable, and she would play one record for you, and while she's talking to you, she'd put another one on, you know, anything off the top 10. Then the next thing you know, you walk out with 10 45s," Alvin said with a chuckle. "She had a really good flair for it."
Business was so good at Gussie Records that Alvin remembers not coming home until past midnight some nights. WBOP, the first black operated radio station in Pensacola, was just a floor above the record store. Every Sunday night, Gussie would host a jazz show on WBOP with DJ Joey Brewer. She would select the album of the weekend. Gussie often got the newest records before the radio did.
Since Pensacola played an integral role in the Chitlin Circuit, the most popular jazz and blues musicians always passed through Pensacola on tour.
"Chitlin Circuit developed as the touring circuit for primarily theatres where the most popular African American recording and touring artists would go from town to town and included large nightclubs, too. Those venues have changed now, and it still exists on a different level. The Chitlin Circuit was the top level of African-American entertainment," Jim O'Neal, founding editor of Living Blues Magazine, said. "The top blues, soul and jazz artists went to places like the Apollo Theater in New York and many others all across the country. There were places in Pensacola, too, like Abe's 506, The Savoy and some others in the Belmont Devillers District."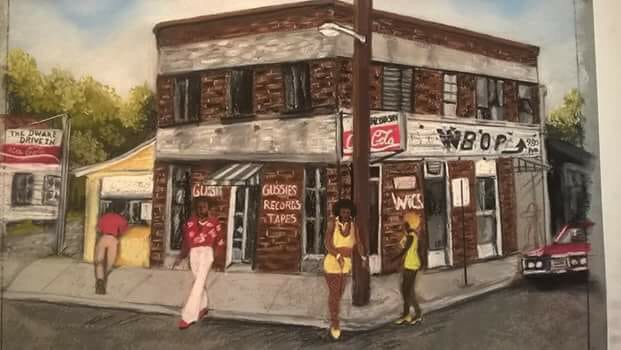 When performers like Ike and Tina Turner, Aretha Franklin, James Brown, Ray Charles, and B.B. King would perform at the Blocks, they would also do a show on air with WBOP and drop off records at Gussie Records. Alvin remembers Tina Turner coming in and out of his family's record store. Gussie Records was also a pop culture news source for customers. The store had a whole wall covered in flyers for upcoming concerts at the Blocks.
One of Alvin's favorite memories was when his father picked up Joe Simon from the bus station in 1969. Simon is a soul and R&B singer with more than a dozen albums. His music has been sampled by recent popular artists such as Outkast, Lil' Kim and 50 Cent.
"My father was like, 'Hey, we gotta go to the bus station and pick up Joe.' And I asked 'Joe who?' We went and we picked up the artists Joe Simon. He just had his first big hit that went nationwide. It was called 'Moon Walking,'" Alvin recalled. "He actually made it right around the time we first landed on the moon, and I was a little kid. I think I was like five or six. I remember that when those artists came into town, my father would go pick them up and show them around, or another guy from one of the clubs would. They would pick up the artists because a lot of them were leery about traveling with anybody else around here because it was still funky in the South, so they had to be careful."
Pensacola wasn't just a stage for national music talent. It's also the birthplace of many talented jazz and blues artists. R&B singer, James Purify and Bobby Purify reached fame in the 1960s for their hit single "I'm Your Puppet." The single reached #6 on the Billboard Hot 100 in 1966 and was nominated for a Grammy Award in 1967 for Best R&B Performance by a Duo or Group with Vocals. Unfortunately, James died in Pensacola from COVID complications Jan. 22.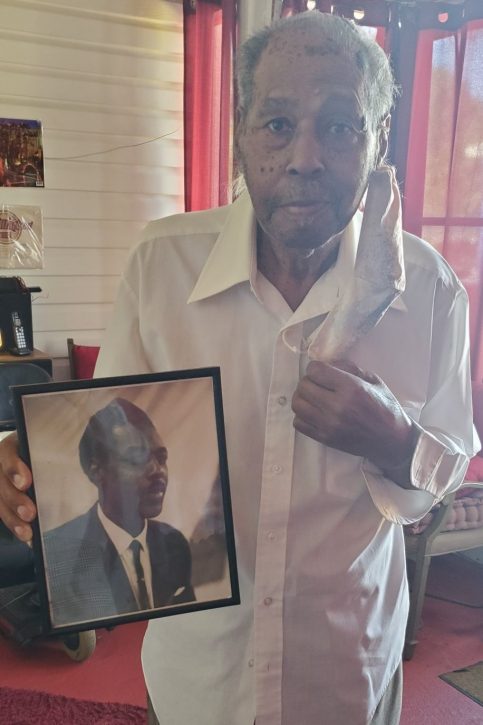 Jazz pianist and composer Don Shirley was born in Pensacola to Jamaican immigrant parents. Shirley made his debut at Carnegie Hall with Duke Ellington and the Symphony of the Air Orchestra. The 2018 film Green Book, which received the best picture Oscar, was based on Shirley's tour in the South and relationship with his bodyguard and driver Anthony "Lip" Vallelonga.
Local pianist and organist, Henry "Chick" Minor, 93, recalls witnessing Shirley perform in Pensacola when Minor was 10 years old. Minor recently suffered from a stroke, so his statements are from a document he wrote and shared with the Magazine:
"I had no intention of being a musician. My parents had a piano in the home. I used to bang on it at the age of around 10 years old. My father's baby sister came to live to finish high school. She took me to the Saenger Theatre to see a child named Donald Shirley in concert. He was about seven or eight years old. He was a gifted musician. He could listen to a song one time, and he could almost play it note for note… He went on to be a professor of music. I kept on banging."
After serving in the military, Minor was offered the opportunity to play piano professionally in Pensacola.
"During this time men just didn't play piano. I was married and couldn't go to school, so I bought [piano] books and practiced. Through the years, I was able to advance my music ability. In 1961, I became the house band pianist at the new Abe's 506 Club."
Minor later moved to Jacksonville where he played with several bands, but he came back to Pensacola in 1965 and continued to play in the city.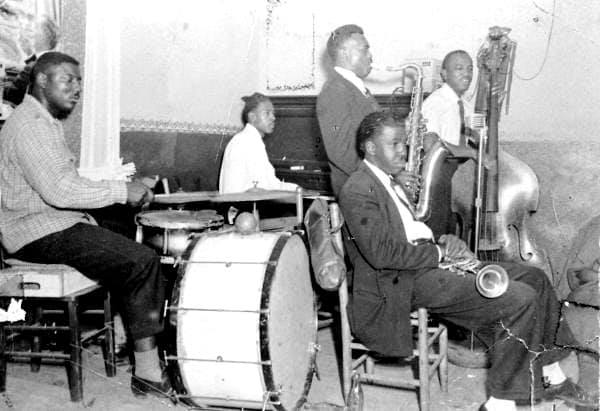 The origins of blues and jazz is still hotly debated. O'Neal explained that Mississippi tends to get the most credit for the blues since the best blues performers came from Mississippi. However, since times were so racist then, black history let alone black music wasn't well documented or documented at all.
"Nobody really knows where it started. It wasn't documented at the start, but Mississippi gets the most credit for it because the most famous blues singers came from the Mississippi Delta, where there were a lot of cotton plantations," O'Neal continued. "At the same time, there was an established performing circuit all along the Gulf Coast from New Orleans through Biloxi, Mobile and Pensacola. Some people think that blues may have originated in New Orleans and then made its way up. Other people think it was maybe even further north on the Mississippi River and came south on the river boats and the vaudeville shows."
Although the origins of blues aren't quite known, it is known that in the Gulf Coast, blues and jazz roots run deep. "Mother of the Blues," Ma Rainey performed at the Belmont Theatre in the early 1900s— marking the theatre as an essential stop in the Chitlin Circuit. Rainey's powerful vocals inspired blues singers for generations. The Belmont Theatre, though white-owned, was the stage for many early jazz and blues performances. Ferdinand Joseph LaMothe, professionally known as Jelly Roll Morton, frequently filled the theatre with ragtime jazz from 1906 to 1908.
"The Gulf Coast was a strong point— really a stronghold of it in the early days, especially on the professional level, because there were theatres there. The Belmont [Theatre] was very famous, and some of the first blues singers actually sang there," O'Neal said. "Ma Rainey was the most famous. When she was singing there, blues wasn't even called blues at that time. They were called the derogatory term: Coon Shouters."
Music produced by black musicians were given racist, derogatory names such as Coon Shouters and Coon Song from the 1840s and earlier to about 1920.
It's said that jazz originated in New Orleans, but the genre itself sprouted from blues. The blues bloomed from the sorrows of slavery in the South.
"It developed out of the African-American culture, primarily in the South. A lot of it was on the plantations, but a lot of it was on the Gulf Coast as well. It kind of served as an oral history for the black community at that time because a lot of the history wasn't written down," O'Neal said. "So the blues has become more valuable in retrospect. It addressed the conditions that black people were living under. During slavery, during the segregation era, when there's a lot of problems that would give people the blues, the blues gave them a release and hope for a better day."
The same origins can also be said about gospel. Blues and gospel are both said to have stemmed from field hollers, African-American spirituals and hymns. O'Neal explained that the Father of Gospel Music, Thomas A. Dorsey, who grew up in church, started out playing blues and composing blues and jazz songs. After a spiritual awakening, Dorsey began combining black church music with the blues. However, Dorsey is also known to say that blues and gospel fostered each other.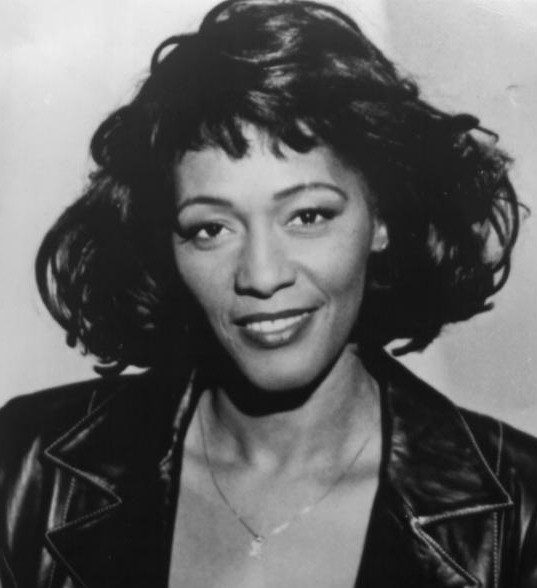 Many famous blues and jazz musicians came from backgrounds in gospel music. Pensacola's Gwen McCrae, 77, began singing gospel as early as she can remember at Houser A.M.E Zion Church. Gwen, who was born and raised in Pensacola, is a blues and R&B singer. She released 14 albums and is well-known for her 1975 hit "Rockin' Chair." Although McCrae was the first to release the single "Always on My Mind," it was popularized when Elvis Presley and Willie Nelson covered the song.
Gwen's road to fame as a blues singer began when she met George McCrae. The two married and then later divorced. George was in the U.S. Navy stationed in Pensacola. He started a band called the Jivin' Jets. Gwen started singing later as back up for the band.
When the couple moved to West Palm Beach, they were spotted by R&B singer Betty Wright while they were performing at a club. The couple was later signed by TK Records.
Pensacola Magazine interviewed Gwen's daughter Leah McCrae. Leah grew up singing in the children's choir in church, which her mother directed, and listening to her mother sing. Leah agrees that blues and gospel were cut from the same cloth.
"If you listen to blues songs, it's expressing the struggles and the hope of people. That's what gospel is," Leah continued. "The hope of people. It's telling a story in their truth, and what they're expressing, what they're experiencing but in blues."
On the other hand, jazz is known for its freedom. This genre left room for artists to explore and harness their sound. Jazz singer Crystal Jay Albert gained national acclaim by performing with jazz legends John Coltrane, Art Blakey, Duke Ellington and Miles Davis. Albert now lives in Navarre and is the former musical director of Pensacola JazzFest and current Jazz Society of Pensacola member.
"Jazz represents a freedom of movement. It's a freedom of interpretation and improvisation," Albert said. "There are many different ways to improvise, but one way would be to improvise on the melody of a song, like embellish it or change it just a little bit here and there. Next thing you know, you've got a whole other song going along with the original song."
As jazz and blues became more popular in the 60s, the audience became more diverse. Some believe the increasing popularity of the music helped lead to desegregation. Alvin recalls Gussie Records' business kicking off once the Civil Rights Act of 1964 was signed.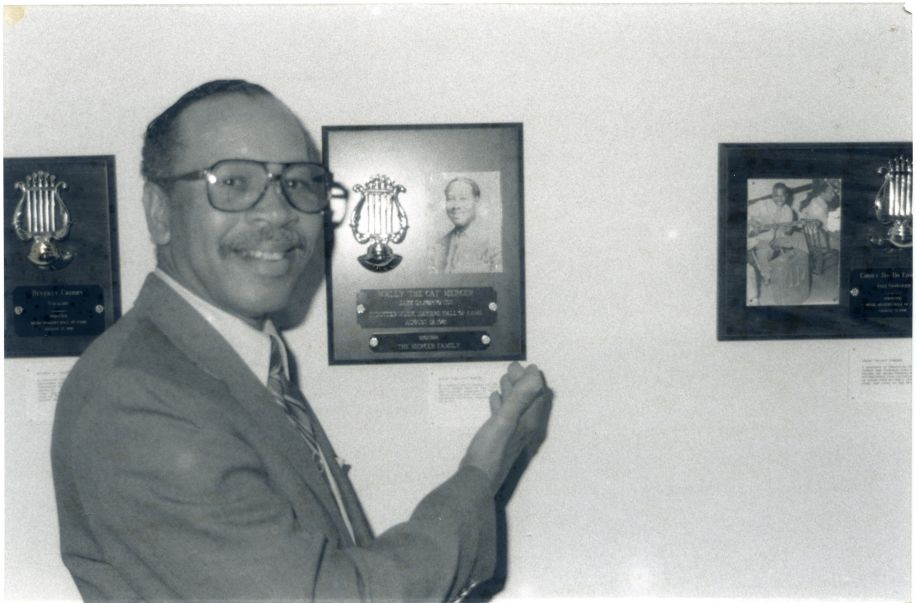 On Sept. 11, 1961, Wally "The Cat" Mercer's Celebrity Club, located at 517 W La Rua St., was raided and Mercer was fined $250. Mercer is a Pensacola based singer who helped start WBOP. The Pensacola News article states that "The raid was conducted by city police after one of the officers visited the club and found that both Negroes and whites were either participating in or were spectators at a jam session."
The judge ruled the club as disorderly since Florida still recognized segregation in places of recreation. There were a total of 16 white people at the club and the majority were under the age of 30. Perhaps the frequent mixing of races at venues like Celebrity Club made it too difficult for segregation to be enforced.
"I think blues and sports were two avenues that kind of led to whites and blacks coming together because the talent could be appreciated. There were a lot of white kids who were starting to listen to blues records on the radio," O'Neal said. "There wasn't segregation on the radio at least for the listener. So that exposed a lot of the young white audience to blues music and to black music. I think it played a role in bringing the races together."
Mercer is known for his 1954 hit "Rock Around the Clock." The following year, Bill Haley & His Comets released the more widely recognized song "Rock Around The Clock," which features a similar hook and the same title as Mercer's.
Although jazz and blues have faded from the mainstream, the impact of these genres can still be seen in music today.
"Blues was a huge influence on rock and roll. There's a song called 'The Blues Had a Baby and They Called It Rock and Roll.' Blues and country music kind of both were forerunners of rock and roll, but a lot of the country singers have used blues and a big part of jazz as the foundation," O'Neal explained. "Blues and jazz lead to soul music, disco, funk, and even hip hop. There's a lot of similarities. You don't hear it so much in the musical structure, but in the content of the lyrics and the attitude, there's a lot of similarities to the first blue singers and the rappers."
Blues and jazz are still a part of Pensacola. Although Gussie Records and many of the clubs in Belmont DeVillers District have closed throughout the decades, the memory of these businesses and their contributions to jazz and blues still live on. The murals painted on the buildings of the district are a reminder that musical legends walked these streets. In 2019, the district was recognized as an official stop on the Mississippi Blues Trail. The marker, which is located next to Five Sisters, credits the district, Gussie Streeter and Abe Pierce Sr. of Abe's 506 and Savoy Ballroom for advancing the growth and appreciation of the blues.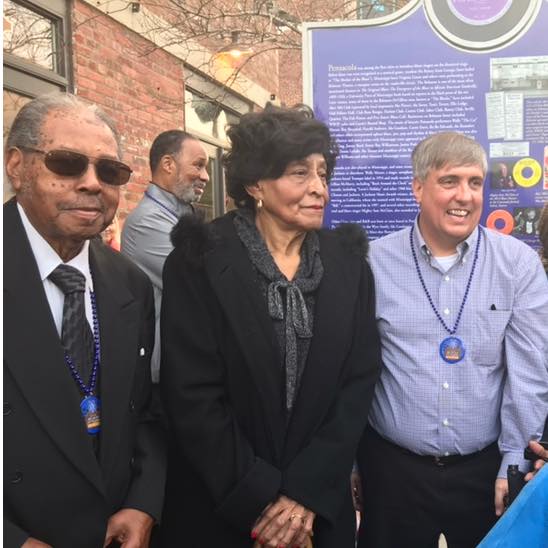 Jazz Society of Pensacola supports the art of jazz and blues music in Pensacola. The organization hosts the annual JazzFest. Each year, the festival brings dozens of nationally acclaimed jazz and blues musicians. In 2020, Dr. F. Norman Vickers, a founding member of the society, established the society's Vickers Artist in Residence Fund. The fund is used to bring jazz musicians and educators to schools and colleges in the area to give students an opportunity to network and workshop with professional musicians. Another member of the Jazz Society, Bob Byrnes and his wife endowed the Robert E. and Margaret V. Byrnes Jazz Scholarship at UWF. This scholarship is the only one at UWF dedicated to students studying jazz.
"I consider jazz an American art form that should be preserved. There are young musicians who are interested in that genre and need to achieve the educational possibilities that give depth to what they're trying to do in music, and I think it's important that there is a facilitator locally," Byrnes said.
Jazz and blues are just two of African Americans incredible contributions to the American art form. In tribute to African American History Month, Pensacola Magazine created a playlist of jazz and blues songs by local African-American musicians. Visit Spotify to listen.