By Haley Weaver
What was originally a holiday to honor Saint Patrick and provide a day-long relief from Lent, is now a hyped-up celebration of taking a break from life and letting loose in your best green t-shirt. Friday, March 17 is ST. Patrick's Day this year, and whether you subscribe to the more traditional observance or look forward to an influx of booze and lighthearted fun every year, there's something for everyone in Pensacola this St. Patrick's Day season.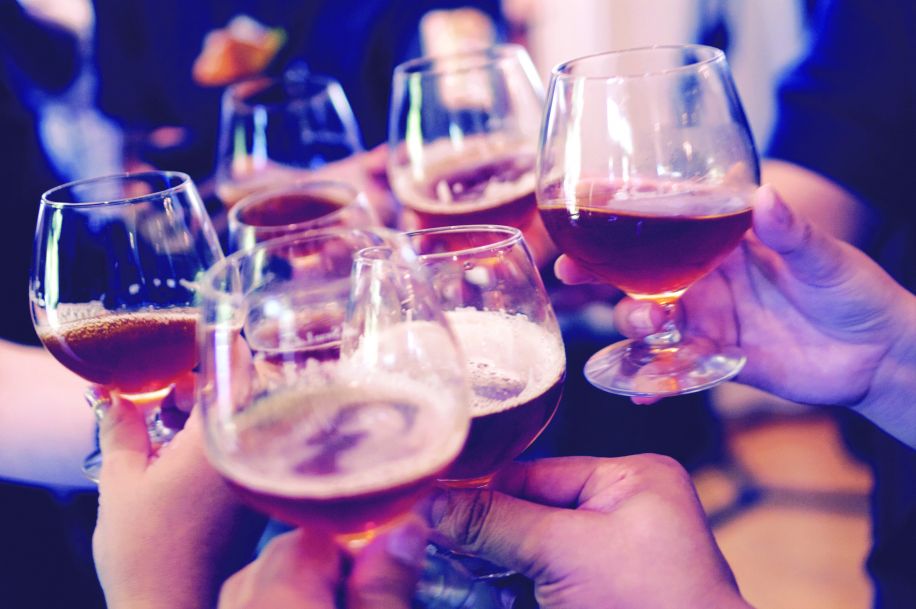 O'Riley's Grog March (Downtown)
Though it's a few weeks before St. Patrick's Day, the 2nd Annual O'Riley's Downtown Pensacola Grog March is a perfect way to get in the celebratory spirit. Think of it as a pre-game pub crawl to get ready for the extravaganza that is St. Patrick's Day. On Saturday, March 4, head to O'Riley's Irish Pub downtown in your best St. Patrick's garb (green, of course) from 4 to 11 pm. The entry fee is any two non-perishable food items to donate to Manna Food Pantries. From O'Riley's, you'll "crawl" to Seville Quarter, Hopjacks Pizza Kitchen & Taproom, World of Beer, and then a brief intermission before circling back around to O'Riley's. Entry includes a t-shirt while supplies last and a passport with the opportunity to be entered in a raffle at the end of the night.
McGuire's Fun Run
Before the actual St. Patrick's Day festivities begin, you will have the opportunity to get your run on in the 40th Annual McGuire's St. Patrick's Day Prediction 5K Run on Saturday, March 11 at 9 am. You'll meet at McGuire's Irish Pub downtown to run the 5K certified course (3.1 miles) and you must be able to run or walk 3.1 miles in under one hour because the course will open to traffic at 10 am. Stragglers will be picked up by the McGuire's bus. The cost to run/walk is $30 and covers not only your participation but the party afterwards: live entertainment, Irish Fare, Irish Wakes, and more! Winning is relatively simple: you predict how long it will take to complete the course, turn in your prediction and the runner closest to their prediction wins. Registration ends March 9, so if you're interested, jump on this opportunity online at runsignup.com/Race/FL/Pensacola/McGuiresStPatricksDayPrediction5KRun.
O'Riley's (Creighton)
For day-of celebrating, this pub is a fun place to be. Not to be confused with the O'Riley's Downtown, the O'Riley's pub on Creighton Road will host a tented street party on Friday, March 17. It will feature contests, special drinks such as $3 green Bud Light aluminums and car bombs, fish & chips, games like giant jenga and beer pong, and even jello wrestling. If you're looking for a wild time, this is the place because the festivities will take place from 11 am to 3 am March 18. Must be 18+ to attend.
Irish on the Island
It isn't a St. Patrick's Day celebration without a good ol' pub crawl on the beach! Head down to Crabs We Got 'Em on Friday, March 17 at 10:30 am to start off the day. From there you'll "crawl" to the Holiday Inn Resort, Paddy O'Leary's Irish Pub, Paradise Bar & Grill, Flounders Chowder House, The Dock, The Sandbar, Shaggy's Bar & Grill, Bamboo Willie's (where there'll be a bikini contest), finishing out at The Sandshaker Lounge & Package at 5:45 pm. In addition to the celebration of Irish culture and tradition, the pub crawl will benefit Covenant Care. T-shirts will be available for $12 at each stop on the crawl and the proceeds will go directly to charity.