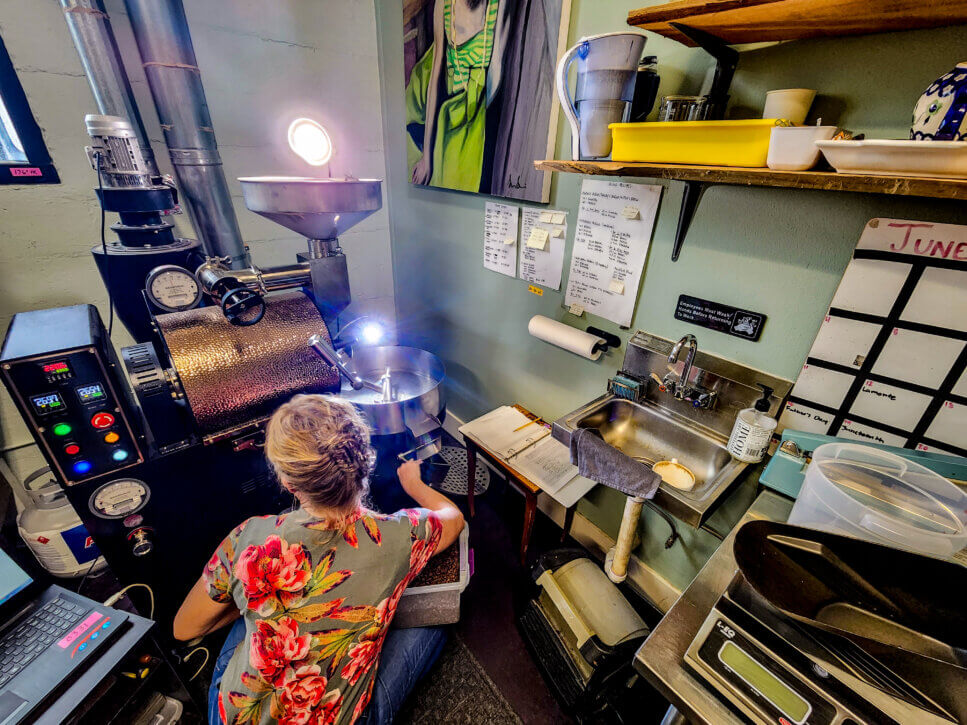 Since September 2020, Sevi has been roasting and providing residents and businesses throughout Pensacola and beyond with her freshly-roasted artisan coffee. Recently, Sevi has decided to take her coffee craft to the next level by brewing and serving her micro-roasted coffee for the Pensacola community. After years of aspiring to one day open her own cafe, Sevi's dream has now become a reality. Alla Prima will no longer serve as just a coffee roastery but will expand to include a coffee house with drive-thru service and a mini marketplace.
Tucked away in the back of a quaint building on Garden Street, the microroastery previously shared its property with Almost Vegan Soul Cafe. When the restaurant closed at the start of the year, Sevi was given the opportunity to take over the front portion of the building.
"I found out that the front was going to be available in January," Sevi explained. "At this point, I definitely wanted to open up a coffee shop, but I hadn't yet planned anything. Since I had been occupying a space in the building for my coffee roasting business, the owner of the building gave me the first right of refusal when the vegan cafe eventually moved out. I didn't think too long as there were a lot of people interested in the space and I already knew that this [expanding the business] was something I wanted to do. The space opening was the perfect situation. I just grabbed it."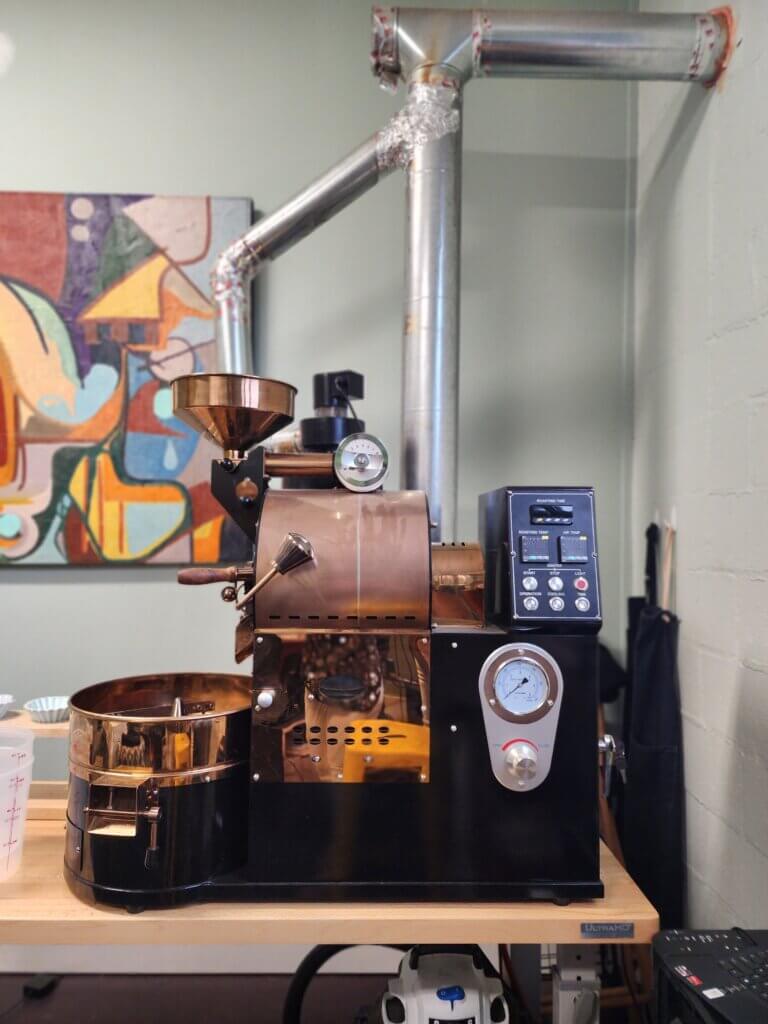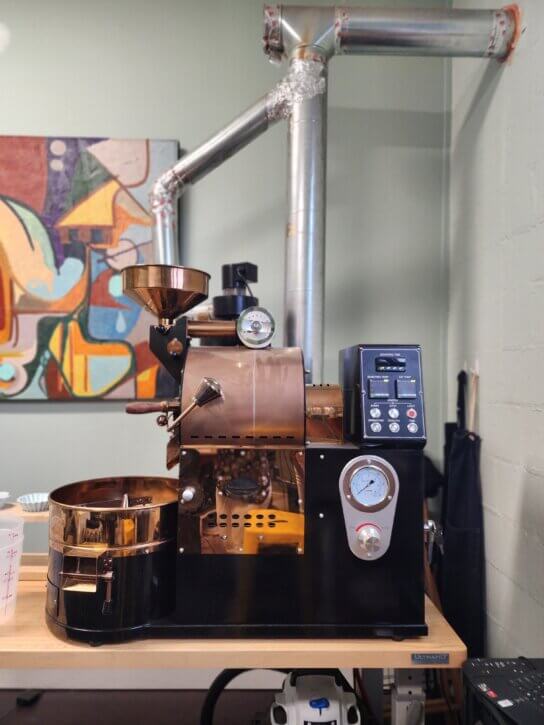 Not only does Sevi have years of roasting experience, but she also knows the ins and outs of the industry. Her passion for roasting blossomed when she and her then-husband ran a micro-roastery and several cafes in Washington D.C. Her husband primarily roasted, while she ran the front of the house. As coowner of the roastery, Sevi learned the craft of artisan roasting.
Roasting quality coffee is quite a complex process. Sevi puts a lot of time, energy and patience into every batch she roasts. "There's a lot of labor involved in roasting, she explained. "None of the process is automated, it's all manual. It's like being an artisan baker; you have to spend a lot of time monitoring it and adjusting temperature and airflow."
After learning and gaining experience in the D.C. roastery, Sevi returned to Pensacola and began teaching elementary art in the Escambia County School District. As a teacher, Sevi would spend her days in a classroom and her evenings in the roastery. When the COVID-19 pandemic hit and changed education, Sevi turned her focus to roasting full time. Since then she has begun roasting and packaging her coffee to be shipped out throughout Pensacola and all across the world. Alla Prima's bagged coffee can currently be found at the Palafox Market, online, or at several local vendors including Bailey's Produce & Nursery, The Farm and more. Restaurants such as Jitterbug and Lamonte Gelato also serve Alla Prima by the cup. Soon, guests will be able to have their cup of coffee and take some home too!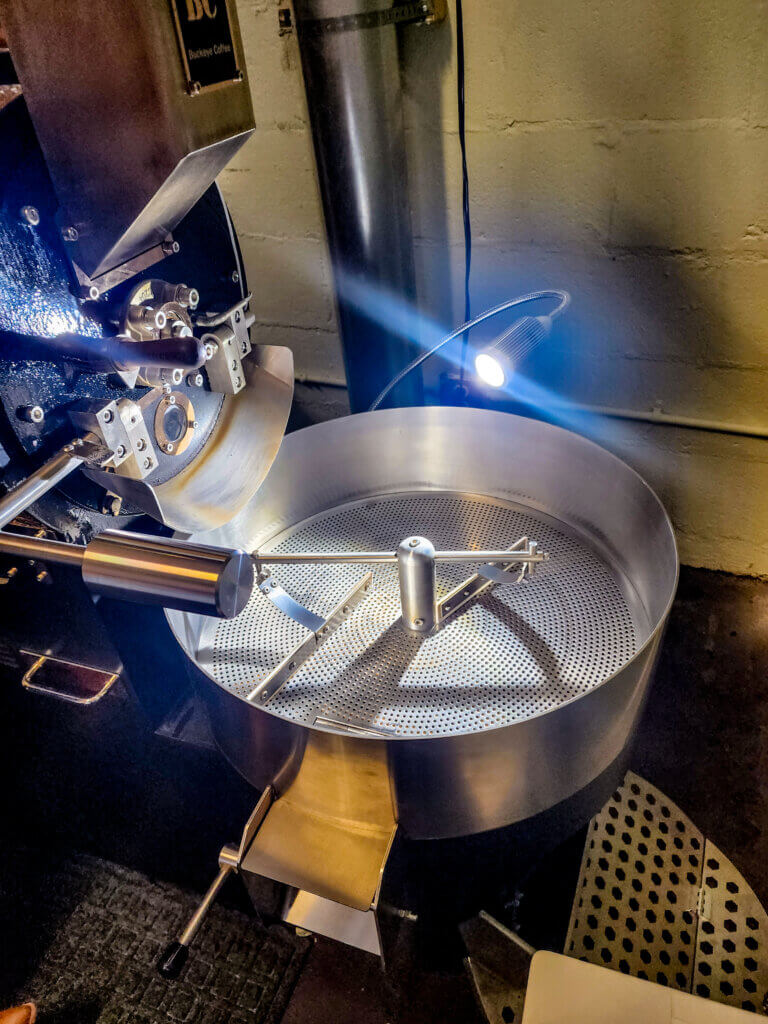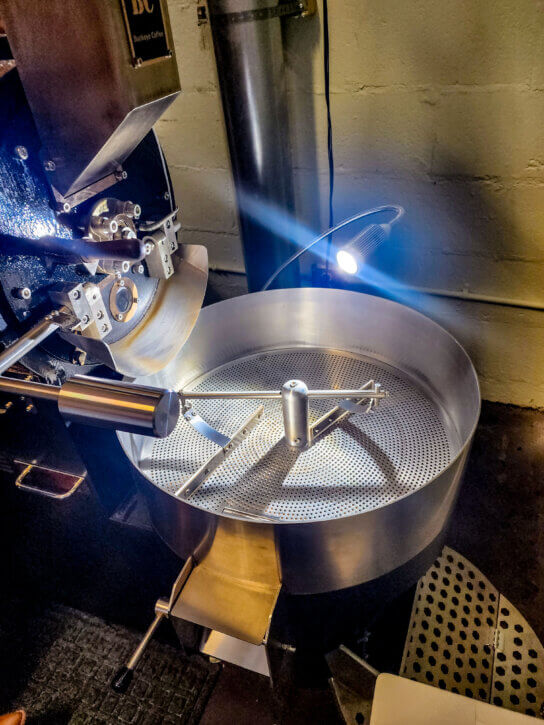 The past few months have been full of renovations and redesign as the team prepares to open their new venture to the public. Like with any new business, there have been no shortage of delays. "We've had some things that have delayed us," Sevi explained. "We've had to wait for various constructions to happen. We had to get new drywall put up, get a plumber over and wait for somebody to paint. It's been a few months of waiting for the work to be done so that we can fully occupy the space."
Feeling eager to open even amidst the delays, Sevi is planning for a slow and progressive opening of the new space. The first part of Alla Prima's expansion is the addition of a drive-through window. The window will be open and available to customers before the cafe's interior is open to the public. Alla Prima will offer customers a limited menu with several coffee and food items through the drive-through window. Customers are encouraged to order ahead online at allaprimacoffee.com to avoid long wait times and pick up their order at the window. Sevi hopes to have the drive-through window open for service within the next couple of weeks.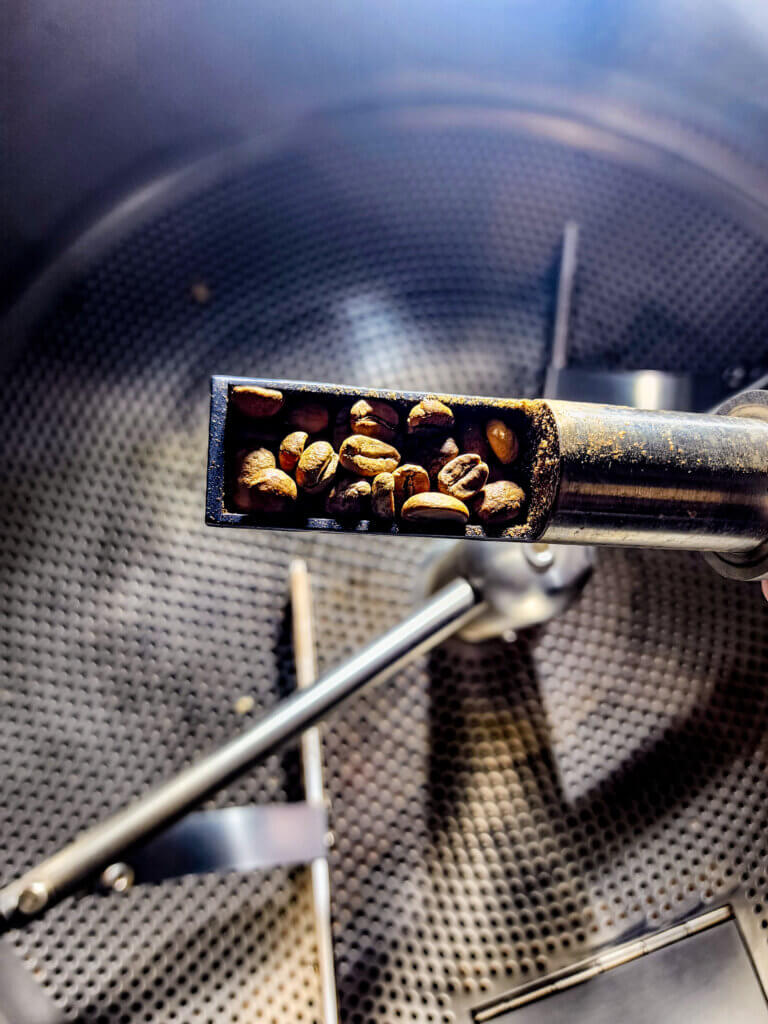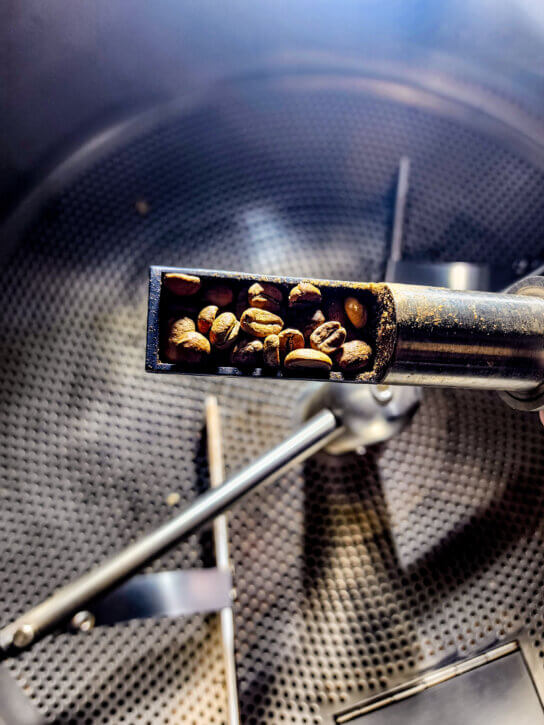 The second part of Alla Prima's expansion will include the opening of its new indoor cafe, which is on track to open at a later date. "It's all slowly but surely coming together. The pickup window will take about a week to two weeks [to be open]; it's almost there," Sevi said. "I'm really hoping that the cafe is open by the end of the summer. Things have just been taking longer with it."
In addition to the food and beverage offerings, the indoor cafe will also serve as a marketplace for local artists and artisans. "We're opening not only a cafe that serves food and specialty coffee, but also an art gallery with art for sale, as well as local artisan goods," Sevi explained.
As an artist herself, Sevi wants to bring in a variety of local artists to showcase and sell their work. She is seeking out a lot of two-dimensional art to decorate the walls of the cafe in a fun and unique way. Once the cafe is up and running, Sevi hopes to eventually offer art classes as well. Some of the classes would include paint-and-sip style classes for adults and after-school lessons for kids.
Despite the new venture, Alla Prima will still be offering all of the same products that they have online and in stores throughout Pensacola. To stay up to date with Alla Prima's expansion, follow @allaprimacoffee on Instagram or Facebook. If you are an artist or vendor interested in selling your work or goods in the new coffee shop, please email [email protected].