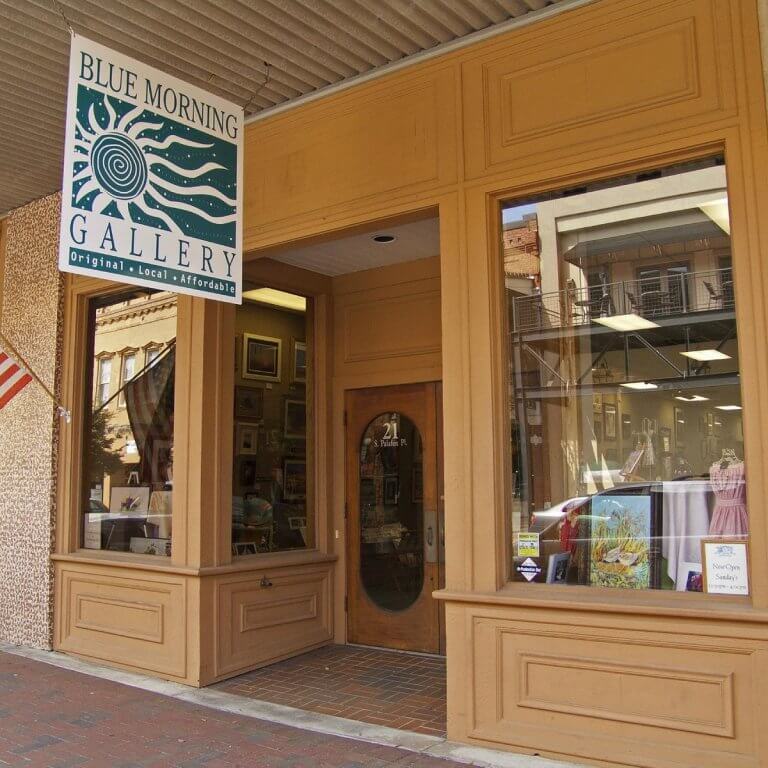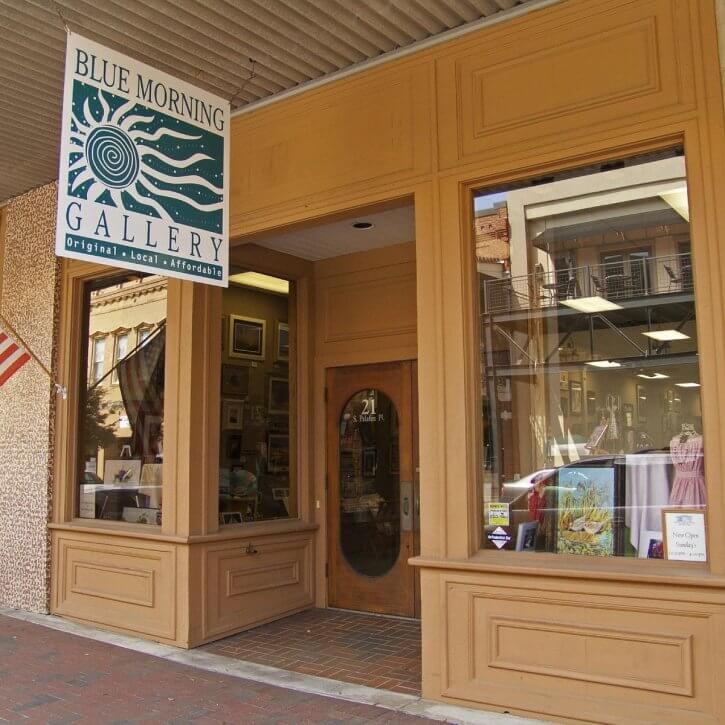 Blue Morning Gallery, more commonly known by locals as Pensacola's "fun" art gallery, celebrated its 25th anniversary on April 19 with a festive gathering featuring local art, live entertainment and good company. The local co-op gallery, located at 21 South Palafox Place in downtown Pensacola, first opened its doors in 1997 with just 12 members. Today, Blue Morning Gallery has grown to become a Pensacola staple that showcases award-winning artists from across the region. Drawing in hundreds of art lovers and talented artists each year, Blue Morning Gallery continues to remain a "must visit destination" for local art.
Blue Morning Gallery was initially founded to showcase the work of local artists and encourage the development of new creative talent within the local community. "Our goal is to be the catalyst for life-long discovery, appreciation and exploration of the arts. Our colorful, cooperative fine arts gallery features the work of more than 60 local artists," Blue Morning Gallery Director of Marketing Suzanne Tuzzeo said.
A local artist herself, Tuzzeo has served as the gallery's director of marketing since 2012. As a photographer, Tuzzeo uniquely captures the ordinary and not-so-ordinary elements and locations; she seeks out distinctive locations, often off the beaten path, as well as a selection of local icons and gives them her own creative twist. Her work offers an inimitable combination of the familiar and the strange.
"Attentively tweaking each individual photo with my personal use of color, which is accentuated by the distinct custom finishing, allows me to produce exclusive photographs that offer the individual perspectives you will find in my work," Tuzzeo said. Blue Morning Gallery operates as a cooperative gallery, or co-op, meaning that each member is also an owner. Members work in shifts to help keep the gallery up and running, and everyone is involved in the decision-making process regarding the performance of the shared gallery space.
The gallery showcases art mediums of all types: painting, photography, pottery, woodworking, stained glass and other handcrafted pieces ranging from the complex to the practical, eccentric to nostalgic and small works to large formats.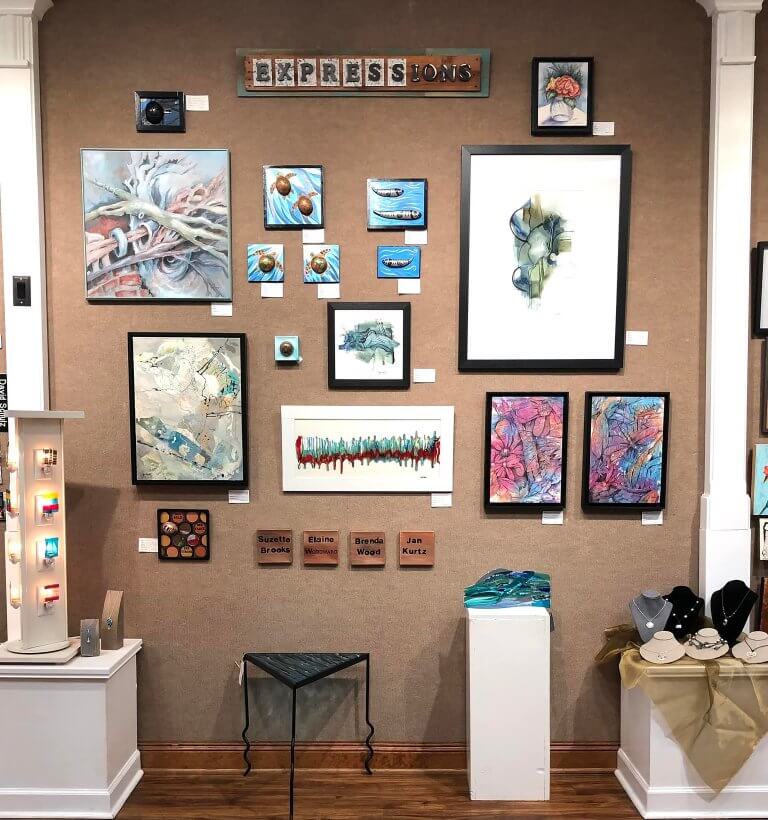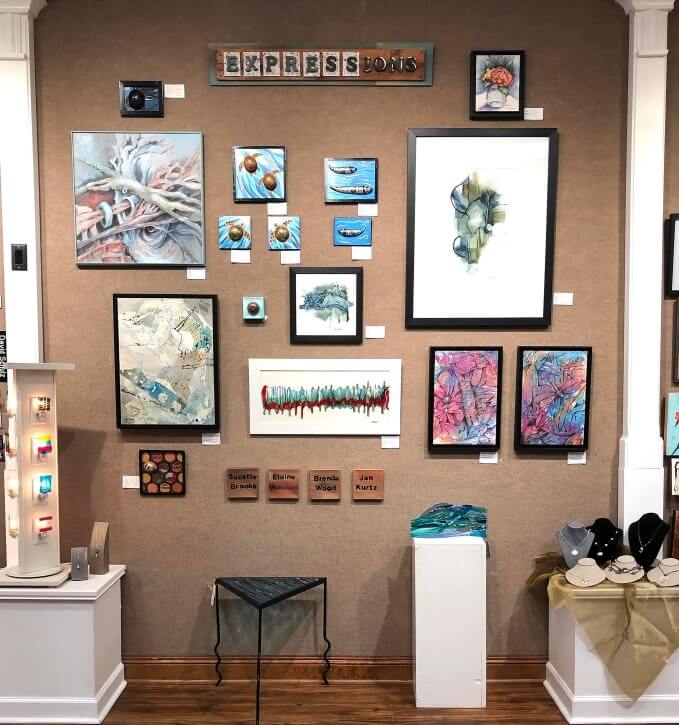 Blue Morning Gallery actively participates in downtown and other local community events such as downtown Pensacola Gallery Nights, weekly Palafox Markets and other pop-up events throughout the year.
"Blue Morning Gallery also mentors emerging artists, as is evidenced by the $1,000 scholarship we award each year to an outstanding University of West Florida art student," Tuzzeo said.
Every two months, Blue Morning Gallery hosts a series of artist spotlights featuring a variety of artists and mediums. Each spotlight typically showcases between two and four artists. In addition to the artist spotlights, gallery members host their own events and art showcases within the shared space throughout the year.
Recently, Blue Morning Gallery celebrated its 25th Anniversary by hosting a special event for the community in order to commemorate the momentous occasion. Artists, guests and gallery members gathered for an evening of appetizers, live music and a special showcase featuring local, original and affordable art.
From May 29 through June 25, Blue Morning Gallery will highlight four local artists for its latest showcase, "Expressions." The showcase will feature the works of Jan Kurtz, Brenda Wood, Elaine Woodward and Suzette Brooks in a contemporary collection of art. Another exciting happening coming up this year is the gallery's Holiday Wall, which features a variety of works created by members of the gallery, all of which will be on sale for less than $100. This signature event has become an annual favorite, providing our community with access to affordable art.
To members of the gallery, art is an imperative form of personal expression, so they constantly strive to cultivate a creative and comfortable environment for creating, displaying and enjoying art. For the last 25 years, Blue Morning Gallery has engaged casual browsers and avid collectors alike.
"The gallery is a collection of unique art and artists who are ready to share their story about their art," Tuzzeo explained. Blue Morning Gallery opens its doors seven days a week at no cost. For gallery hours and information about upcoming showcases and events, visit bluemorninggallery.com.