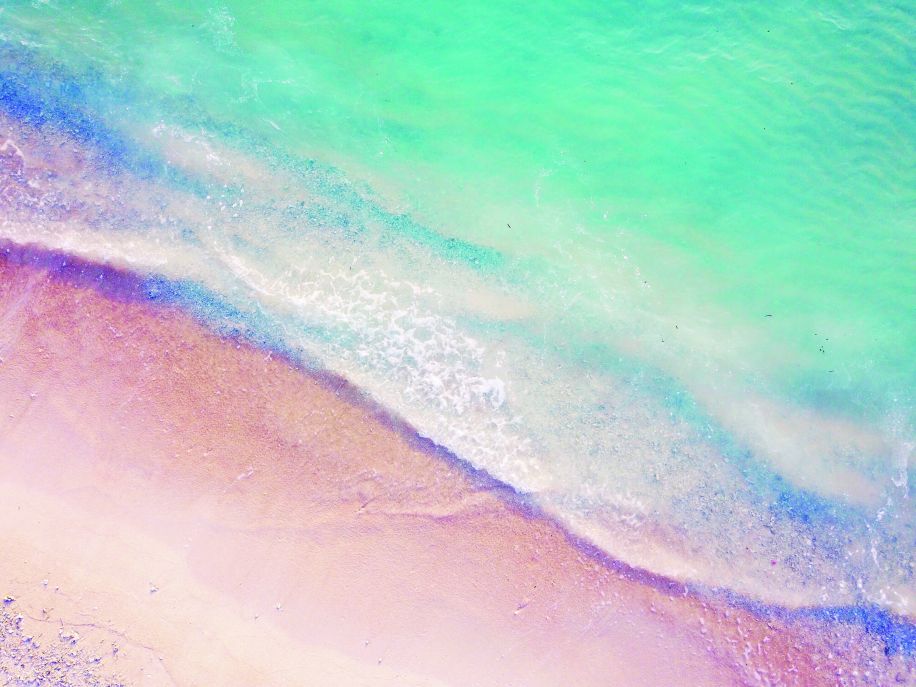 Home to sugar-white sand beaches and some very rare coastal dune lakes, Highway 30-A is also a unique blend of planned communities that stretch for more than 28 miles along the Gulf of Mexico's coastline in Northwest Florida's Walton County. From the funky, original, Grayton Beach to the European Mayberry feel of Rosemary Beach, the highway's small towns are an eclectic mix of Caribbean colors, European style and southern charm.
From January 12-15, 30A is also home to one of the finest songwriter festivals in the country. Among the total of 175 stellar songwriters who will perform and have distinguished themselves in bands and on pop charts in various genres of music Emmylou Harris, Steve Earle, Ann Wilson, The Zombies, North Mississippi Allstars and Lee Ann Womack. Also confirmed for premier nighttime performances are Charles Kelly of Lady Antebellum, Patty Griffin, Emily Saliers of Indigo Girls with her solo Murmuration Nation band, Shawn Mullins, Nashville Songwriters Hall of Fame members Mike Reid and Craig Wiseman and hundreds more performers and songwriters.
Held in a variety of unique venues along scenic Highway 30-A, the Songwriters Festival transforms amphitheaters, town halls, restaurants, theaters, bars and covered patios into unique music venues ranging in capacity from 75 to 500 seats indoors and 5,000 outdoors.
"It is especially gratifying to confirm Emmylou Harris, Steve Earle and Patty Griffin all in one year for 2018. They are among the most elite songwriters and performers in contemporary music and we are very lucky that their schedules aligned with ours," states co-Producer Russell Carter. "The 2018 Festival lineup is shaping up to be the best ever combination of Americana, Country, Folk, Alternative and Blues songwriters."
The Cultural Arts Alliance of Walton County, Inc. (CAA) is the officially designated local arts agency that serves as an umbrella organization and supports the arts through leadership, advocacy, funding, programs and education. "The 30A Songwriters Festival is a unique cultural event like no other in this area. The Festival brings together nearly every South Walton community and many businesses to showcase our home as a destination not only for its beautiful beaches but also for its musical and creative excellence, which is the purpose of the CAA," says Jennifer Steele, the Executive Director and Festival Co-Producer. "The Festival is critical to the mission of the CAA and by far our biggest fundraiser. One hundred percent of the Festival's net proceeds go back into our non-profit and enable the CAA to continue to be a champion for the arts in Walton County."
The 30A Songwriters Festival has once again teamed up with NPR's Folk Alley, a multi-media music service produced by WKSU. Folk Alley will be on site throughout the weekend producing unique sessions interviewing artists and filming and recording performances in a home studio on 30A. The in-studio Sessions are aired on the syndicated Folk Alley Radio Show. The Sessions from the 30A Songwriters Festival are archived as well at folkalley.com. ASCAP returns as a sponsor and hosts a three-night series of up-and-coming and seasoned songwriters in the round and late night artist parties.
The 30A Songwriters Festival has also partnered with Gigdog.fm to provide a streaming radio station with music of all of the artists performing at the 30A Songwriters Festival. The dedicated station streams songs by confirmed artists allowing festival goers to get acquainted with the 2017 artists and plan out who they want to see. http://30aswf.gigdog.fm.
Four-course VIP dinners hosted by award-winning guest chefs are being offered on Friday and Saturday nights. Both dinners will include wine pairings by Adam Caperton as well as special musical guests to be announced at a later date. For additional VIP opportunities and more information, including a full list of artists, venues, and ticket purchase information, visit www.30asongwritersfestival.com.
HEADLINERS

Emmylou Harris
A 13-time Grammy winner and Billboard Century Award recipient, Emmylou Harris' contribution as a singer and songwriter spans 40 years. She has recorded more than 25 albums and has lent her talents to countless fellow artists' recordings. In recognition of her remarkable career, Harris was inducted into the Country Music Hall of Fame in 2008.
Ann Wilson of Heart
Ann Wilson likes to say this tour is the next step of her personal journey. The step that puts it all together. All of the songs that make up the essence of Ann Wilson will be on display; Heart songs, songs from Ann's solo projects, and songs that have influenced and inspired Ann throughout her life. The show, like the woman herself, will know no bounds, joined – not backed – by a band of true artists Ann's true voice will be heard. Ann says, "A beautiful, classy set with an elegant, artistic production… The music will be a mix of songs that have powered my life; iconic soul stirring covers, songs from my years of solo work and the unforgettable songs of Heart."
Steve Earle
Three-time Grammy Award-winning Americana artist Steve Earle is also an author, film and television actor (HBO's The Wire and Treme), a radio host for the Outlaw Country Channel on Sirius XM Radio, and a political activist. Earle's songs have been used in more than 50 films and have been recorded by Johnny Cash, Emmylou Harris, and Joan Baez, and Waylon Jennings. His new album, So You Wannabe an Outlaw, backed by his longtime band, The Dukes, is Earle's homage to outlaw music.
Patty Griffin
Patty Griffin is a Grammy-Award winning artist whose first two albums, Living With Ghosts and Flaming Red are considered seminal albums in the singer-songwriter genre, while Children Running Through won Best Album and led to her being named Best Artist at the 2007 Americana Music Awards. She won the Grammy for Downtown Church, her 2010 gospel album. Her songs have been covered by a myriad of artists including Emmylou Harris, The Dixie Chicks, Joan Baez and Bette Midler.
The Zombies
The second U.K. band following the Beatles to score a #1 hit in America, the Zombies infiltrated the airwaves with their 1960's hit singles "She's Not There", "Tell Her No" and the chart-topping single "Time of the Season" from their album Odessey & Oracle, ranked #100 in Rolling Stone's "500 Greatest Albums of All Time." The Zombies are back in the new millennium and have experienced a major resurgence with two U.K. and five U.S tours in the past few years (including SXSW, NYC's SummerStage, Seattle's Bumbershoot Festival and Milwaukee SummerFest).
Lee Ann Womack
Womack's 2000 single, "I Hope You Dance" was a major crossover music hit, reaching No. 1 on the Billboard Country Chart and the Top 15 of the Billboard Hot 100, becoming her signature song. Four of Womack's six studio albums have received a Gold certification or higher by the Recording Industry Association of America. She has received five Academy of Country Music Awards, six Country Music Association Awards, and a Grammy Award. She has sold over six million albums worldwide. Her new album, The Lonely, The Lonesome & The Gone, will be released October 27th.
Emily Saliers
Emily Saliers is one half of the Grammy Award-winning folk rock duo Indigo Girls along with Amy Ray. Over the years, Indigo Girls have sold over 15 million albums worldwide, earning six Grammy nominations. Saliers has written many of the Indigo Girls stand-outs, including "Closer To Fine," "Galileo" and "Get Out The Map." Thirty years into one of the most storied careers in popular music, Saliers decided to record her debut solo album, Murmuration Nation, revealing a new side of Saliers' artistry and exploring the kind of rhythmically centered, globally inspired music that's always held a place in her heart.
Shawn Mullins
Shawn Mullins developed a successful career as singer songwriter troubadour and producer of his own self released albums in the 90's. His career blew up internationally in 1998 with the release of Soul's Core on Columbia Records and its number one hit "Lullaby," for which he was nominated for a Grammy. Many successes have followed: "Shimmer" was included on the Dawson's Creek soundtrack and became a theme song for the 2000 Sydney Summer Olympics. "All in My Head" was featured in the first episode of Scrubs. Mullins, together with Matthew Sweet and Pete Droge formed the Thorns in 2002 and released a critically acclaimed self-titled record. "Beautiful Wreck" topped the Triple A charts in 2006. Mullins co-wrote the Zac Brown Band's No. 1 Country tune "Toes." His most recent album, My Stupid Heart, was released in 2015. Shawn is now planning a double album re-recording of Soul's Core called Soul's Core Revival, to be released on the 20th anniversary of the original release in July 2018.