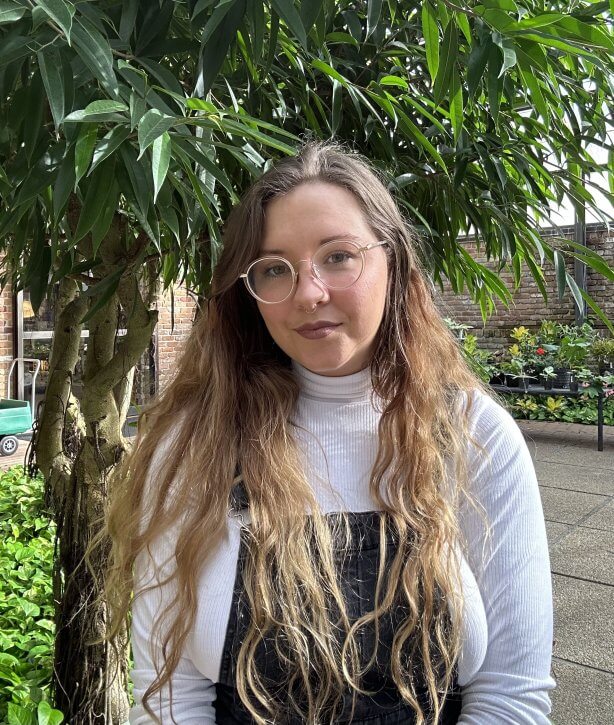 Darby Beth: Groovy Garden Glass
Stained glass artist Darby Beth designs and creates retro-style stained glass art that catch both the eye and the sun. Inspired by design elements of the 1970s, some of Beth's pieces take the shape of popular 70s motifs like flowers and mushrooms, and other designs depict intricate scenes like sunrises and spiritual displays. A majority of her pieces feature hues of mustard yellows, burnt oranges and browns, with bright pops of avocado green that are a midcentury lover's dream.
Beth is the owner of Groovy Garden Glass, where she sells her stained glass pieces online and in person. You can find Groovy Garden Glass at the Blue Moon Antique Mall on West Navy Boulevard in Pensacola. Her booth is always stocked with her latest pieces, with new creations added each week. Beth also takes commissions. To view more of Beth's work or contact her for a commissioned piece, visit @groovygardenglass on Instagram or groovygardenglass.bigcartel.com.
Let's start with you telling me a little bit about yourself and your educational background.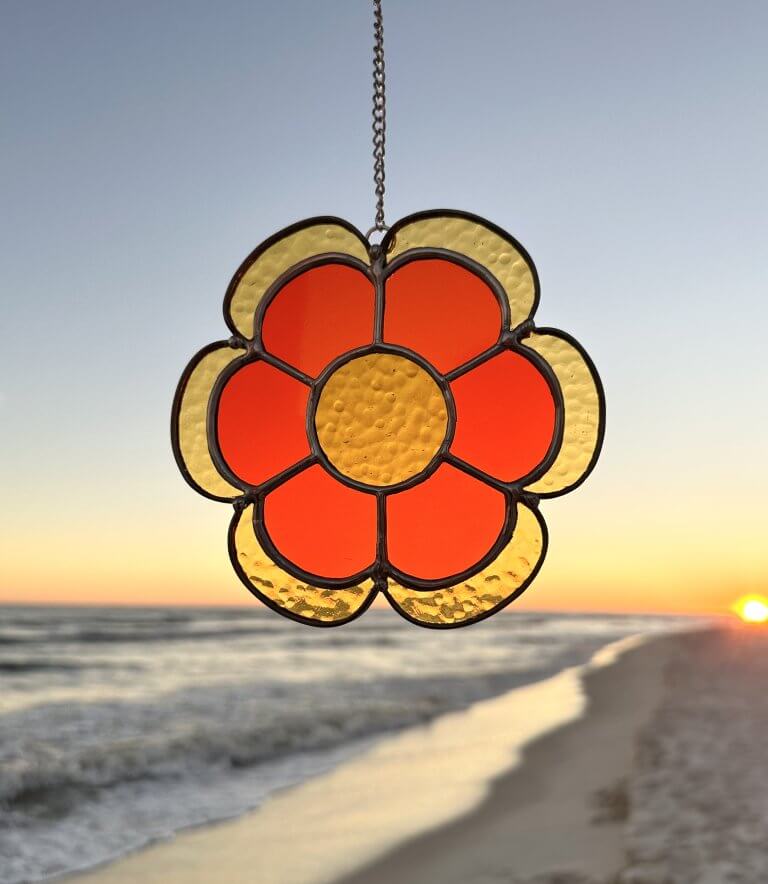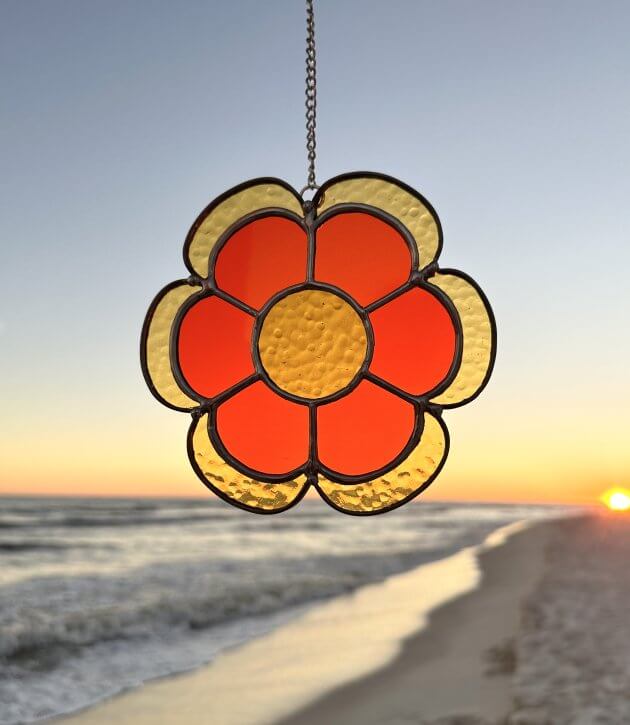 I am originally from Indiana, where I was born. My family moved to Pensacola when I was only a few months old. Although I grew up here, I spent my high school years in Indiana until I graduated and moved back to Pensacola. I'm an entirely self-taught artist with no college education, only a few high school art classes.
What medium would you consider your work to be and how long have you been interested in this specific medium?
I work in the medium of stained glass art, which can also be considered "painting with light." I've always admired stained glass windows anywhere I'd see them. As I began searching for a new medium to implement some of my ideas, I was seeing even more inspiration online and decided to give stained glass a try.
Can you take me through your creative process and describe what all goes into creating one of your pieces?
To create a stained glass piece I start with drawing a digital pattern on my iPad. Once the design is finished, I print out two copies. One to use as a template and the other to cut and use as a stencil. Next, I pick out what colors of glass I'm going to use for my piece. Each piece of the project is traced onto its color of glass and then cut with a scoring tool and a pair of running pliers. Once all the pieces are cut, I use a grinder to smooth the edges. Next, I wrap the edges of each piece in copper foil tape and place each piece in their correct spots on the template. Before I solder the piece together, I apply liquid flux which helps the solder stick to the copper foil. Then I'll solder the entire piece and wash the piece with soap and water. Depending on the size, pieces can take anywhere from a few hours to days of constant work.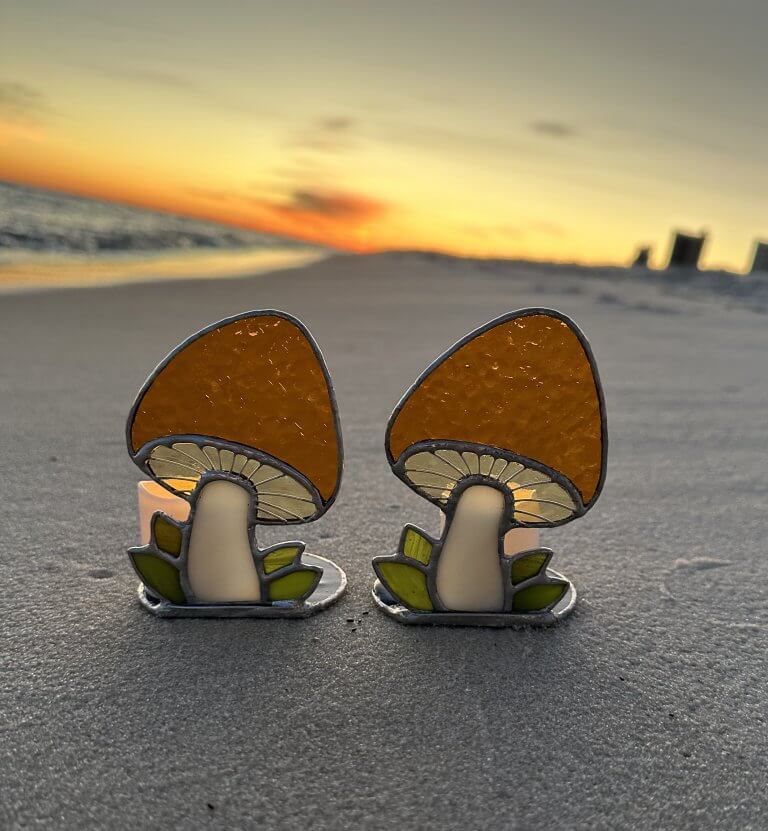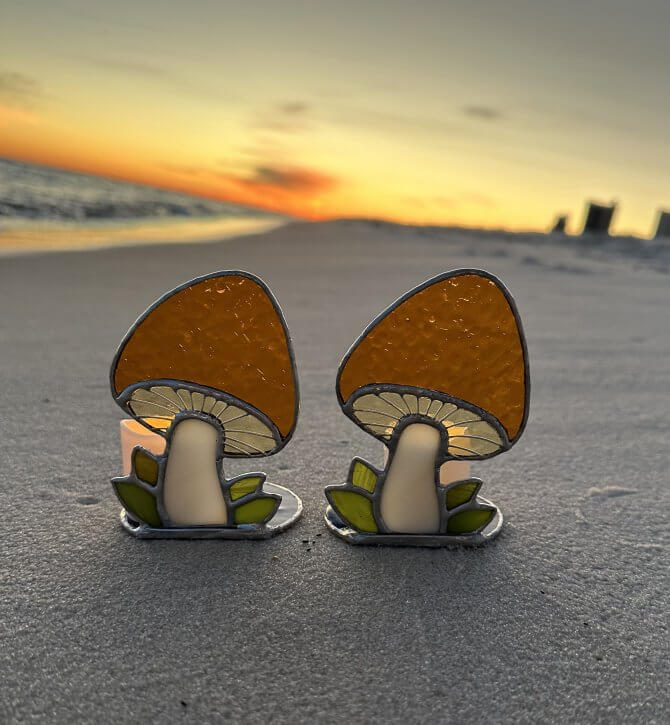 Your work appears to be inspired by 1970s designs and decor. Can you tell me about this retro influence?
My artistic vision has always been inspired by vintage design. I think I was influenced by my mom who loves thrifting and everything 70s. When I was a teenager, she would always come into my room with something vintage from a yard sale and say, "Do you want this? It's from the 70s," haha. Eventually my room was filled with a bunch of antiques like the rest of the house.
Can you tell me about the different types of stained glass pieces you create? What are some of your most popular pieces?
Most of the pieces I make are just decorative sun-catchers, but I also enjoy making more functional things like candle holders, wind chimes, plant stakes, and night lights. Some of my most popular pieces are definitely anything bee or bat-related. I always get requests to do bees and honeycomb pieces.