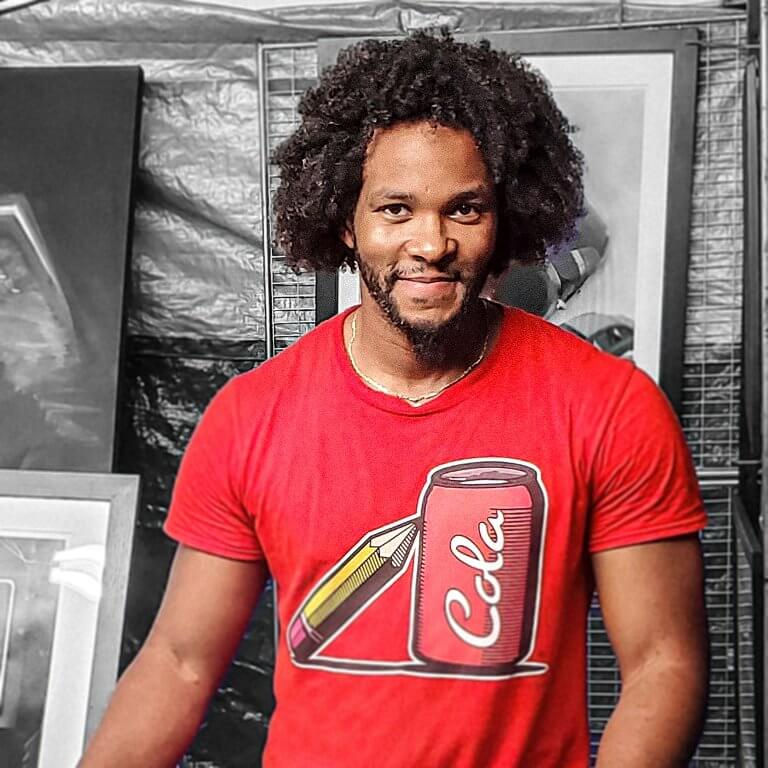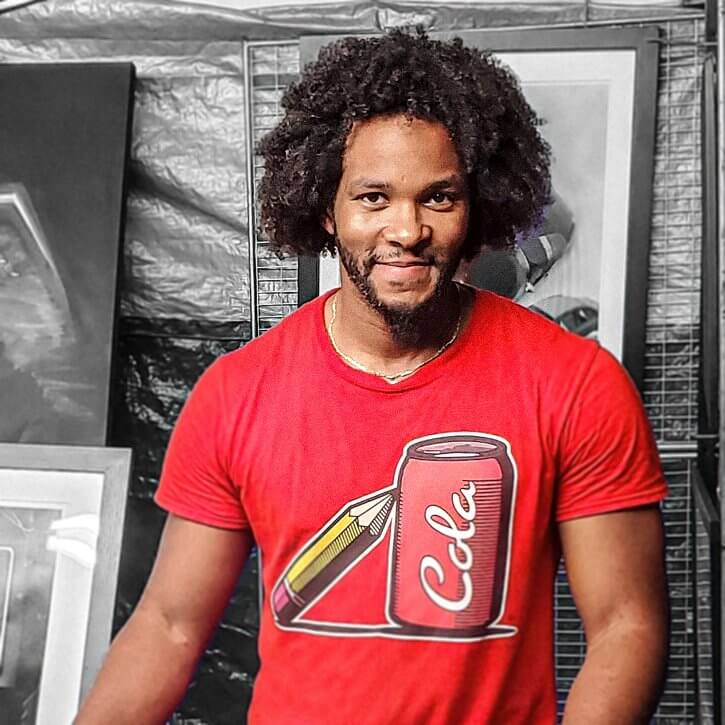 Multidisciplinary artist and owner of Devin Designs LLC, Devin Bonner, is a Pensacola native with a passion for creating. Bonner dabbles in all types of art—everything from photography and illustration to sculpting and digital design. You may have seen his work at Gallery Night in downtown Pensacola, where he recently served as one of the featured artists. Bonner holds a bachelor's degree in graphic design and business communications from Pensacola State College and is employed as a graphic designer at EW Bullock Associates. Bonner also serves as an assistant professor in the metalworking and fabrication department at his alma mater. Check out more of Bonner's work on Instagram @DevinDDesigns or on his website, devinddesigns.myportfolio.com. You can also shop his designs on Etsy at etsy. com/shop/DevinDDesigns, where he sells his local brand of apparel called "Pencil Cola."
How long have you been interested in illustration, design, and photography? How did you first get into creating in this way?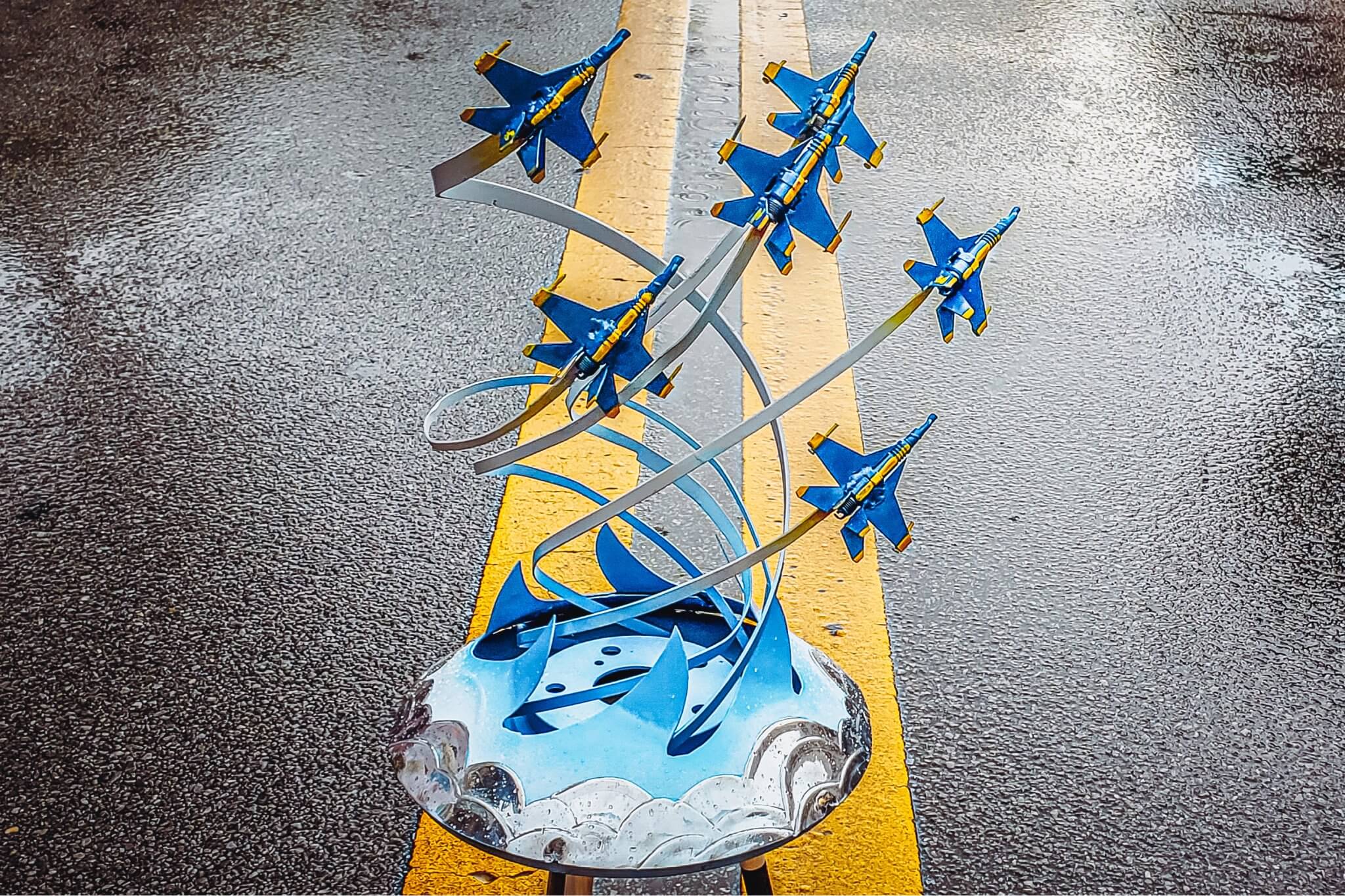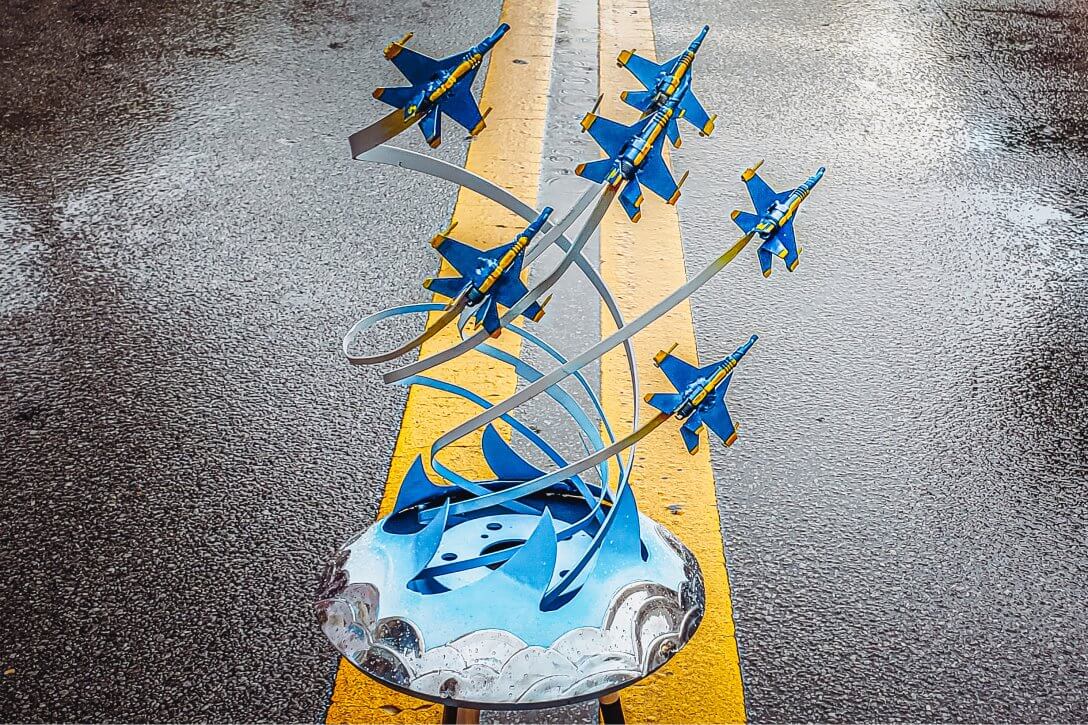 I grew up in a family of car and bike builders and racers, which is where I attribute the beginning of my artistic development. As a child, my father would have me come to the shop and sketch out the vehicles as a blueprint for him to draw up plans for the builds. Every part had to be there and as close as possible to the original, up to the finest details and finishes. When my family purchased their first PC in 1998, I was introduced to the Adobe Creative Suite, which is what really started my dive into digital design. With more tools at hand to increase speed and productivity, my main objective became to try and make something look as realistic as possible. As you could imagine, this soon turned into a passion for making things look good and fast, and ultimately formed a dream of one day becoming an automotive designer.
What medium or art form would you consider your work to be, and can you tell about some of the different pieces you create?
I consider myself a "jack of all trades, but a master of none." With that, I would say my art would be classified as "multidisciplinary," being that I work in any and all media that I find interesting. I create everything from photography and illustration to custom metal works and websites. I love being able to see an idea progress from a thought, to so many intriguing things that people would never imagine.
One of my first big projects at my current agency was the design of the Blue Angels water tower. I remember when I announced that I was chosen to do it, so many people in our community reached out to share their excitement. I saw that with the right support and community, even the sky is not the limit. I love looking up and knowing that to my community, this is representing our home.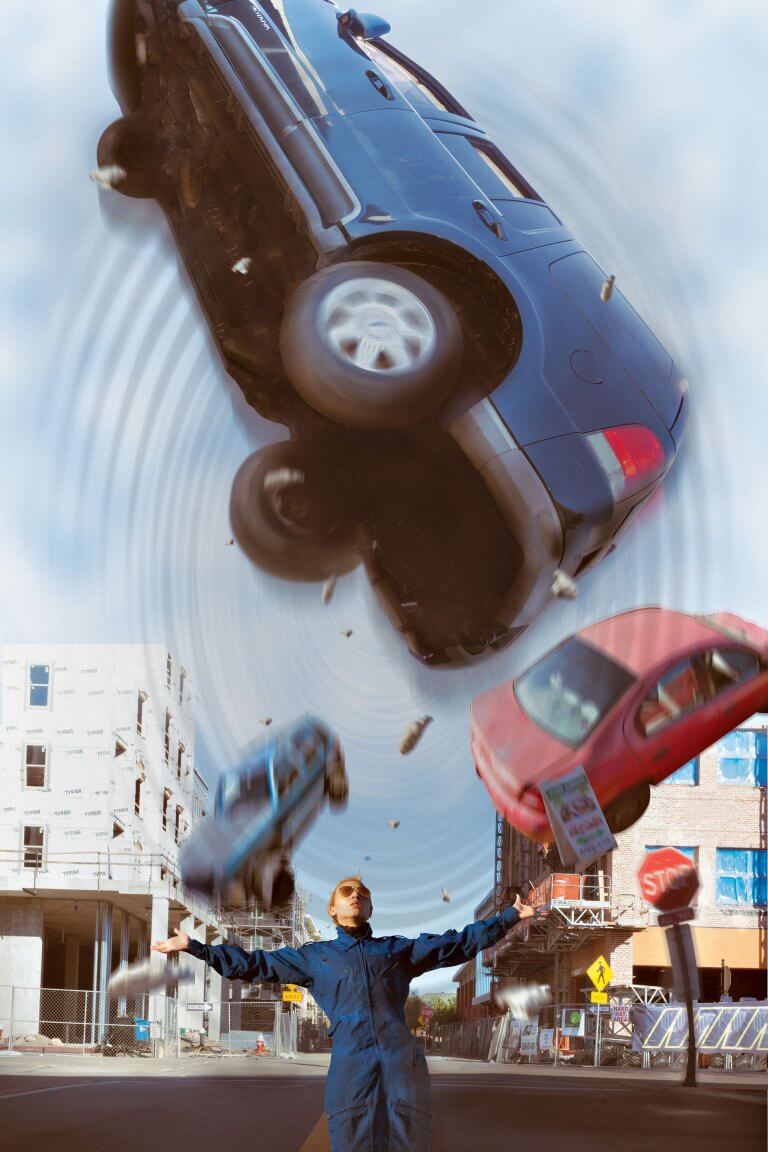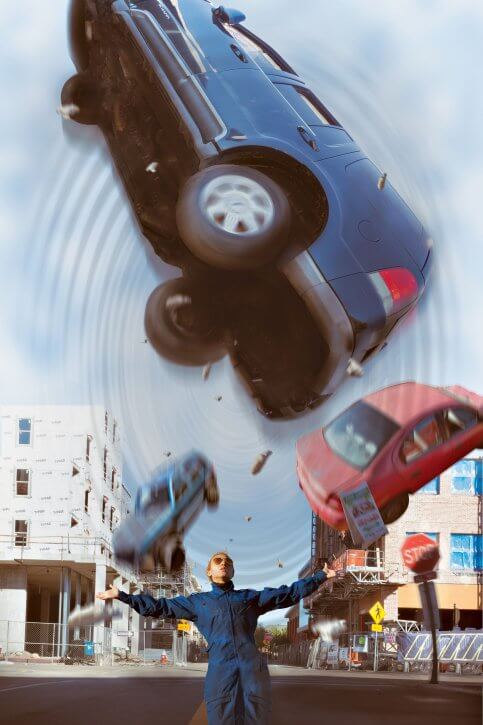 When I was recently chosen as the featured artist for Gallery Night, I wanted to expand on that feeling and produce something that the people of the city can appreciate. The show was themed "motoring car show" focusing on automotive art. So, I created a Blue Angels sculpture out of automotive scraps such as a brake caliper, spark plugs and an old body panel. The piece is meant to give the viewer the same feel of looking up to the sky and seeing the jet streams breaking through the clouds, while also hurting your eyes from the bright mirrored sky.
What is your favorite subject to capture in your photography and illustrations?
I love being able to tell a story, and when I can effectively do so within my work without narration, I feel accomplished. My photo "broken promises" shows a guy in a cool pose in an awesome car. However, the story that it doesn't show is the guy shredding up the racetrack in said car, and with one split second, wrecking it, destroying countless hours of work. It serves as a reminder that when you push things over the limit, you must remember that at any second, it could all break in front of you.
My favorite subject found in many of my works is my wife and best friend Annastasia Bonner, who has been there for me from the beginning. In the times where I didn't have a subject, she was always there to bail me out.
Can you take me through your creative process and describe what all goes into creating one of your illustrations?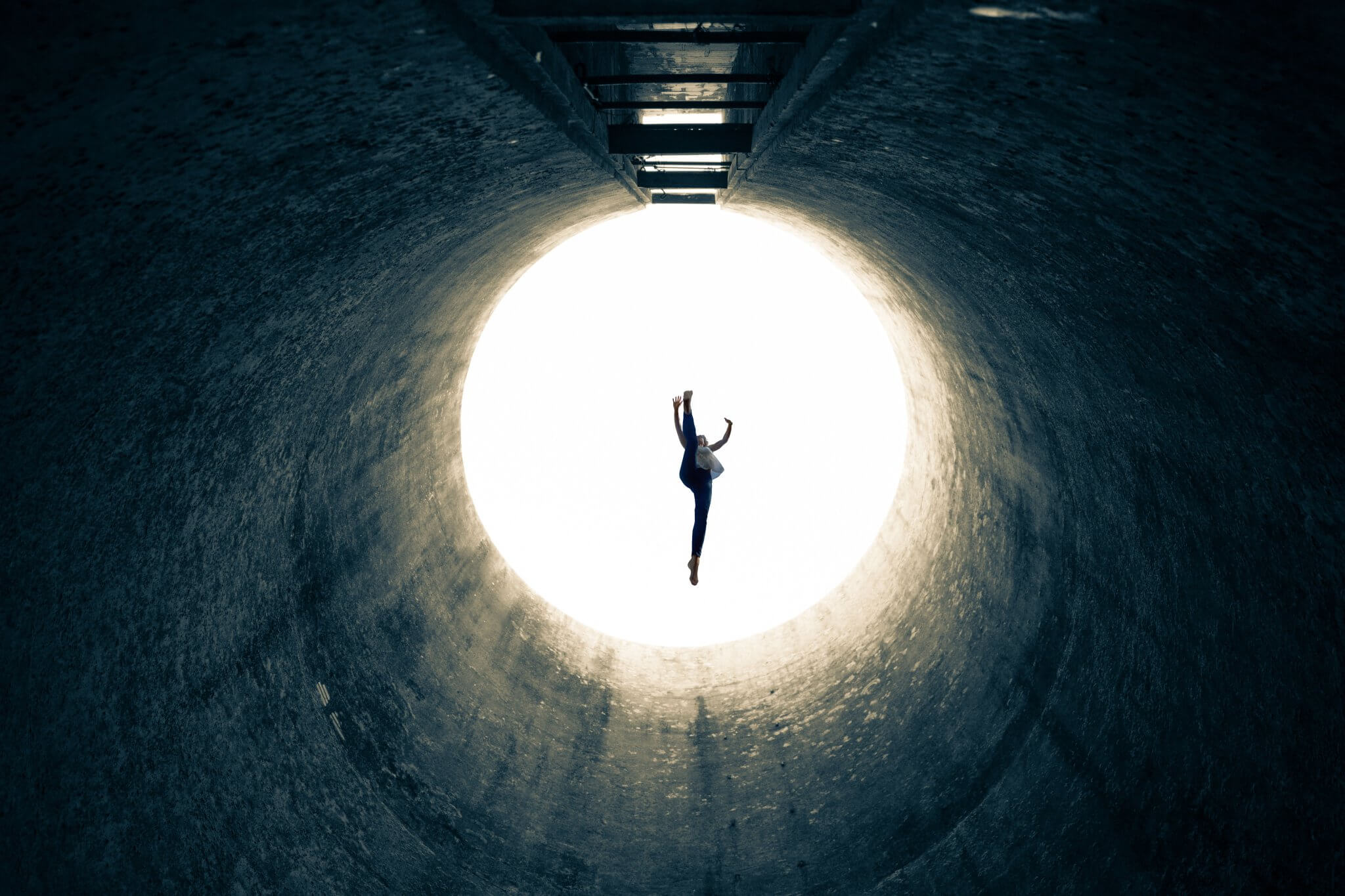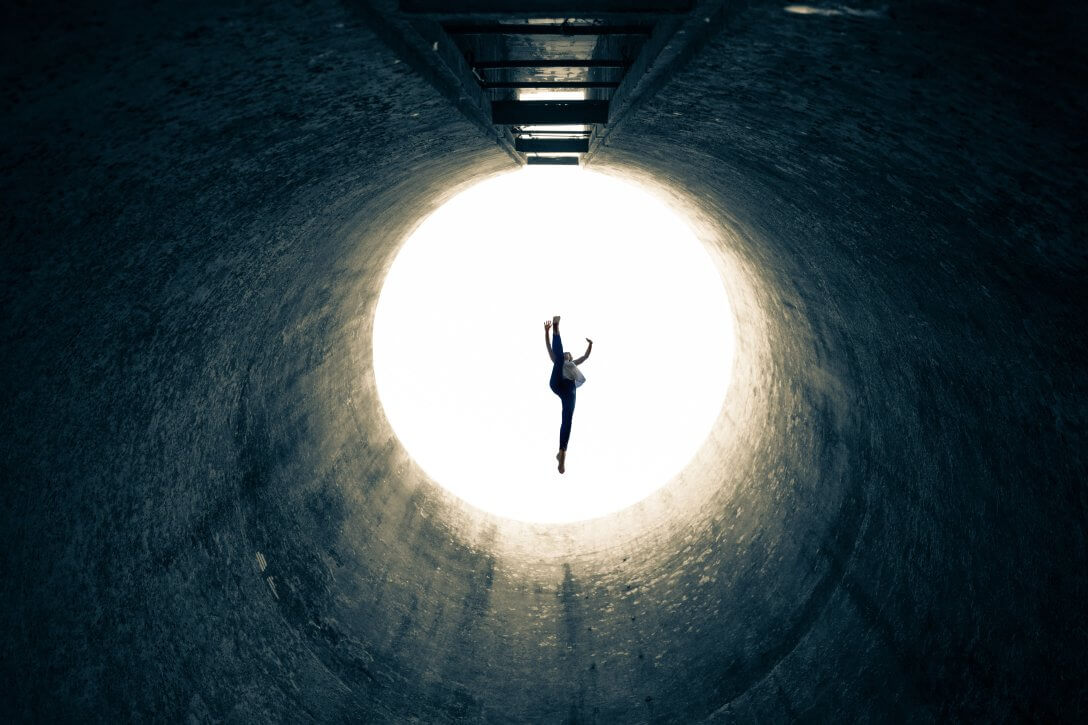 When creating a car or bike illustration, there is usually something that catches my eye and causes some interest. I think about how I could let others see what I see in this subject and envision the finished project to the most intricate details. Once I can see it in its most complete form, I know the only thing between the finished project and where it currently sits is all in the amount of hardwork and effort I put into it. My personal car, which is a 1989 Nissan that I purchased for $900, is a perfect example of this. Many people who know my family's history of car fascination wondered why I would buy something so boring. However, what they didn't know was that I had already sketched out a plan of how I knew it would look when it was done. It was only a matter of time until it was exactly how I envisioned it, down to the exact color palette. So, all in all, it is the use of skills from past experience paired with proper design etiquette in the form of vision, sketches and color samples.
I see on your Instagram page that you have a series called "Manipulation Monday." Can you explain more about the inspiration behind this piece and your process for creating this mixed-media design?
This started as a fun hobby I had when I was a child and it stuck with me. I loved finding old advertisements, whether that be trifold brochures in dental offices or sales guides in car dealerships. I loved the original piece and putting my own completely different take on it, while still making it feel as close to a real advertisement as possible. Stock images of nurses would become superheroes with a mustache. A family sedan would turn into the coolest car that people could only dream would ever be released. When I began a career in advertising, I would study "great advertising" to understand what works in these ads. I would then deconstruct each element— such as the imagery, color choices and typography—to gain insight into what ultimately made the piece work. So, "Manipulation Mondays" became a tool to force myself to complete a weekly goal and stay on top of these lessons, but, in addition, to use my skills of digital design to have fun and unwind over good music and a tasty new beer.