Until recently, you couldn't hear the word "macramé" without it conjuring up visions of thrift-store place mats, summer camp friendship bracelets or that dusty oversized wall-tapestry hanging in aunt Sue's house. But thanks in part to creatives like local macrame artist Jamie Leathern, this once nostalgic medium is having another day in the sun.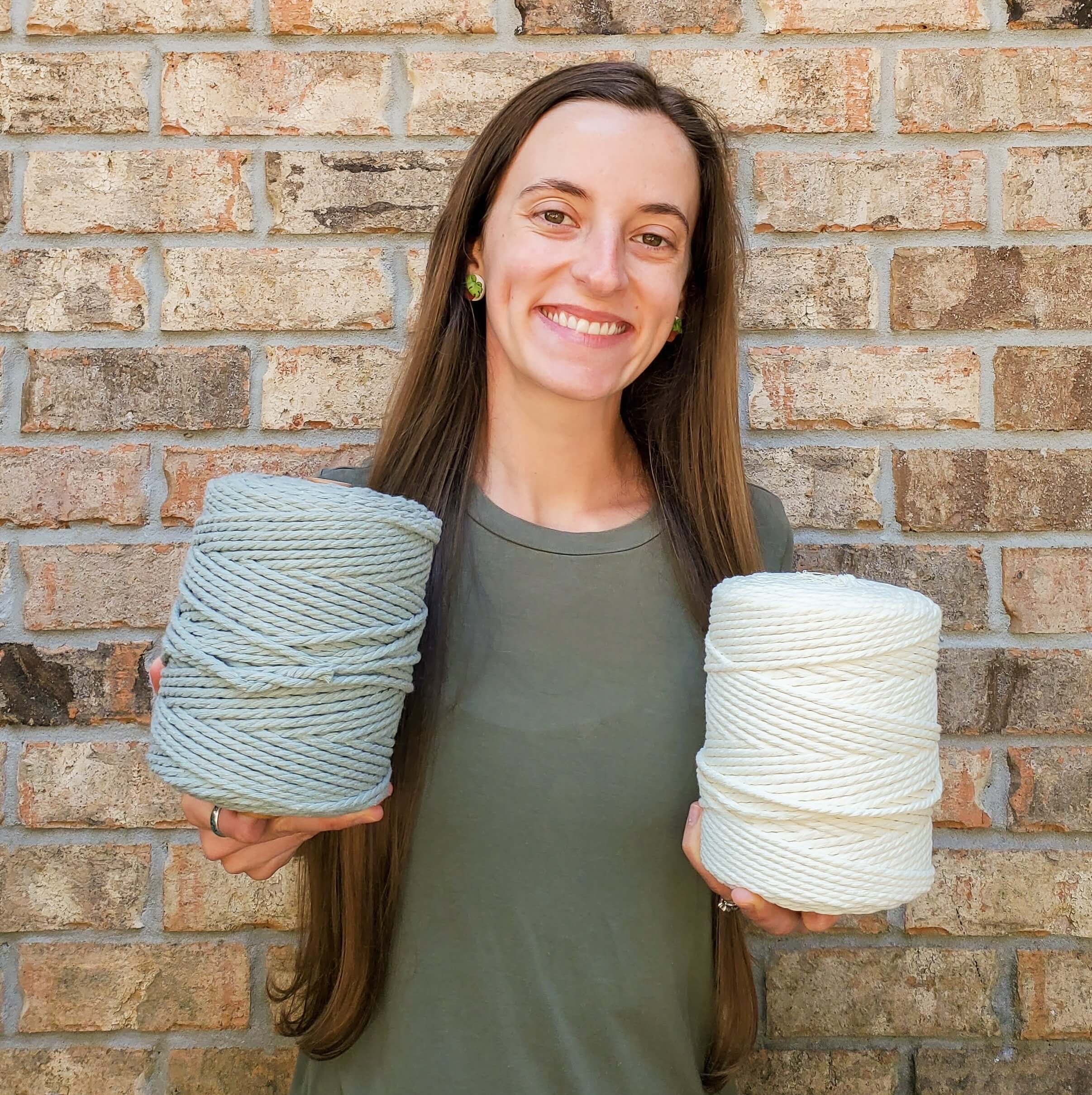 Jamie's passion for this ancient form of fiber art first began about three years ago when she stumbled across some old macrame plant hangers that her mother had made back in the 60s and 70s. Inspired by her mother's trendy creations, Jamie decided to give macrame a try for herself and she began making her own plant hangers for her beloved plant babies. Today, Jamie is now the proud owner and operator of her own macrame business called Macrame by Jamison. Check out her complete line of trendy macrame plant hangers available for purchase at Millie's Garden Boutique located at The Garden at Palafox + Main in downtown Pensacola or shop online at macramebyjamison.square.site/. For more custom designs and creations, follow @macramebyjamison on social media.
Tell me a little bit about yourself and what brought you to Pensacola?
I grew up in a tiny farm town in the middle of Kansas. My hometown is only one mile wide with a population of just a little more than 1,000 people. I graduated in 2012 and moved to San Diego, CA where I met my husband who serves in the U.S. Navy. We lived in San Diego for four years and then Washington State for another four years before my husband's military orders finally brought us to sunny Pensacola, where we have lived for almost two years now.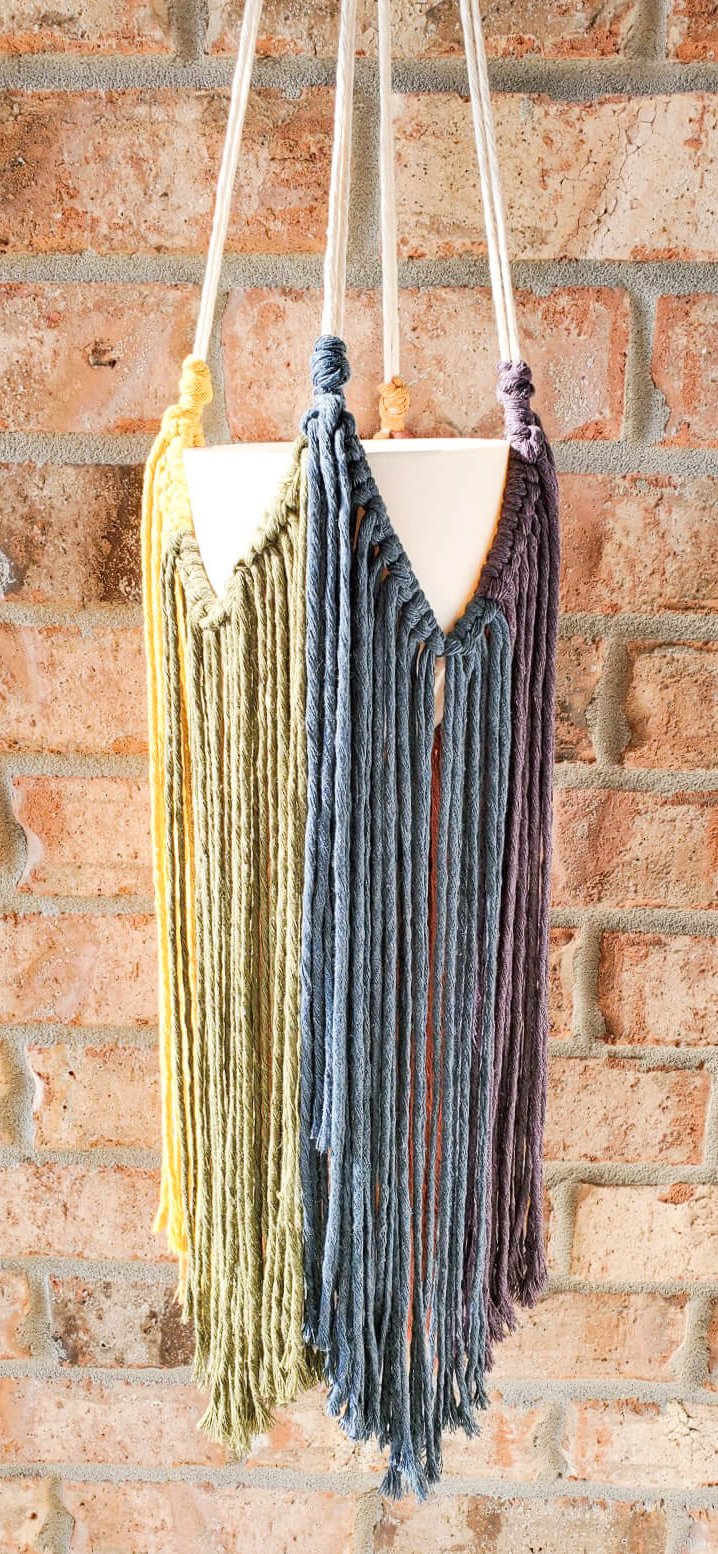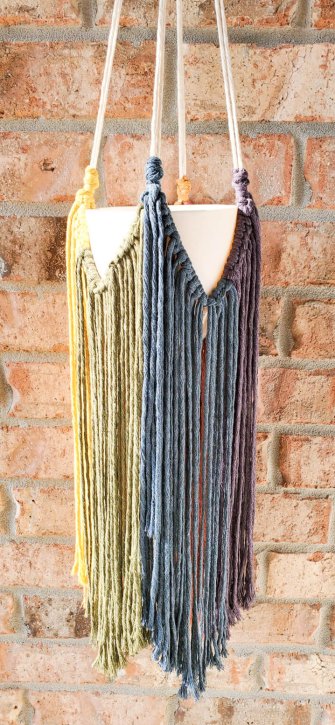 How did you first become interested in macrame?
In between transferring to duty stations, I was living in my hometown in Kansas for six months. During that time, my mom and I happened to come across some macrame hangers she had made back in the 60s and 70s. She hadn't crafted anything in a really long time, so we decided to learn how to macrame together. Another reason I really got into macrame was partly due to my love for plants. Plants and gardening have always been a huge part of my life thanks to my green thumb parents. My dad is very good with his hands and taught me at a young age that if you want something durable it's sometimes better to just make it yourself. This is one of the main reasons I started to make my own macrame plant hangers. I never thought that I could actually make money doing something I love.
What inspired you to start your own macrame business and how did you get started?
I started making and selling macrame about three years ago for an extra source of income. I didn't really start to get fully into it until I met an amazing person through the Pensacola plant community on Facebook. Melissa (owner of Millie's Garden Boutique) offered to let me sell my pieces in her booth at a couple of the local markets. That gave me the confidence I needed to realize that I'm actually pretty good at this! Since then my business has steadily increased and we have now become great friends and business partners.
What types of things do you make out of macrame and what's your specialty or most popular item?
The first item I created, which is also my top seller, are macrame plant hangers. I started to run out of floor and window sill space for my 60-70 indoor plant babies so I needed to find an alternative. Hanging my plants was that alternative! Plant hangers are definitely my specialty but I also make keychains. I also have goals to start creating more wall pieces in the future.
Where can readers shop for your macrame products locally?
Yes, I sell my plant hangers in Millie's Garden Boutique. Millie's carries a wide variety of my products. I also participate in Palafox Market as well as other local markets with Millie's Garden Boutique a few times a month where my products are also available for purchase.