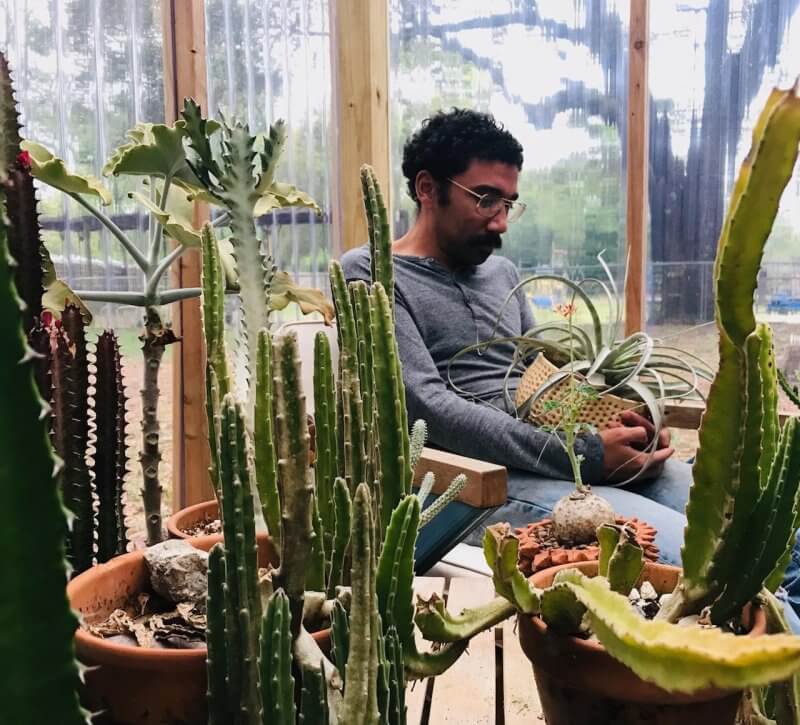 Keith Cross is a local ceramicist creating planters with personality. Inspired by the techniques and designs of his African ancestors, Cross creates a variety of ceramic pieces including planter pots, plates, figures and more. Cross is best known for his planter pots that resemble faces. Each of his ceramic planters feature unique, one-of-a-kind faces.
Cross is also the founder and owner of Kudu Ceramics, where he sells his work both in person and online through his Etsy store of the same name. This month, Cross will have a variety of his planters available for sale at Plantapalooza, which will be hosted at Gary's Brewery and Biergarten on Earth Day (April 22). Cross also regularly attends and showcases his work at Gallery Night in downtown Pensacola.
Let's start with you telling me a little bit about yourself and your professional background.
I'm originally from Central Florida, but I moved to Pensacola shortly after high school to be close to family. I decided to pursue a degree in biology at PSC but the college path wasn't for me. I found myself looking for a basic paying job and decided to work at Publix because it was more or less a family business and it would be easy to get a job. After almost a decade of working there, I wasn't really satisfied with life in retail and grocery. My partner urged me to find something I actually enjoyed doing with my time. I really loved ceramics and pottery, so I decided to give it a try and it just blossomed like a flower in my life.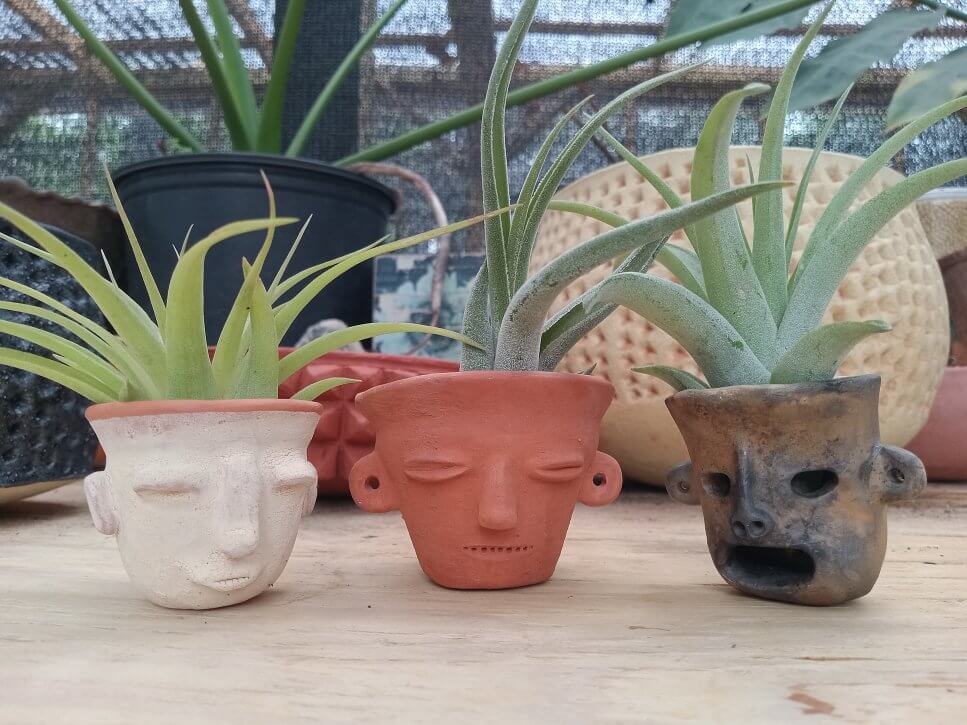 What medium or type of art would you consider your work to be?
Technically my work is mixed-media, but mainly ceramics. I make my pieces out of clay first. After they are fired I will sometimes use other things like fabric, beadwork, and leather as additions to the composition. The type of art I produce has a cultural significance because I follow in the footsteps of my African ancestors in their techniques and designs. On another note, I produce a lot of work related to nature such as decorative leaf plates and replicas of fossils.
How long have you been interested in ceramics, and how did you first get into the craft?
I've been a part of the ceramics world for about two years. One day, I looked around my garden and decided I didn't have any nice planters and the nice ones in the stores were kind of pricey and didn't have drainage holes. Thus, I began my work in ceramics. From there it evolved into a great relationship with my own cultural history in the practice of ceramics, from utilitarian water vessels to sacred votives.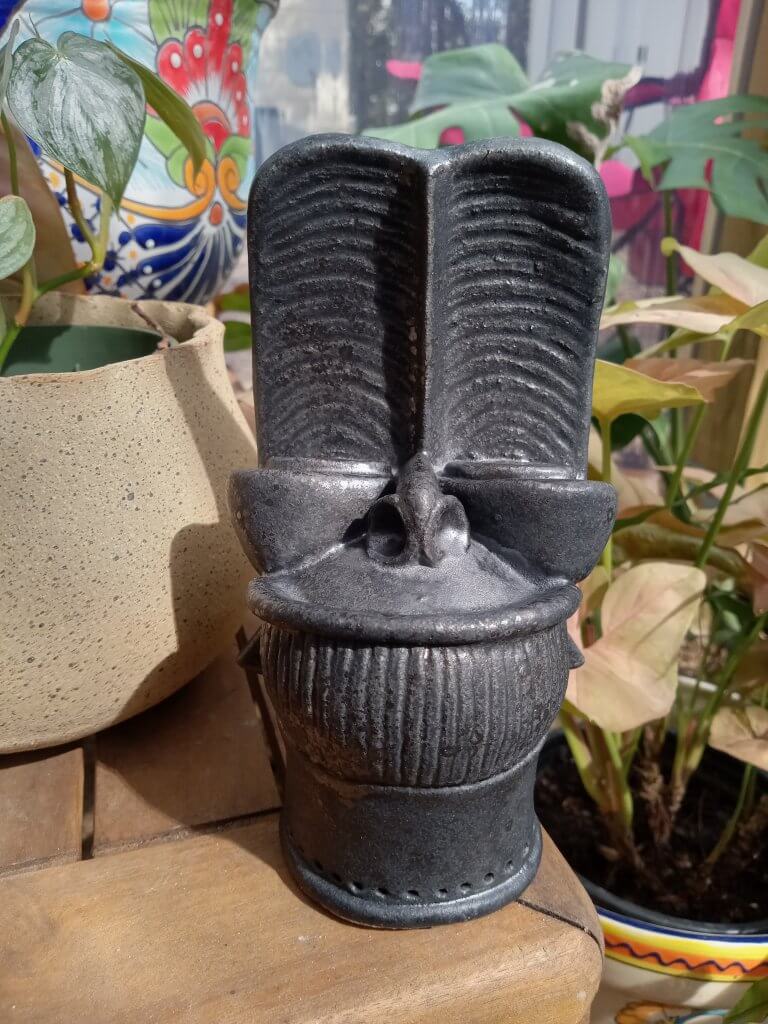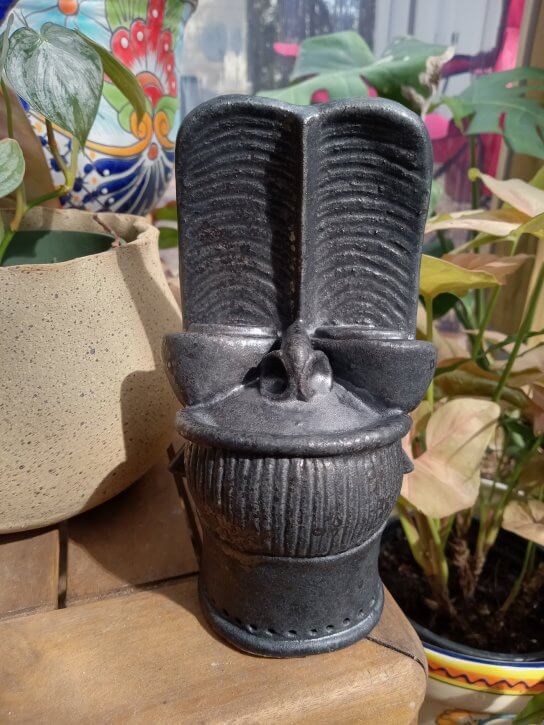 Can you take me through your creative process and describe what goes into creating one of your pieces?
I hand-build all of my pieces using coiling or slab techniques. I usually start with a piece of clay rolled up and flattened into a pancake. I then place that in a shallow bowl called a "puki" to use as a base. Then I attach coils of clay and build the walls up as high as I want them. I like to use these techniques because they were used by ancient peoples from many cultures. It can be slow, laborious and frustrating at times, but worth it once you're in sync with your own building technique.
Tell me a little bit about the different types of pieces you create. What are some of your most popular items?
I've created many face pots, jugs with faces, decorative pots, leaf plates, drinking vessels, abstract human figures and masks. Everyone loves my face pots. They're usually the first thing people see; I guess because it's a face looking back at them. I love the comments people make about them and how every one that I make is different.