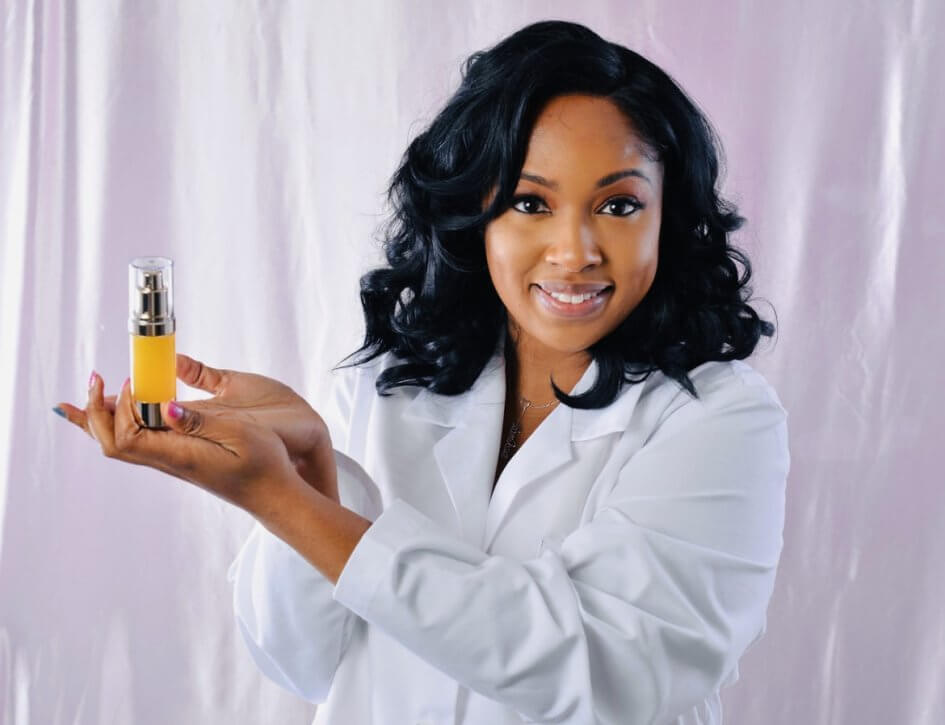 Pensacola-native Priscilla Sapp-Kirkland is taking a creative approach to the skincare products we use every day. As the owner of Skin & Glory Sweet Treats LLC, Sapp-Kirkland formulates healthy skincare products with a fun flair. She makes sweets-themed products such as organic body butters, body washes, lip treatments and more.
As an esthetician with a degree in science, Sapp-Kirkland focuses on creating high-quality skincare products that help treat a variety of skin concerns including acne, psoriasis and eczema. With brightly-colored packaging and scents like mango and butterscotch, her good-for-you skin care products are also fun.
Sapp-Kirkland has been creating organic skincare for years, but began sharing her products with the public in 2021. Skin & Glory Sweet Treats can be found online at skinandgloryst.com, or on Saturdays at the Palafox Market in downtown Pensacola. Be sure to check out @skin_glorysweettreats on Instagram and @skinandglorysweettreats on Facebook for more product details and announcements.
When and how did you become interested in creating beauty and skincare products?
I became interested in skincare years ago. One winter I purchased ten different lip glosses and moisturizers for the winter weather and still couldn't find the right products for my skincare needs! I had my own personal struggles with hyperpigmentation and acne marks. Once I studied the benefits of organic ingredients, I began using these ingredients and my skin has been glowing ever since. I started making organic lip gloss and more skincare products for family and friends for Christmas in hopes that the products would bring awareness to the importance of skincare, with and without chemicals.
Can you describe the types of products you create?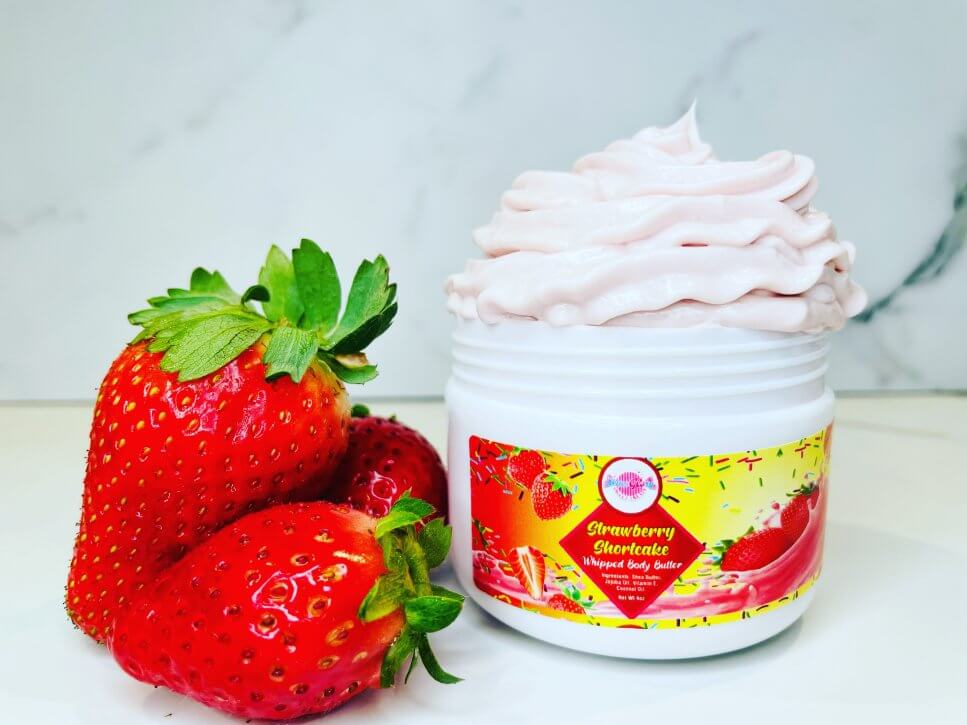 Skin & Glory Sweet Treats offers organic whipped body butter in a variety of scents from Cotton Candy and Birthday Cake, to Strawberry Shortcake and Lavender. We also create lip gloss that is made out of raw honey, Macaron Lip Butter, Ice Cream Bath Bomb Scoops, PowerPuff Sugar Body Scrubs and much more. We all love sweets, so we decided to put a unique twist on your skincare needs. Each Sweet Treats product is made with love and care, with no chemicals. We care about our customers! We use essential oils and different fragrances of your favorite fruit or candy.
What are your most popular product(s)?
Our Turmeric and Honey Whipped Body Butter is our most popular product. Turmeric and honey have many benefits– the ingredients reduce redness, reduce inflammation and promote new cell growth. The turmeric and honey products can help lighten dark marks and scars in weeks if they are used consistently.
What role do you play in your business? Do you have a team?
My family is my team! My mother takes care of customer service, shipping and more. My father packages soaps and helps set up all of our pop-up shops around town. My brother also helps with setting up if we have multiple pop-up locations in one day. My husband makes our famous honey bee lip gloss. My immediate family helps measure ingredients as well as label and package hundreds of products every month. I'm a very passionate leader, so I manage finances and unique marketing strategies. It's truly a blessing to have a family that helps me and believes in the vision that God showed me.
For those who may not have seen your products, how would you describe the sweets-theme present in your products?
I describe the sweets theme, mainly our whipped body butters, as smelling like your favorite sweet treat, but with a scent that isn't overpowering. The whipped body butter is a thick cream that is deeply moisturizing. It delivers long-lasting hydration that leaves your skin silky smooth. The essential oils help you to relax after a long day with feelings of peace and tranquility.