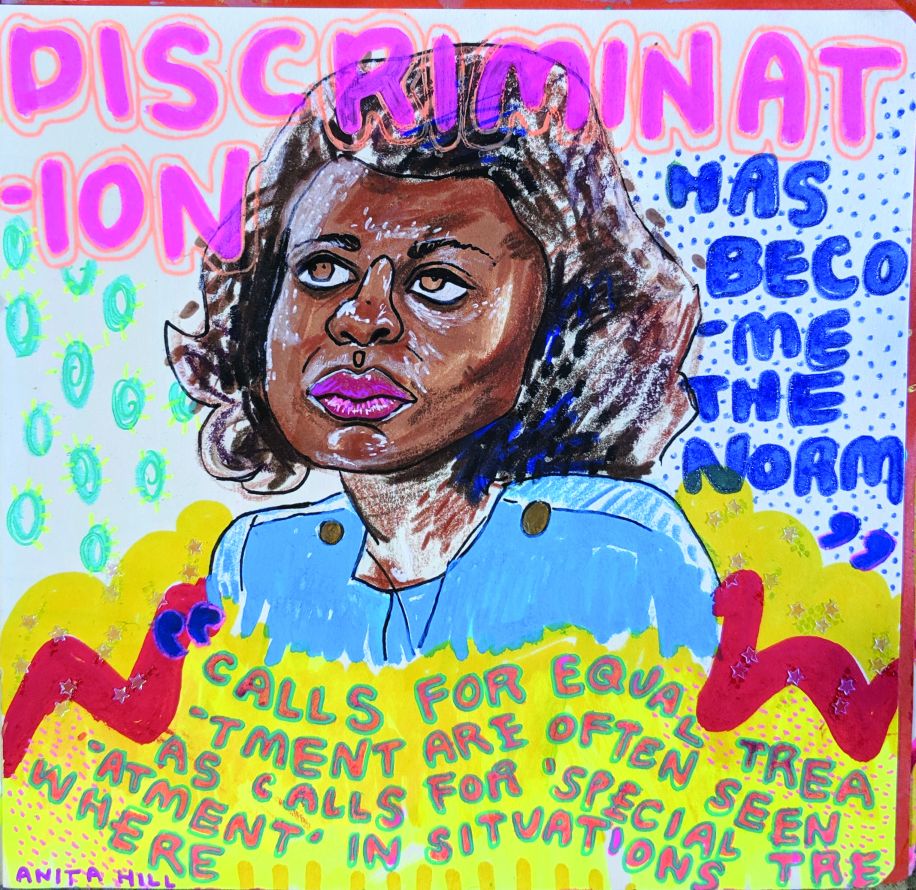 1) How did you get into art?
I had always been doing art. Noticing how much I was continuing to get better, I just really loved it and it was the one thing that I knew I was the best at.
2) Where does your inspiration come from?
A little bit of everything. Recently, my feelings. A couple years ago I was going through some things so art was the best way to express myself. Now I'm trying more to get into politics a little bit with my art, to bring awareness to certain causes. I want to make it in a way that teaches people how to be more kind to each other. So I'm trying to encapsulate all those feelings into my work.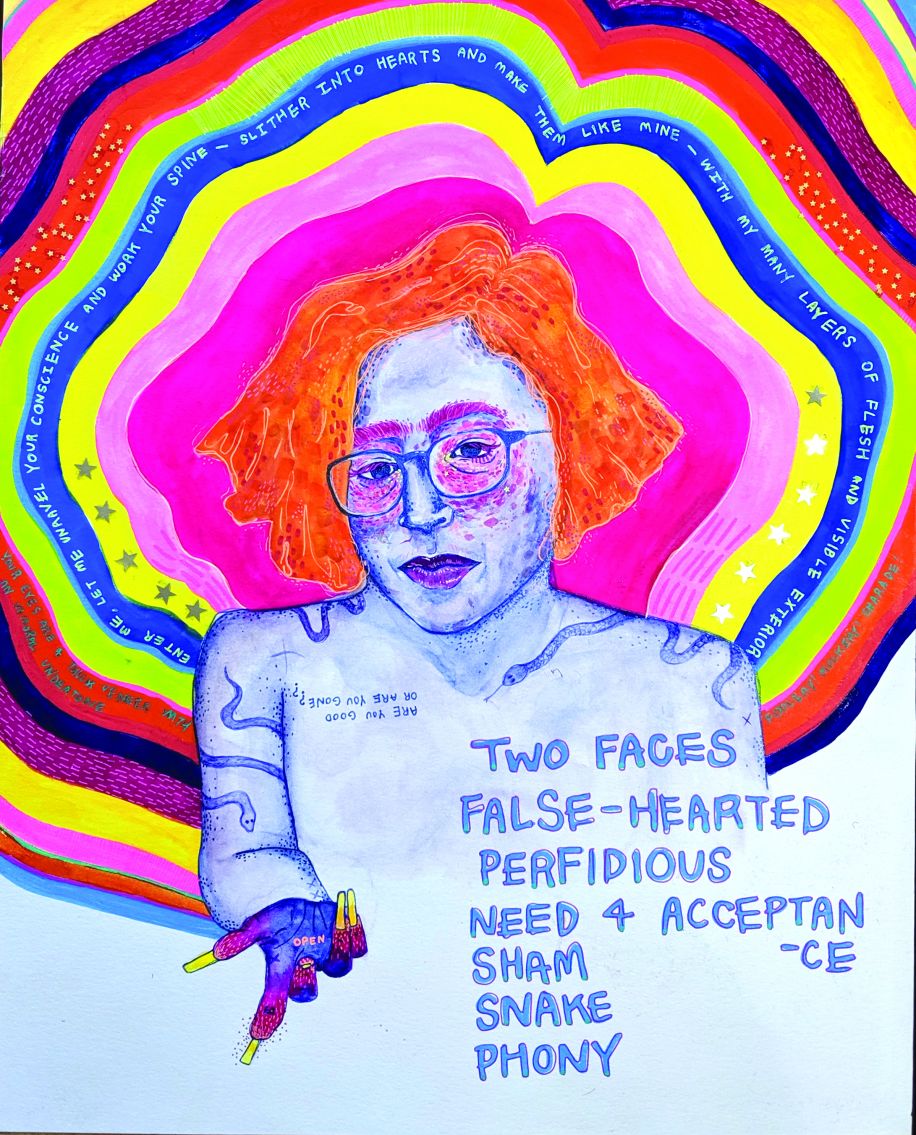 3) A lot of your work uses really bright colors and lots of different colors. Is there a reason why you use such a different, colorful palate?
I just really love color, I really enjoy it. In high school I used to just black and white, then I discovered Prismacolor (Pencils) and the way the pencil moves on the paper it was just so smooth and the colors are just so vibrant. After that was when I really got into the color. I like how sometimes the content of my work is kind of non-colored, kind of sad, so the colors are so vibrant it captures you in them and you can really look at the meaning.
4) What's your favorite kind of pieces to do?
I don't really have a favorite. For me, it's like I have a phase. For a couple weeks I'll be doing one thing. Like right now I'm doing a mosaic and I can't get myself to do any paintings or I can't get myself to make earrings. For maybe a month or a couple weeks I'll be doing this and then I get bored and I'll do something else. That's how it's always been. Next I will probably work on a painting. I was just thinking about it today.
5) Did you learn how to make jewelry by yourself or did someone teach you?
I learned how to make it by myself. In high school, we had a project to make a mask and everyone was going to paint their masks. I had taken a jewelry class in there and they taught us very basic things, but I decided I wanted to bead the mask, so I learned how to do it myself. My teacher didn't even know how to do it. I just went on YouTube and learned how to bead and embroider.
Follow Reema on Instagram @convenientfeels for more beautiful pieces.