By: Dakota Parks
Many people may know Quint Studer as business leader, a property developer, a co-owner of the Blue Wahoos, a charitable investor to The Studer Family Children's Hospital at Sacred Heart, an author and a celebrated public speaker. As the founder of Studer Community Institute, Quint focuses on accelerating small businesses through mentorship programs and business training as well as community focused events like CivicCon and EntreCon. Quint gave an interview to Business Climate to provide advice to business leaders, young professionals and new college graduates, as well as navigating the new normal through COVID-19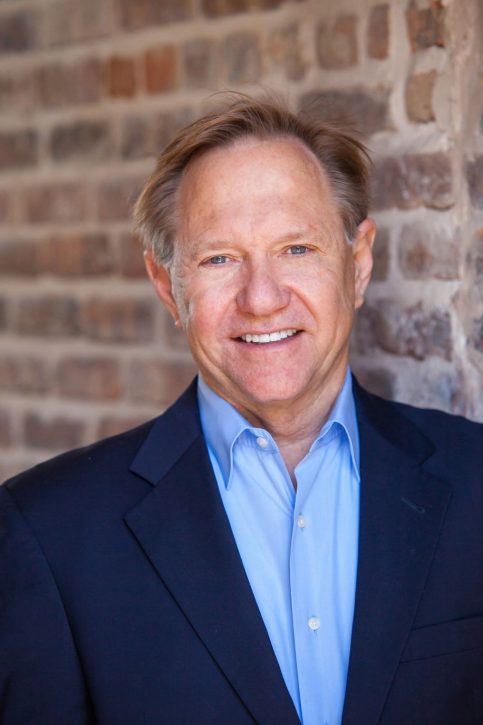 You've worn many hats over the years. Do you have any core business philosophies that you have carried through these different career moves?
I think you have to have a sense of purpose, to feel worthwhile and to feel like you're making a difference. Leadership skills transfer to other jobs: how to hire people, how to onboard people and six sigma process improvement. But I think what all of my jobs have had in common is a sense of purpose. I haven't seen any difference between running a baseball team and running a hospital. You have to have great employees, to train your managers and to have great customer service. Most companies don't spend much money training their managers, and the smaller you are, the less chance you have of getting trained. That's why I emphasize training and why Studer Community Institute offers so much business training.
The demographics for downtown business are changing. Do you have any advice for young professionals starting careers downtown?
If they are investing in a business downtown, the key thing is to make sure they have enough capital to both get the right location and to be able to make it awhile. Location is important but having enough cash to last a while is just as important. People are usually very optimistic on the revenue and understate the expense. Eighty percent of small businesses in America do not make it past one year. So, I think you have to be really careful and make sure you build your skill sets, how to maximize social media, how to make sure you can manage the cost of goods and hire good employees. I also tell people don't be afraid to be an intrapreneur before an entrepreneur. So, that means be as valuable as you can in the company you're currently with and build your skill set up, so when you walk out of there, you're prepared.
On that same note, COVID-19 has seriously impacted the job market for new college graduates. Do you have any advice for those young people embarking their first job hunt or for people starting to look for jobs after a layoff?
Yes, watch their mental health. I think that is a key thing that we miss in this country is the stigma of mental health. First, I think you need to share what you're going through. When we share our struggles, the burden gets a little less because we know we aren't alone. Second, be willing to go to part time. When you're young, you're not at your peak earning potential—your job is to build your skill set. So, look at your current skill set and say, "What would I like to be better at?" It's not about the job title or the dollars. Instead, what are some skills that you need to be working on so that your resume can show what you have learned.
How vital do you think networking is and are there any misconceptions that people have about networking?
Networking is vital to everyone. I think the key thing to remember is don't network on what you can get, network on what you can give. A lot of people show up to network because they just want a resume boost or they're hunting for a job. But the more you put on the table, the more likely you are to take anything off. Sometimes people are too busy with life, getting their first job or tending to their family that they feel like they don't have time to network. That's why CivicCon has gone virtual. Other conferences around the country have gone virtual and their attendance has actually gone up because it's cheaper and easier to attend. Take advantage of that.
A lot of economists are predicting an economic depression from COVID-19 that could last several years. Is there any advice you can give to businesses to prepare for that or to navigate the new normal?
I think you have to do a good audit. Do I have the right product? Do I have the right price? What changes do I need to make? I'm not as pessimistic as some economists; because I think people certainly want to come back to support the economic growth. Some businesses might not come back because people have found new avenues to get products. If you're a clothing store with no online presence and people have suddenly grown accustomed to shopping online for clothing, you have to figure out how to get your customers back. Another thing is experience. If you are a transactional business, find out how you can improve the experience.