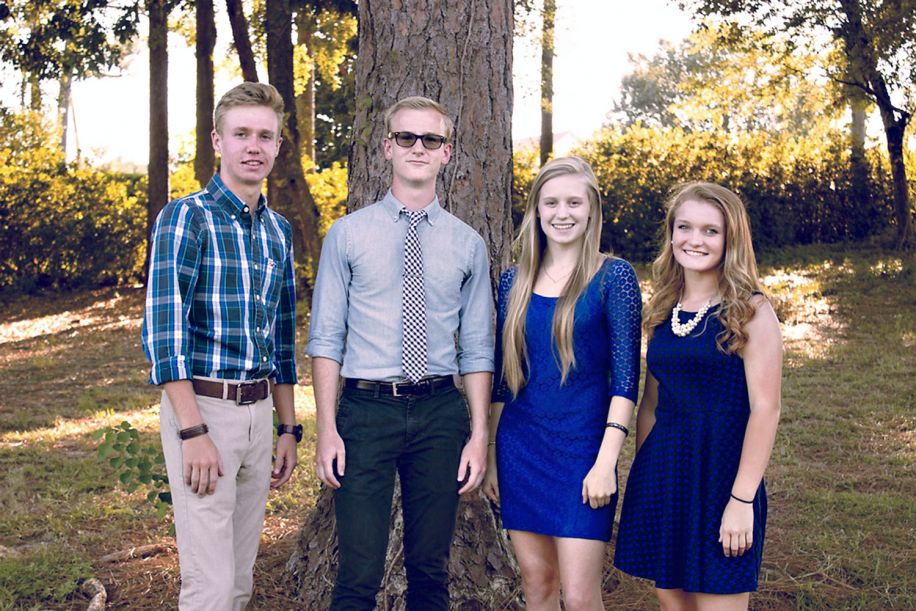 50K For Turkey Day is a fundraising project that was started by four Trinitas Christian School students: Colby Gilley, Ben Noland, Bekah Hubbell, and Chloe Gregg. The four high-school seniors set out a few months ago to feed 50,000 Pensacolians in need for the upcoming Thanksgiving holiday.
The four seniors started the project because they wanted to do something positive for the Pensacola community. The idea was to accomplish something good that went outside the scope of their school before they graduate in 2016.
Although 50K For Turkey Day might sound like the type of fundraiser for which you'd need to put on your running shoes, the 50K actually refers to the 50,000 meals the group aims to raise before Thanksgiving Day on Nov. 26.
The group of seniors hope their efforts will not only have a positive impact on hunger in Pensacola but will also inspire other students to begin community service projects similar to 50K For Turkey Day.
Ben Noland helped the project gain traction in the community by reaching out to Ken Trotter, administrator of Trinitas Christian School. Trotter then contacted the crew at Meals of Hope, a non-profit organization that supplies food in bulk to communities and groups aiming to fight hunger. Meals of Hope agreed to partner with Trinitas in the project.
Together, with the support of 25 other Trinitas students, Meals of Hope, Manna Food Bank, and local Chick-fil-A restaurants, their goal is to raise $16,000 to purchase, package and distribute the meals by Thanksgiving.
The group has already started raising funds with the help of Chik-fil-A, which hosted a special fundraiser "Spirit Night" on Sept. 30 from 4 to 8 pm at Pensacola's Nine Mile Road, Bayou Boulevard, Navy Boulevard and Cordova Mall locations, as well as Gulf Breeze and Pace locations. For their part, Chik-fil-A donated 10 percent of all proceeds from purchases on Sept. 30 to the 50K For Turkey Day cause. 
50K for Turkey Day's Spirit Night was a huge success, thanks in part to Chick-fil-A and locals who supported the cause by eating at the restaurants in the Pensacola area on Sept. 30. So far, $14,000 funds have been raised toward the $16,000 goal.
"Every cent helps," said 17-year-old Colby Gilley, public relations and donations representative for the 50K For Turkey Day project. "Thirty cents covers the cost of a meal. So, even a donation as small as a dollar can help us buy at least three meals. That's three less hungry for Thanksgiving and three more toward our 50,000 goal."
At the Trinitas campus there will be a community-wide packing day on Nov. 21, where everyone will work together to package the meals then deliver them to Manna Food Bank for distribution.
The project needs only an additional $2,000 to reach its goal. If you'd like to make a monetary donation, feel free to donate online at 50kforturkey.org. Or, check out the official website to find out how you can send mail donations of canned and dry food goods. Every donation helps to feed 50K for Turkey Day!