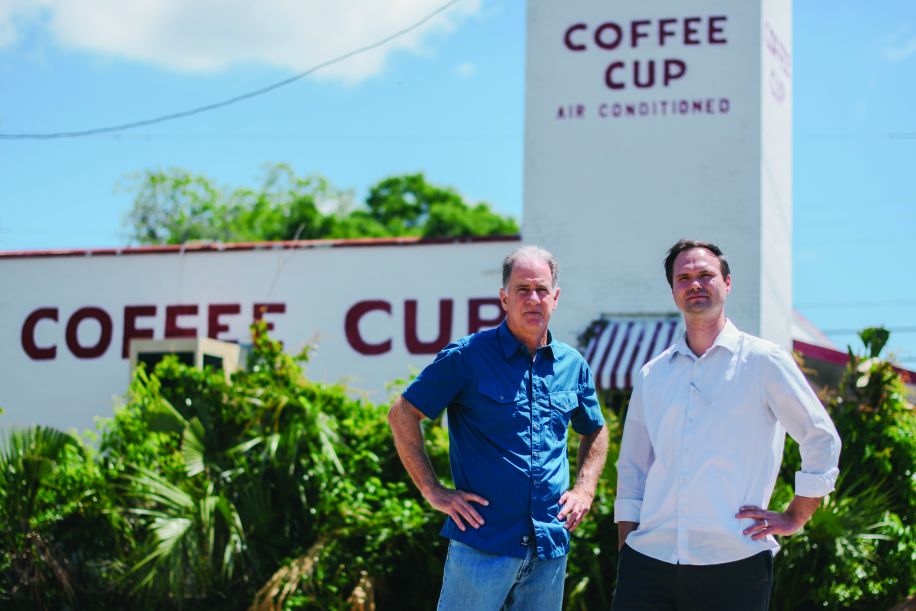 By Will Isern
Stepping into the Coffee Cup is like stepping back in time. Friends and families put down their phones and gather around small tables to share a meal. Pensacolians of all stripes chat and sip coffee at the bar. A handful of hardworking women take the orders, cook the food and generally run the show.
But the landmark Pensacola restaurant is starting a new chapter, under new ownership. Restaurateur David Hambrick recently purchased the business from its former owner Roy Cooley.
Cooley had owned the restaurant since 2000. Hambrick is the founder and owner of downtown restaurants Jaco's Bayfront Bar & Grille and V Paul's Italian Ristorante. He first moved to Pensacola in 1994 and worked as a Honda dealer as part of the Shottenkirk Automotive Group. After sale of the dealership and a brief flirtation with retirement, Hambrick decided to try his hand at the restaurant business. He opened Jaco's in 2009 and V. Paul's in 2014.
The Coffee Cup first opened in 1945 and has been in business at 520 E. Cervantes Street ever since. It among the city's oldest and most storied restaurants alongside Jerry's Drive In and Oscar's Restaurant in Brownsville.
With its tile floor, solid-nickel bar stools and original, 1945 griddle, the Coffee Cup embodies the image of classic Southern diner. Famous for its Nassau grits, the restaurant has served for decades as a gathering place local businessmen, politicians and generations of families.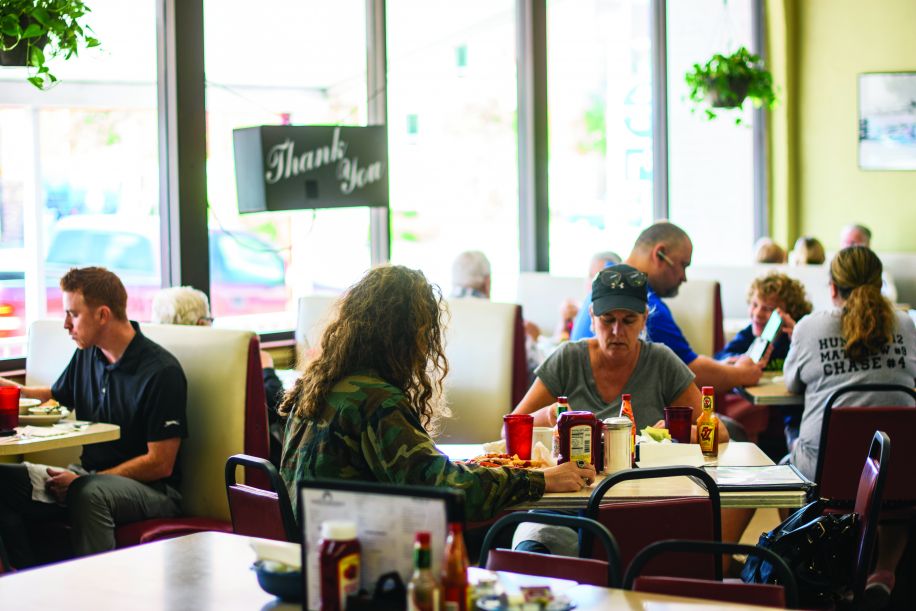 "Anybody that's lived around Pensacola forever knows the Coffee Cup," Hambrick said. "Families were raised here almost. I talk to 70- and 80-year-old people and they say, 'We came here with my parents, we ate three or four times a week.'"
Since closing on the sale, Hambrick has assured Coffee Cup regulars that he has no intention of changing the iconic eatery.
"It's the Coffee Cup, it doesn't need to change," Hambrick said. "That would kind of be – as far as we're concerned – a big catastrophe."
Hambrick said the only updates would be a new logo for the restaurant's T-shirts, and any upgrades necessary to keep the building in working order.
"Obviously everything in here is old, so as we work our way through the facility itself we'll do a few things here and a few things there, but the core content of the building and the core atmosphere of it, we hope, doesn't ever change," he said.
There's a new face in the office as well. Jon Coffey is taking over as general manager of the restaurant. Coffey first began working for Hambrick as a server at V. Paul's before working his way up to assistant manager at Jaco's.
When Hambrick was contemplating the purchase of the Coffee Cup, he envisioned Coffey serving as its general manager from the start.
"If I'm going to be at an restaurant I might as well come to a place where I've already got my name on the wall," Coffey joked.
Coffey said the customer loyalty at the Coffee Cup is unlike anything he's seen thus far in his career.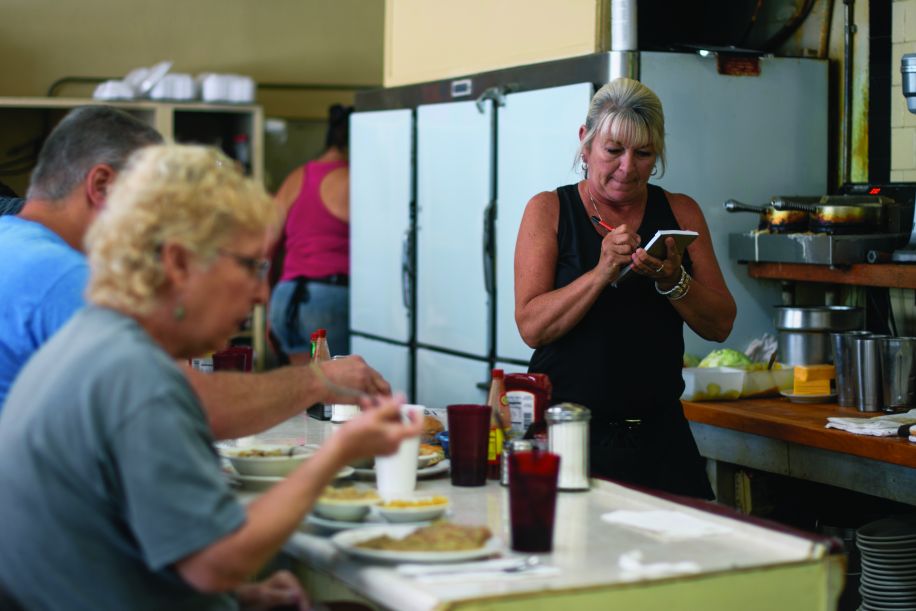 "I have 40 to 50 people that I see everyday, sit in the same place, order the same thing, every day. That type of customer loyalty and faithfulness is what I think makes the place very special," he said.
Hambrick is quickly becoming a regular himself, and said he's partial to an order of scrambled eggs, tomato slices and a biscuit with honey.
As for long-term plans, Hambrick hinted at his own retirement and suggested Coffey may one day own the restaurant himself.
"It's his opportunity to be in the food business for a lifetime if he wants it," Hambrick said.