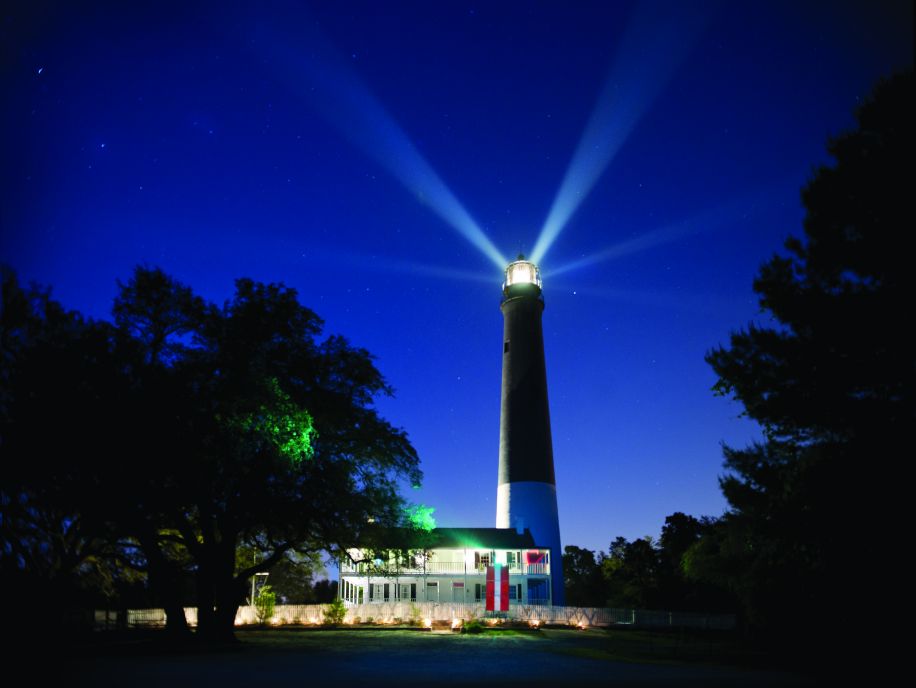 Summer is undoubtedly the best time of year to be outside in Florida, but boy is it hot out there. While it's hard to beat a beautiful day spent on the boat or in the sand, the heat can be oppressive. So for those looking for respite from the summer sun but who still want to get outside, we've put together this list of nighttime adventures in and around Pensacola. From ghost tours to zip lines, there's a lot to do after you're burnt red as a boiled crab. Lather on that aloe and get out there!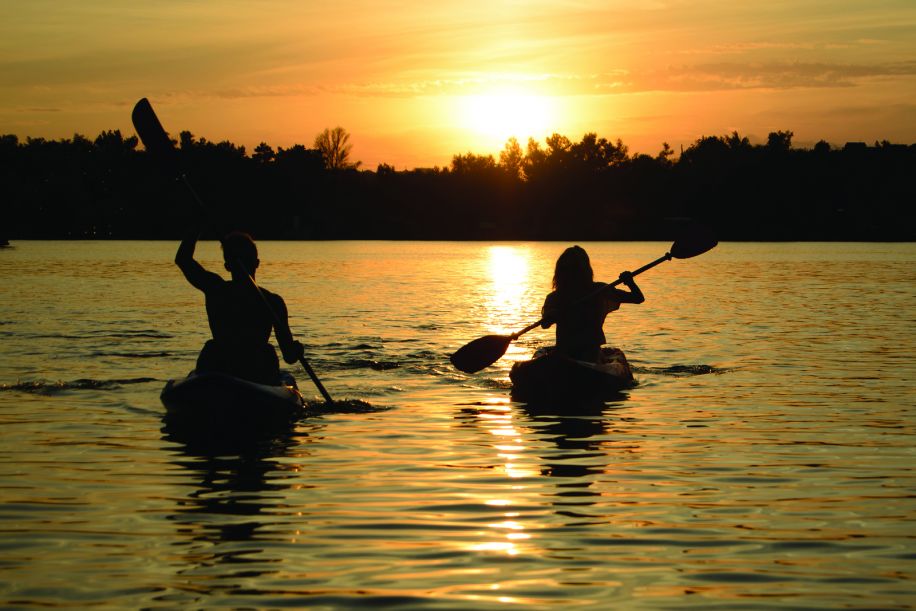 Torchlight Kayak Tour
Bayou Texar is one of the best bodies of water for kayaking, especially for those who may be new to the sport. But rather than try and steer around boat traffic during the day, join the folks at Pensacola Paddlesport Rentals for a nighttime tour of the bayou's marshes, led by torch light.
The tour begins at Bayview Park and goes under the Cervantes Street Bridge, 12th Avenue train trestle and out into Pensacola Bay.
"We paddle away at dusk and we paddle out to the bay and watch the sunset and the stars come out and we paddle back at dark," said Pensacola Paddlesports Jason Custer.
Regular tours are conducted on Saturday night, launching around 7 to 7:30 pm. Private tours are available any day of the week for groups of more than five. Prices are $20 per person and that includes the kayak rental. Custer suggested paddlers show up 30 to 45 minutes early and bring a bottle of water.
You can find Pensacola Paddlesport Rentals on Facebook or at PensacolaPaddlesport.com.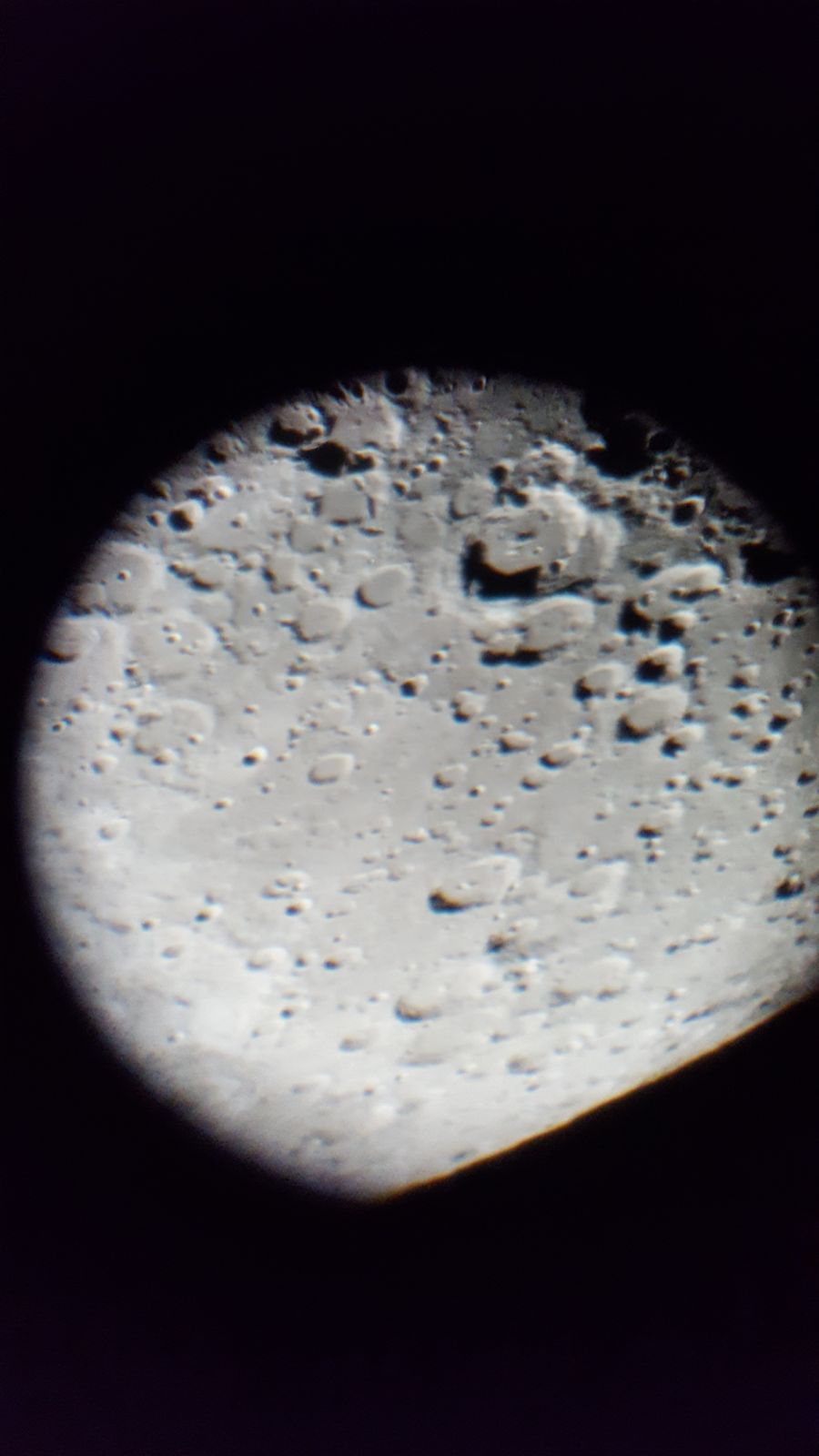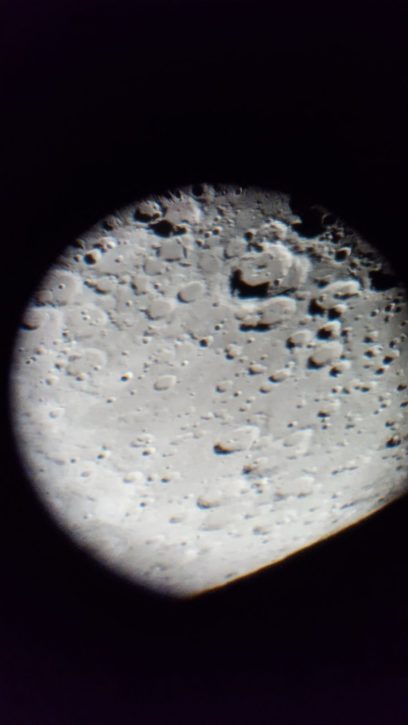 Stargazing on Pensacola Beach
If you've ever wanted to get a closer look at the night sky without shelling out for your own telescope, the Escambia Amateur Astronomy Association has you covered.
On Friday and Saturday nights under the first quarter moon of the month, the Association sets up their powerful telescopes at the Gulfside Pavilion at Casino Beach and welcomes the public to gaze into the night sky.
Event organizer Dewey Barker said Venus, Jupiter, Saturn and Mars can all be seen on a clear night in the Summer months.
"I think the main advantage is we're actually giving people the chance to look through telescopes that maybe never had an opportunity to do it before," Barker said.
The astronomers set up about 30 minutes before sunset and stay out well into the night if the viewing is good, Barker said. Association members are on hand throughout the night to point out different celestial bodies and explain to visitors what they're looking at.
There is no cost to look through the association's telescopes, but they are glad to accept donations.
You can find the Escambia Amateur Astronomy Association on Facebook or can call Dewey Barker after 4 pm at 450-7767.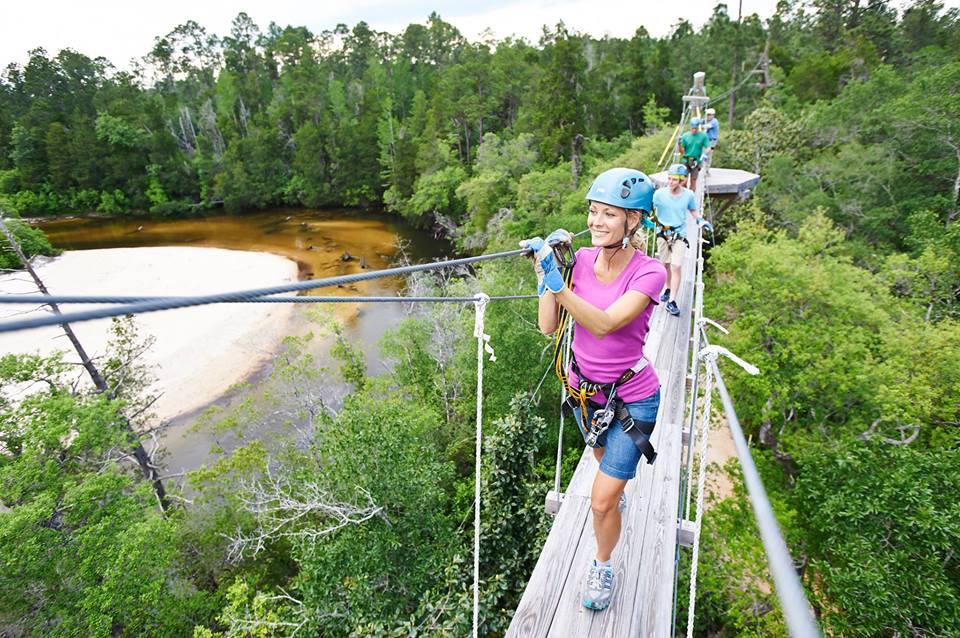 Moonlight Zip
For those that like a bit of adrenaline after hours, look to Adventures Unlimited for their moonlight zip tour.
Moonlight zips are nighttime versions of the popular zipline tours through the woods and over the creeks north of Milton. The tours are conducted once a month in association with the full moon.
"It's adventurous, it's a bucket list item for a lot of people and it's people wanting to face their fears and it's exhilarating," said Jo Dee Cattrell. "When the moon is right and it reflects off the quartz sand it's gorgeous."
There are a couple different moonlight zip tour options, ranging from 1.5 to five hours and from $89 to $129. Riders must be at least 4 feet 6 inches tall and weigh between 70 and 250 pounds.
Visit FloridaZiplineAdventures.com or call 623-6197 for more details and booking information.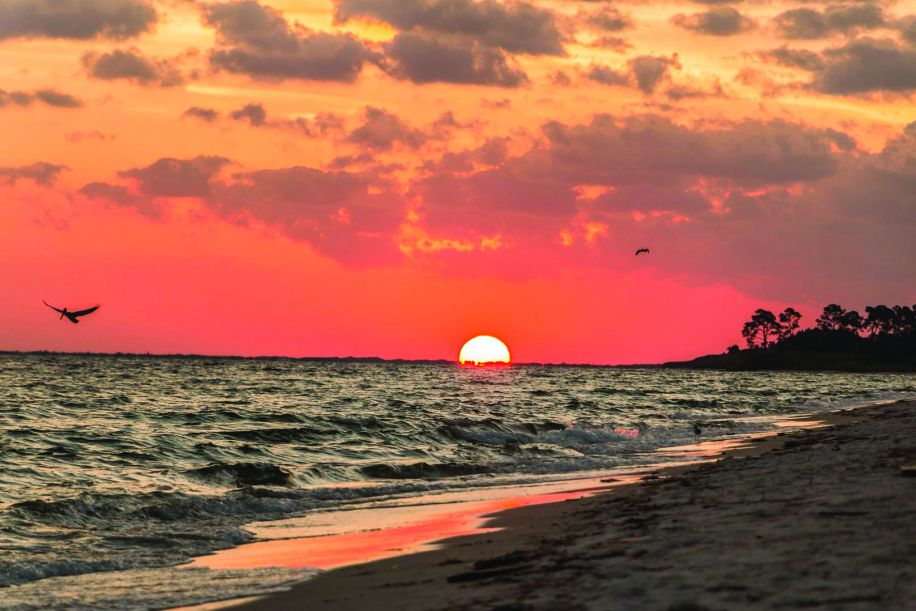 Sunset on Santa Rosa Island
The Gulf Islands National Seashore is a prime area for outdoor recreation, and for a few nights in the summer park rangers offer guests the opportunity to learn about the park at night.
Sunset on Santa Rosa Island walking tours being at the old Fort Pickens Campground Store. Rangers lead a walking to tour out to the beach and talk about the island's nocturnal wildlife and the importance of dark skies for sea turtles.
Stargazing opportunities are available following the tour courtesy of the Escambia Amateur Astronomy Association.
"Being in the park at night, and particularity being in that park, you can see amazing stars," said GINS Chief of Resource Education Susan Teel.
Upcoming dates include August 10, September 7 and October 20. While there is no cost to take a sunset tour, one does have to gain access to the park, which costs $20 per vehicle, per day or $40 for an annual pass.
Information about the Gulf Islands National Seashore can be found online at www.nps.gov/guis.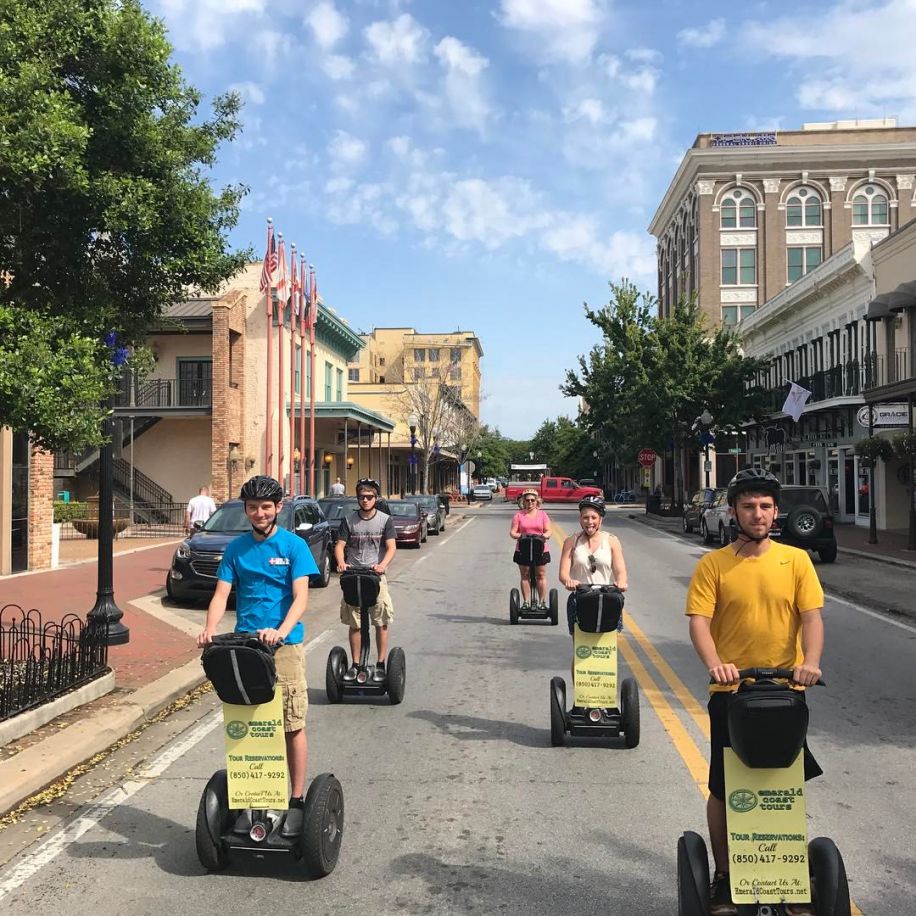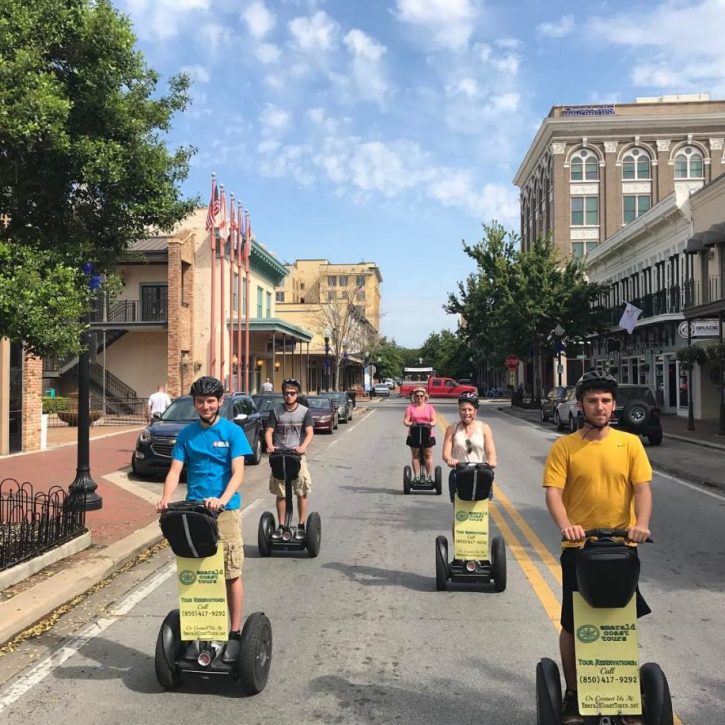 Ghosts, Murders and Mayhem Segway Tour
Nighttime naturally lends itself to the paranormal, and the folks at Emerald Coast Tours offer a unique way to experience some of Pensacola's seedier past and haunted present.
From their Garden Street headquarters, the business leads an hour-long Segway tour through downtown Pensacola highlighting the city's haunted spots and the stories behind them.
"There's so many different ghost stories in downtown Pensacola," said owner Nic Schuck. "The interesting thing about it is all the stories we tell are based in historical events. They can be traced back to things that actually happened."
Tours are available every night by appointment and cost $45 per adult. Each tour begins with a Segway training session for new riders.
Find more information and booking details at EmeraldCoastTours.net.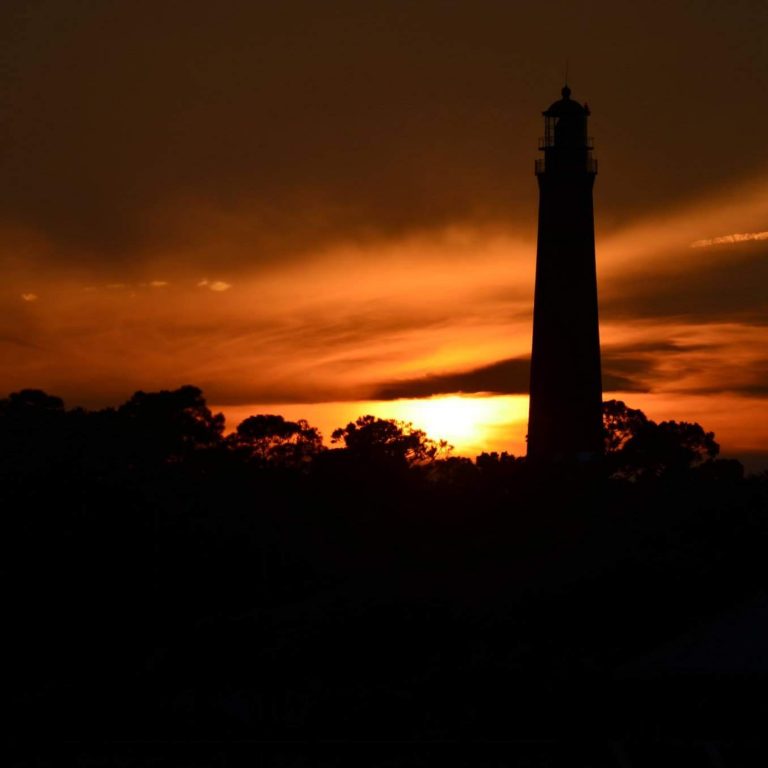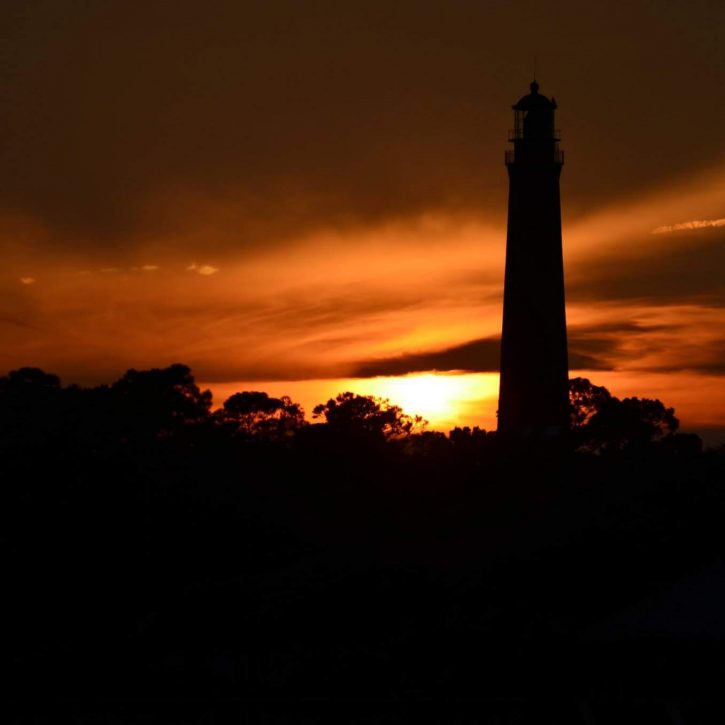 Lighthouse Ghost Tour
The second paranormal activity on our list is not exactly outdoors, but is among the most unique experiences you can have in Pensacola.
The lighthouse ghost tour at the Pensacola Lighthouse aboard Naval Air Station Pensacola highlights the haunted history of one of Pensacola's most recognizable icons.
"Our goal is to show you some things that you can not explain away," said tour coordinator Rob Boothe.
Boothe said six entities inhabit the lighthouse, including children, runaway slaves and several lighthouse keepers.
The tour is offered twice a month beginning at 7:30 p.m. Dates for the summer include August 11 and 25 and September 15 and 29. Groups are limited to 15 people and generally fill up several days ahead of the tour date, so reserve your spot early. The cost is $25 per person. The lighthouse does not recommend the tour for children under the age of 11.
 Find more information at PensacolaLighthouse.org.