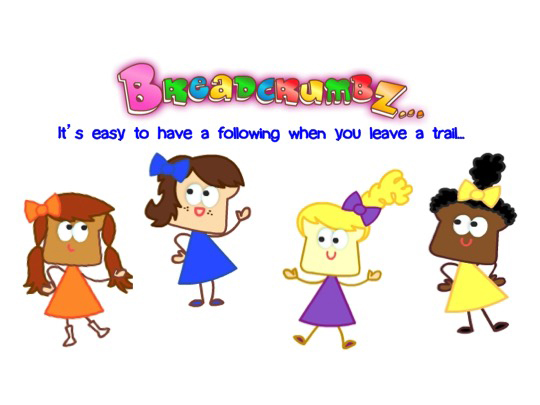 Elementary and middle school can be wonderful places of friendship, discovery and appreciation—but they can also be breeding grounds for self-doubt, exclusionary cliques and psychological bullying and abuse. And while no single product or campaign will forever end this primal nature that rears its ugly head in our formative years, one local mom is taking a novel approach to teaching young girls the value of self-acceptance and inclusion.
Shannon Addison, a Pensacola resident and mother of two girls, recently launched BreadCrumbz, a start-up featuring four lovable characters and their fun, everyday adventures with the mission of teaching girls ages 6 to 12 that there is more to their worth as a person than Instagram hearts and social circles. After witnessing for herself the ridicule and embarrassment than can be rampant at school, Addison pledged to apply her can-do spirit and entrepreneurship to a solution.
At first, she wanted to develop a line of charms that her daughter could wear in lieu of earrings. After she realized that there was not much enthusiasm for the idea, she pursued the concept of BreadCrumbz. After focus grouping the idea with her own children, she met with the Small Business Administration and a trademark and patent attorney before throwing herself headlong into the idea.
"I remember missing a lot of school because of problems I was having with my friends," Addison said of her own experience. "Kids today face those same problems, and I wanted to impart a solution. These are lost girls, unaware of their own value and how their actions affect others, so I wanted to leave bread crumbs for them."
She pulled from her own girls' experience and began sketching out some ideas and working on a website, mycrumbyworld.com. The very first tab of the website is an introduction to the characters, where girls can click on each of the four girls for an opportunity to learn more about them via games and personal diaries.
The four Crumbz characters—Samantha Sourdough, Rachel Rye, Whitney Wheat, and Penelope Pumpernickel—each have a unique personality and different interests. Despite their differences, however, the Crumbz all encourage girls to find out what it is they like to do and where their interests lie, and to stay true to themselves in all situations.
"We as parents, educators, and mentors aren't doing enough to show young girls that it's okay to have differences," said Addison. "It's okay to be who you are and to like different things or activities than your classmate does. The BreadCrumbz brand was borne out of this observation, and I'm extremely excited about using the Crumbz to help shape the way girls view and interact with each other."
BreadCrumbz fans can follow each of the Crumbz characters through a series of Trail Tales posted to the company's website. Each Trail Tail story focuses on one Crumbz character and her world, incorporating valuable messages like "Confidence is the best accessory" or "Sometimes friends are the best medicine". New Trail Tales are posted to the BreadCrumbz site regularly, providing Crumbz fans with plenty of engaging and thoughtful content.
The BreadCrumbz website also includes a Parentz Corner, designed as a place for parents to share their own experiences and learn about raising children, and an online store which currently features a BreadCrumbz activity book, Pop Inz charm bracelet sets, and BreadCrumbz t-shirts. Additional BreadCrumbz product lines are planned.
And just in case you're wondering, Addison has done her research on childhood development and psychology. She routinely interfaces with guidance counselors to understand the issues facing today's kids, and what lessons will best help with those issues.
"When boys bully, it's generally physical and very easy to spot," said Addison. "But girls are sneaky. They are psychological, so their issues often go undetected. We need them to know that taking your anger at yourself out on someone else is not productive."
She also wants to teach young girls, as early as kindergarten, important messages, like it is not okay to withhold friendship as a form of manipulation, and that they can do all the math- and science-related things boys can do.
Fortunately, Addison reports that the response has been amazing, both in schools and in the community in general. She has been invited to speak at youth groups and other gatherings of young people.
It has been five years since the initial idea, and Addison can attest that it has helped her kids gain a fuller appreciation of self.