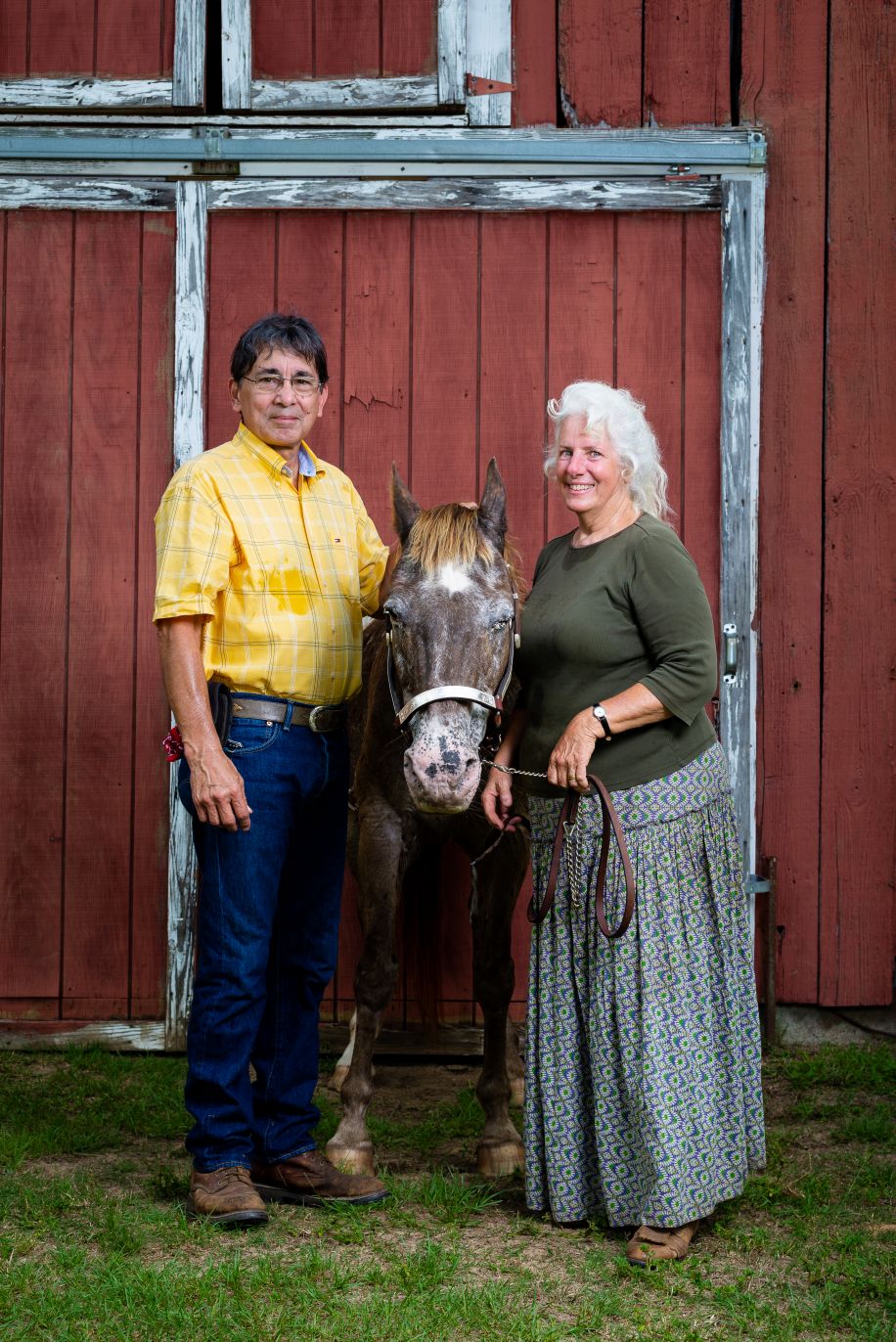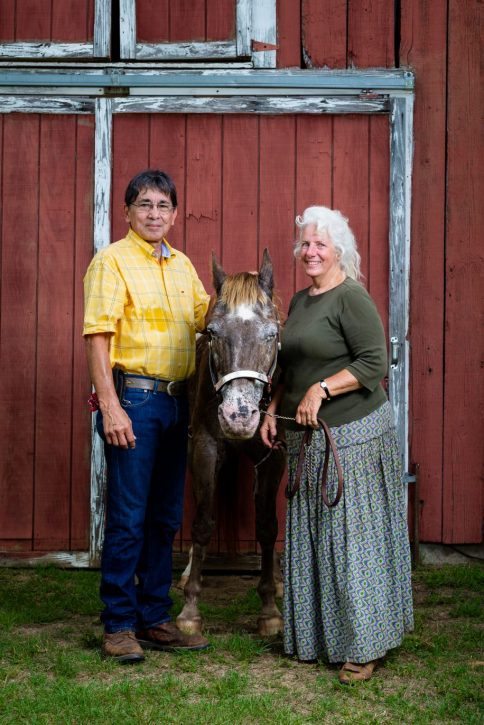 At home, your pet can be your solace in the worst of times and your best friend on the best of days. Dogs and cats can become an essential part of your family, and to some, even an essential part of living. Diabetic therapy dogs can alert their owners when their sugar is low or if they are at risk of having a seizure, cats can be comfort animals for the sick, and more. And it's not just your typical household pets that can offer a bit of comfort to those in need.
Equestrian therapy has become a more prominent option for those searching for something different from typical therapy animals. The Leaning Post Ranch offers equine-assisted therapeutic riding and events for at-risk children, riders with disabilities and veterans. Husband and wife duo Newman and Fran Gersin have been running the program since 1992, with one horse, Jesse, and one gang member looking for something to change his life. Against the odds, Jesse reach this young man and helped him along his road in life.
According to Newman, there's no trick to the horses. Simply interacting with the animals, learning how to handle them and riding them teaches people skills they can use in all aspects of their life.
"There's a real thrill about getting 1,000 pounds of muscle and bone to do what you want them to do, but they only do it if you talk to them in a language they understand and that's the way you have to handle them," Newman said. "You can try to muscle them around or be mean or whatever, but they just fight back and you don't win when you fight something that big and strong."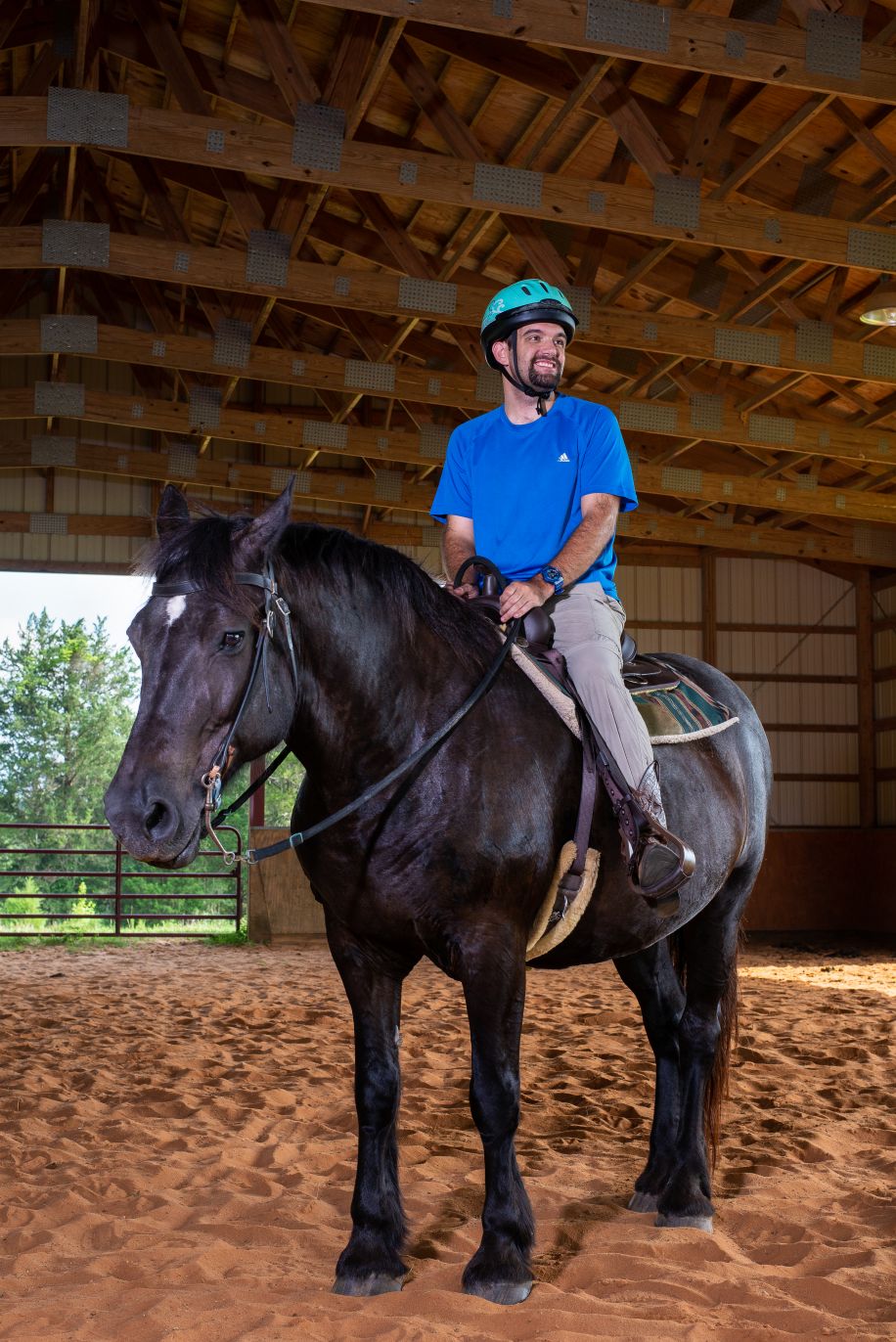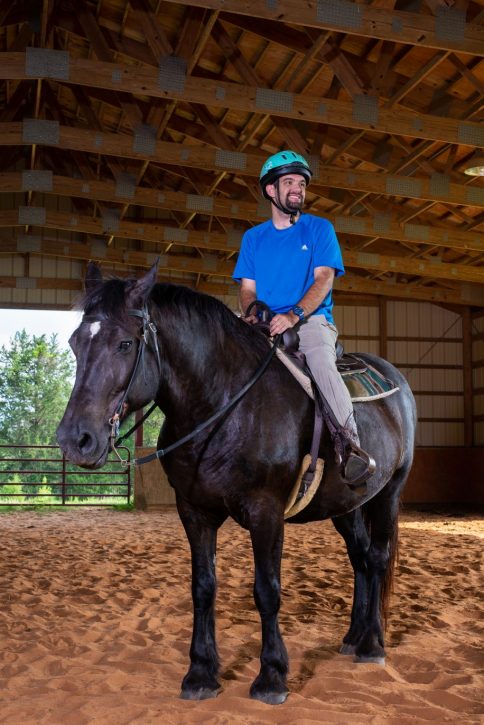 Despite their size and strength, and tendency to be just as stubborn as some of the riders, Fran describes the horses as being able to sense what a rider needs from them. Therapeutic horses have that instinct of knowing when to be gentle with riders who are challenged or uncertain.
"If I have a child that's afraid, I'll bring Trouble in," Fran said, naming the ranch's palomino horse. "Trouble will very gentle walk up and get next to the child and stand real quite and move around real quite. The horses that are therapeutic horses can just sense it."
One of the riders Fran and Newman are most proud of is Ryan O'Connell, a challenged rider who has been coming to the ranch for 17 years. Diagnosed with high-function autism, since joining the program he has served as a drill team captain, helped to teach other riders how to handle the horses and even won two gold medals at the Special Olympics.
"It's relaxing to be on a horse," O'Connel said. "You just kind of forget about the worries."
His mother Jackie O'Connell describes her son's interactions with the horses as life changing.
"When Ryan rides, something changes, and I can see it," she said. "He carries himself better, he's so confident. … I can't describe it. It was palpable. Something we could see, something was happening."
One of the volunteers at the ranch Randy St. Moritz, a military veteran and ranch veteran, said he sometimes enjoys the horses more than he enjoys people. Being with the horses takes his mind off of other things, it teaches him patience and to be calm.
"Horses are perfectly honest," St. Moritz said. "If you mess with the horse, it'll mess with you right back. It teaches you to be calm around them."
The benefits of therapy riding for at-risk, challenged riders and veterans vary, but it leads to a boost in self-confidence and self-assurance in everyone who participates in the program. Along with what the horses teach, Fran and Newman do their part to help teach the riders other skills they may be lacking. In particular with at-risk children, Fran said they learn skills such as reading and discipline while working on the ranch.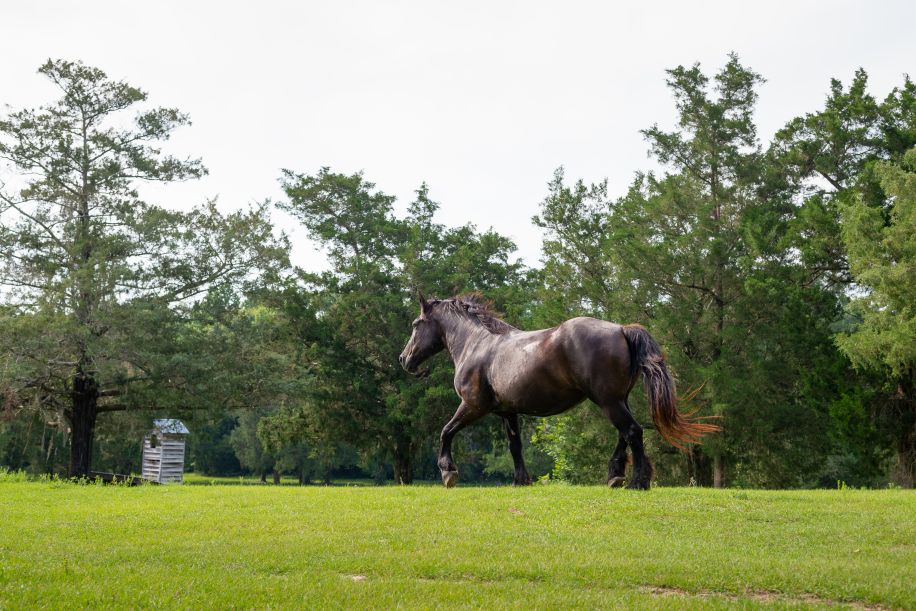 "One of the things we learned early on is that a lot of those kids can't read," she said. "They tell you they can but they can't. So we'll let them paint the alphabet on the horse. It teaches them. It helps them understand the importance of following directions."
Fran and Newman said they could have never imagined how much they have grown since starting the program. Through help from people who believed in them and local entities that gave them assistance along the way, they've built up the ranch to accommodate an average of 30 to 35 consistent riders a year. In this, the community has given just as much to the ranch as it has given back to those in need.
"I feel like we're a product of the community because we've had so many people to help us," Fran said. "The Greenhut, the realtor who found the property for us. We've just had so many people help us. We could have never done this without all the people who have help this unfold."
The Leaning Post Ranch is a 501(c)(3) non-profit, with volunteers assisting in the day-to-day running of the ranch, caring for the horses and helping the riders. The 40-acre property the ranch sits on includes a 100-year-old barn and a shaded arena built with the help of an Impact 100 grant, among other old structures and buildings constructed with help from local donations. Interested riders and volunteers can contact Newman and Fran by calling 850-587-5940.