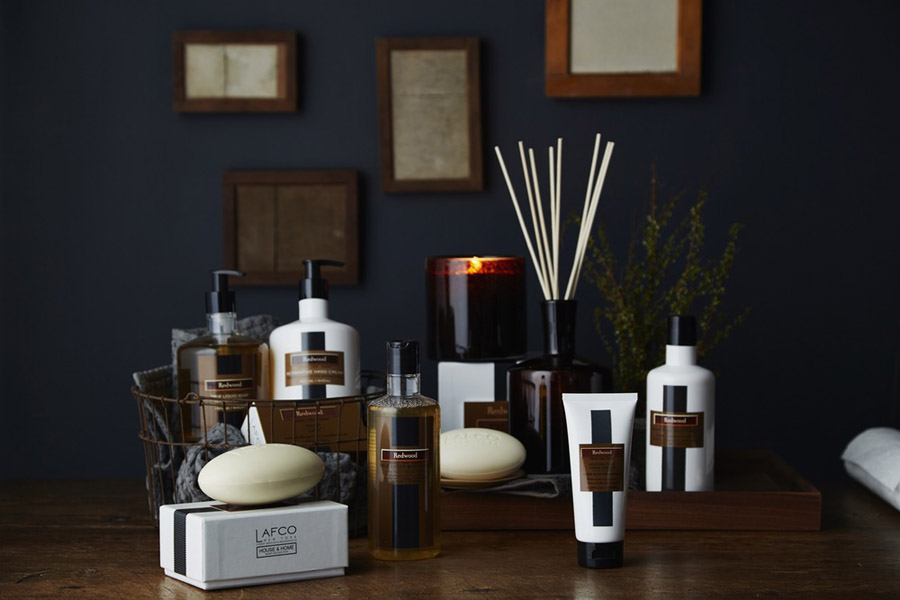 Accessorizing your home for fall is a great way to welcome your guests while enhancing your home for the holiday season.
Your front door is a great place to start! Draw your guests in when you adorn your front steps with yellow and orange mums that lead the way to your front door. Pairing mums with Mexican sage and boxwood will add interest. To prolong the showy flowers, water when dry and remove the spent flowers. A fall leaf garland from your local craft store can be dressed up with pine branches, pine cones or evergreen from your yard and draped above your door. Carve out pumpkins and add colorful potted mums for a "Mumkin" display. Or simply arrange pumpkins in a collage of different sizes, shapes and colors. Insert fall leaf sprays over, under and in between the pumpkins. Pumpkin topiaries make a big statement at the front door: sandwich bay wreaths between graduating height pumpkins atop concrete urns. Shop locally! Bailey's Farmers Market on Davis Highway carries an abundance of these seasonal plants and pumpkins.
You can continue the accessorizing into your entry way: top your foyer table using branches with colorful fall leaves. These branches can be pruned from trees in your own backyard. You can then insert into a tall, glass vase filled with water. From this bold focal point you can build out the rest of your table scape. Fall is the time to replace an entry rug with a natural jute or polypropylene runner by Dash & Albert. They offer easy care, well-priced rugs that complement the season's natural colors.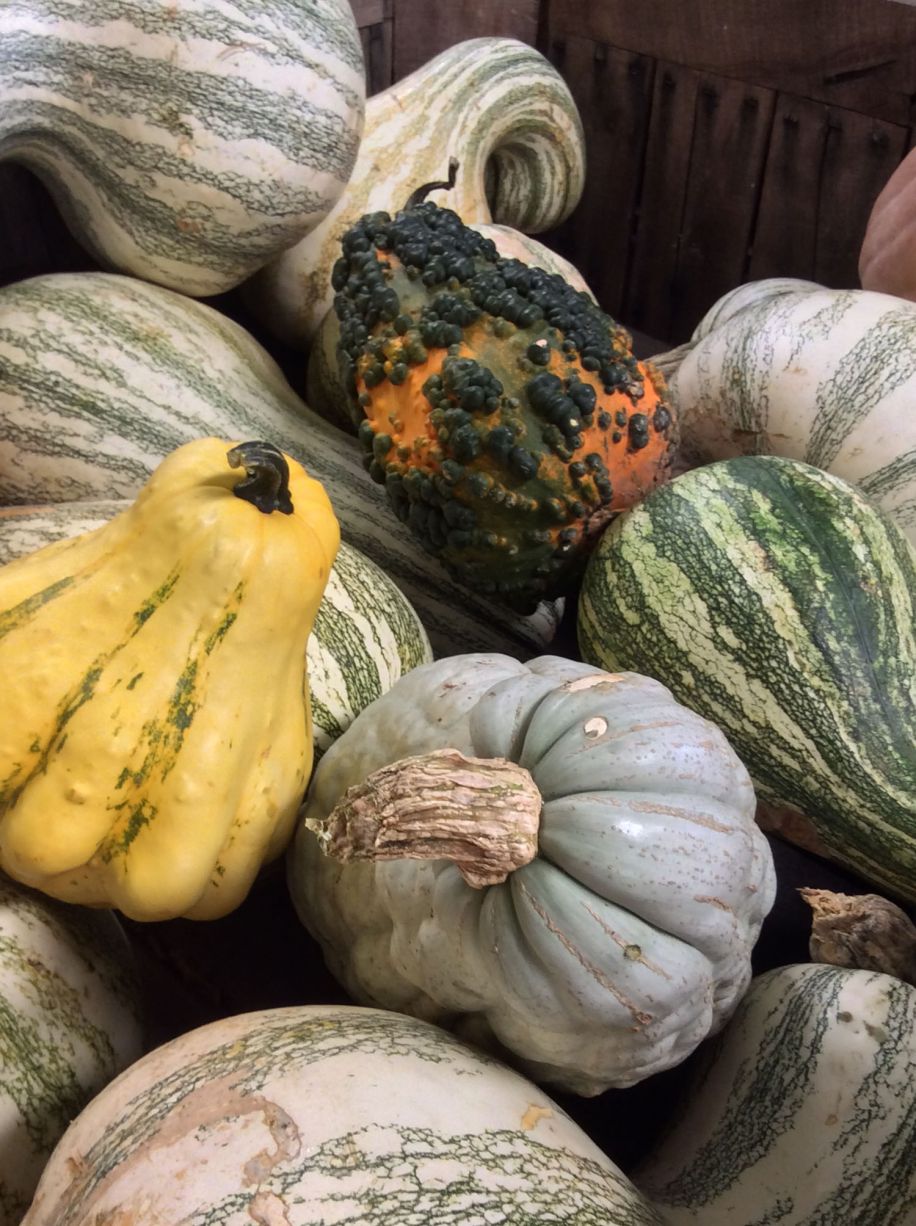 A fireplace mantle is a great place for a dramatic display of fall décor. Use temporary adhesive hooks to hang color-coordinating fall leaf garlands. For high contrast, use orange and red orange against  a white or charcoal backdrop. Add pine cones and pine branches to the garland to bring the outdoors in. Don't limit yourself to just traditional orange in your display: orange and yellow really pop when mixed with bright greens. Balance your mantle with fragrant black pomegranate candles from Lafco. Construct a wreath of burlap and moss to hang above the mantle or place a floral arrangement in front of a mirror for double the impact. Candles can be placed inside of creatively-carved pumpkins or lanterns for an ambient glow at the fireplace threshold.
In addition, freshen throw pillows on the sofa with season friendly fabrics. John Robshaw pillows are a fun accent with their unique block printed patterns. As the temperature becomes cooler, have a soft cozy throw draped over a chair ready to snuggle.
Your dining table is the perfect location for a breathtaking centerpiece. For candlelight dinners, get the conversations flowing with white and metallic pumpkins gathered in the center, surrounding tall glass jars. For a "floral pumpkin" centerpiece, use a soft carving pumpkin and an awl (pointed tool). Use the awl to poke holes in the pumpkin to insert floral stems. Repeat until the entire pumpkin is covered. To extend the life, keep this decoration in the fridge until party time. For another option: display oranges studded with dried, whole cloves for a festive, fragrant addition to your fall décor.
Using "The 25 Minute Centerpiece" from Southern Living, take a round or oval container and fill it with potting soil. Plant a mix of succulents toward the center of the bowl, leaving room around the edges. Nestle small orange and white pumpkins into the soil. Add seasonal vegetables like kale, radishes and eggplants. Use bundles of fresh herbs (such as rosemary) to fill in any gaps. Coordinate your dinnerware with napkins and chargers for the plates.
Create an unexpected vignette on a side table with aged books and a large bowl filled with seed pods. Use a small painting for a creative backdrop to this display. Visit Bill and Diane Campbell, owners of the Miles Antique Mall on Bayou Boulevard in Pensacola where you can find lots of flea market treasures including frames, mirrors, trays, and architectural pieces.
Your guests won't ever want to leave when you adorn the guest room bed with a Merino Lambswool blanket in nutmeg or hazelnut or a linen blanket in Chambray Bisque from Brahms Mount. Using the new neutrals, layer your headboard with faux-fur and faux-leather pillows. Easily tie a burlap bow around existing pillows. Croton baskets and Bronze Mums will add hints of spice at the base of the bedside table.
Celebrate the season by placing painted pumpkins around the house. Purchase gold and black paint at the hardware store to stripe, dot or stencil a geometric pattern onto the pumpkin for even more fun. A tip to painting dots easily is to apply round labels to the pumpkins, trace around with a pencil, remove the label and fill in the penciled areas with paint. You can also apply the labels, paint the entire pumpkin, then remove the labels for a reverse effect.
Decoupage faux pumpkins with fabric for a colorful impact on the guestroom bedside table or the guest bathroom sink counter. Pair them with scented spice votives.
Take the celebration outside! "Outdoor rooms" are a perfect opportunity to showcase the fall theme. Cover your patio table with some fall fabric. Scatter corn husks on the patio table. Add colorful fall leaves to the corn husks for contrast. Anchor it with an elongated style centerpiece of symmetrically-placed, colorful carved pumpkins, alternating a candle between each pumpkin. Set the table using burlap placemats. Tie a burlap bow across the backs of all the chairs. Turn an empty frame into a menu board and hang or prop nearby.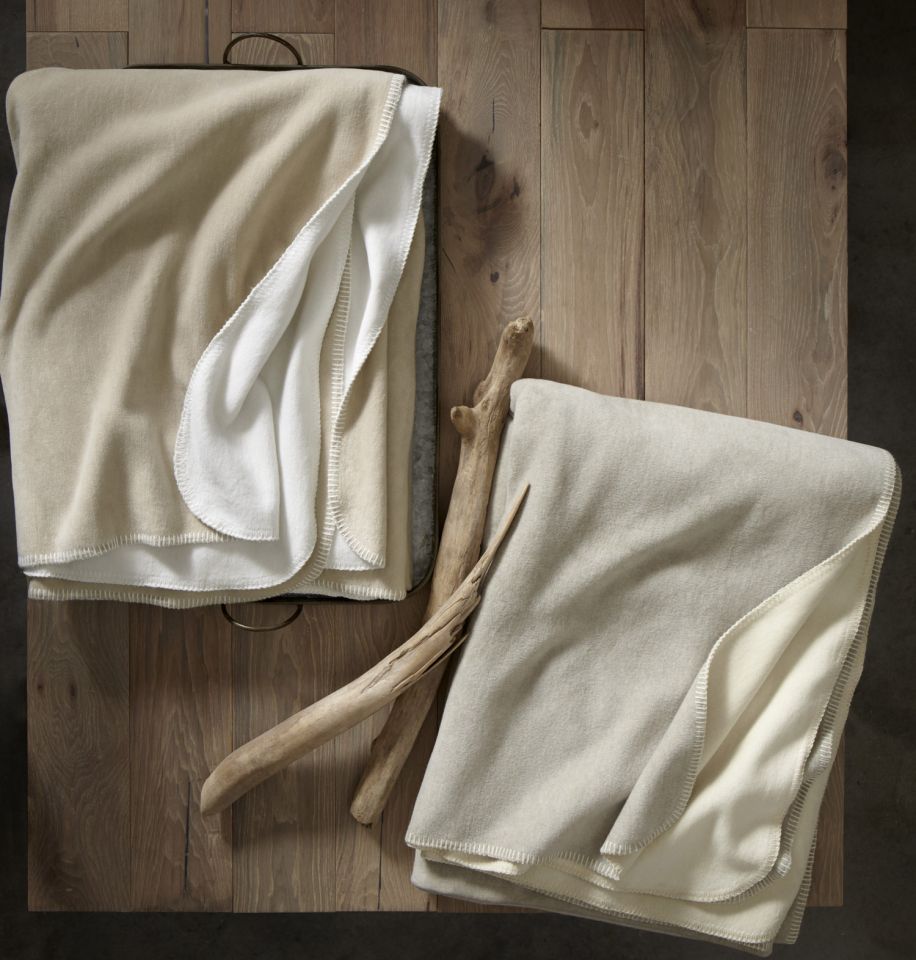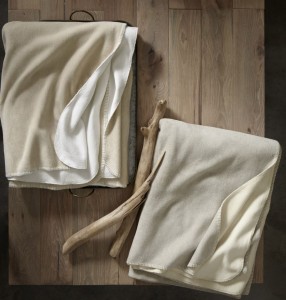 Many families entertain casually, so keep it simple. Bold orange napkins paired with simple white plates add a pop of seasonal color. My favorites are the wooden plates found at Artesana on Garden Street. Especially perfect for buffet dining!
Speaking of a buffet, pumpkins are the perfect accessory to add height at your table. Place your silver serving trays on top of varied height pumpkins using the pumpkins as a pedestal. Moss can be used to balance the tray and make secure.
Favorite colors during fall are shades of turmeric and nuances of cognac. Put a touch of spice hued décor throughout your home.
Whether creating urns filled with plumes of purple fountain grass, "Bandana Red" lantanas and "Margarita" sweet potato vines or using humble materials like Kraft paper placemats, twine around grain sack napkins and simple burlap table runners, it is a season to be thankful.
Enjoy the season's bounty: pumpkins in white, sage, or orange, corn husk and colorful gourds. Have fun creating a scarecrow with your children and setting a candlelight dinner outdoors to entertain friends.