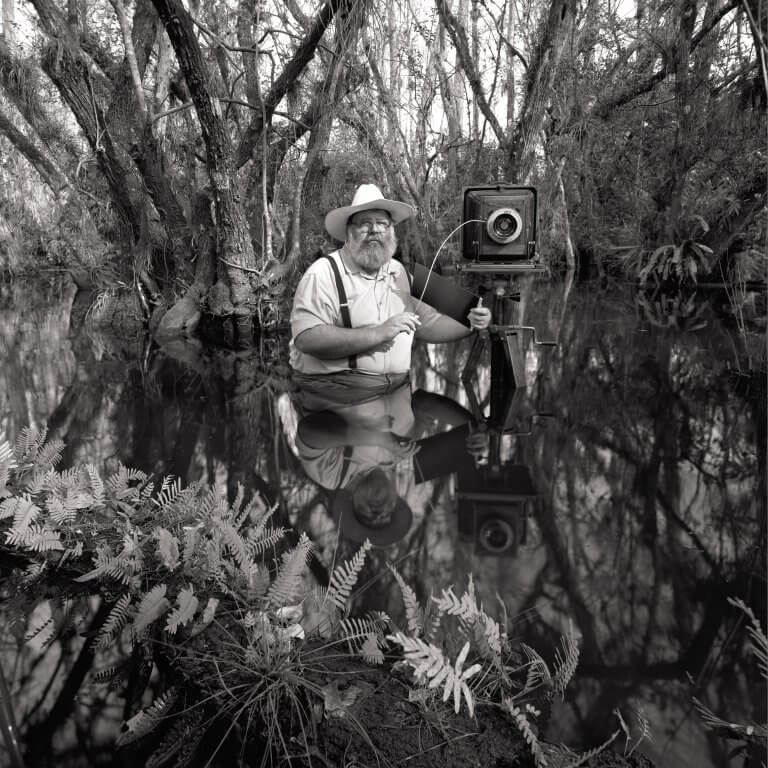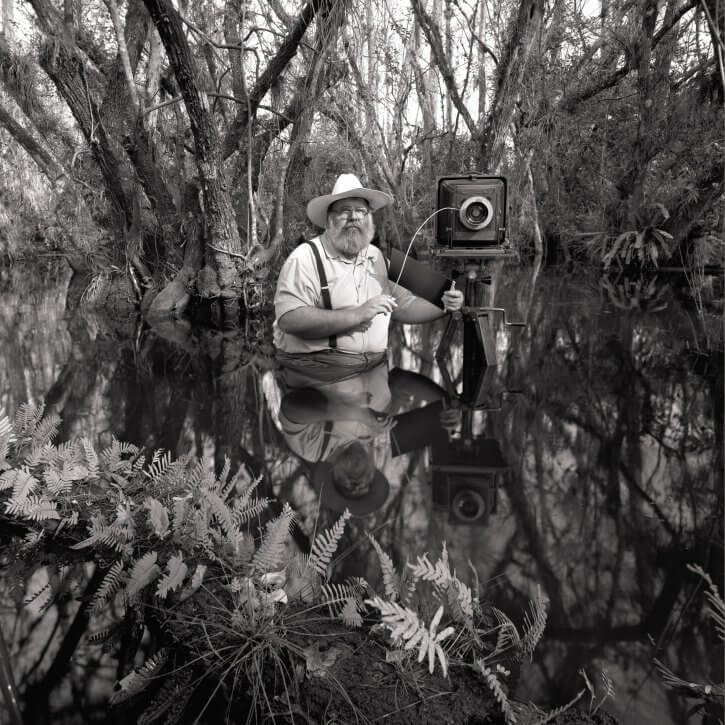 According to studies commissioned by The Nature Conservancy, Florida is one of the most biodiverse states in the United States. We rank 7th with 4,368 known animal species and 6th for vascular plant diversity, with 3,038 species.
Florida also ranks among the top five states in endemic species—animals and plants only found in our state. We have 269 species of animals that can only be found in Florida. With such a rich tapestry of flora and fauna, writers, photographers, artists and nature lovers have hiked, biked and explored the various regions of our state for years to uncover its unique and biodiverse areas.
With his century-old camera, Clyde Butcher has been exploring and documenting the Everglades for more than three decades. The result is a stunning collection of large-format black-and-white photographs that depict untouched parts of the nation's largest subtropical wilderness. The rugged and remote beauty of the Everglades is captured in these works which span over thirty years of foraging into dense swampland. Delicate ecosystems, rare botanical specimens, and sweeping landscapes bring the wonder of this mysterious part of our country to light.
This summer, the Pensacola Museum of Art will be featuring Butcher's captivating photographs in the exhibition, America's Everglades: Through the Lens of Clyde Butcher. The scale, extraordinary clarity and tonal range set his photographs apart as exceptional works of art, earning him recognition as the foremost landscape photographer in America today. These powerful black and white images are portraits of the eternal bond between man and nature that is the soul of the Everglades. From the deepest cypress strands of the sawgrass prairies, coastal waters, and languid estuaries, to pinpoint still-lives of rare species, Clyde reveals its ecosystems in magnificent detail. He makes an unquestionable case for why we should care about its future.
"This exhibition highlights Butcher's artistic eye as well as his deep and long-held commitment to conservation," Anna Wall, Chief Curator at the Pensacola Museum of Art said. "While the ideologies and beliefs of Florida citizens may be vast and wide-ranging, the natural environment of our state is something we can share and appreciate together."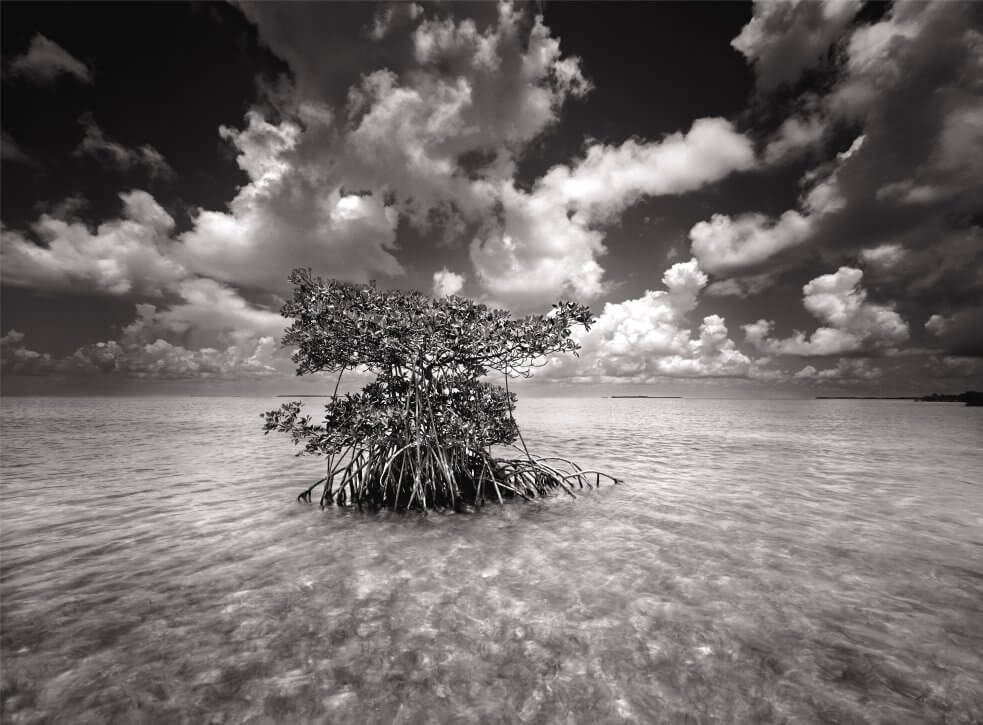 Butcher's work challenges viewers to explore the heritage we share in the natural world and to work together to protect it. Through his photography, Butcher hopes to educate the public by bringing environmental issues to the forefront of public consciousness.
On Friday, June 10, the Pensacola Museum of Art will host an Opening Reception for all of their summer exhibitions including the Butcher show. Also on view, Taking a Line for a Walk: 100 Years of Drawing and Printmaking, highlights the diverse materials, techniques and subject-matter artists have explored through drawing and printmaking over the last century. Additionally Goods of Desires: Cindy Leung, features mixed-media ceramic sculptures that utilize Chinese exports to address the complex relationship between consumerism, colonization and cultural hybridity.
On September 16th, Butcher will be present for an Artist Talk & Closing Reception at 6 pm at the PMA in which he will discuss his work, take questions from audience members and share his passion for Florida conservation. This event is free and open to the public.
America's Everglades: Through the Lens of Clyde Butcher will be on view at the Pensacola Museum of Art from June 10 to September 18, 2022. Learn more about programming events, exhibitions and visiting the museum by heading to pensacolamuseum.org.