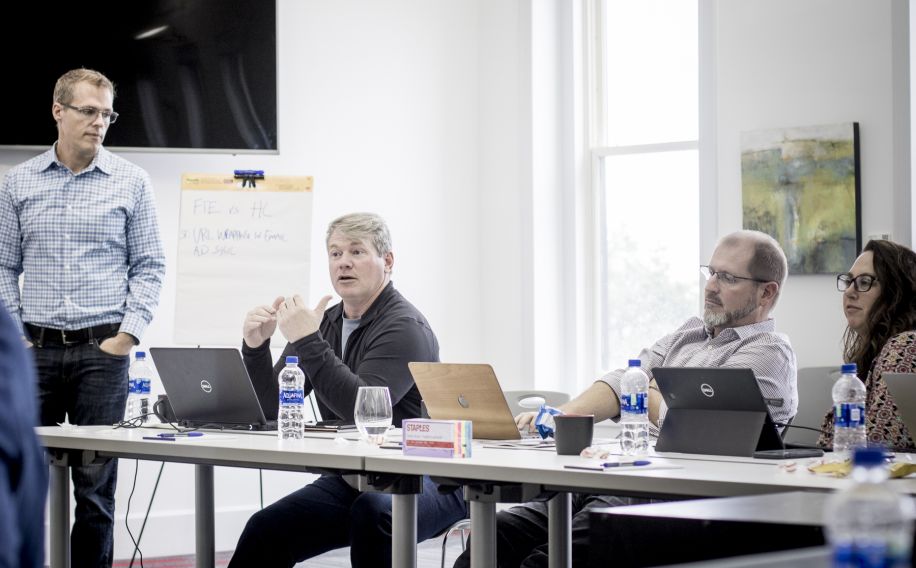 You've heard of Silicon Valley, but what about the up and coming Cyber Coast? The panhandle of Florida has started to become the place to be for cyber business and research. Already, Pensacola has become a huge part of that initiative with places like the University of West Florida Center for Cybersecurity, the military installations like NASP Corry Station and local startups like AppRiver, which has gained national respect in the field of cloud-based cybersecurity.
On Jan. 15, AppRiver was acquired by Zix, a Dallas-based company, for $275 million. Leadership at Zix has confirmed that they plan to continue to grow AppRiver to further their fight against cyber attacks that have increased throughout the nation in recent years.
"It's a never-ending, changing every single day, battle," Geoff Bibby, vice president of marketing and BDRs at Zix | AppRiver, said.
Billions of people have been harmed by cyber attacks. With successful cyber attacks on large-scale businesses like Target, Marirott International and Yahoo, along with hundreds of small to medium businesses and thousands of individuals affected every year, cybersecurity has become one of the most important fields in the industry. There is an urgent and apparent need for better technology and techniques to stop attacks before they start and to detect them if they are successful. With AppRiver, now part of Zix, specializing in cloud security and Zix in email security, the two companies are a natural fit.
The acquisition of AppRiver doubled Zix's employee base and quadrupled the customer base, according to Bibby. The almost overnight growth may be startling, but Zix CEO Dave Wagner sees the acquisition as an opportunity.
"Bringing AppRiver together with Zix has given us a wonderful opportunity to support cybersecurity growth in northwest Florida with the University of West Florida and through the CyberCoast initiatives," he said. "Both companies have a long, proud history of contributing time and resources to the communities where we operate. We expect to continue and expand those efforts now as a combined company."
The Zix acquisition of AppRiver is just one of a long line of company consolidations that have occurred particularly in the cyber field. The combined strength of the companies comes from the separate threat teams and a large partner base the companies had previously established. With more resources now available, Zix AppRiver have a larger foothold in the market, which allows for easier access to additional markets. Specifically, the offices and resources at AppRiver are leading the way into international markets.
"It gives us a lot more scale everywhere," Bibby said. "Not only a stronger footing as an organization in North America, but we're also now just getting ready to finalize our plans for what we are going to do for more Canadian growth as well as growth in Europe. And a lot of that is run out of here, in this office."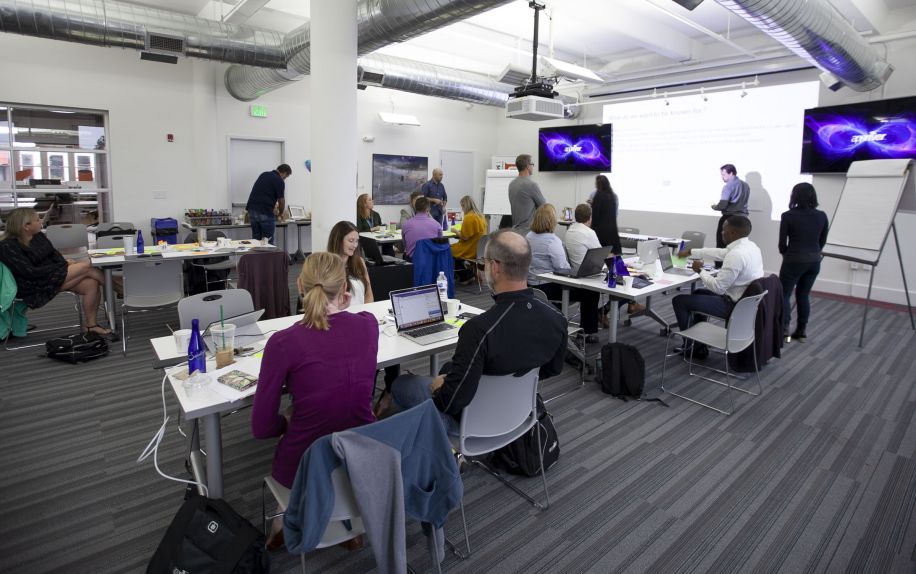 To get to these new markets, Bibby said they intend to increase staff and resources across the company, including offices at AppRiver, with the goal of adding "90 people to the company in the next 90 days."
As Zix continues to grow, Bibby has said that they intend to keep AppRiver in Pensacola to take advantage of the growing cyber community. As technology and cyber-based programs at UWF grow, including the inaugural class of the doctorate in robotics and intelligent systems and the opening of the Center for Cybersecurity, the community of young, skilled professionals available locally provide a huge asset to the company. Being able to tap into that potential, as well as attract professionals from other parts of the country who may love the beach and the easygoing nature of the city, will help the overall number and quality of employees the company can bring in.
Along with providing the professionals they are seeking to grow the company, Bibby said the community provides something you can't find everywhere: a sense of pride and care. AppRiver was, and still is, a Pensacola institution, and with that comes the sense of community that any native Pensacolian would recognize.
"The essence of AppRiver is something that people describe as phenomenal care," Bibby said. "It's overall just phenomenal. A huge part of what makes AppRiver phenomenal is this community. I think if you tried to replicate by moving it somewhere else it wouldn't feel as authentic. A huge part of what makes it phenomenal is just people. … There is a makeup of people that just want to go above and beyond in everything that they're asked to do," Bibby said.
Zix will remain the parent company as the companies complete the transition from the acquisition. Right now, the company is working to finish up a united look and feel to Zix and AppRiver, repainting the long-time home of AppRiver and replacing the sign with a logo that looks familiar, with a little something added. Eventually, AppRiver will be known as "AppRiver, a Zix company," however it's still AppRiver at its core. As the companies consolidate and increase their resources, Bibby made it clear they are looking forward to continuing and strengthening AppRiver.
"The AppRiver brand is a very respected brand that we have zero intention of ever having it go away," he said. "When you think about AppRiver and you talk about it, you never need to talk about it in the past tense. AppRiver is getting healthier by the day with more and more people and more and more resources."