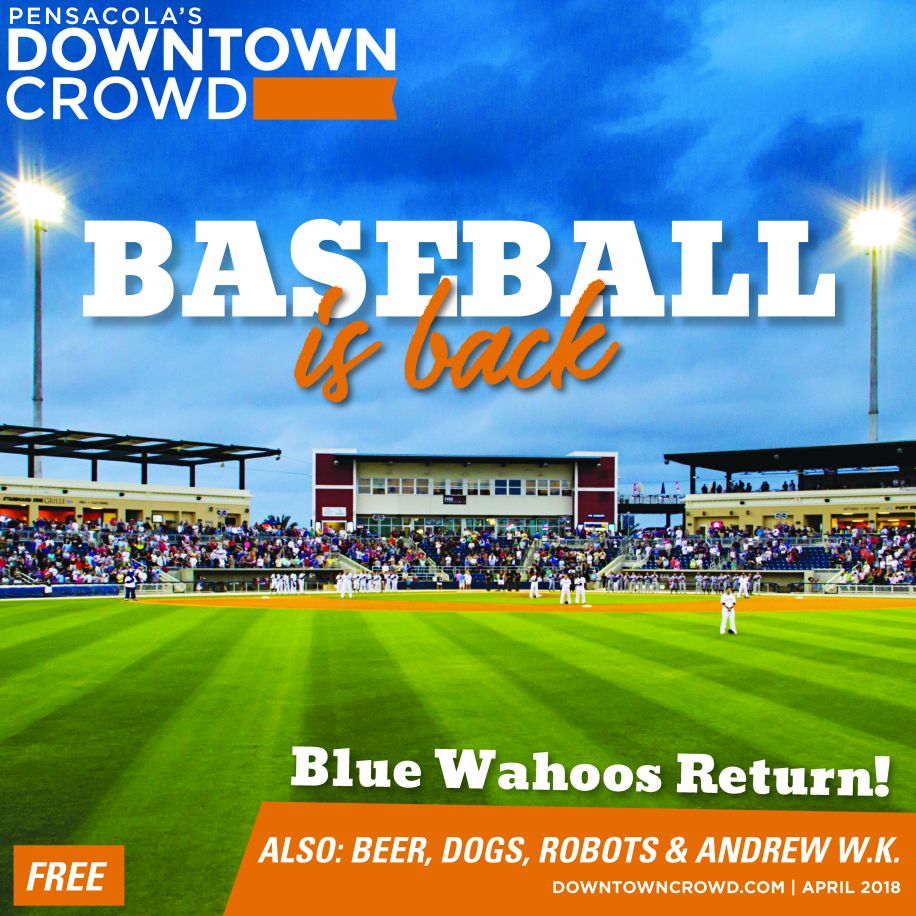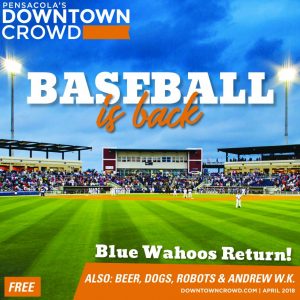 We had a healthy debate in the office this month over what we would put on the cover of this issue. The choice was between the cover you see, and one of party rocker Andrew W.K., whose insightful musings you'll find elsewhere in this issue.
Landing the interview with WK was a big get for us, and we had a compelling image of him for the cover. On the other hand, the Blue Wahoos are just about the biggest thing downtown this time of year, and they're coming back this month from last year's championship season.
A lot of questions go in to designing a cover. What are more people going to pick up? What's going to print better? What just looks best?
We decided on this month's cover because we figured more of our readers would recognize Blue Wahoos Stadium than they would WK, though his interview should not be missed. We also like to support local organizations whenever possible.
We're excited both about the Wahoo's return and WK's show at the Vinyl Music Hall this month. We've also chosen to feature two great events happening in the month of April.
The incredibly cool people at the Institute for Human and Machine Cognition will welcome the public into their robotics lab on April 13. This will be a great opportunity for parents to get their kid's interested in STEM topics, and for people of all ages to see some truly cutting edge technology.
Then, Paws on Palafox returns at the end of the month, benefitting the Pensacola Humane Society. Trust me, we had to resist the urge to fill the cover with cute pups.
Finally, I had the opportunity to meet a very interesting man named Jim Martin who brews his own beer. I had no idea home brewing could be so easy, and I'm very thankful to Jim for taking the time to have us out.
We hope you enjoy this issue, and will take the opportunity to attend some of events we've featured, and don't let anyone tell you nothing goes on in Pensacola.