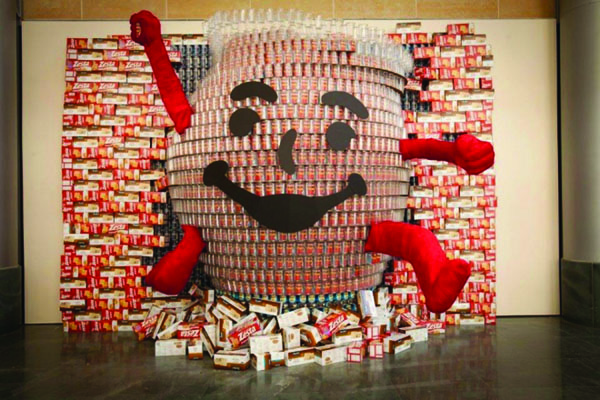 On Sept. 18, Artel will host a series of unique structures made entirely from cans and created by local teams. Canstruction is a unique worldwide charity, which hosts competitions, exhibitions and events showcasing colossal structures made entirely out of full cans of food. After the structures are built, the creations go on display to the public as a giant art exhibition. At the end of the event, all food is donated to local hunger relief organizations, and in Pensacola MANNA Food Bank will accept the cans.
In years past, only architectural firms could join the fun, but now anyone can try their hand at building fun structures. Each team has one American Institute of Architects member who acts as a mentor.
Since 1992, Canstruction has helped raise nearly 30 million pounds of food for charity. The events are held annually in more than 150 cities.
On the evening of Thursday, Sept. 17 teams will converge on Artel to build the novel exhibit using creativity and building skill. Stop by Artel Gallery to see this artistic display that will help feed the community.