By Hana Frenette
Ryan Cooey has always made things, whether it was simple drawings, napkin books, or paintings on found flea market art. He was never serious about the paintings or drawings he was making, but he continued to make them nonetheless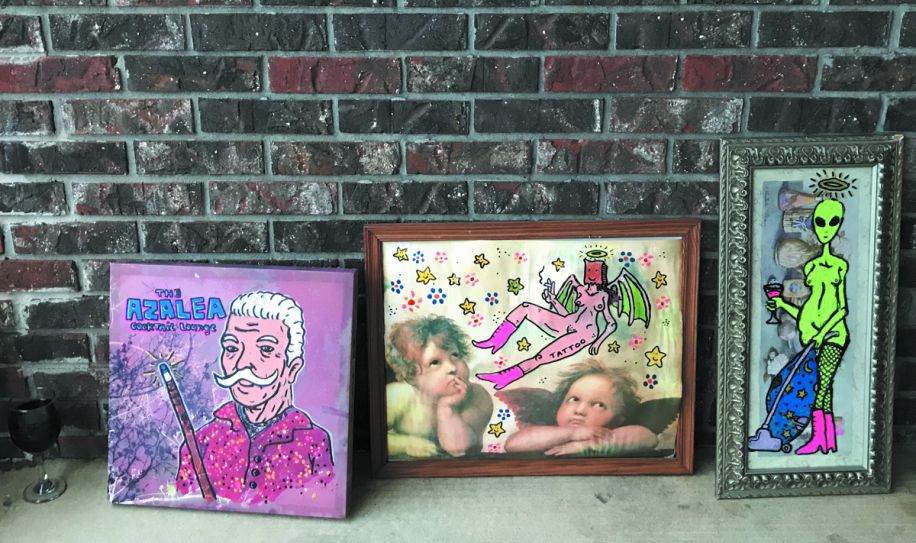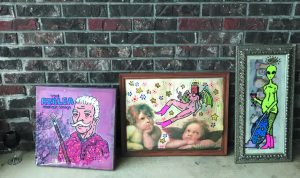 .
Most of his work features simple line drawings or caricatures, featuring bright colors, aliens, booze, women, tattoos, and references to local characters. The work is often tongue-in-cheek, humorously jovial and surreal. He also drills out of the back of etch-a-sketches (the popular children's toy) and then creates a semi-permanent drawing within the screen.
He was never serious about the paintings or drawings he was making, but he has continued to make them nonetheless.
"A couple of years ago I was living with some friends in San Diego and San Francisco—I was skateboarding a lot, and then I had a bunch of health problems come up," Cooey said.
Cooey tore his ACL and returned to Pensacola. He was unable to work for nine months after his surgery and was bed-ridden for much of the time. He needed to make some money, so he had an art show, which did very well and helped recoup some cash.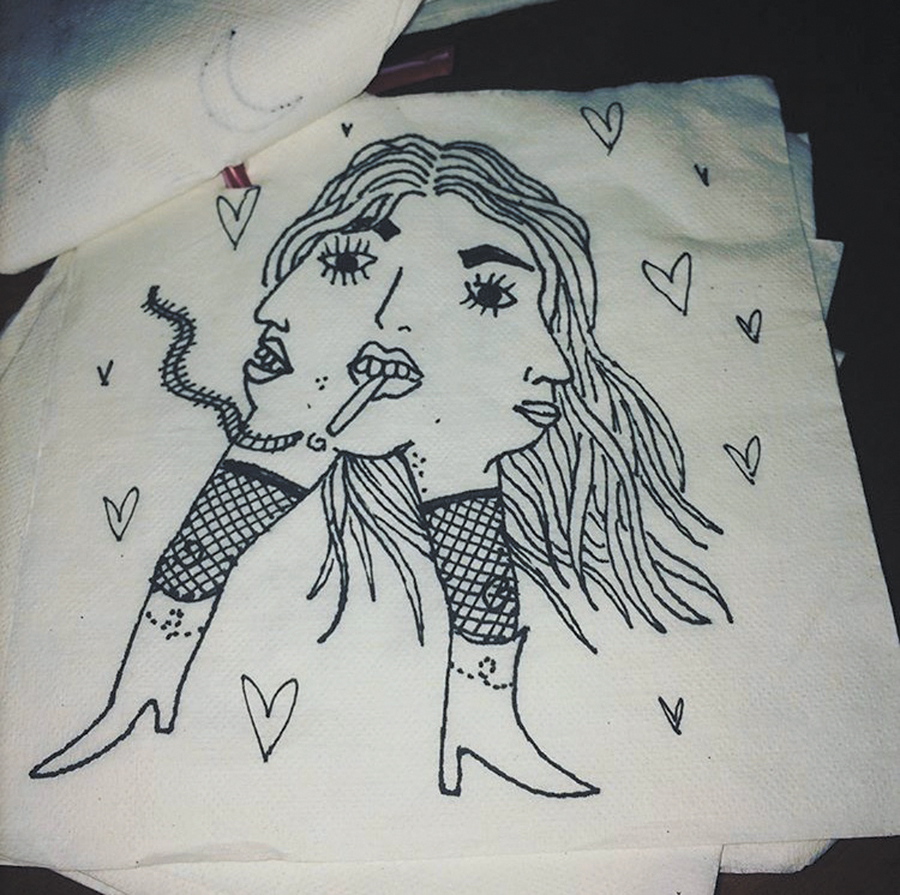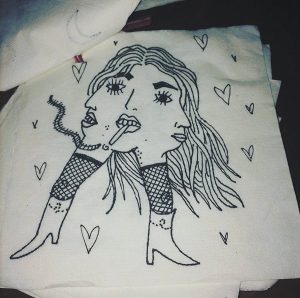 Lately he's been making frequent trips to one of his favorite spots—The Azalea—where he will piece together a miniature book made of napkin drawings held together by straws. He's currently on book #71. He's given all the books away to friends except a handful.
He notes that like the bar books, most of his work ends up with friends.
"If I ever did any bigger stuff, any paintings or whatnot, I usually give it away, unless I'm having an art show," he said.
A recent show Cooey held was a gorilla style art show inside the Azalea. The show wasn't publicized with special invites or an email blast, but was a word of mouth endeavor and lasted only an hour.
"I didn't tell the owners or anything and just came in and put my stuff everywhere," he said. "I even brought a little cheese plate."
Interested bar patrons, friends, and other artists quickly snapped up the 25 paintings and Cooey sold out before management had the chance to complain.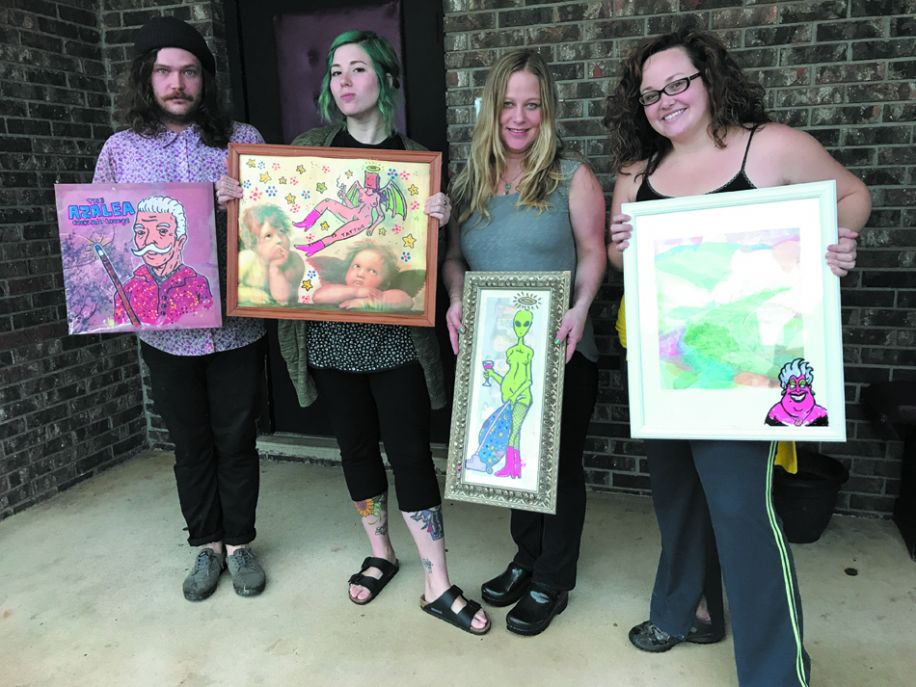 Cooey also hosted a show at chizuko, and several of his paintings still adorn the walls inside the Belmont-DeVilliers bar—gifts from him to the owners Daisy and Jess, who've been supportive of Cooey and his paintings.
Aside from shows, Cooey occasionally sells single paintings and drawings but is more concerned with making things rather than making a profit.
He currently works two to three days a week at the Elbow Room on Cervantes Street. He mentions how much he loves the staff and the owners, Fred and Lisa Touchette, and the fact that the workload provides ample time for painting, making bar books, and finding thrift store pieces to paint on.
Cooey's next show will take place at chizuko on July 22 and will include a lineup of local bands performing throughout the night. All of his paintings and drawings will be for sale at affordable prices. As usual, he only offers the original piece of work—no prints or remakes exist of any piece of his work.
Cooey's Next Art Show
WHERE: chizuko, 506 W. Belmont St.
WHEN: July 22
TIME: 9 pm