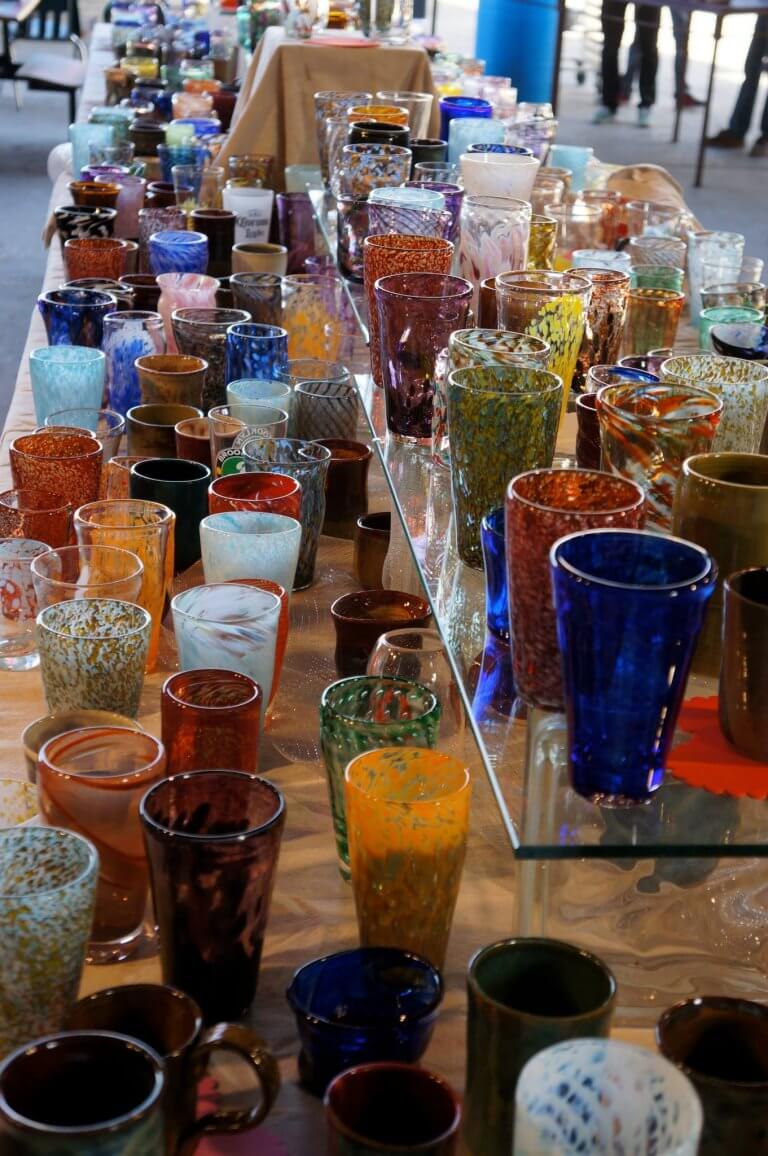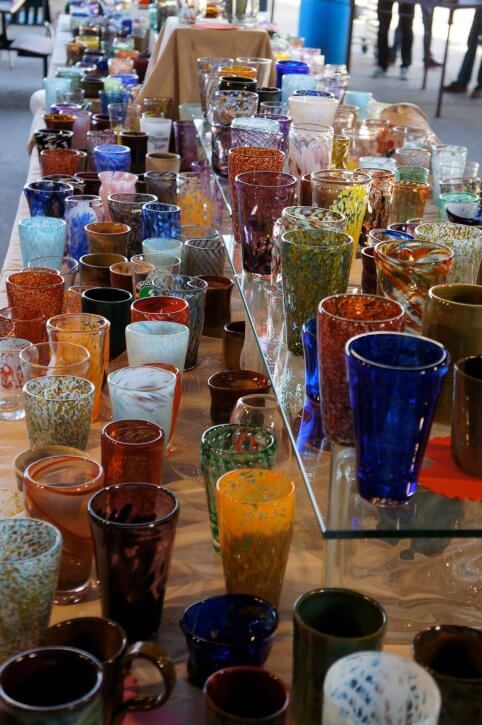 The First City Arts Center (FCAC) is pleased to announce that its popular Hot Glass Cold Brew event is officially "Back on Tap" for its first in-person event since COVID- 19. This year's event will kick off on May 6 at the First City Art Center located at 1060 N Guillemard Street in downtown Pensacola.
After altering last year's event to a virtual format as a result of COVID- 19, the FCAC is pleased to welcome back both members and non-members alike to celebrate the return of this annual community event. Hot Glass Cold Brew is one of FCAC's most unique signature fundraisers, where guests select their own hand-crafted glass or ceramic cup to be filled with a variety of craft beers and local brews offered throughout the evening. Upon entering the event, guests will have the opportunity to choose from more than 600 hand-crafted glass or ceramic cups to use throughout the evening for sampling the variety of tasty beers and brews.
"We are excited to welcome the community back to our campus after not having a large event aside from our Annual Glass and Ceramic Pumpkin Patch," FCAC Education and Outreach Director Lauren Moody said. "This event will look a lot like past Hot Glass Cold Brew events, bringing the community together for a fun evening of art demonstrations, music, craft brews, kid activities and an art market."
Just like many other organizations during the pandemic, the FCAC had to shift gears and start hosting virtual events, however it's hard to replicate something like the Hot Glass Cold Brew event. Moody said that the FCAC wants guests to be able to feel a sense of normalcy again for the return of this beloved annual event.
This year's event will feature live glass blowing demonstrations, music by local band Panzacola, fun activities for the kids and more. Other festivities will include a special arts market hosted by the FCAC Ceramics Guild, which will showcase the works of more than 15 local artists. There will also be a kids tent featuring creative activities to keep them entertained, as well as information on FCAC's scholarship program and upcoming summer camp.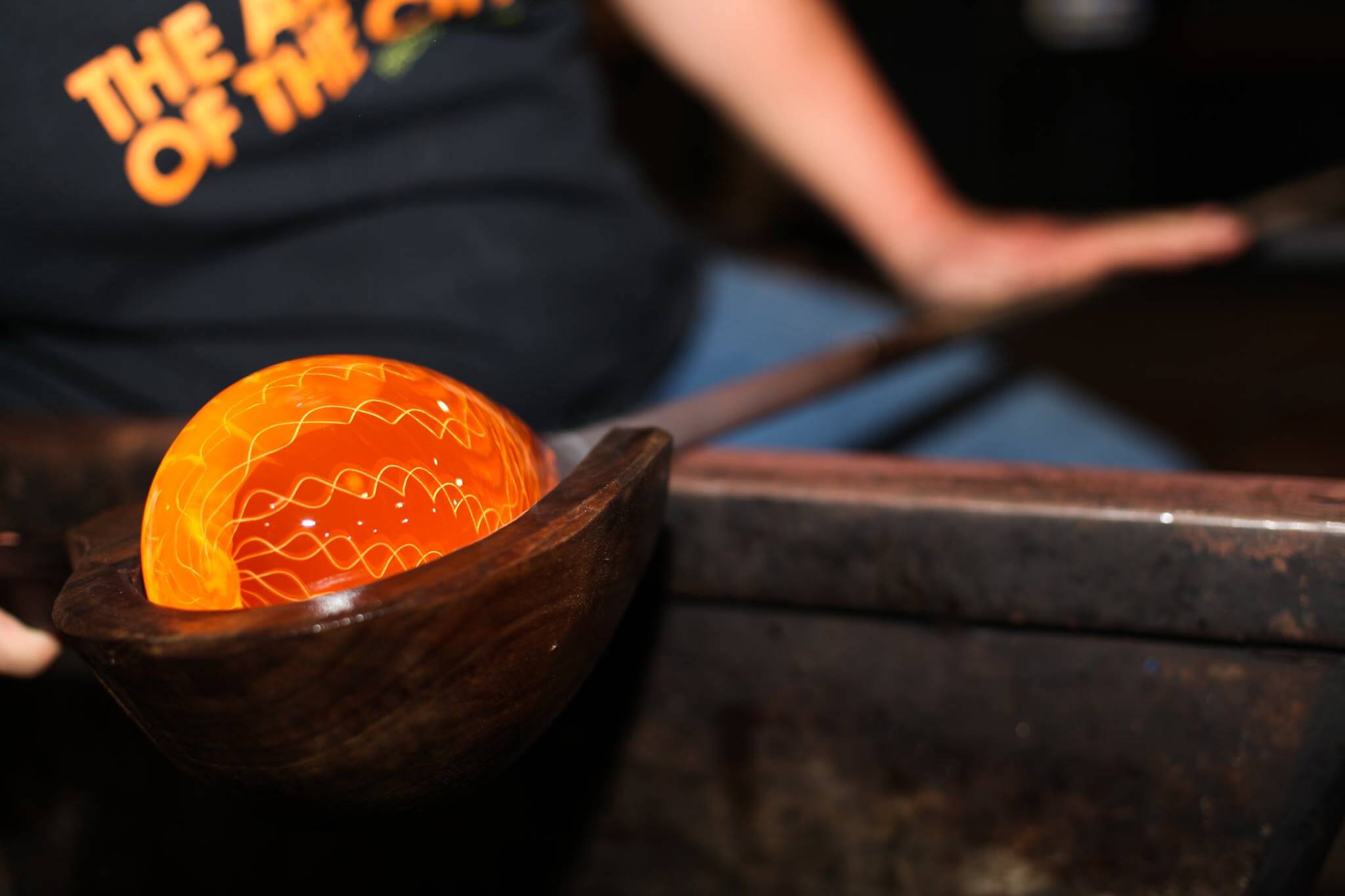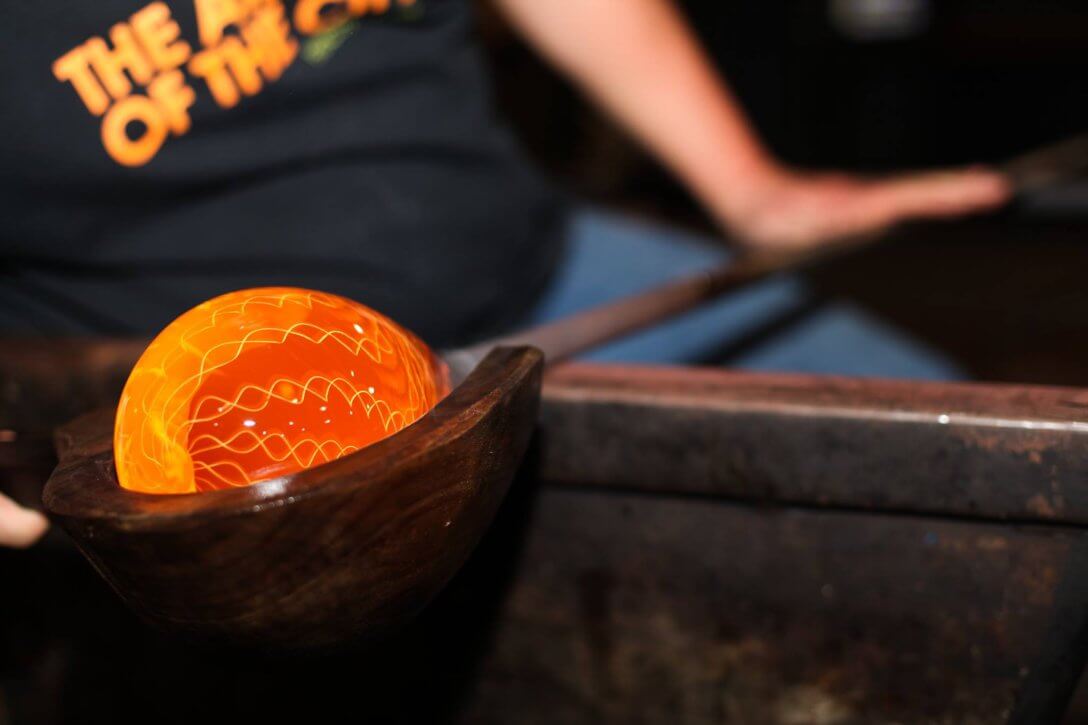 "We are absolutely 'Back on Tap' and looking forward to seeing old friends and making new ones. Each HGCB builds on the last experience. In the glass studio, guests will have a chance to see artists stretch large rods of glass to more than 25-feet in length as part of one of the featured demonstrations that will be taking place throughout the evening," Moody explained. "The ceramic studio will also feature FCAC instructors on the wheel, sculpting."
"Clearly the community loves Hot Glass Cold Brew," FCAC Executive Director, Bart Hudson said. "We are grateful for the support of the virtual events, but there is nothing like being on campus for this event. We are absolutely 'Back on Tap' and looking forward to seeing old friends and making new ones. Each HGCB builds on the last experience."
FCAC members will get first dibs with early entry at 5 pm for $25 per ticket. Non-members have the option to purchase tickets in-advance or in-person at the event. Guests who prepay may enter the event shortly after at 5:30 pm, while tickets at the gate go on sale at 6 pm. Non-member tickets are $35 and include one glass or ceramic cup and two complimentary beer fills at the event. Children under the age of 12 will be admitted for free with a paying adult.
Get "Back on Tap" for the return of this beloved, annual community event on May 6 at FCAC in downtown Pensacola. For tickets and complete event details, visit firstcityart.org.