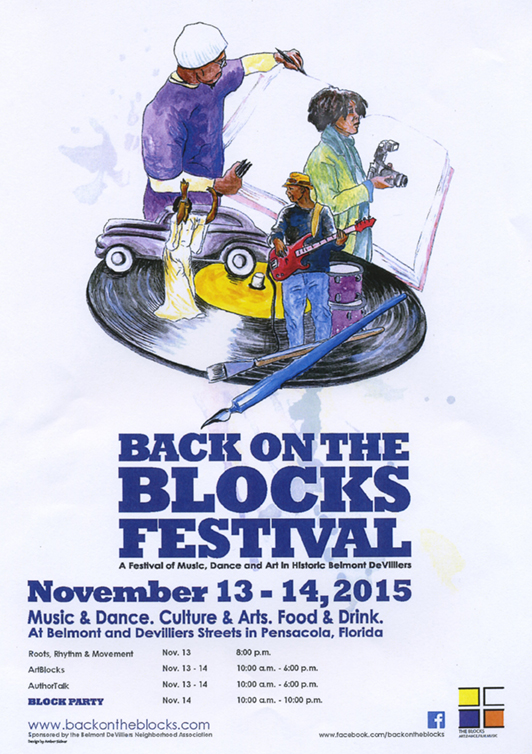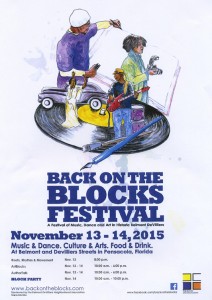 "The Blocks" has been a term of endearment referring to the Historic Belmont-DeVilliers neighborhood in Downtown Pensacola, a culturally rich community that became the predominate area for African Americans to live, work, shop, eat, party, play and heal.
At the turn of the 20th century, the neighborhood morphed into a music and entertainment mecca where African American musicians, actors and entertainers could perform and earn money while honing their craft.
Today Back on the Blocks Festival is bringing music, dance and art to the streets of Belmont and DeVilliers with over 48 hours of culture, food and spirits for the weekend of Nov. 13-14.
Enjoy stunning murals, outdoor paintings and an indoor exhibition that capture the essence of the African American experience at ArtBlocks, or meet authors and poets at the AuthorTalk in the Gathering Awareness & Book Center on Nov. 13-14 from 10 am to 6 pm. Get moving to the beat of rhythm and blues, jazz and funk, neo-soul and other live music paired with spectacular food and drinks at the BlockParty from 10 am to 10 pm on Nov. 14. You can catch a live theatrical and musical retrospective of African American ballroom dance parties on the stage of the DeVilliers Heritage Museum for Roots, Rhythm & Movement at 8 pm on Nov. 13.
There's even a Children's Area for the kiddos, so feel free to bring the whole family.
Check out the
Back on the Blocks
website, for more information on the event or access to your own festival map.