By Hana Frenette—
A mile north of downtown on Palafox Street is a large, white, unassuming warehouse. No sign hangs out front, yet cars are in and out of the lot regularly, with people coming and going through the large warehouse doors. The space is known as Bare Hand Collective and serves as the newest artist collective and studio space in Pensacola. The space has been open less than a year and is already home to some of Pensacola's favorite creators. The cofounders of the space, Caitlyn Cooney and Jeff Bere, have big plans for utilizing the space to foster a community of creativity, entrepreneurial thinking, relationships, collaborations, and educational opportunities. Caitlyn Cooney spoke with Pensacola Magazine about this growing venture and the new path Bare Hand hopes to forge for the community.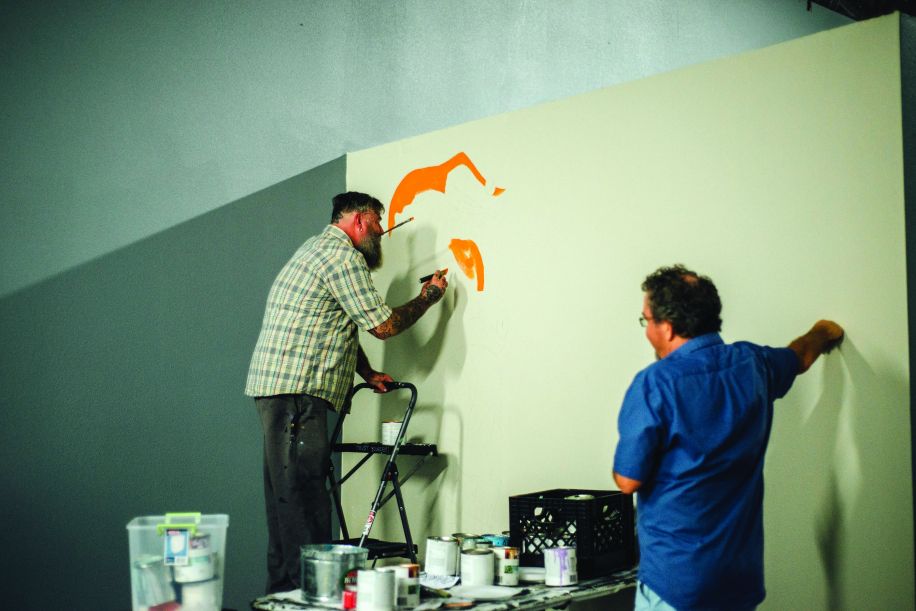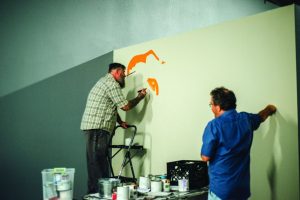 Tell me about when and how Bare Hand Collective began? Who founded it, where it's located, when it's first event or opening was etc. 
CC: On a conceptual level, Bare Hand started around June of 2017. Jeff Bere and I had been talking about both needing a space to work out of, and it initially grew from that need on both our ends to incorporating a fully functional co-working space and creative destination for Pensacola. Jeff owns it and I manage it, so I guess you could say he's really the founder but I've been there collaboratively every step of the way. It's located at 2370 North Palafox in the Longhollow neighborhood. Our grand opening was August 25th, and from that day forward it's been nonstop.
What was the motivation/inspiration for starting new venture?
CC: Jeff and I commiserated over the shared need for a professional studio and workshop space for our businesses. After he and I had agreed to go in on a space together, I asked if he was interested in education, if we could hold classes together, etc. Once word got out in our friend group that this was happening, several other creatives (our core artists) asked if there was room for them, so the concept grew to include a fine art component, a co-working office area, and continues to expand every day. Our members can all relate on the notion that working alone isn't nearly as fun or inspiring or productive has having artists around you that you respect, so that was a need we all shared.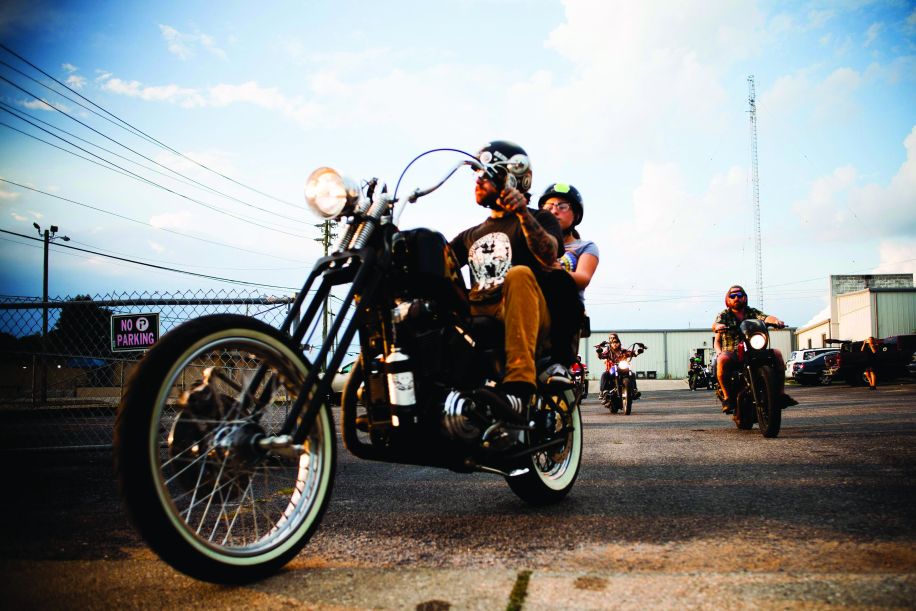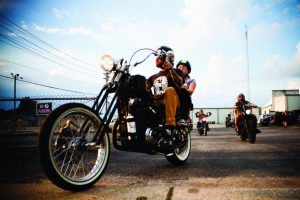 Tell me a little bit about you and Jeff—what your backgrounds are, your passions, your vision for the space etc. 
CC: My background in printmaking started in high school where I studied under an amazing print teacher – I went to a performing arts school in Jacksonville. In college, I continued my education in printmaking and added an art history degree, which is where I really got into the nitty gritty of the history of letterpress. Once I graduated I went on to work with Hatch Show Print in Nashville, the oldest letterpress in the country, and they inspired me to start my own thing in Pensacola. I'm most passionate about the educational facet of Bare Hand because I feel that without a mentor like the one I had, letterpress would have faded into history by now. I want to keep the idea and practice of fine craftsmanship in the forefront of our community, and an opportunity to educate and inspire people is what I look forward to the most.
Jeff has been in creative fields since he was 16 – music, art, wood, anything you can think of, along with the rest of his friends. He looked at Bare Hand as an opportunity to foster that creativity he saw among his own community and wanted to give everything he had to see it thrive. As he and I sat down and considered the collective as an idea and started putting down the key roots of how this would work, we agreed that our main goal above all else was to facilitate our artists visions, creativity, and make their voices heard. Jeff's passion is really to see everyone we know be the best they can be and see Bare Hand be the place they grow and become better. He wants everyone to be successful whether they're affiliated with us or not, because if others are successful then we are as well. We want to see the artists and makers of our community really grow and become a unity that supports and inspires one another, and that's why we do what we do.
How big is the warehouse and how many spaces are available for artists? Will more spaces be made available at a later time?
CC: At this moment, we are occupying the front most portion of the property, which is around 10,000 square feet total. Jeff's woodshop occupies around 7,000 sqft., while the artist studios occupy the remainder. There are 6 private studios at around 100 sqft. each, a 200 sqft. "flex art" space for artists to work on large pieces or to allow transitional artists to have a home base for days or weeks at a time. It also includes the Charlotte Mason Letterpress studio, the Workweek Silkscreen Studio, and a practice space for Faux/Fox, a local band. Our mission is to eventually acquire the entire property, which is around 50,000 sqft. total, which would allow us to expand our programming, businesses, memberships, etc.
What is your mission/vision for the space? What would you like to see it grow into?
CC: Ultimately, we want this to be a destination where people can patronize local small businesses and become more involved with the Makers community of Pensacola. We are currently taking the first steps to become a non-profit organization, which would allow us to expand our educational programming and community development. I want this to be a place that people come because they love the collection of businesses we house, surely, but also because they know by supporting us, they're supporting the growth of Pensacola.
Tell me about how the artist memberships works.
CC: Thus far we have our core artist members who all rent space from us. They're here daily and work on projects together in a less formal or directed way. In 2018 we are expanding that to include other satellite businesses who may not need or want to rent space within the Bare Hand warehouse. They would enjoy the same benefits of an artist network to collaborate with, discounted event entry or featured spots at Bare Hand events to sell or showcase their works, discounted services between one another such as marketing and handmade goods, be included in educational programming as attendees or instructors if desired, be eligible for non-profit funds for projects, etc.
What are your upcoming plans for the space in 2018? Events? Educational opportunities? Maker's Market?
CC: All of the above! We have several events and gallery showings we're planning right now for early 2018. We're also expanding our memberships to include families or individuals that want to be a part of our programming and support our makers. We've also been speaking with members of the community that want to start a distillery, a brewery, a motorcycle/bicycle shop, expanding to include a music component, and more. Maker fairs are definitely on the agenda, as well as structured classes within the letterpress and art studios. We've been working on a lot behind the scenes and 2018 is going to be a blast.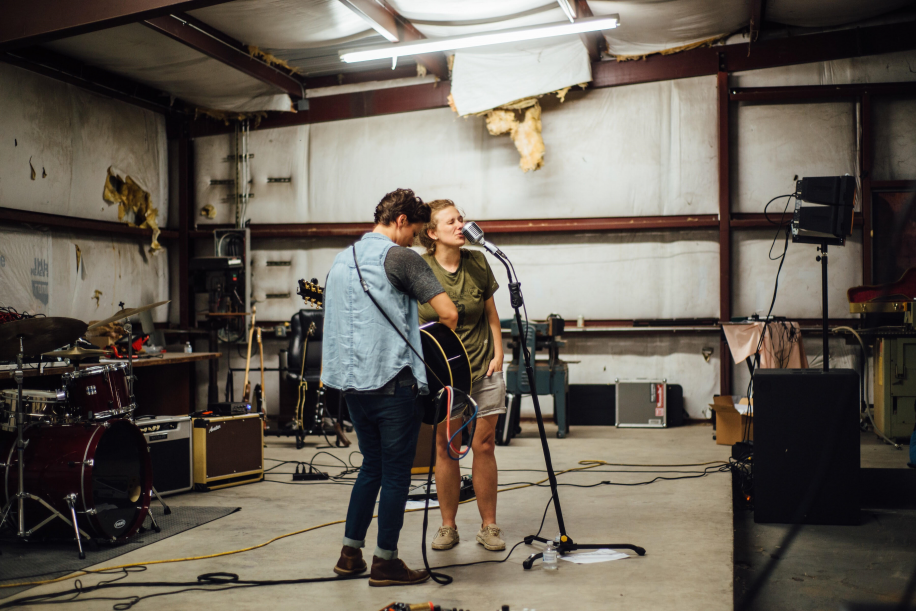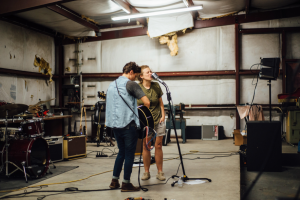 The space hasn't been open long and already seems to have a lot of support from the local art community—what is it about this space that you think appeals to so many artists and community members? Why did Pensacola need this space?
CC: We have the perfect mix of artists right now who are inclusive and talented, and even their increase in production and exposure seems to have enticed quite a few people. I think we market this more as a family you can become a part of, we all want the other members to succeed, to be part of that success, and support them professionally and personally in every way we can. Also to become involved with something early takes guts, which I respect our initial members for taking the leap with us, but it also takes time and effort and ideas, so for them, it's not just about having a cool studio with cool people, it's also about being a part of something bigger for Pensacola. We aim to be a community hub for creatives, and there's a ton of talent in Pensacola that hasn't discovered one another. That's where I see us being the catalyst for those introductions, interactions, and inspiring connections.