By Tanner Yea
October is a time for horror movies and crisp air, but is also the celebration of our favorite furry companions—our pets! Whether they meow or bark, now is the perfect time to take them into the cool weather to help support those pets that may not have homes, as a part of Pensacola Humane Society's annual fundraiser, Barktoberfest.
Held on October 28 at Seville Square, the 17th Annual Barktoberfest Celebration is held by the Pensacola Humane Society as their largest fundraising event of the year. Jeff Keener, the director of development for the Humane Society, said the event has been growing consistently over the last four to five years.
"Usually the summer is a difficult time for animals to attend due to the heat. But October is the perfect time because it cools down and the animals can participate," said Keener. "And it's just a happy time of the year."
The Pensacola Human Society was first incorporated in 1943 as an organization that rounded up stray pets and investigated animal cruelty cases. As time went on, they became a no-kill facility that offered food, shelter, medical care and affection to lost, misplaced and stray dogs or cats.
Currently, the Human Society has two primary activities: supporting the shelter to help find second chance opportunities for dogs and cats, and operating their low-cost spay and neuter clinic. Keener said that in the last year, the Pensacola Humane Society has founds homes for 1,062 dogs and cats and has performed over 6,000 spay and neuter surgeries, many for low income residents of Escambia County.
"The event supports the Humane Society, but it also supports many of the other shelters and rescues in the region," said Keener. "They are encouraged to participate, which they can do for free. It's a great time for all these organizations to fundraise, promote adoptions and recruit volunteers."
Barktoberfest is set to be an all day affair and feature lots of activities for pets and their owners. This includes costume contests, pet-owner lookalike contests, agility and trick demonstrations, and food and drink for both owners and animals. Keener says they expect about 9,000 to 10,000 visitors to take part in the activities throughout the day.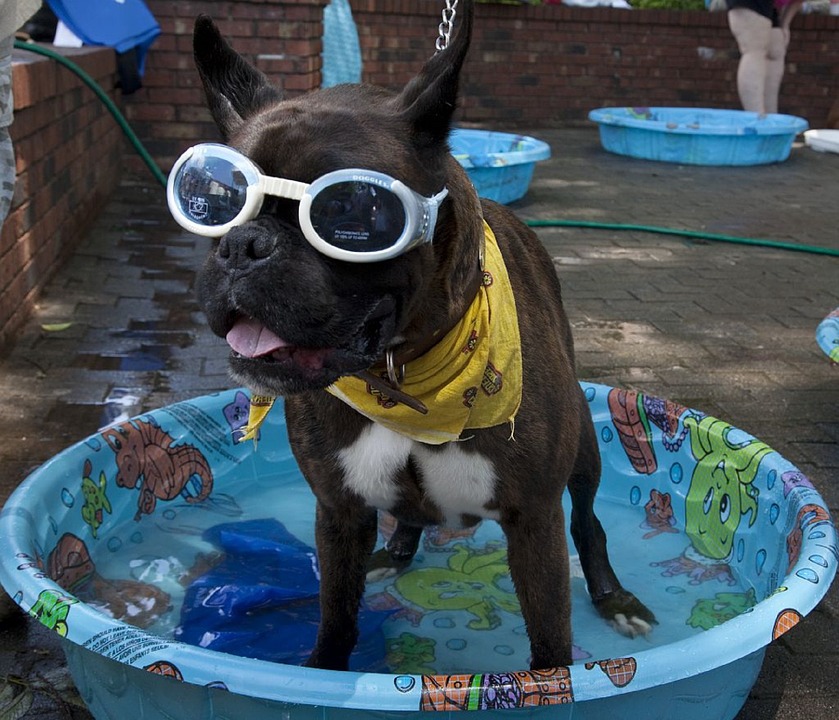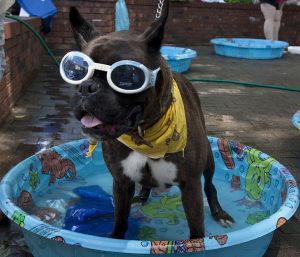 One contest leading up to Barktober Fest is the Most Adorable Pet Contest. People can submit pictures of their dog or cat via the Pensacola Humane Society website to hopefully be called the most adorable pet in the Pensacola area, with the contest running up to October 27. The top dog and cat will receive free food for a year courtesy of Woerner's Landscape and Pet Supply, and will also be featured in advertising for the Human Society's 75th Anniversary in 2018. The top six dogs and cats will also receive prizes, and the first 75 dogs and cats submitted will get displayed on the Lamar Outdoor Advertising Billboard.
Keener says though this is only his second year hosting Barktoberfest, he has seen the appeal grow. "I spoke to people who came west of Mobile, one who came from Atlanta, some from North and South Carolina. We think of it as a local event, but it has a regional appeal."
The American Society for the Prevention of Cruelty to Animals, or ASPCA, estimates that every year, roughly five to seven million animals enter shelters, and though Pensacola Humane Society is a no-kill shelter, roughly 3.7 million of those shelter animals are euthanized. The funds raised by Barktoberfest not only ensure our local shelter animals are happy and healthy, but that they can find a permanent home and help to prevent euthanization.
Barktoberfest has a fundraising goal of $60,000, and a single dollar can feed three cats or two dogs for a day. There is still plenty of time to donate and also time to celebrate the fall season with the pets we love so much.
The 17th Annual Barktoberfest Celebration is on October 28 from 9 am to 4 pm at Seville Square. To register for the event, donate, apply to be a vendor or sponsor, or to submit a pet to the Most Adorable Pet Contest, visit pensacolahumane.org.