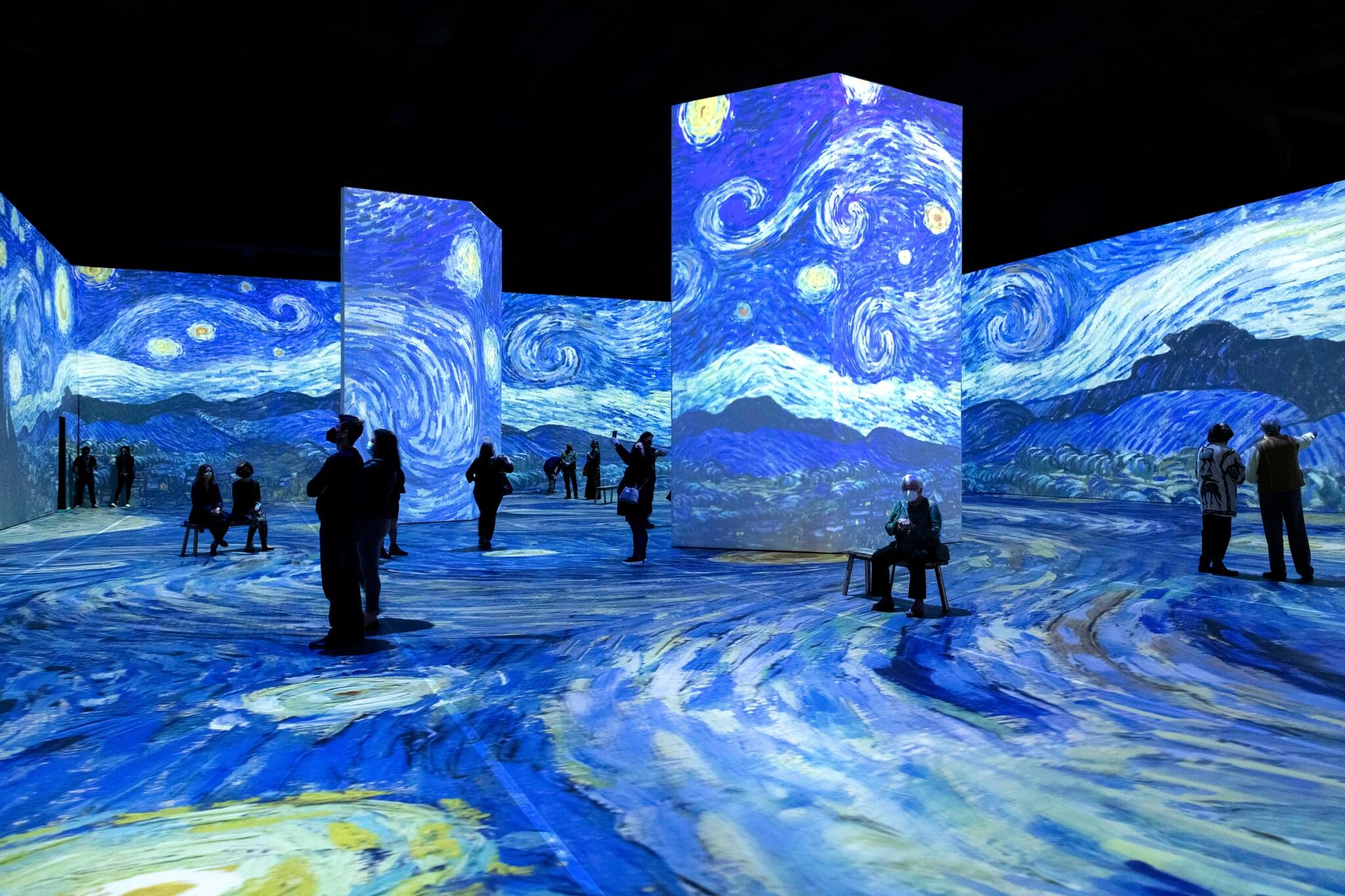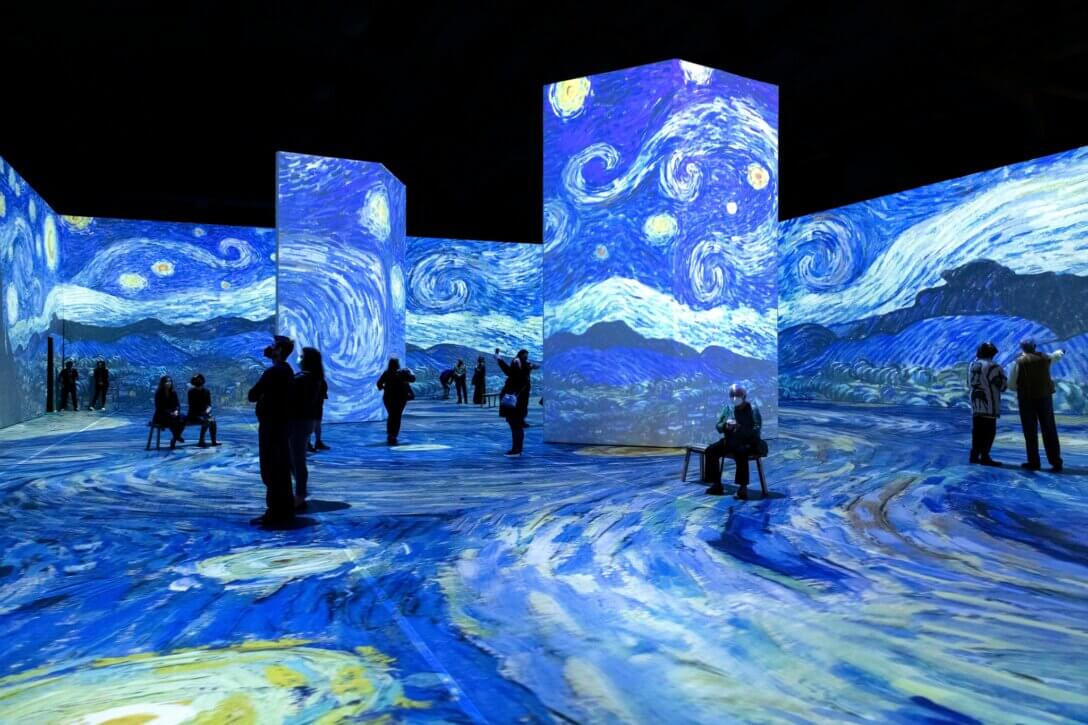 The highly anticipated touring exhibition, Beyond Van Gogh: The Immersive Experience, will be making its debut in Pensacola this month. Beyond Van Gogh is a unique art exhibition that allows viewers to insert themselves into Van Gogh's artwork.
This three-dimensional virtual show is the country's largest immersive experience, occupying more than 30,000 square feet of space. Beyond Van Gogh travels across the United States to display Van Gogh's remarkable works in new and spectacular ways. Inside the exhibition, guests will find massive images of Van Gogh's work swirling on the walls, creating a transporting narrative experience.
Exhibition guests will begin their journey in the Education Room, where they will learn historical and biographical information about Van Gogh and his works. Next, guests will move into the immersive portion of the exhibit, where they will have the opportunity to view more than 300 pieces of his Post-Impressionist work. Guests can expect to see the familiar favorites of Van Gogh, like The Starry Night and Terrace of a Café at Night, as well as Sunflowers.
Not only is Beyond Van Gogh a thrilling visual experience, but sound is a pivotal part of the experience as well. The art is accompanied by music from different genres, styles and time periods, proving that Van Gogh's art can coexist with music from any time period. The music adds an additional layer to the immersive exhibition.
Beyond Van Gogh combines the timeless artwork of the well-known artist with the extraordinary feats of modern technology. Art historian and consultant to the creative team behind the immersive experience, Fanny Curtat, breaks down the exhibition: "This experience is about blending cutting-edge technology with Van Gogh's body of work so that the audience can literally set foot into the paintings themselves, be part of them and experience them in a whole new way."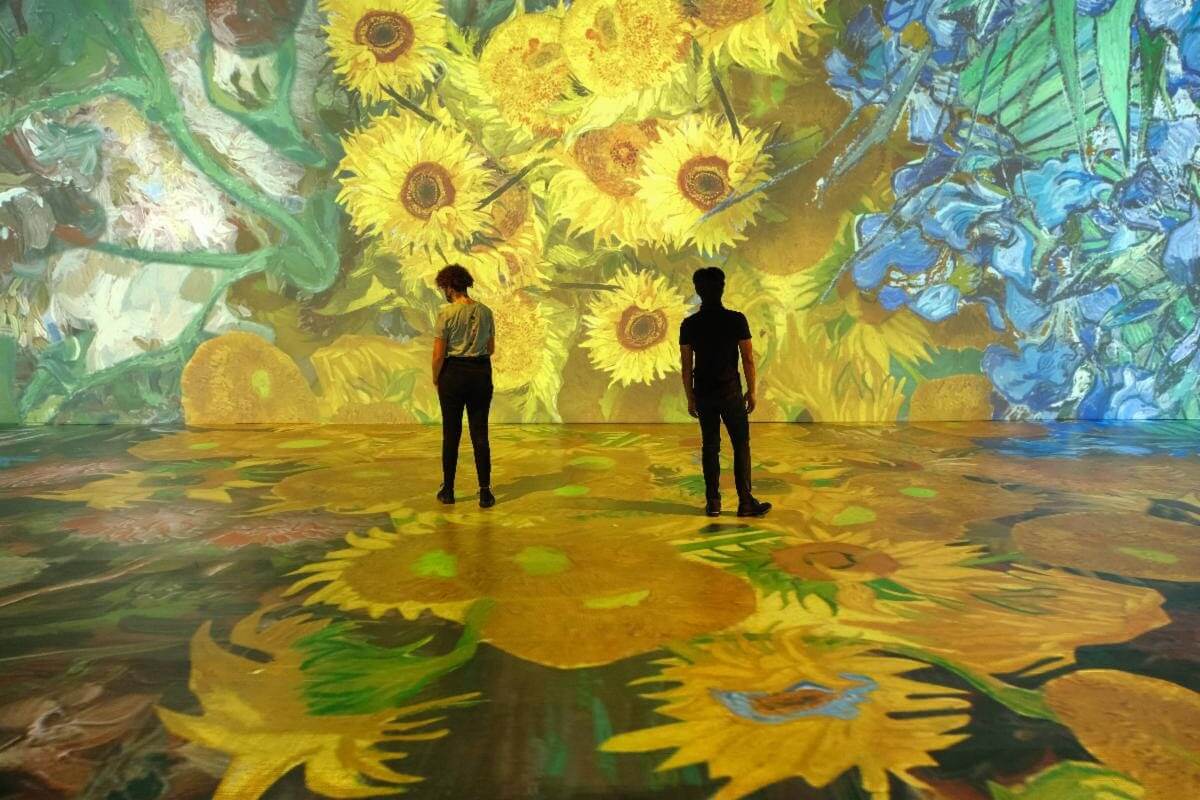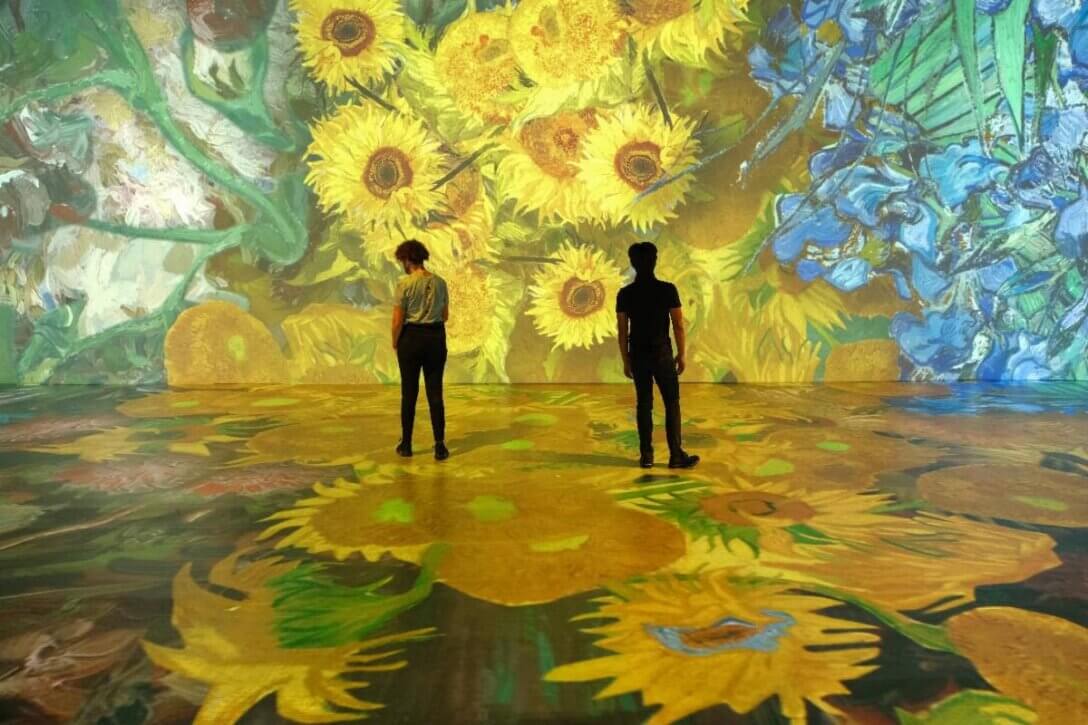 Even if you have seen Van Gogh's artwork before, you will still want to experience the immersive exhibition. Beyond Van Gogh is different from viewing Van Gogh's paintings at a fine arts museum because instead of viewing the art from an outside perspective, guests are invited to step into the frame and take in the art with not just their eyes but their other senses as well. The scale of the experience is so large it changes the perspectives, as if the viewer is participating in the scenes rather than just spectating.
"Nothing will ever replace the magic of an original Van Gogh hanging on a museum wall, there's an aura to it that's just unmistakable," Curtat said. "But there's something so phenomenal about being able to walk into one! The scale of the project alone makes it a very different experience, it changes not only the point of view, but it also allows the audience to see the details of the brushstrokes, the way he puts colors side by side without truly blending them, etc. You also take it in with your whole body: you can follow the light and the brushstrokes. Children get to run around, dance and twirl as they wish! The whole thing feels alive and dynamic."
Even if you're extremely familiar with Van Gogh's art, you are guaranteed to take away something new from the immersive experience. Not only will guests get a fresh perspective on Van Gogh's work, but the experience offers a peek into another side of Van Gogh himself. There are many things to anticipate with Beyond Van Gogh, and Curtat explains that she is most looking forward to the guests getting to see another side of the famous artist that is not often discussed.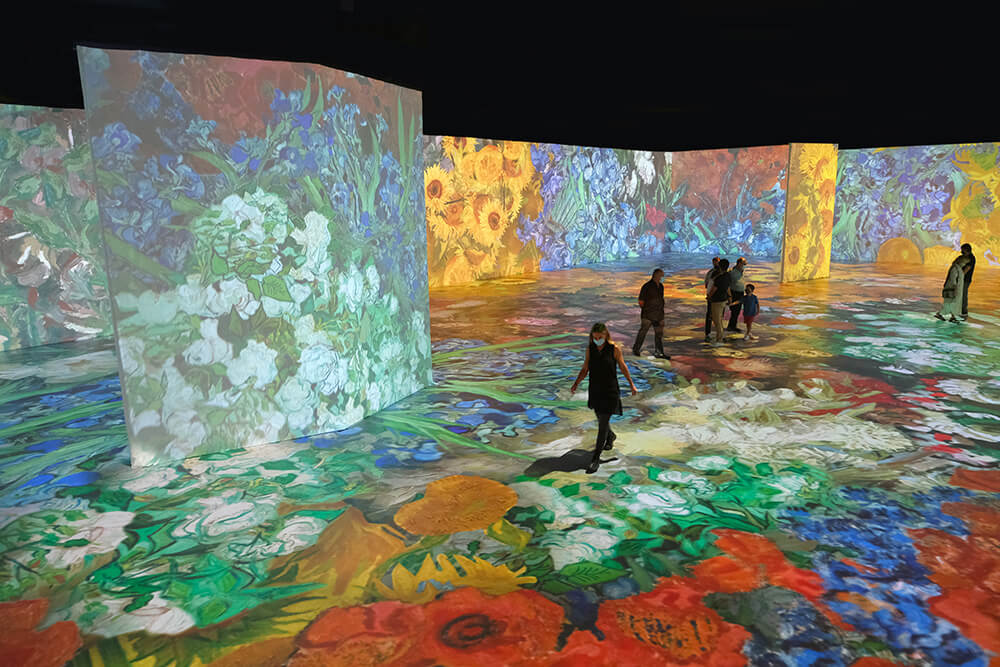 "I'm excited for people to see that there is much more to Van Gogh than the ear-cutting incident," she explained. "He tends to be remembered for the darkness in his life but you don't see this darkness when you look at his work: it's rather about finding ways out of it. It's about light, the power of color, the healing quality of nature, the therapeutic power of art, etc., and I'm excited for people to experience that."
Beyond Van Gogh: The Immersive Experience was produced by Paquin Entertainment Group from Winnipeg, and created by Normal Studio based in Montreal, and it is sure to be an experience that you won't forget.
"The response to this experience has been amazing and reactions to it have been incredibly varied," Curtat said. "I've seen people cry while others smile the whole time, some people prefer to sit and take it all in while others move, dance and twirl. As a whole, it's been phenomenal."
The immersive experience is family-friendly, and everyone is encouraged to go. "This show is truly for everyone: whether you know a lot about Van Gogh or a little," Curtat explained. "If you're already familiar with his work, then it's great. It's about the fantasy of being inside the work you know and love. If you don't know anything about him, it's such a great instruction and a fantastic way of discovering his work."
There will be a large gift shop on site for guests wanting to bring a piece of the experience back home with them. The exhibition will be available for viewing August 5 through September 9 at the Pensacola Interstate Fairgrounds inside building 6. Tickets for this immersive art experience are now on sale starting at $28.99 and can be purchased online at vangoghpensacola.com.
Beyond Van Gogh: The Immersive Experience has sold almost five million tickets globally. For tickets and complete exhibit details, visit vangoghpensacola.com.