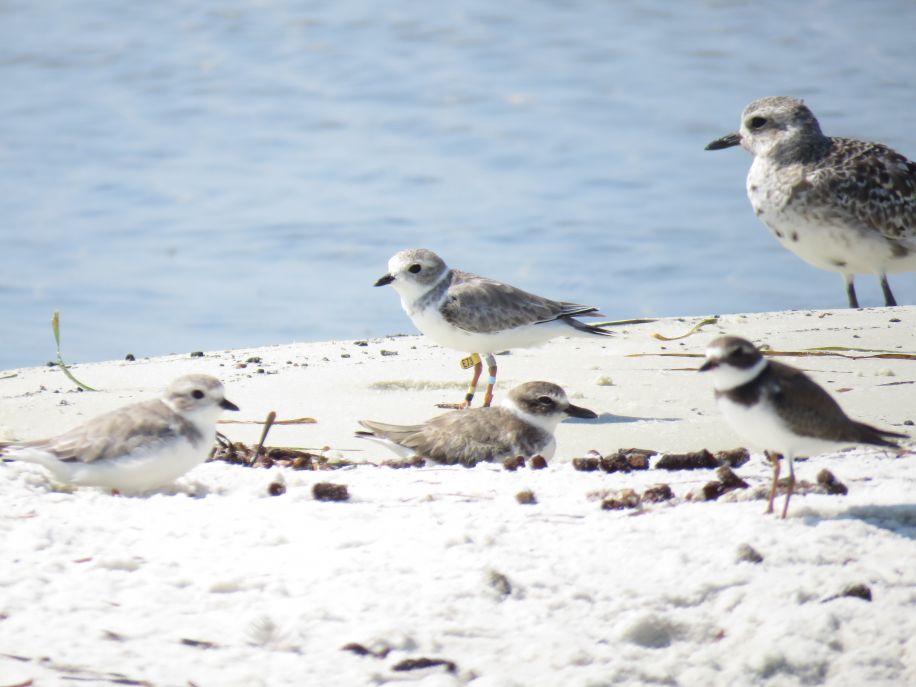 By: Dakota Parks 
The love for nature runs deep in all wildlife and environment conservationists. For Rebekah Snyder, that love for nature began in her childhood. Growing up in the Tampa Bay Area in Central Florida and later the Poconos Region in Pennsylvania, Snyder would rush through homework to get more time outside. In college, she studied biology at East Stroudsburg University while working as a field technician at Pocono Avian Research Center. From there, she worked as a seasonal coastal bird technician at Audubon Louisiana, where she fell in love with the birds she continues to work with and advocate for today: Least Terns.  
As the Panhandle Rooftop Nesting Biologist with Audubon Florida, Snyder oversees rooftops in the five-county Northwest Florida region with around 40 suitable nesting roofs. Suitability means that they are flat, gravel rooftops that have been nested on in the past by seabirds or shorebirds on the focal species list. In Florida there are six focal species that nest on gravel rooftops: Least Terns, Black Skimmers, Gull-billed Terns, Killdeer, American Oystercatchers and Roseate Terns.  
"Least Terns are the most common, and they are state-threatened birds in Florida. They're only here specifically to breed and raise their young and then migrate back home to the Caribbean and South America," Snyder explained. "They are ground nesters, so they make a scrape in the sand or gravel substrate to lay their eggs unlike birds that build their own nests. These birds are nesting on roofs because of increase pressure on their natural habitat."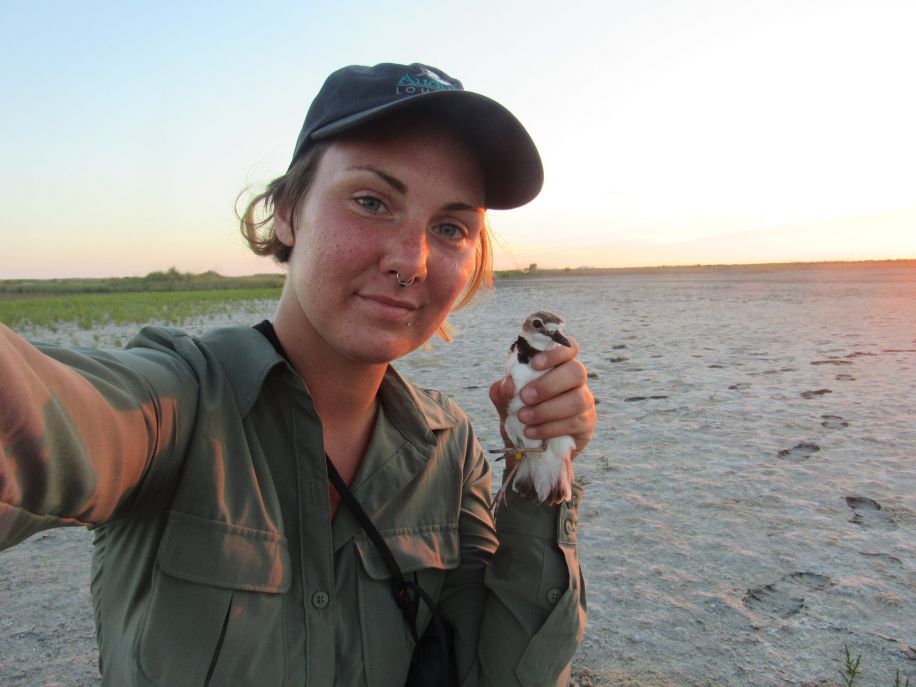 As Snyder explained, over 50 percent of Florida's state population of Least Terns are nesting on gravel rooftops because of negative human interaction and habitat loss. They began nesting on these roofs as far back as 1950. Beach front property development, disturbances from beachgoers, increased predators like dogs and cats and rising sea levels are all issues affecting beach nesting birds.  
"Protecting these birds is important to maintaining biodiversity. But, something most people don't realize is that coastal birds serve as habitat indicators too," Snyder said. "When we have birds nesting in a location, you can use them as an analysis of the habitat around them. What type of food are they eating and is it readily available? Or, if you're losing birds, that can be an indication of erosion and the loss of landscape. When we examine our coastlines, it becomes a bigger issue than solely protecting our birds. Losing our beaches to erosion means losing businesses and homes and losing the land that protects us from hurricanes."  
Although these beach nesting birds have found gravel rooftops to breed and nest, the rooftops also pose another problem. Gravel roof tops first grew to popularity in the 1950s to 1960s and now, they are becoming obsolete and replaced with new roofs. Bird conservationists are constantly thinking of new ideas and methods to combat habitat loss and diminishing gravel rooftops. On one of Synder's monitored rooftops in Panama City Beach, Audubon Florida has installed rooftop nesting boxes, which are square enclosed boxes filled with gravel substrate. They are actively monitoring this location to determine the effectiveness of the nesting boxes.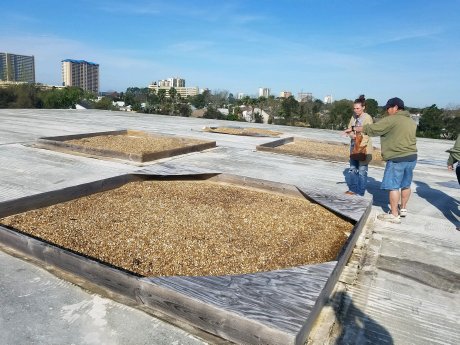 In addition to gravel roofs being replaced, baby chicks that are used to growing up on the ground also pose a risk of falling off the roofs, and the rooftops provide little shelter to escape the sun or predators. These compounding issues make Snyder's work a round-the-clock job, even outside of nesting season.  
During nesting season from March through late August, Snyder is out in the field every day doing surveys and checking for falling chicks. "In the winter, I'm out on Pensacola Beach and Navarre Beach doing non-breeding surveys on wintering birds," Snyder said. "But I also have to maintain outreach with landowners, HVAC companies and roofing companies. All of the rooftops are privately owned, so I have to get the landowner's permission to install something like chick fencing, which prevents the chicks from falling off. And, I have to do all of that before the birds come back to nest, so I don't disturb them." 
Minimizing disturbances is a big part of Snyder's work. She conducts surveys from the ground of her sites waiting for a flush count, where all of the birds erupt into flight at once. In most locations, she also has vantage points, where she can access a nearby building to look down on the rooftops with binoculars. She also does outreach to help educate landowners about the birds and what to do if a chick falls.   
 "All of the landowners have my number to call if they find a chick on the ground, as well as local rehabbers incase the chick is injured, but I provide them with chick kits too," Snyder said. "Chick kits help people care for the bird until I can get there. They have a small shoebox, a piece of cloth to throw over the bird to pick it up and Pedialyte if the bird is dehydrated."  
Snyder then uses a chick-a-boom tool, which is a milk carton on an extension pole to place the birds back on the roof without disturbing the other chicks. Last year, one of the chick kits was put to use by one of the local rooftop locations, the Publix on West Nine Mile Road. A chick had fallen off the roof and an employee found it and safely put it in the box and contacted Snyder.  
With all of the intricacies of protecting and monitoring the birds, Snyder said that volunteers help out a great deal.  
"Volunteers help us out a lot in monitoring and doing surveys. We also have people help us with making decoys, which are little wooden replicas of the bird, and they're painted to look like the bird. We use them on the beaches and rooftops to help attract birds to nest there," Synder said. "Other people have helped build chick shelters, which help shade the birds since rooftops don't have vegetation or dunes to provide shade. There are a lot of ways volunteers can help out." 
Audubon Florida is still accepting volunteers following CDC guidelines. If you're interested in learning more please email Snyder at rsnyder@audubon.org or visit fl.audubon.org.