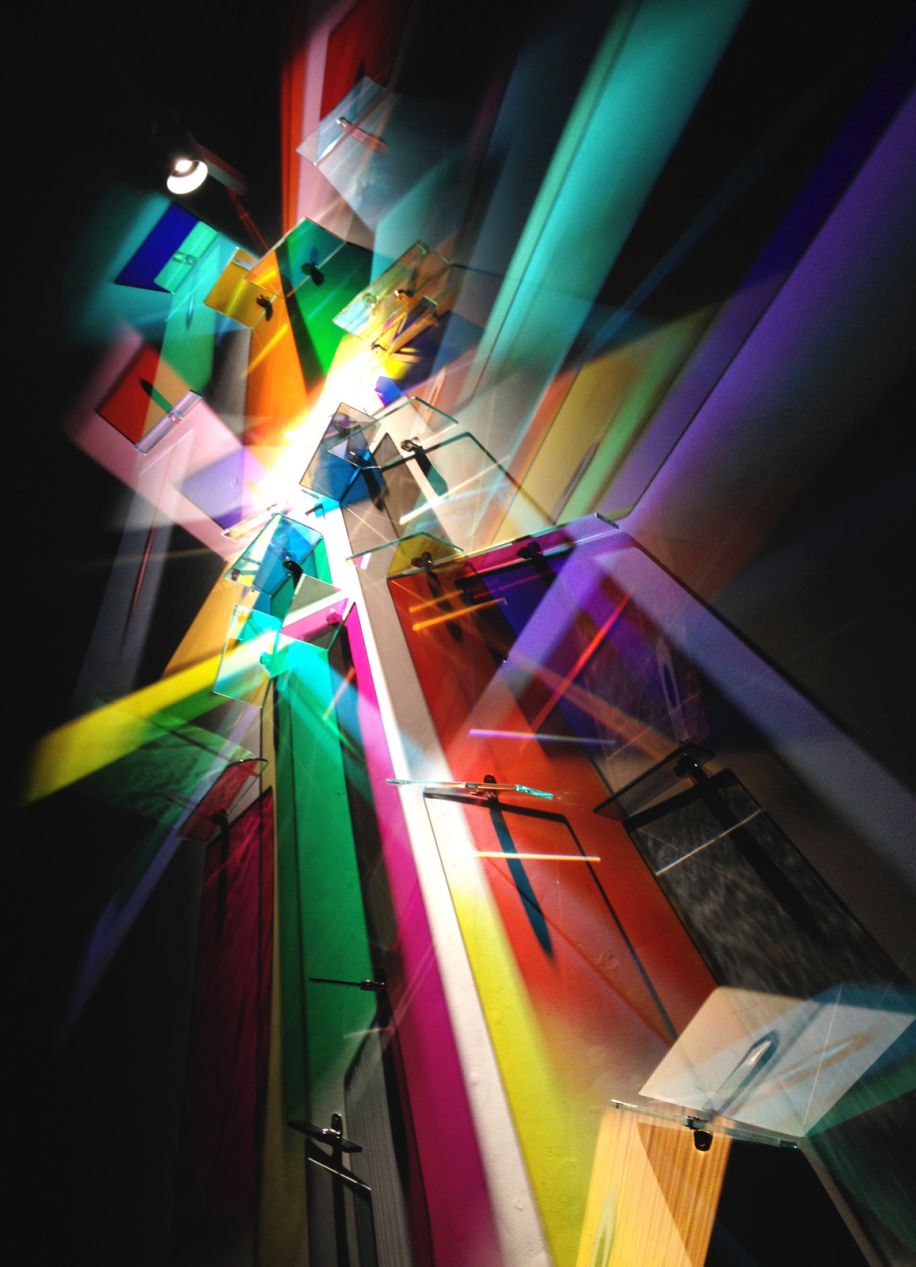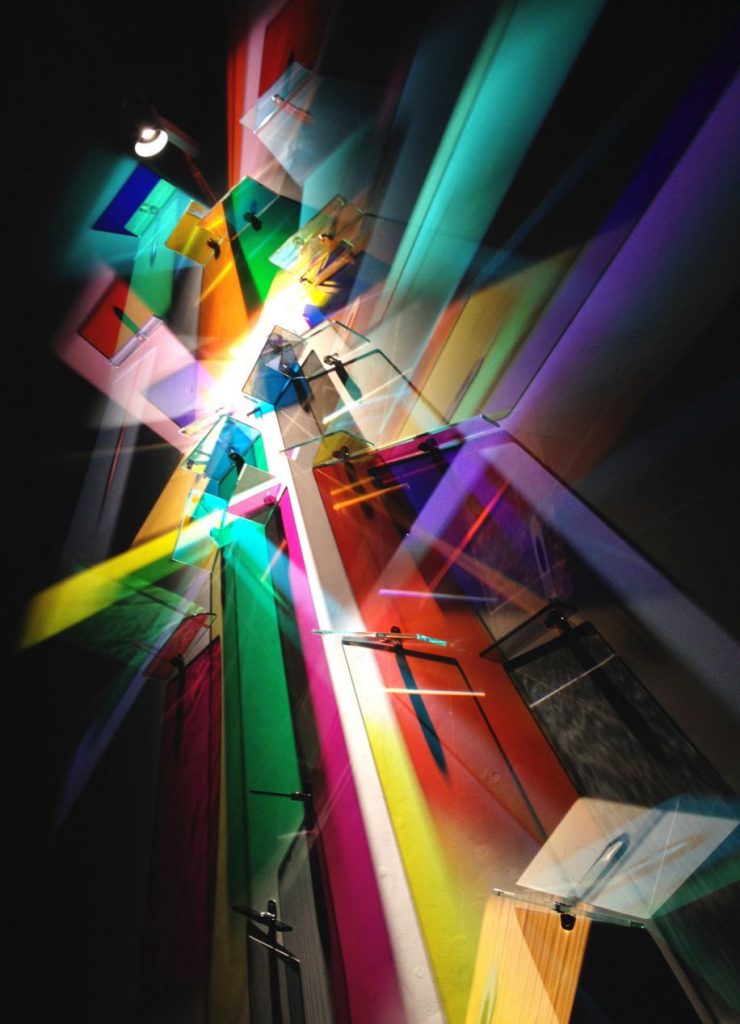 Two brave and subversive exhibits recently opened at the Pensacola Museum of Art: one a pioneering new medium that completely overturns the idea of what art is and can be, the other a more traditional channel that is ripe with subtext and hidden meaning.
Stephen Knapp's Lightpaintings have taken the art world by storm by challenging preconceived notions of what constitutes a painting. These pieces are both the next evolutionary step for artistic expression and a completely new beginning. Knapp is one of a few artists in the world today who works specifically with light to project intangible, multi-dimensional arrangements that are simultaneously out of this world and a product of it. He is also the one who coined the term "lightpainting."
Knapp's approach is inspiring and surreal, a journey that took him several years before he was so expertly able to manipulate the fundamental elements of our planet to create something so previously unimaginable. He discharges the light from a single source, then leads the targeted beam through some colored glass arrangements, reflects it off of others, and ultimately ends up with a kinetic relationship between form and space, color and light, illumination and glass.
"There will be 14 lightpaintings in all," said Morgan Mills, marketing manager for the museum. "This exhibit is on loan from Stephen himself, and he sent an assistant down to single-handedly set it up exactly as it was developed by Knapp. That means he sets up the light sources, adjusts the brightness, fine-tunes the angles and does everything to Knapp's exact specifications."
Lightpaintings has been called one of the first new art mediums of the 21st century. The symphony of light greets patrons with alternating warm and cool glows before luring them into an art form devoid of narrative content yet entrancing nonetheless. Many will feel as though they can reach out and touch the seemingly three-dimensional piece. But they cannot, of course, because the artistry on display before them exceeds its own physical dimensions.
"At once both physical objects and illusions, they remind us that dreams, hopes and aspirations are the center of art's ability to touch the human spirit," said Knapp about his work.
As if Lightpaintings alone was not worth the price of the $7 admission, another exhibit will seduce visitors in a different way, compelling them to examine themselves, how society sees them, and how they perceive others.
The Artist Revealed: Artist Portraits & Self-Portraits is an opportunity to see first-hand how many of the great painters of our time–such as Paul Cezanne, Golouard Manet and Winslow– see themselves and each other. While selfies are all the rage today, they do not very often offer anything beyond a sense of time and place. The works in this exhibit also record one's visage for posterity, but they do so by bringing to the surface buried biases and hidden characteristics that make each of us unique individuals, in our own mind's eye and to the larger world. While the form of the paintings is admirable and certainly reflects the artist's skill, it is sometimes the subtext that is most intriguing and ripe with opportunities for debate and reflection.
"There are 50 pieces in this exhibit, many by well-known artists you will recognize, but in a different context than you may be accustomed to," said Mills. "You can look at a self-portrait and ask yourself, 'Did this artist paint him or herself the way they see themselves, or how they feel society sees them?' And then, of course, we can consider whether their own self-reflection or society's viewpoint was accurate or inaccurate. Did the events surrounding the painting influence it?"
On the other hand, when a famous artist paints a picture of another famous artist, like Boris Artzybasheff doing C.S. Lewis or Edward Steichen and Charlie Chaplin, are they striving for identical likeness or to communicate something further?
For example, when Chuck Close painted his friend Alex Katz, he had just suffered an illness that left him a quadriplegic. This contextualizes the seemingly abstract piece in a new way and gives us insight into what Close was dealing with, as well as what Alex may have been thinking.
Both of these exhibits are on view at the Pensacola Museum of Art: Lightpaintings from April 22 to Aug. 27 and The Artist Revealed from April 22 to July 16. Museum hours are Tuesday through Friday 10 am to 5 pm and Saturday from 11 am to 4 pm. The Museum is closed on Sunday and Monday. Admission is $7 for adults, $5 children 17 and under, military, and seniors. Admission is free for Museum members.