By: Dakota Parks 
"But the child who is born on Sunday is bonnie and blithe, and good and gay," reads the nursery rhyme from which local nonprofit Sunday's Child draws its namesake. Back in 2013, a group of 10 friends set out with a mission to create a culture and community of acceptance and visibility for lesbian, gay, bisexual and transgender (LGBT+) individuals in the Pensacola area. Over the past six years, Sunday's Child has raised more than $536,000 for non-profit organizations in the Pensacola area that place value on diversity, inclusion and equality.  
Drawing from the model of Impact100, members of Sunday's Child donate money annually toward their membership. These funds are then pooled together and used to award multiple grants, ranging from 25,000 to 50,000, to non-profit organizations in the annual grant cycle. These grants have funded projects in a wide variety of areas including animal welfare, environmental advocacy, child welfare, hunger issues, educational initiatives, health and wellness, LGBT+ causes and art projects.   
President of the Board of Directors Gary Rhodes explained the impact the organization has on the community.  
"What we saw within our first year was that a lot of people didn't know what LGBT+ inclusivity meant initially, but soon they were open to changing their nondiscrimination policies to include sexual orientation and gender identity," Rhodes said. "After attending our training and outreach sessions, they were also willing to go back and check if their insurance companies offered partner benefits or transgender benefits.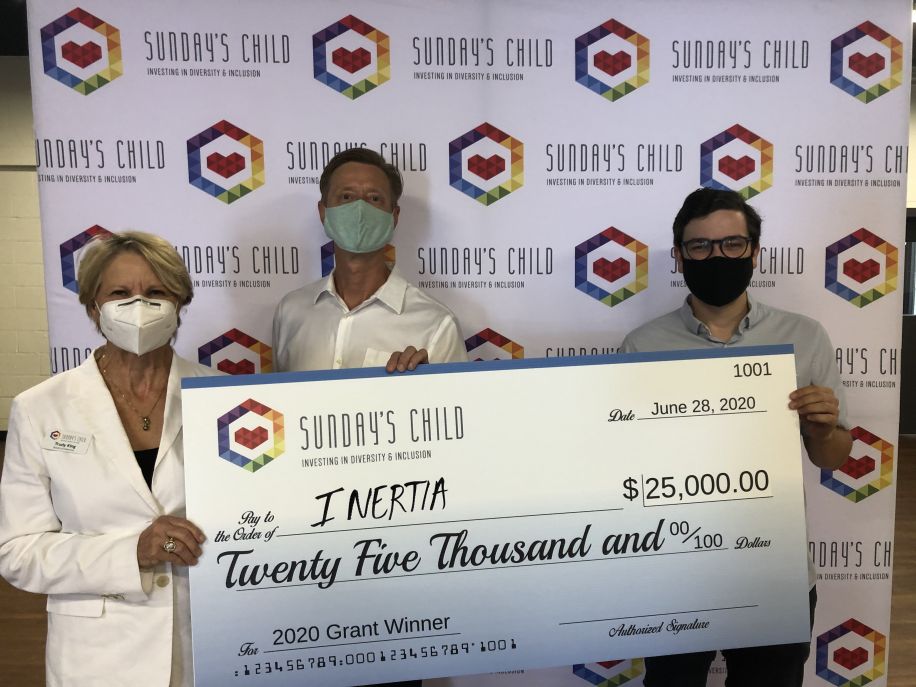 Some organizations implemented gender neutral bathrooms. Working with Sunday's Child helps people become aware of issues that they may not have known about in the past."  
One way in which Sunday's Child helps spread awareness on issues is through educational programs with Equality Florida. The organization hosted the workshop Transgender Dynamics in the Workplace in 2018 to help employers support transitioning employees and create inclusive workplaces. Another workshop focused on LGBT+ issues in schools and how to support children facing different forms of discrimination.   
Art projects and exhibits are another way Sunday's Child spreads LGBT+ visibility in the community. After the 2016 Pulse Shooting in Orlando, the organization created "49: Connecting the Dots" at the Pensacola Museum of Art to honor the 49 victims of the shooting and showcase the diversity of the local LGBT+ community. At the 2018 Foo Foo Festival, Sunday's Child hosted a public art project called the Unity Project.  
"Participants used string to cross the poles they identified with to create this massive, united web," Rhodes said. "We were out there trying to show everybody that we're all kind of the same even though we're also different. It was amazing to see adults talking to their children about identity and what all of it meant. Our goal is to always shine a positive light on the LGBT+ community."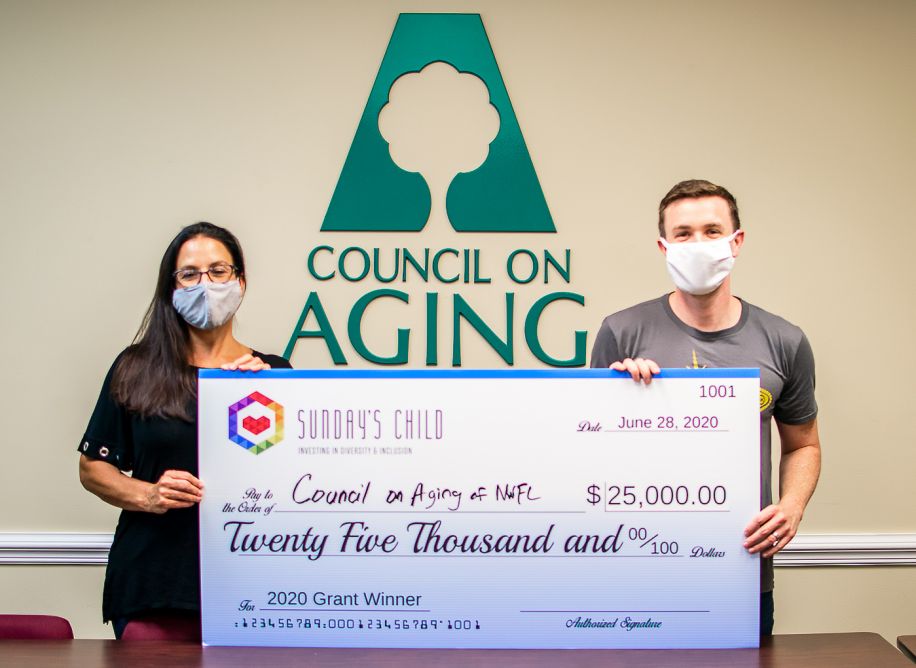 This year Sunday's Child raised $100,000 among 168 members. Although COVID-19 altered the way members met in focus groups, voted on grant proposals and announced grant recipients, Rhodes said it has helped establish a member-friendly platform for the future where members don't have to meet in person all of the time. On June 28, Sunday's Child held their first virtual annual meeting where they voted and announced the grant winners for 2020.  
The four grant recipients for 2020 include Council on Aging of West Florida, OASIS Florida, INERTIA Education Programs and Emerald Coast Wildlife Refuge.  
The Council on Aging is producing "Coming of Age LGBT," a mini documentary aimed at highlighting the unique challenges faced by older LGBT adults. The film is estimated to reach 10,000+ people through local events and will feature the narratives of two to three older LGBT+ couples.  
OASIS is spearheading its project "Access PrEP," which will help eliminate financial barriers to accessing HIV prevention medicine. The grant money will cover the provider and lab fees for one year of PrEP access for 74 uninsured people.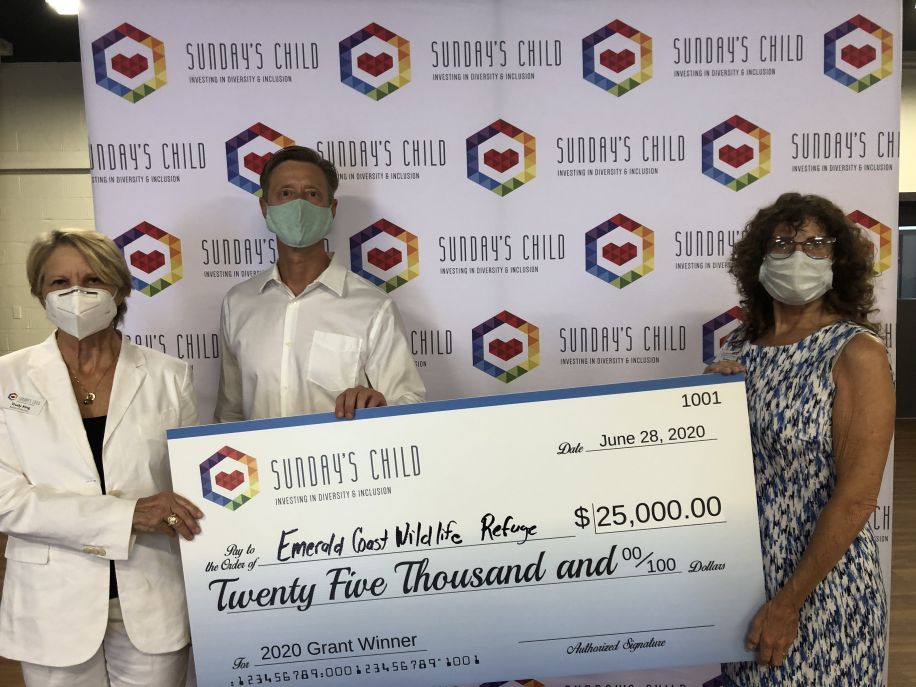 INERTIA Education Programs operates free after school programs for students in grades 3-5 at Oakcrest, Ensley and West Pensacola elementary schools. The program has proven to help raise standardized test scores and has impacted 600 students to date. The grant funding will allow them to increase their reach to five new schools in the fall.   
Emerald Coast Wildlife Refuge cares for injured, ill, or orphaned native wildlife across five counties in Northwest Florida. Around 80 percent of wildlife cared for by the refuge are caused by negative human interaction such as being hit by a car, nest fallen by lot clearing and fishing line entanglement. The funding will provide new X-ray equipment for the refuge to provide life-saving treatment.  
Rhodes also explained that there are several ways to become involved in Sunday's Child. 
"The biggest misconception is that you have to be LGBT+ to join and you have to pledge a $1,000 every year. We are a diverse group of people. At least half of our members are allies, not LGBT+, and half of them do not pledge $1,000. We have different payment options available so more people can afford to join," Rhodes explained.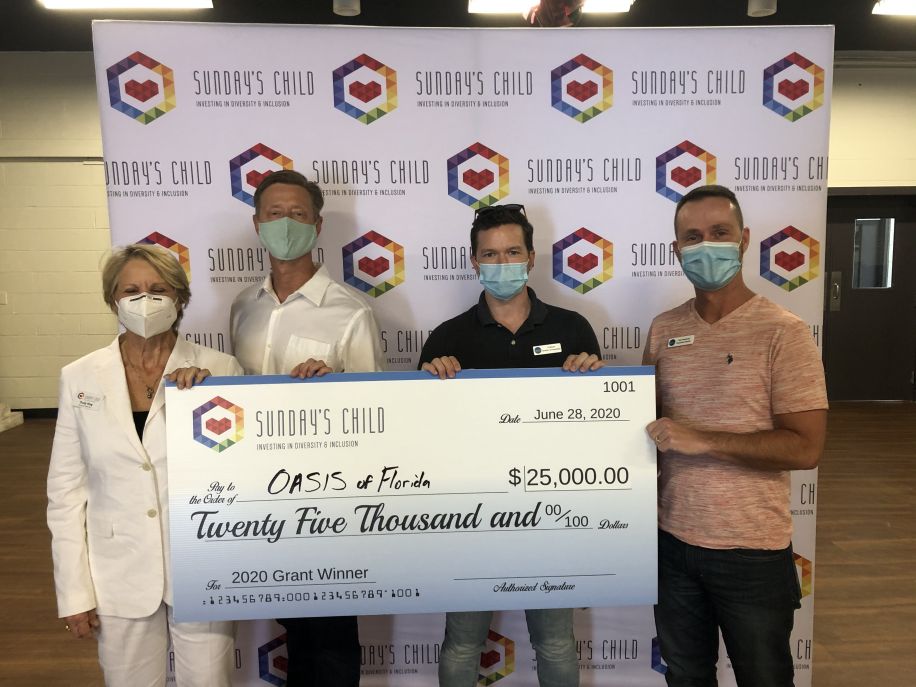 Individuals can pledge $1,000 for membership; duos can pledge $500 a piece and trios pledge $333 each. There are also volunteer-based scholarship opportunities open to college students interested in joining the organization. For more information visit: www.sundayschild.org.