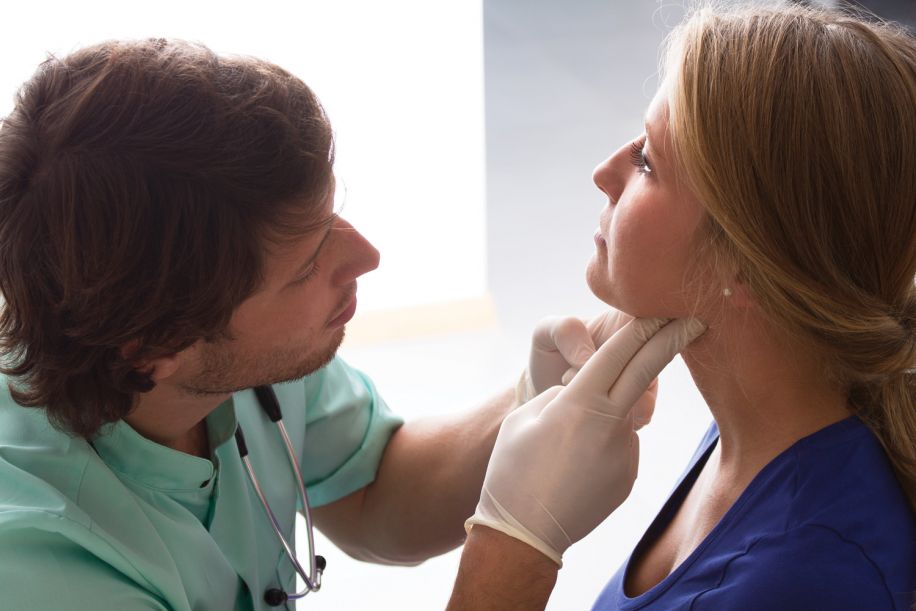 We don't like to think of healthcare as a profit-driven and competitive service, but it is, with all the strategic considerations and access points necessary for other types of services. With new regulations and an enhanced role of technology, the game of healthcare real estate is changing, and this evolution is forcing a progression of how we plan our communities, where we go for care, and the interests of those who care for us.
Hundreds of years ago, nurses and doctors would come to the patient's house to diagnose and apply treatment. As the country became less rural and centralized health services became more economical and realistic, the model changed to one where clients and patients would travel to visit care providers. Services became decentralized and increasingly expensive as insurance and other considerations further complicated the equation. When the implementation of the Affordable Care Act (ACA) has come a centralization of services. Fee-for-service became pay-for-performance and value-based medicine, a system that measured quality outcomes and focused on population and preventative health.
With these changes has come a renewed focus on customer service and more patient access points throughout the community. Heightened insurance regulations and the influx of public funds means that institutions must remain competitive in a market where costs are more transparent and providers can be compared and contrasted to other providers.
Healthcare real estate is one of the best ways hospitals and healthcare organizations can better engage with clients. The focus on standardization, consolidation and integration has forced a renewed appreciation for planning, creating, optimizing and maintaining healthcare real estate.
That is where organizations like Catalyst CRE come in. Catalyst is a locally based healthcare real estate boutique focused on healthcare administration, real estate brokerage and development, and facility and property services. With a focus on improving efficiencies, they let the providers provide and take it upon themselves to handle the rest.
"We work on understanding the providers and what their business and clinical strategy is," said CEO Chad Henderson. "We learn what the endgame is and help them meet their goals. Our clients are wisely preparing for the next generation of healthcare delivery and are considering where and why to locate or relocate. We help them implement accordingly."
The first step of healthcare real estate, as with other real estate and nearly any business venture, is to plan. Catalyst uses demographic and healthcare analytical data to introduce evidence-based decision-making into the process.
"Hospitals used to just be hospitals, but now they are embarking on an employ-physicians model," said Henderson. "They are destination-oriented and want to make a certain geographical footprint."
Organizations like Catalyst help their clients find a location where their services are in demand the market is growing, while helping to manage cash flow requirements.
"You don't want your patients to have to travel too far to see you, or they may choose another provider," said Henderson. "We strategically place healthcare access points throughout a certain geographical area. Used to be, everyone went to a hospital for care. But, in a truly integrated model, you have multiple satellites orbiting that hospital and working in coordination with one another."
Through EMR (electronic medical record) systems, you can go to one location and access a wealth of different opinions, varying modalities of specialization, and improve the efficiency of all of the above.
The next step is to create. Whether it is a completely new development, construction management services, or simply leasing and acquisition of existing properties, healthcare real estate is big money.
"We will provide third-party capital to essentially lease new or existing facilities to a provider," said Henderson.
This type of real estate, called acquisition lease-backs, has been a big success in various parts of the state. Catalyst is actually about to close on a $17 million deal on five buildings in central Florida. Essentially, a group will sell existing buildings to Catalyst, then use that money to grow other competencies within their existing model. By using third-party developers, healthcare institutions can save their capital resources for acute care needs and focus their attention on achieving key goals, instead of getting caught in the weeds of regulation and maintenance.
On the development side of all this, knowledge of the area and patients is crucial. A women's and children's access point, for example, is going to be completely different than a cardiovascular institute. Working to capture a certain segment of a patient base requires foreknowledge of that base.
"It's all about feeding the market and out-positioning competitors," said Henderson. "A large hospital can obviously serve a large footprint, but specialty providers create a niche in the market that maybe hospitals cannot service. So, they will absorb these smaller access points through physician acquisition."
After creating new developments and partnerships, Catalyst seeks to optimize existing patient services. The organization is currently working with Louisiana Heart Hospital, for example, to do just that. Through property management, brokerage and lease administration, services such as Catalyst allow hospitals and healthcare providers to focus on what they do best—patient care—and leave the day-to-day paperwork for the professionals.
The final step in healthcare real estate is maintenance. Not surprisingly, these facilities must adhere to detailed regulatory requirements, both in the nuts and bolts of the building itself and in emergency response plans and information technology. Because of unique building sterilization and filtration needs, coupled with heightened adherence codes, it is increasingly attractive for providers to outsource these headaches.
Working almost like a team of doctors who goes in and diagnoses existing troubles while keeping an eye out for future problems, Catalyst's team and subcontractors will implement preventative systematic visits to monitor and maintain facilities, work to reinstate normalcy or improve a work environment if something goes awry, and even help with repair-based construction services like roof leaks and moving.
Healthcare real estate is big business, and it's getting bigger. Along with higher education and government, healthcare real estate is a stable sector that continues to grow even in times of economic decline. With ACA implementation has come about 9 million new patients into the American healthcare system. These new patients have less doctors to see them than in past years, as physician retirees vastly outnumber new graduates.
Henderson admits that he came into the business at a perfect time, with an aging population that requires more health services, advances in technology that allow for medical procedures to be done off-site or out-patient, and a tighter office market as the rest of the construction industry slumped in 2007 and 2008.
In 2015, more than 8.8 million square feet of medical office space was developed in the United States. Florida is just one small—but growing—piece of that pie.