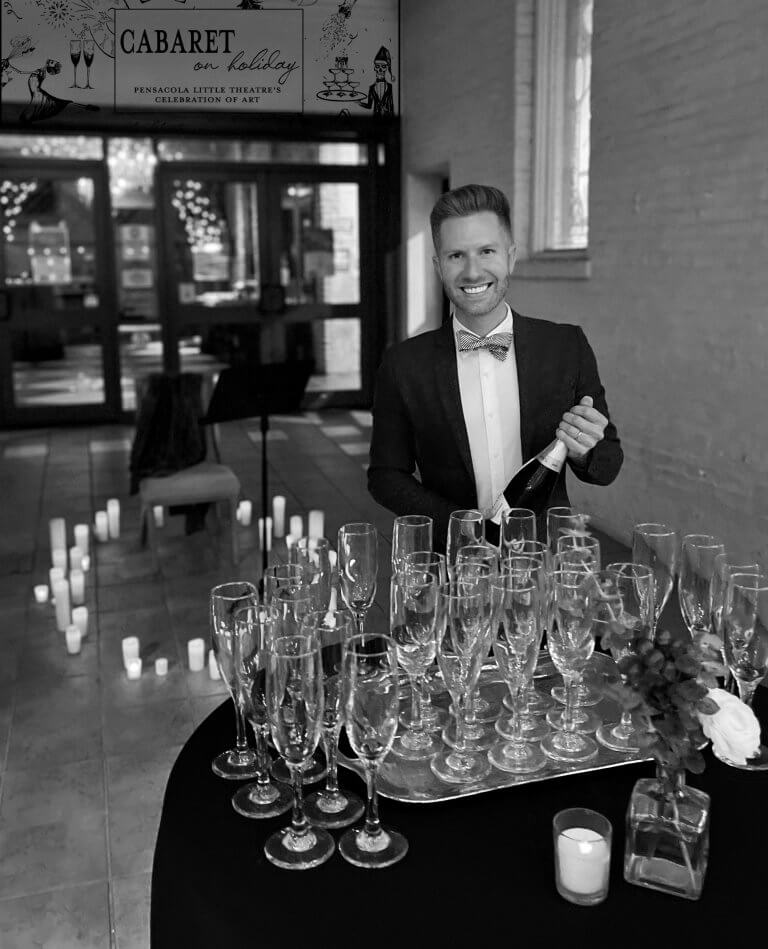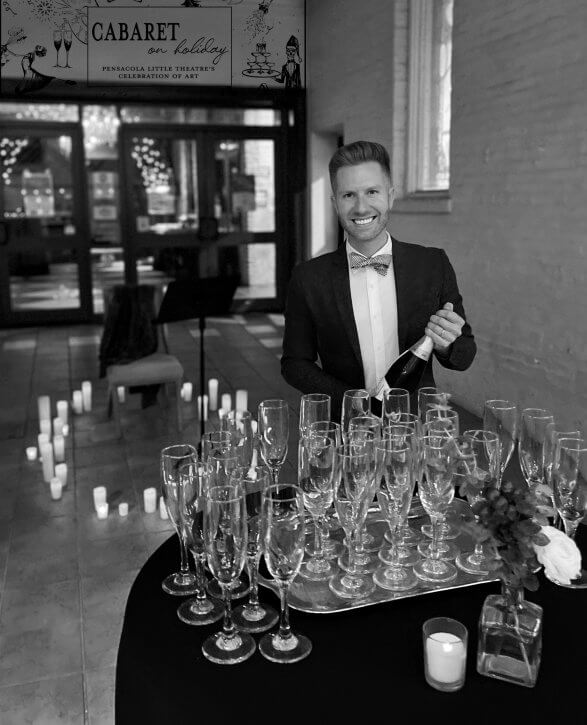 Pensacola Little Theatre's (PLT) annual celebration of art is back for 2022—and it's more festive than ever before. After a mandated two-year holiday from its annual Cabaret soiree, PLT's upscale evening of black ties, luxurious gowns and avant-garde performances is set to make up for lost time at this year's Cabaret on Holiday, set for May 14 at The Clark Family Cultural Center at 400 South Jefferson St. in downtown Pensacola.
At this year's holiday-themed extravaganza, guests will celebrate a mashup of iconic calendar rituals like New Year's Eve, Fourth of July, Valentine's Day, Halloween, Christmas, Mardi Gras and more—all wrapped up into one evening of celebration.
Cabaret is PLT's signature fundraising event. Each year, the Cabaret boasts a revolving theme and transforms the theatre and surrounding block into an indoor and outdoor entertainment complex, perfectly fusing local talent and celebration to showcase art as the life of the party.
"Whether spending Valentine's Day in isolation or watching the ball drop on New Year's Eve while stuck at home, we've all missed out on a holiday party during COVID," presenting sponsor, Susan Clark Waters of Pure Pilates said. "PLT is bringing every one of those holiday parties you've missed since 2019 and fusing it all into one night that you won't forget."
For this party with a purpose, the theatre and surrounding blocks will be transformed to feature an array of festivities centered around a mashup of holiday themes, which takes patrons through five open-bar venues within and around The Clark Family Cultural Center.
"For one night, we celebrate every art form by putting it directly in front of you," PLT Executive Director, Sid Williams- Heath explained. "Aerialists, singers, dancers, drag performers, live musicians, sketch artists, DJs as well as elaborate costuming and innovative tech —it's all there in one place with an air of mystique that only a theatre can pull off."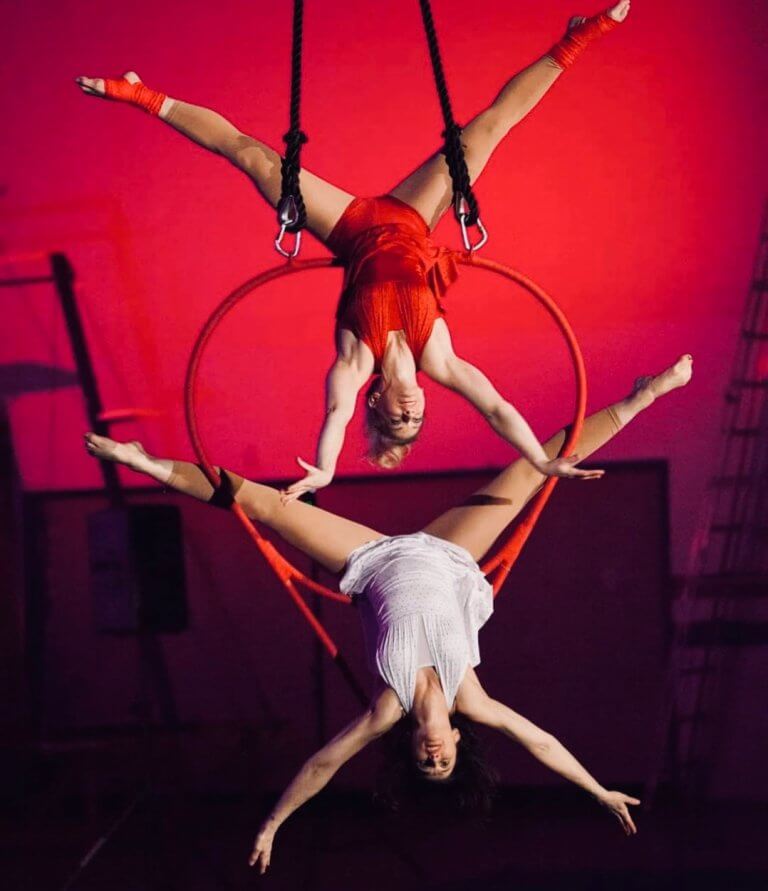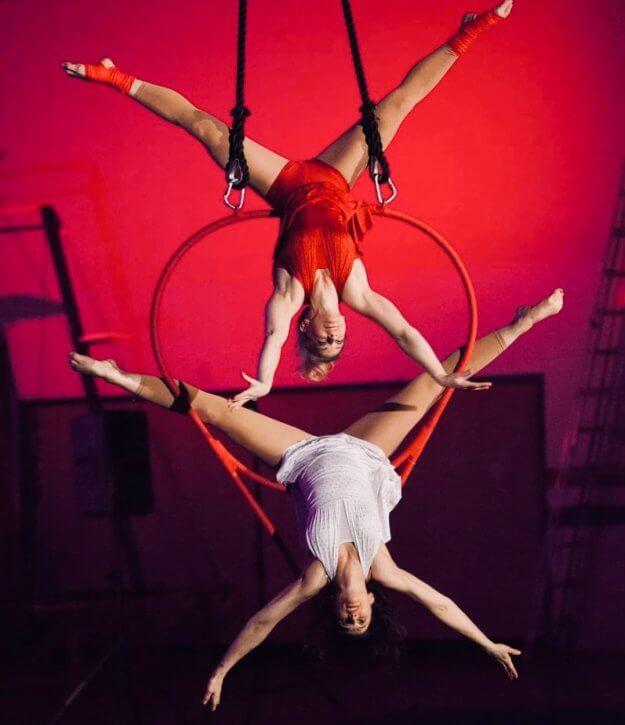 PLT has officially named the New Year's Eve-themed party room "Dave Clark's New Year's Rockin' Eve" in honor of a major gift made to the theatre from long-time supporters and patrons, Dave and Cynthia Clark, to rename the Pensacola Cultural Center. The newly-named Clark Family Cultural Center, owned and operated by PLT, is giving this special New Year's Eve-themed nod to the family in gratitude not only for their generous $1 million gift for the building restoration, but also as a special thanks for their years of commitment to Cabaret and for helping the theatre to be able to execute the the fundraiser each year.
"We have a million reasons to love Cynthia and Dave Clark—and after planning the party for years, it's a delight to raise a glass (on the hour, every hour) to toast the Clark family when the ball drops," Williams-Heath said. "The Community has shown their compassion and flexibility for us after canceling the event for the last two years, and we are delighted to celebrate with art lovers again on May 14."
Tickets for this all-inclusive evening of art are $150 per-person and include access to five open-bar venues, live music, exclusive performances, classic cuisine and an array of other local talent. Event sponsors will have access to an exclusive sponsor-only VIP area featuring an upscale bar and gourmet provisions, along with a separate VIP entrance area to avoid having to wait in line. "It's different, it's artistic, it's sexy; it's a one-of-a-kind experience," Susan Clark Waters said.
Profits from this annual fundraiser allow PLT to continue to deliver diverse theatrical experiences to children and adults through performances, volunteer opportunities and educational outreach programs in our community.
For tickets and complete event details, visit pensacolalittletheatre.com/cabaret. For more information on event sponsorship opportunities, contact Sid Williams-Heath at [email protected].