By Dawn Gresko
What a local organization is doing to prepare volunteers in the Florida Panhandle on how to aggressively address and root out human trafficking in our area.
The underground world of human trafficking lurks below the surface of our every day lives. While you might not have heard much about it in the local news, that is not to say that human trafficking is not an issue in our own sector of the planet: the Florida Panhandle. In fact, the state of Florida itself has been ranked second in the county for the number of human trafficking reports received by the National Human Trafficking Hotline. In honor of upcoming Human Trafficking Awareness month in January, Business Climate tracked down and spoke with local leader and advocate for missing and trafficked persons, Brad Dennis, in order to discuss human trafficking and how Called2Rescue addresses this concerns in our own backyard.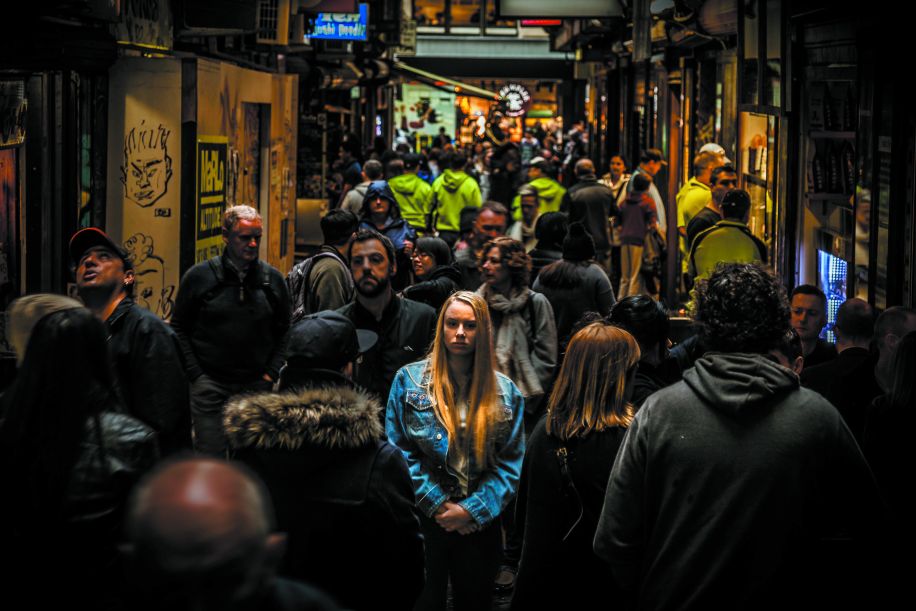 Two years ago, Called2Rescue was created to educate, empower and mobilize an alliance of local churches and community partners to search for and rescue trafficked and exploited persons in our area.
The organization was founded by Brad Dennis, who has over 30 years experience in search and rescue as well as crisis management; some of which stems from his career as a Cryptologic Master Chief Petty Officer in the US Navy, when he received highly decorated recognition for his intelligence analysis and counter-terrorism efforts.
Since then, he has managed search efforts for over 200 missing and abducted children around the country, most famously managing the community-assisted search effort following the abduction of Polly Klaas, which has become the model for child abduction search strategies. He has been instrumental in the rescue of numerous children from sex trafficking and the intelligence he has gathered has been key in assisting in taking down several child prostitution rings.
Following the Klaas case, for 13 years Dennis has served as the National Search Director for the KlaasKIDS Foundation and the director of its National Search Center for Missing and Trafficked Children. Although Brad also serves as Master Lead Evaluator for the National Association of Search and Rescue, travelling extensively throughout the US to provide dynamic instruction concerning search and rescue advocacy to families of missing children, child abduction search management, and the sex trafficking of minors, he also serves locally as the founder of Called2Rescue and as Pastor of Eden Fellowship Church right here in Pensacola.
During his time with the KlassKIDS Foundation, he and his team discovered many of our missing children in this country have been lured, groomed and abducted into the world of human trafficking. Although the foundation worked with law enforcement agencies to find ways to interdict and rescue those children, Dennis cites the power of an aware community in protecting others from human trafficking; he witnessed how children were more likely to be rescued when a community was aware and readily mobilized to meet rescue efforts.
"Called2Rescue was birthed from that realization," said Brad Dennis, founder of Called2 Rescue. "The realization that an aware community can make a difference and more importantly, an aware community that educates can prevent it from happening. Called2Rescue's mission is to educate, train and mobilize the faith-based community to action to combat child exploitation and reach out to our vulnerable teens."
As Dennis points out, the ability to bring home children who have fallen victim to human trafficking is the result of combined efforts by local and federal law enforcement, community partners, and the people who make up a community.
In our own community, we have a number of partners who aid Called2Rescue's efforts including: KlaasKIDS Search Center for Missing & Trafficked Children, Junior League, University of West Florida, Gulf Coast Child Advocacy Center, Lakeview, Liberty Church, Freedom Church, Eden Fellowship Church, and Crown Church.
However, Called2Rescue has a number of community volunteers (just like you and me) who help keep their operations running successfully. How do they do it? By taking action and signing up for one (or all three) free training module through Called2Rescue. The training is from people who have been "on the streets," who like Dennis have conducted direct action with law enforcement, engaged in searches for the missing, and led teams in search and rescue efforts.
Prior to training, all volunteers must complete an online questionnaire before they will be contacted by a ministry representative. Then, the first step in training is going through Module 1, which includes a vulnerability assessment conducted in our area to highlight potential trafficking and exploitative situations. After completing Module 1, you'll have the option of taking on Modules 2 and 3, which possess components to get you ready to go out in the field and get your "boots on the ground."
Module 1 is the only mandatory section of training and includes an eight-hour block of instruction based around your availability. Lessons range from an overview of human trafficking, schemes that form labor trafficking, commercial sexual exploitation, as well as understanding the issue of human trafficking as it applies to supply and demand.
After Module 1, training is broken down into two separate modules in which your church, ministry or group determines the direction of your action based on the needs in your area and your level of experience. "Train-the-Trainer" programs and other opportunities are available to encourage continued education in Called2Rescue volunteers.
Depending on your level of training, volunteers can fill a number of roles from educators, teachers and mentors to joining the "Protect Initiative" and "Shepherds' Team" programs, which Dennis has graciously broken down for us.
Educators and teachers cover Human Trafficking Awareness and Child Safety classes for the community. Members attend Called2Rescue's "Train-the-Trainer" program to offer these classes to their community, churches and businesses.
On the other hand, you might prefer being a mentor: one member of a dynamic group of women who provide mentoring and life-coaching to survivors of exploitation. Your role is moving these teens and young women from victims to survivors and finally to thrivers.
Participants in "The Protect Initiative," spearhead Called2Rescue's proactive interdiction efforts to combat online child exploitation. These members scrub internet sites searching for child exploitation victims then develop comprehensive leads reporting to law enforcement around the country to rescue the children. Over the past two years, "The Protect Initiative," has been a collaborative partnership between Called2Rescue, KlaasKIDS Foundation and law enforcement, which assisted in the rescue of 27 children. The most recent was their assistance in rescuing a 15-year-old in North Florida.
Being a member of the "Shepherds' Team" means being one part of a group of strategic outreach teams who reach deep into communities to vulnerable populations, providing education and awareness, offering referral services, as well as searching for missing children and ministering to the voiceless.
How do we help stop human trafficking? Stay informed by getting involved with Called2Rescue today, or by catching up on resources found at called2rescue.org.
 SIDEBAR: Human Trafficking Statistics
The State of Florida has been ranked second in the country for the number of human trafficking reports received by the National Human Trafficking Hotline.
I-10 has often been cited as one of the highest corridors for human trafficking in the country.
Called2Rescue has filed reports and worked with over 80 suspected victims of human trafficking in the Panhandle.