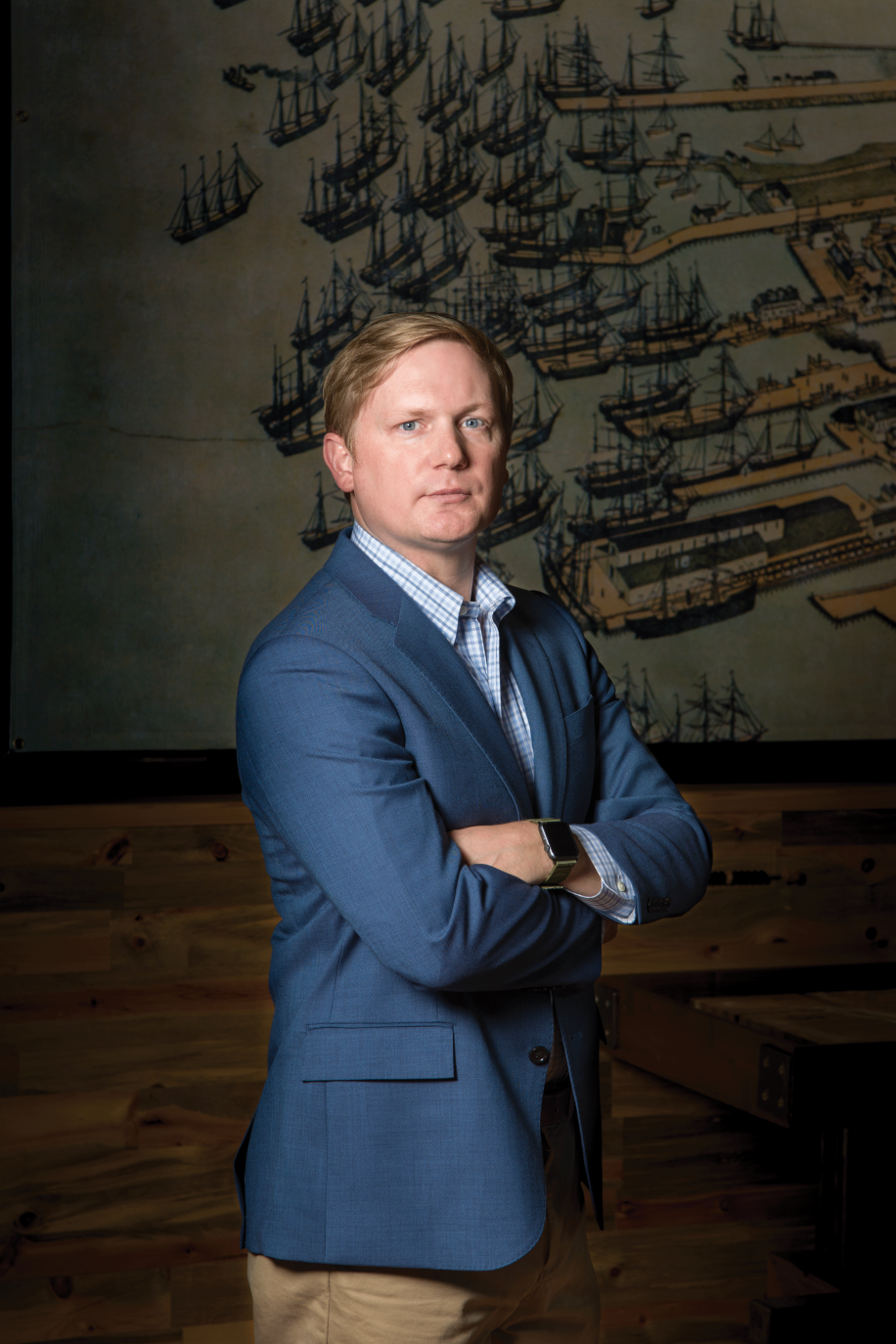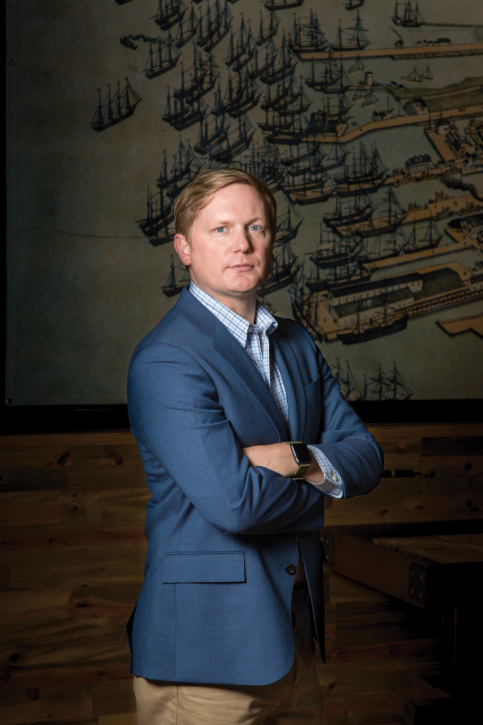 By Will Isern
In the years leading up to the Great Recession, Chad Henderson was an entrepreneurial twenty-something fresh from college making his first forays into the red-hot real estate market of the early 2000s.
When the recession hit Henderson, like real estate investors everywhere, got hit hard. But he was still young, and had seen the market in boom and bust.
"I was really blessed to be able to see an extreme thriving market and learn from that, and to see a rock bottom market and learn from that and still be at a very young time in my career," Henderson said. "So one of the big takeaways from that was that I did not just want to be a deal guy, I wanted to really offer up a true value-added proposition to whatever sector of real estate that I ended up working in."
Early on, Henderson did a few deals developing health care clinics in northwest Florida and noticed there were few other players in the market. He enjoyed the health clinic deals and set his sights on making his company, Catalyst, an industry leader in healthcare real estate.
"I wish I could tell you that over 10 years ago I was a visionary and knew that the Affordable Care Act was coming down the pipe and that all of this health care delivery would change and they would need more dynamic real estate outlets than they had in the past," Henderson said. "The reality is I did a couple clinics early on, I really enjoyed the stakeholder engagement of the provider and all of that that went on with healthcare real estate, really looked around our neck of the woods and noticed no one was really focused on healthcare real estate and began to dive in and learn more about it."
In the decade since, Henderson's company has gown by leaps and bounds to become one of the nation's largest private equity real estate investors with more than two million square feet of healthcare real estate under management in 11 states. The company has doubled the size of its workforce in the last twelve months and is currently working on over half a billion in acquisitions and development. Henderson, 39, said he expects to double the company's assets within twelve months.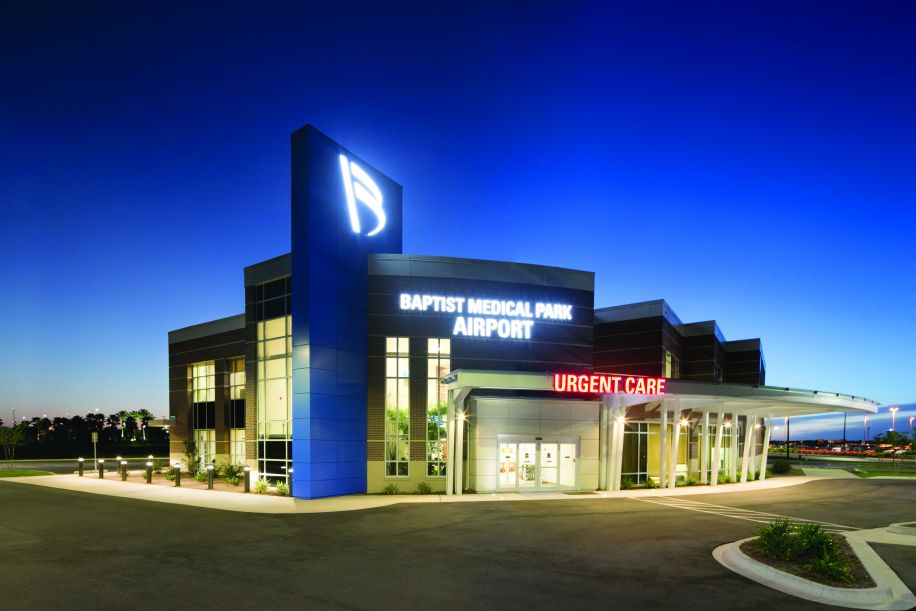 Catalyst's meteoric rise can be attributed to a combination of Henderson's vision, ambition and excellent timing. With the passage of the Affordable Care Act and a shift in healthcare to pay-for-performance, doctors across the country were incentivized to band together in larger and larger groups. Whereas 20 years ago a doctor might have maintained her own office, it is increasingly likely today that she is employed directly by a large company or specialty group. These groups need facilities in which to see and treat their patients, but aren't necessarily interested in owning them. Instead, they lease them long-term from companies like Catalyst. Catalyst leverages that stream of guaranteed income to gain access to capital, acquire more properties and thus achieve scale. Investors, Henderson said, have begun to recognize the potential value of healthcare real estate separate from other commercial real estate.
"Healthcare until about 20 years has been under the umbrella of office (space), but as healthcare delivery has changed and access to healthcare has become more prevalent, healthcare real estate has really started to become its own sector, and that market has begun to mature," Henderson said. "We think that's going to continue for reasons like an aging demographic. As our population ages then they'll want more access to healthcare, so intuitional investors will get more conformable placing capital and understanding healthcare credit and healthcare delivery and so forth, and we're hopefully a really good avenue for those institutional investors to invest in healthcare."
Catalyst's growth from a local startup to a national player has been quick even by Silicon Valley standards, more so for a company headquartered in Pensacola.
The transition from what Henderson termed "country club capital" to true scale was critical. Rather than have to negotiate with new investors each time Catalyst wanted to make a deal, the company sought out a programmatic institutional capital partner. It took time to find the right partner, but last summer Catalyst entered into a equity joint venture partnership with Boston, Massachusetts-based Bain Capital Real Estate. With a reliable access to capital, Henderson has set his sights on building a billion-dollar healthcare real estate portfolio over the next three years.
The company has opened offices in Ocala, Milwaukee, Wisconsin and Winston-Salem, North Carolina, and hired industry veterans in key leadership roles. Major acquisitions followed, including a $150 million, 21-property deal in August 2018 with Physicians Realty Trust, a publicly traded real estate investment trust. Physicians Realty Trust CEO John Thomas said Henderson and Catalyst have quickly established themselves as leaders in the healthcare real estate industry.
"I was impressed with Chad from the outset," said Thomas. "He's a very entrepreneurial guy, he has very high integrity and a very strong ability to build relationships. Because of that we bought a few buildings he had developed just to put our toe in the water, and since then we've sold some to him and he's sold some to us, things that fit his strategy better or fit our strategy better. One of the things our success has allowed us to do is work with people we want to work with and not those don't want to, and he easily fits in that category of people we want to work with."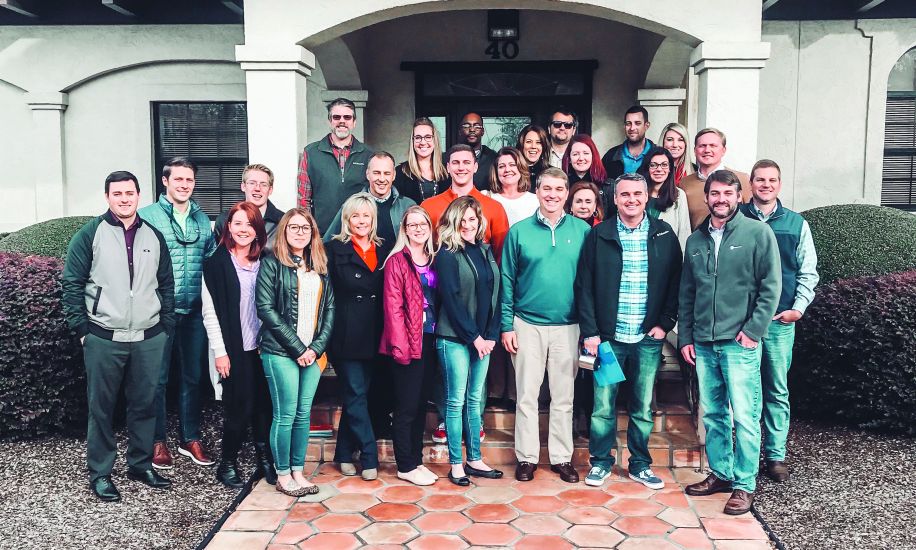 Henderson has worked hard to position Catalyst as a dynamic, growth-stage company on the cutting edge of the transition in healthcare. Catalyst describes itself as a healthcare company first, built on the four pillars of "plan, create optimize and manage." The company not only does traditional real estate development, but also consulting, lease administration, maintenance and more. Catalyst's goal, Henderson said, is to be an ongoing partner with its clients.
"We think that that continuum of services align really nicely with healthcare and all of the changes going on in healthcare," Henderson said.
Catalyst's ability to establish itself in less than a decade as one of the nation's leading healthcare real estate firms in the country, Thomas said, is a testament to Henderson's tenacity and the market's fragmentation. Unlike apartment buildings or retail locations, healthcare facilities are still largely owned by individual doctors or healthcare groups, meaning there's lots of potential for companies like Catalyst to buy and lease them back to the healthcare providers.
"It's an extremely fragmented area of real estate," Thomas said. "Ninety percent of malls, for example, are owned by (real estate trusts), but only 10 to 20 percent of medical facilities are owned by institutional capital. So the amount of it being owned mostly by doctors and hospitals has created enormous opportunity for people who know what they're doing, and Chad is definitely one of those guys who knows what he's doing."
Despite his company's tremendous growth, Henderson has never sought to relocate Catalyst from Pensacola. The company occupies the fourth floor of the Rhodes building in downtown Pensacola, which it purchased from Quint Studer in November 2015 for $3.1 million. The office, with its exposed brick, reclaimed wood and glass walls, could be mistaken for a tech startup. Henderson's own office is modest, though a considerable step-up from his humble beginnings as a 16-year-old selling ice cream to boaters on Perdido Key. Henderson was recently named chairman of the Studer Community Institute and said he is passionate about the city's growth and keeping his company here.
"I'm extremely passionate about Pensacola," Henderson said. "My family is from here, I grew up here, this is home."