By Tanner Yea
As the harvest moon rises and the moans of the dead echo out of the graveyard, packs of ghouls and goblins are set to gather at Chizuko for a frightening good time as they host their first annual Monster Ball on October 28.
Presented by Chizuko, O'zone Pizza Pub and the band Company of Ghosts, the Monster Ball combines what was originally going to be three unique events into one large, spooky extravaganza. Jess Laws, the co-owner of Chizuko, said the combining the events was a natural fit for the bar.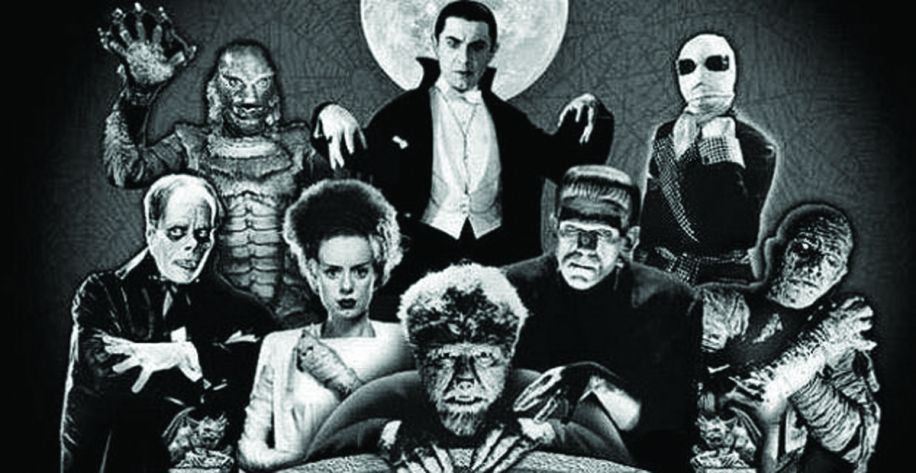 "Halloween is my all-time favorite holiday. I love candy, I love dressing up and I love all things horror, so it just seemed right," said Laws. The bar plans on holding the Monster Ball as a yearly event, with each having a theme. This year's theme is 'classic monsters,' such as Dracula, the Wolfman, Frankenstein's Monster, and all those other Universal and Hammer Horror favorites. Laws said the bar will be fully decorated, and though she could not reveal the nature of the decorations, she said it would be hard to recognize Chizuko.
The ball itself is both a DJ-led dance party and a concert featuring local acts as well. Acorns, Future Hate and Free Love Clinic (formerly Dicks from Mars) will all be performing in support of the headliner, Company of Ghosts. Fronted by singer p//hutchnsuch, as he requested to be called, Company of Ghosts performs an annual Halloween show to celebrate their anniversary as a band—with this being their ninth annual show.
"The band started because a couple of the members lived in what turned out to be an actual haunted house. The first couple of weeks we were there, all this weird stuff kept happening to us, and we eventually did research and found it happened to other people," said p//hutchnsuch. "That's what the Flophouse Ghosts EP is about: true stories from that house."
Company of Ghosts was founded in 2008 by p//hutchnsuch and Jesse Vanderweert, and the original line-up consisted of eight members—their instruments including banjos, washtub basses, guitars, musical saws, junkyard percussion, washboards, drums and sometimes accordions and mandolins. Over the years, they have been through between 28 and 30 members, but p//hutchnsuch says 'once a Ghost, always a Ghost.'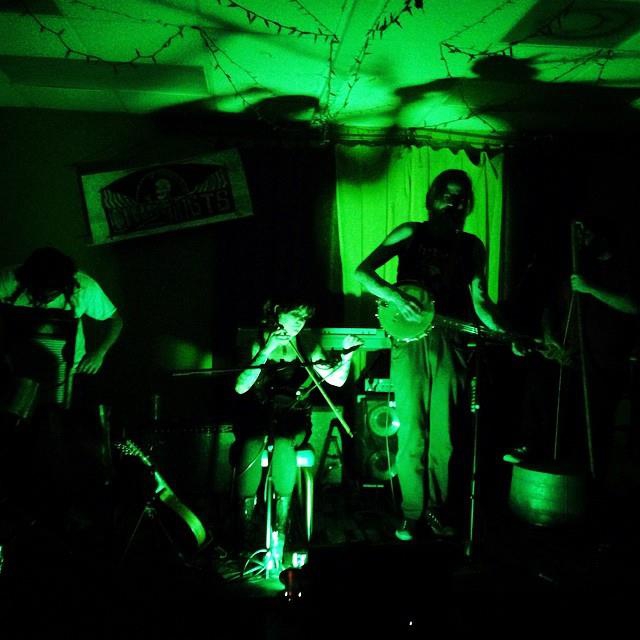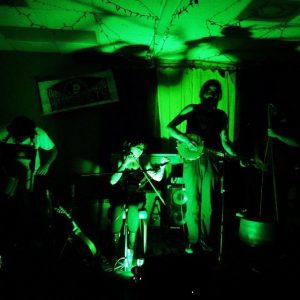 Chizuko and Company of Ghosts have also teamed up with O'Zone Pizza Pub for the Midnight Costume Contest—which Laws said is designed to be a highlight of the night. First place will win $100 in cash, as well as $50 gift certificates to both Chizuko and O'Zone; second place will win $50 in cash and $25 gift certificates to Chizuko and O'Zone. An honorable mention is also awarded with $25 gift certificates to both locations as well.
"Company of Ghosts is one of our favorite local bands, and it's so cool to be able to team up with them and O'Zone to make this ball happen," said Laws. Both Laws and p//hutchnsuch said there would be many surprises during the evening that would really make the event stand out.
"We do this big Halloween show every year, but this one is looking like it will be the best one yet," said p//hutchnsuch.
Chizuko's Monster Ball is on October 28 at 506 West Belmont Street. Doors open at 7 with a cover charge of $8 for 18 and up, and the show starts at 9. Chizuko will be closed on October 29. For more information, visit facebook.com/chizukopensacola or facebook.com/companyofghosts.
Chizuko October Events
October 1: Oktoberfest
October 6: Bars > Bullsh!t: The Return
October 8: Punk Rock Flea Market
October 14: AF the Naysayer
October 25: Walter Etc./Marona/Feed Lemon/Lights With Fire
October 27: Hip-hop Night #3