By Jenn Cole
Get ready to color your world! Whether you prefer racy red, princely purple or heavenly white, the Pensacola Little Theater invites you to party in the spectrum at their premiere fundraiser event, Cabaret. Color Me Cabaret: Experience the Spectrum takes place on April 1. The community theatre goes all out for their annual event. As you move from room to room, you'll find surprises all around. Chocolate fountains, body painted ladies, live bands, spinning DJ's and more—all under one roof for one vibrant evening.
The outside room promises to be one hell of a party. With a red color theme, a section of E. Zarragossa Street shuts down for the night. Play under the stars as your eyes take in the sizzling elements of love, sex, some playful sin and everything racy in between.  Lounge in the Red Room where champagne flows freely. Tempt your taste buds with a sushi spread by Sake Café. Satisfy your sweet tooth with sensual red desserts.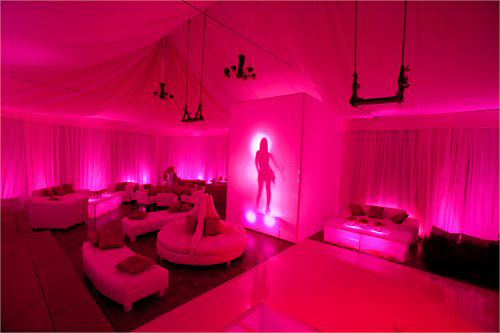 When your belly is full, the Red Room offers a feast for your eyes. Roxie le Rouge, an artistic burlesque performer, will take the stage. The provocative performer hails from New Orleans and delivers a devilish act. She'll make her moves and you can move on to the poker tables, where you might meet Lady Luck in the outside casino area. Finally, the Red Room really heats up as you dance the night away to the Rowdies Rock live band. Madrina Ciano is chairing the street party and she promises it will be 'hot, hot, hot.'
If it gets too hot for you, take a walk through the pearly gates—a heavenly white room is just inside the doors. Listen to a soothing harp as angels move all around you while you enjoy sweet treats from the white chocolate fountain dessert table. Valerie Russenberger chairs this delicate masterpiece and she promises a place to enjoy a peaceful moment before you're drawn into the courtroom by the sounds of doves crying.
Doves may cry, but jaws will drop as you enter the purple palace. Let's go crazy! The courtroom is going purple in Princely fashion. An homage to the iconic signer awaits you with lights, music and videos. DJ Matt Powell will spin a tribute to Prince. If the lighted dance floor doesn't change your world, you might want to try the ice block shots. You'll also find Prince themed treats provided by Appetite for Life.
The Prince party doesn't stop at dancing, eating and drinking. Look up and you'll see Pure Aerial Performances' aerialists Ashlyn Swafford and Kaitlyn Carroll hanging from the ceiling. And what would a PLT party be without a drag queen? Bedlam's Drag Queen Gappie Gee takes you for a walk on the wild side. Did I mention the body painted ladies? Doves will cry when you look in the gilded cages at these beauties. The royal treatment awaits you at PLT's Cabaret.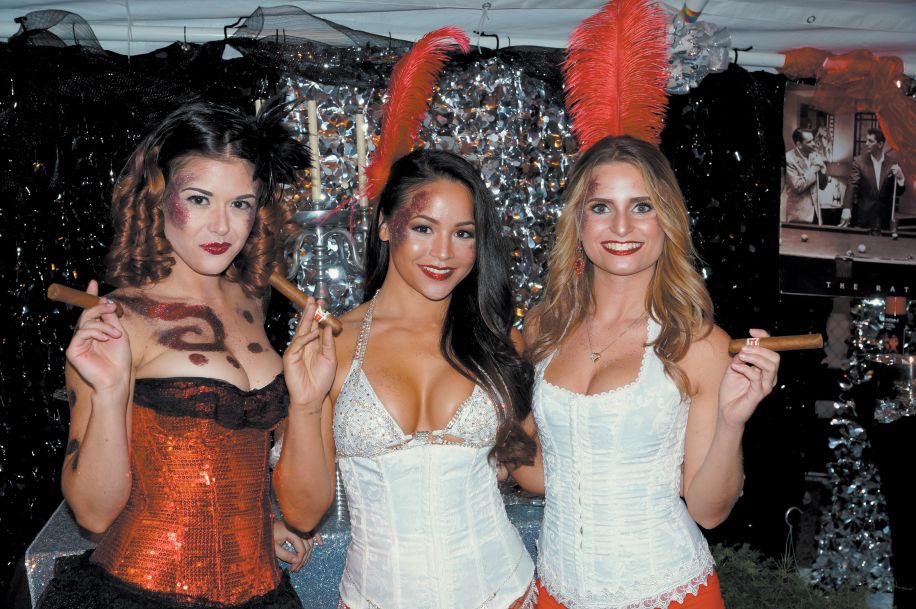 Be sure to make the most of the party by bringing plenty of green. The party's goal is to make money for the Pensacola Little Theater and the Cultural Center. Check out the atrium, where you'll find one of the best silent auctions in town. Place your bid on a beach getaway, a priceless baseball pitch or a treasured piece of art. The PLT offers up plenty of party favors to bid on, from haircuts, to lunch with a celebrity, to a fine piece of jewelry. There's something for everyone at the silent auction.
Cabaret is the biggest fundraiser of the year for the Pensacola Little Theater. It's crucial to the survival of the oldest continually operating community theater in the Southeastern United States. Since 1936, the Little Theater has been a staple in Pensacola. It has changed homes a few times, finally settling as a hub for the performing arts in its current home in 1996. The building was once a jail, but now the Pensacola Cultural Center houses the Little Theater, the Pensacola Ballet, the West Florida Literary Federation and even a church.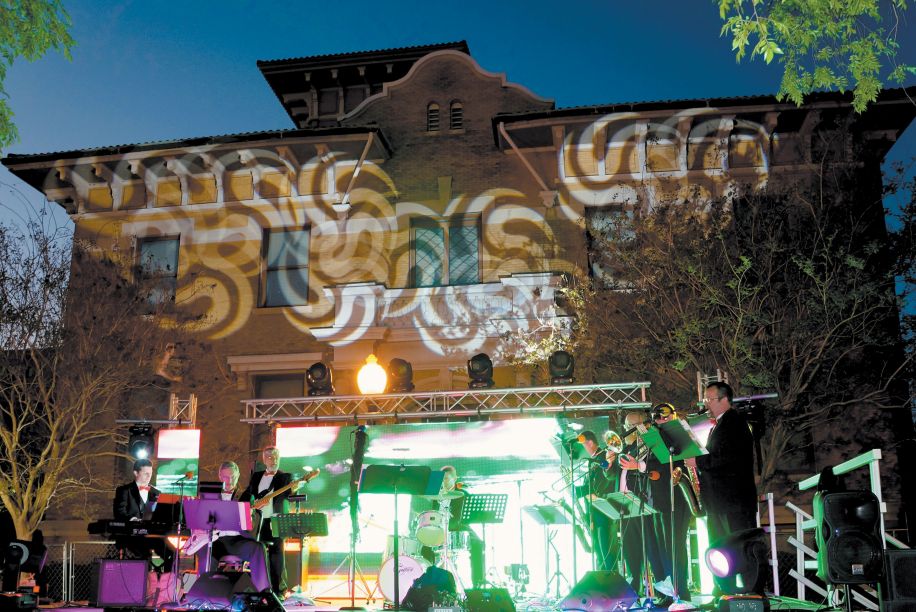 PLT's theater is made up of thousands of volunteers, bringing quality community theater to all of us. The theatre also offers acting, writing, and production classes. PLT is a hub for the creative, the fun, the adventuresome. On one night a year, PLT lets it hair down and throws a massive party. You don't want to miss it. This is the Pensacola event everyone will be talking about.
Make your plans to come to Cabaret! April 1. Nope, I'm not fooling. It's going to be one hell of a party. Doors open at 7 pm. Tickets are $75 and include your food and drinks. Come in your color themed outfits, sizzle in sparkles or throw on some jeans. This party has no dress code, but you do have to be 21 years old to enter. Hire the babysitter and come play in the PLT Cabaret spectrum.