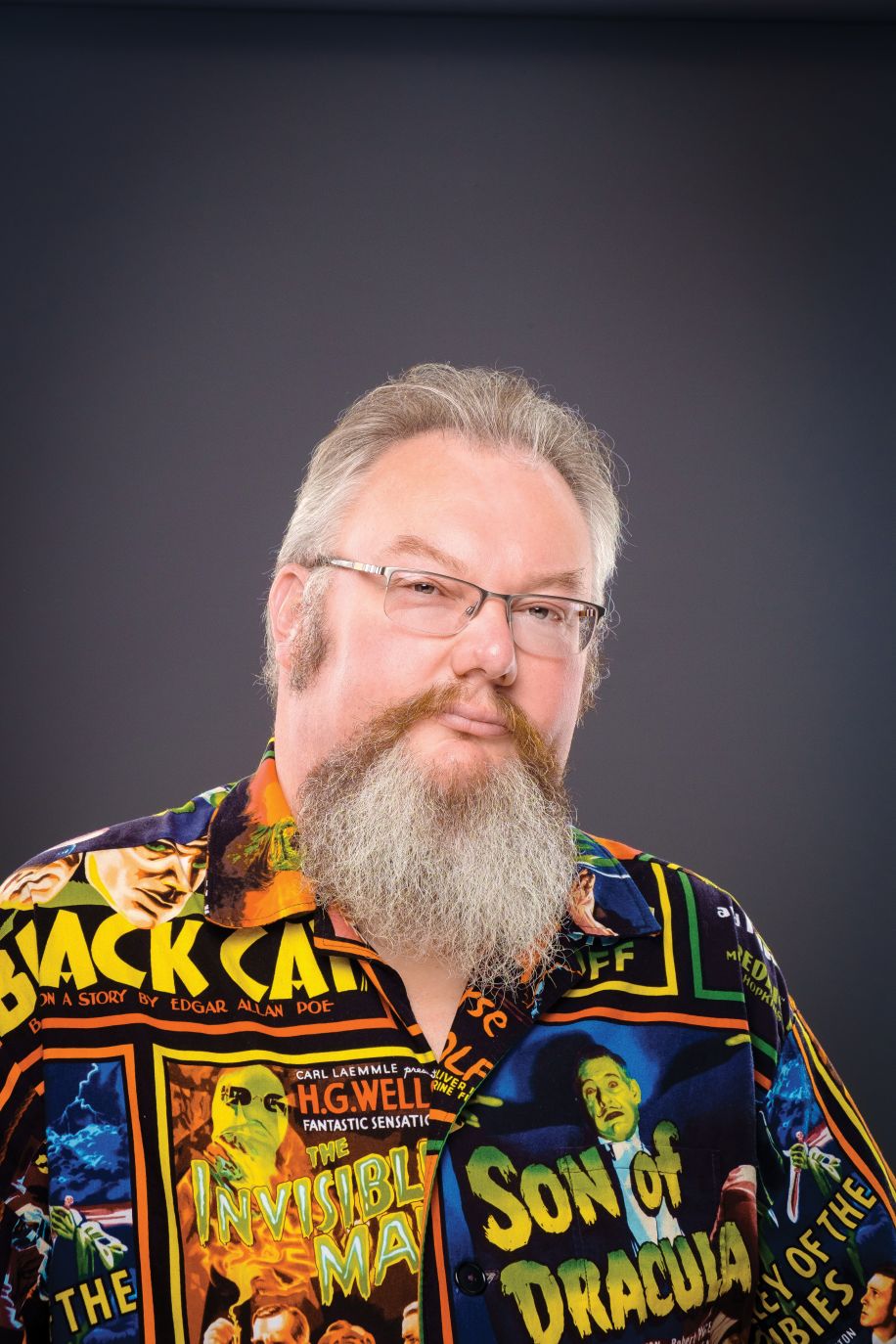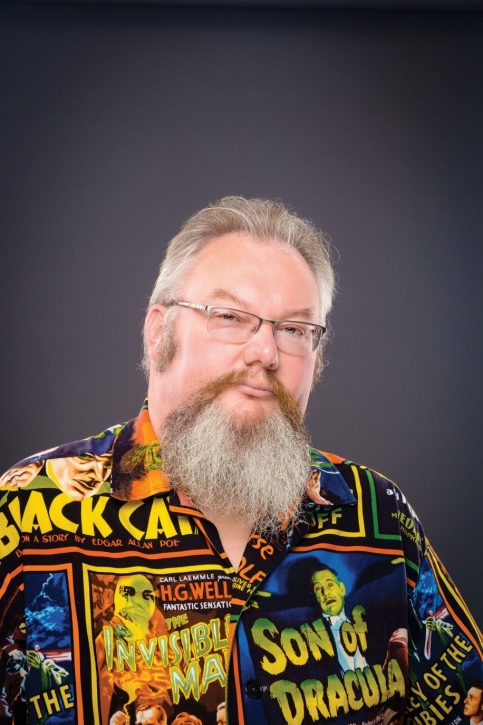 By Gina Castro
If you were to ask a Pensacola local "What is Pensacon?" you would, honestly, get hundreds of answers, but for the most part, you would be told that this comic convention is unlike any other. With a celebrity guests list that always delivers and venues spread throughout downtown, it's hard to talk about anything but Pensacon during the month of February. Throughout the years, Downtown Crowd has made a point to focus its February issue on Pensacon, but we realized that we haven't taken the time to get to know the mastermind behind Pensacon.
Mike Ensley grew up right here in Pensacola. His interest in science fiction, horror and fantasy, or "the nerd world" as he likes to call it, began with an obsession over Batman at five years old. Ensley found himself captivated by reruns of the 1966 live action version of Batman. Once he discovered Star Trek and Star Wars, everything in that genre opened up to him. By 11 years old, much like the cast of Stranger Things, he was bewitched by Dungeons and Dragons, which ultimately led him to his first convention during his eighth grade year.
The convention was in the Holiday Inn behind University Mall, neither of which are there today. His mom dropped him off in a bustling room of people playing D&D. He walked around talking to people and ended up chatting with world renowned Star Wars artist Dave Dorman, back when Dorman was just a kid from Destin. And just like that, Ensley was hooked.
"Once I was old enough, I would go to everything from small local things to DragonCon to San Diego Comic Con and everything in between," Ensley said. "I always kind of thought I would like to do this and run a convention one day."
Eventually, Ensley decided to make a career out of his passion. He went to Pensacola State College for journalism and became a graphic artist. In 2001, Ensley and his longtime friend Chip Chism started their own tv show Nightmare Theatre, which is similar to Mystery Science Theatre 3000. Ensley played the minor demon Baron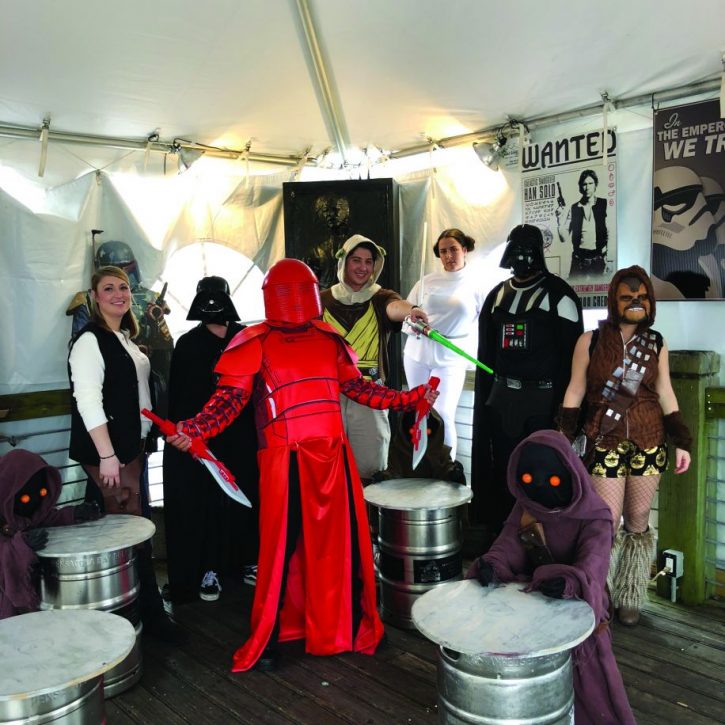 Mondo Von Doren and his sidekick was masked wrestler El Sapo de Tempesto, played by Chism.
The two friends shot the show on home video equipment, edited it themselves and bought time to air it on local lease-accessed programing. They also made and sold their own commercials. Nightmare Theatre hosted Ghouls Gone Wild Weekend on Spike TV in 2006. The show is now on PBS in five different cities and five different stations both in Florida and Tennessee. Ensley credits his years of hosting events for Nightmare Theatre at local movie theatres and nightclubs for helping prepare him to host Pensacon.
"We did a lot of events with Nightmare Theatre. It helped me learn how to do an event, certainly not at the scale that I do now, but it got my feet wet," Ensley said.
The one concern that was holding Ensley back from doing Pensacon was the culture. He wanted to make sure that the comic book and fantasy culture was at a point where this new convention would have plenty of support. As Marvel Universe started releasing movies like Captain America and The Avengers around 2013, Ensley saw his chance to launch Pensacon, so he decided to test the waters through a small Facebook page.
"It seemed like, at that time, the culture was right, so I just tested it. I started a Facebook page and asked if anyone would be interested in this," Ensley said. "Within a week or so, we had over 1,000 people on the page indicating that they were interested in the convention."
So, Ensley hopped right on it. The first thing Ensley focused on was inclusivity. "The first thing I wanted it to be was all inclusive," Ensley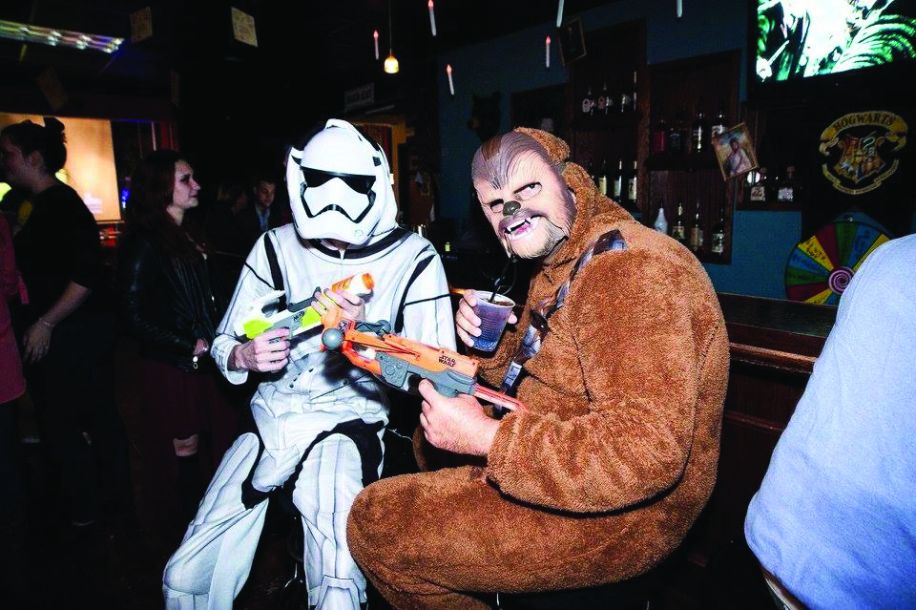 said. "That's why I didn't just go after anime guests or just after Star Trek or Star Wars. I wanted to have a little bit of everything, so we have the writers, the artists, the tv celebrities, movie stars, costuming and gaming all under one roof." So, Ensley reached out to artists he met throughout the years and planned a one-day event at the American Legion Hall, but as word spread and Ensley wrangled in actors from Star Wars, Star Trek and Battlestar Galactica, the event grew to a two-day event at two major venues: Pensacola Grand Hotel and Pensacola Bay Center.
"The first year I kind of expected about 3,000 people, but we ended up with close to 11,000 people," Ensley said. "Then it just grew from there and doubled again in size the second year, and it's just steadily grown and grown."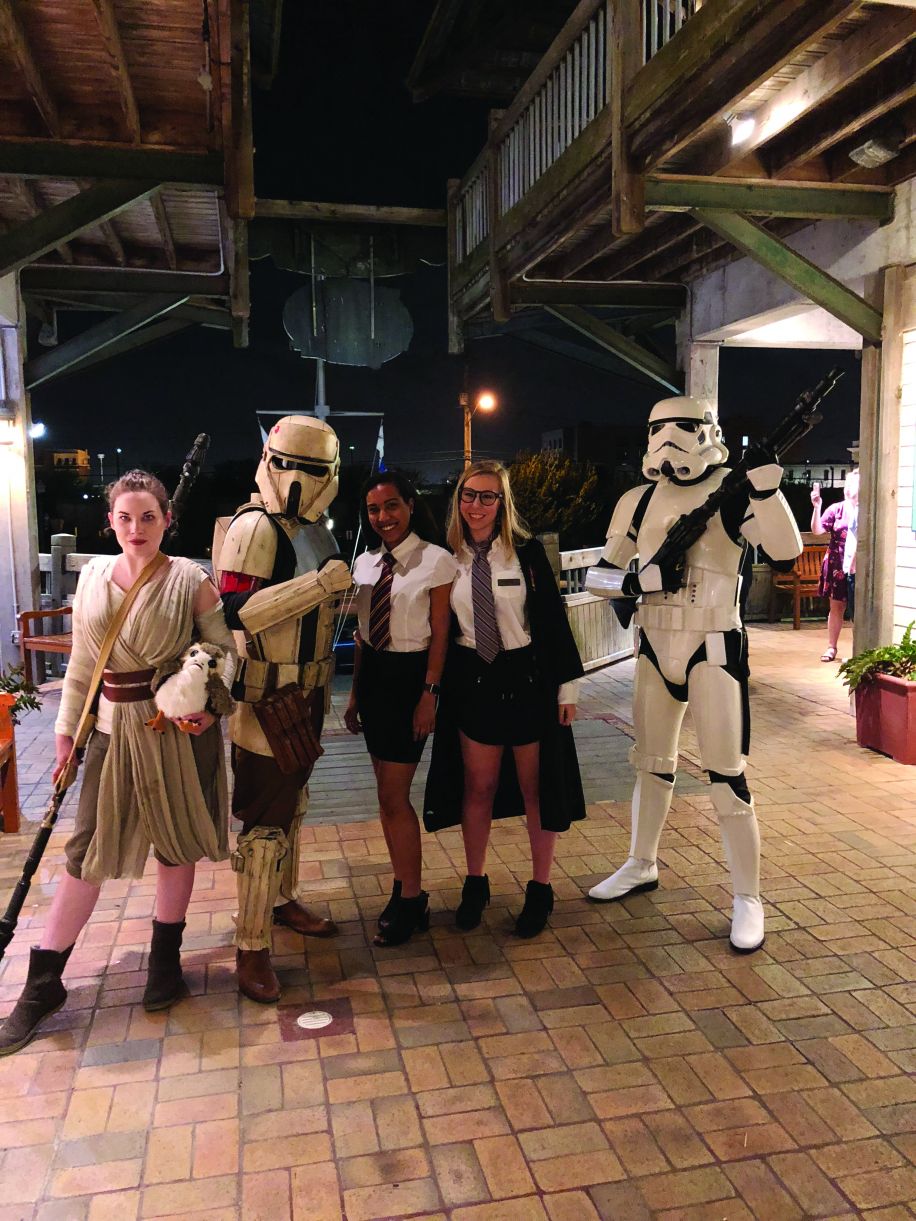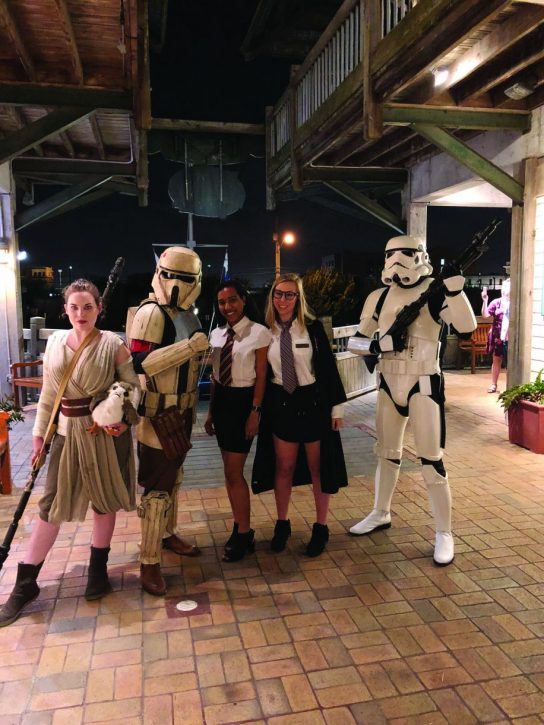 Although Pensacon's first year had thousands of local supporters, it also had naysayers. "A lot of people were very skeptical when we first started," Ensley said. "They thought Pensacola wouldn't be able to support something like this." But Ensley stayed motivated. He went door-to-door on Palafox asking businesses to take a chance on Pensacon. "People said 'yeah we'd love to be a part of it,' so that first year, we had probably six or seven restaurants and bars doing their own parties at their own places," Ensley said. "That was all it took."
Today, Pensacon has become not only more inclusive on a genre and pop culture level but also on a community level. Ensley selects celebrity guests from a wide range of fandoms but also pop culture icons that just about anyone can connect to, such as this year's guest Weird Al Yankovic. Pensacon's venues take over all of downtown– from the Saenger Theatre to the Rex Theatre to the UWF Historic Trust buildings. Even businesses like the Fish House and Perfect Plain go all out with their themed after parties.
But most importantly Pensacon makes an impact on the individual. "People have connected and found each other through Pensacon. One of my pharmacists actually met her husband at Pensacon, and they got married," Ensley said. "We've had several engagements."
So whether you are coming to Pensacon to kick it with some celebrities, make friends or maybe find love– thanks to Ensley– Pensacon is the place for you.