It seems like every month we're writing about a new restaurant, watering hole or dining trend that has sprung up in the rapidly changing downtown Pensacola. New spots are popping up so fast it's hard to keep track. Already recognized as one of the best entertainment districts in the nation, Palafox continues to evolve with new tastes. In an attempt to keep on top of everything delicious, we've rounded up this list of every new spot that you can either try now, or can look forward to in the coming weeks and months. Bon appétit!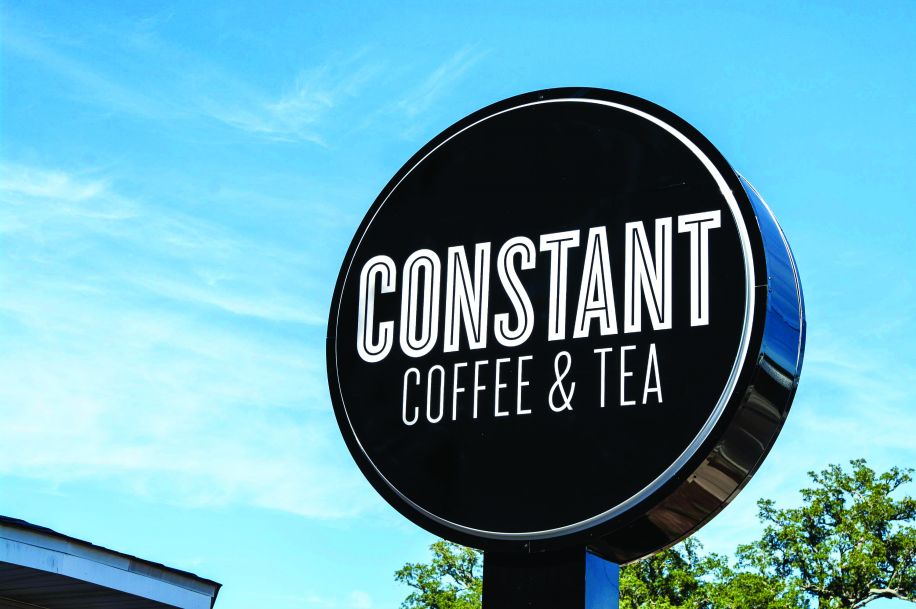 Constant Coffee & Tea
A favorite of coffee connoisseurs since opening in 2013, this Scenic Highway hot spot will open a new location on Palafox Street in the Brent Building breezeway in the Fall.
Owner Philip Switzer said the new location will differ significantly from the Scenic Highway location.
"We're trying to tailor each expansion to the neighborhood, so for downtown we're going a little more polished, a little more refined kind of an updated art deco; clean lines, slick kind of look," Switzer said.
Switzer said the new location will have a lunch counter feel, and will offer cocktail-style drinks like an expresso tonic and mint julep, but with coffee instead of alcohol.
"We realized there wasn't really a place downtown for the teetotaling crowd, it's all alcohol, so we wanted to fill the niche," Switzer said.
Construction is still underway, but Switzer said he's hoping for a mid-September opening.
You can find Constant Coffee & Tea online at ConstantCoffeeAndTea.com.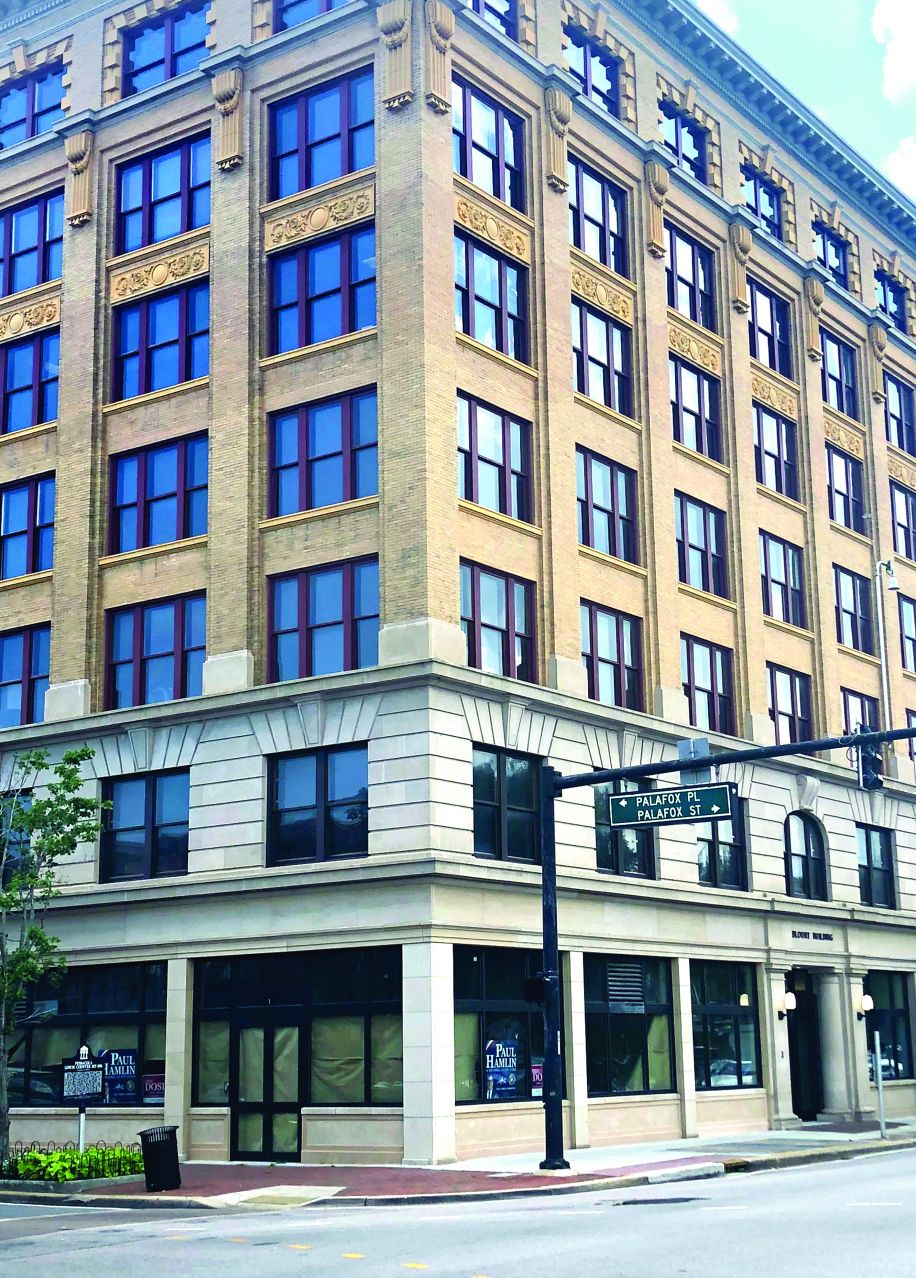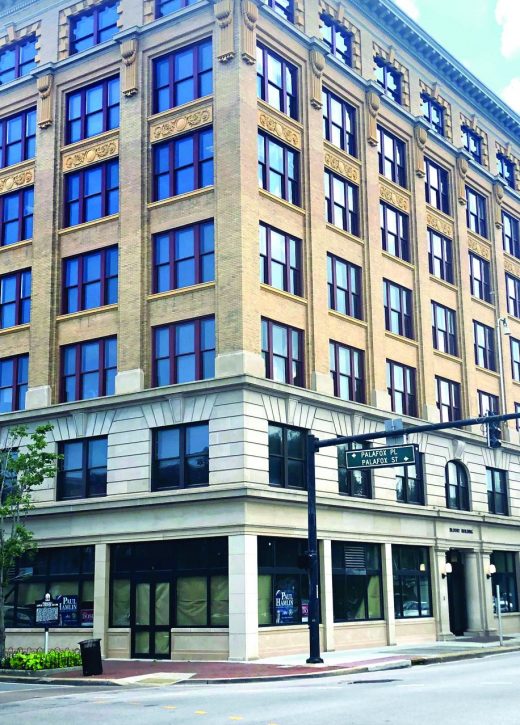 The Kennedy
 Perhaps you've heard the buzz about this mid-century modern cocktail bar going in at the corner of Palafox and Garden streets. It's the latest venture by Old Hickory Whiskey bar owner Karie Garrett.
The bar will be a throwback to the suit-and-tie establishments of the 1950s and 60s and promises classic drinks with a modern flare. Taking its name from John F. Kennedy, The Kennedy promises patrons an atmosphere in step with the late president's classic style. Fans of AMC's popular "Mad Men" will definitely want to drop in for a Manhattan.
Utilizing the kitchen left behind by the space's former tenant, Pita Pit, the bar will also serve small plates focusing on locally sourced ingredients; just don't go expecting a full meal.
Renovations are still underway, but look for a Fall opening in September or October. You can find The Kennedy online at TheKennedy.bar.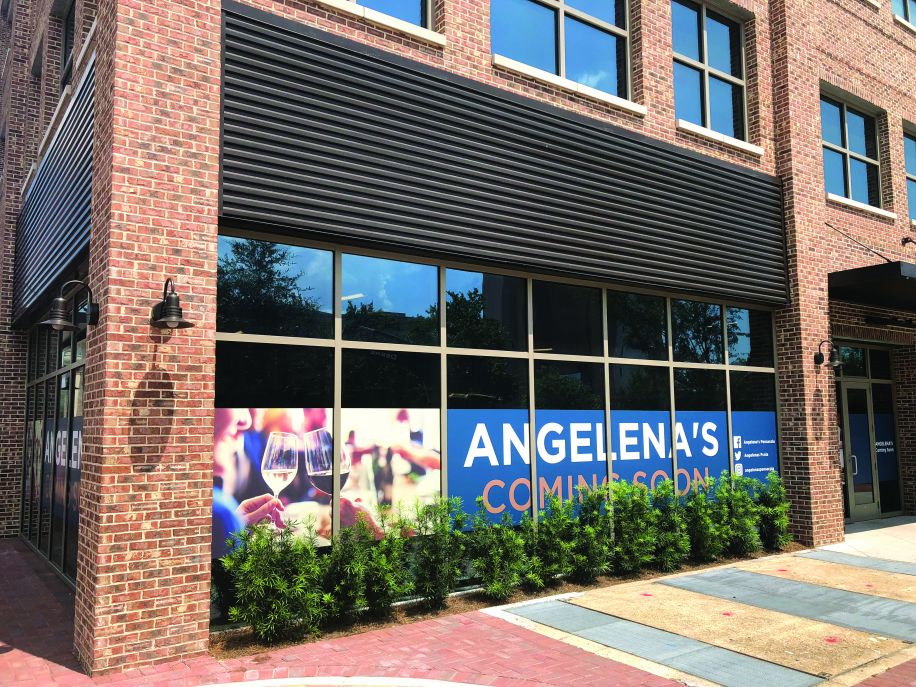 Angelena's
A testament to the fact that there's no such thing as too much pasta, this upscale Italian restaurant is taking over the ground floor of the new office building at the corner of Intendencia and Jefferson Street.
Helmed by two-time "Chopped" winner and director of culinary research at The Institute of Culinary Education in New York City James Briscione, Angelena's will bring the kind of fine Italian dining downtown that has recently only been found at V Paul's Italian Ristorante.
"You're going to see a beautiful wood-burning oven that's going to produce pizzas and baked pastas and roast fish right out of Gulf of Mexico," Briscione said.
Briscione's wife and author of the novel "Belle in the Big Apple", Brooke Parkhurst will serve as the restaurant's wine director.
Part of the Great Southern Restaurant Group whose other properties include The Fish House, Jackson's Steakhouse and Five Sisters Blues Café, Angelena's will managed by Jean Pierre N'Dione, co-owner of Five Sisters.
Angelena's is under construction and is set to open in September. You can find them on Facebook by searching Angelena's Pensacola.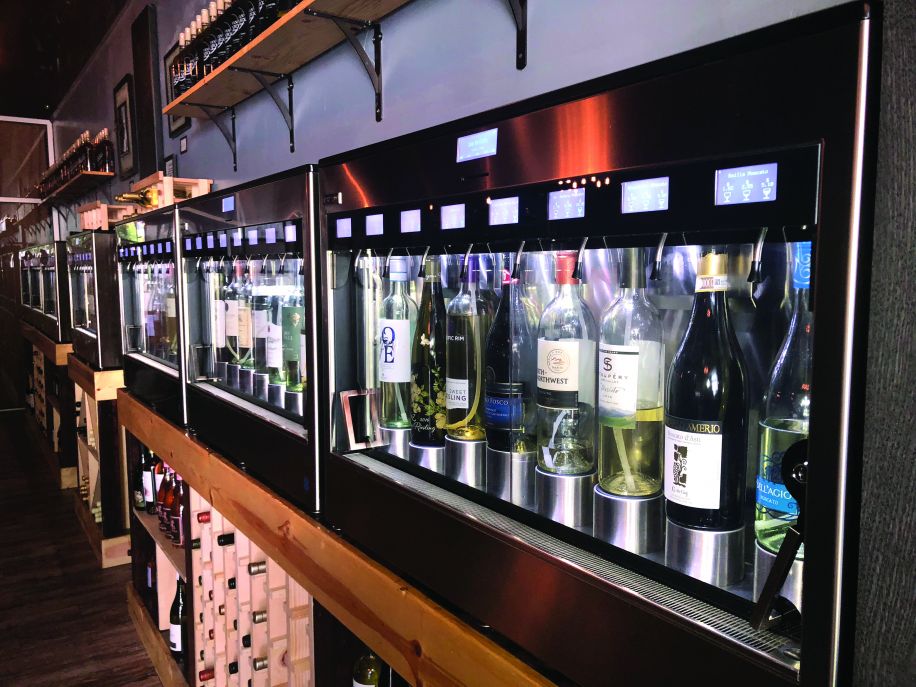 Casks and Flights
 Perhaps the most unique new venture in downtown Pensacola, Casks & Flights brings a modern twist to traditional wine-by-the-glass service.
Rather than selecting cabernets and roses off a menu, customers can browse a wall of self-serve kiosks, selecting their wine and pour size from a small tasting to a full glass. A quick credit card swipe and out comes the perfectly chilled wine. The different pour sizes allow customers to try a range of different vinos without breaking the bank.
Casks and Flights is the creation of co-owners John Wilson and John McCorvey, who met at Wilson's former business, Swan Neck Meadery. In addition to serving wine, the co-owners also brew and sell their own mead, a lightly alcoholic beverage fermented with honey and flavored with fruits and spices.
Located at 121 S. Palafox Street across from the Saenger Theatre, Casks and Flights is open from 4 p.m. to midnight Monday through Wednesday, 11 am to 2 am Tursday through Saturday and from 1 pm to 8 pm on Sunday.
You can find Casks and Flights on Facebook @casksandflights.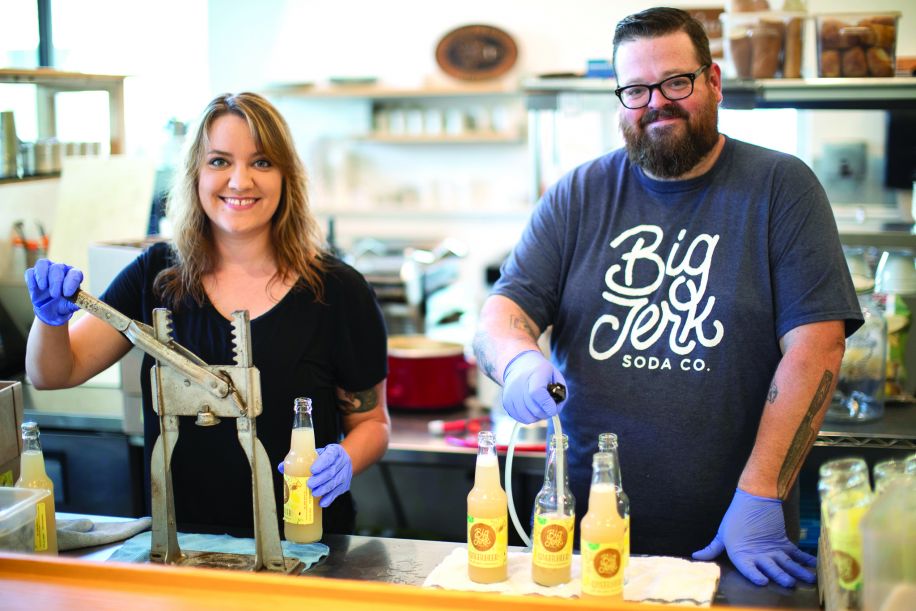 Big Jerk Soda
Big Jerk Soda may not have its own brick and mortar location, but this new company is quickly spreading its all-natural pops throughout downtown and the wider city.
In flavors like Strawberry Basil Sour, Toasted Coconut Cream Soda and Lavender Lemonade, Big Jerk Sodas are the creation of Pensacola couple Ryan and Jennifer Eaton. Using all-natural, locally sourced ingredients, the couple is constantly experimenting with inventive flavors from their headquarters at The Leisure Club.
Their latest creations include a Choco Mocha Thunderbolt coffee-flavored soda, and a Blueberry Peach Soda made with berries from Molino and peaches from Chilton County in Alabama.
Since officially starting in February, Big Jerk Soda have spread their brand to The Apple Market, End of The Line Café, Chizuko and Perfect Plain Brewing Co.
You can find Big Jerk Soda on Facebook @BigJerkSoda.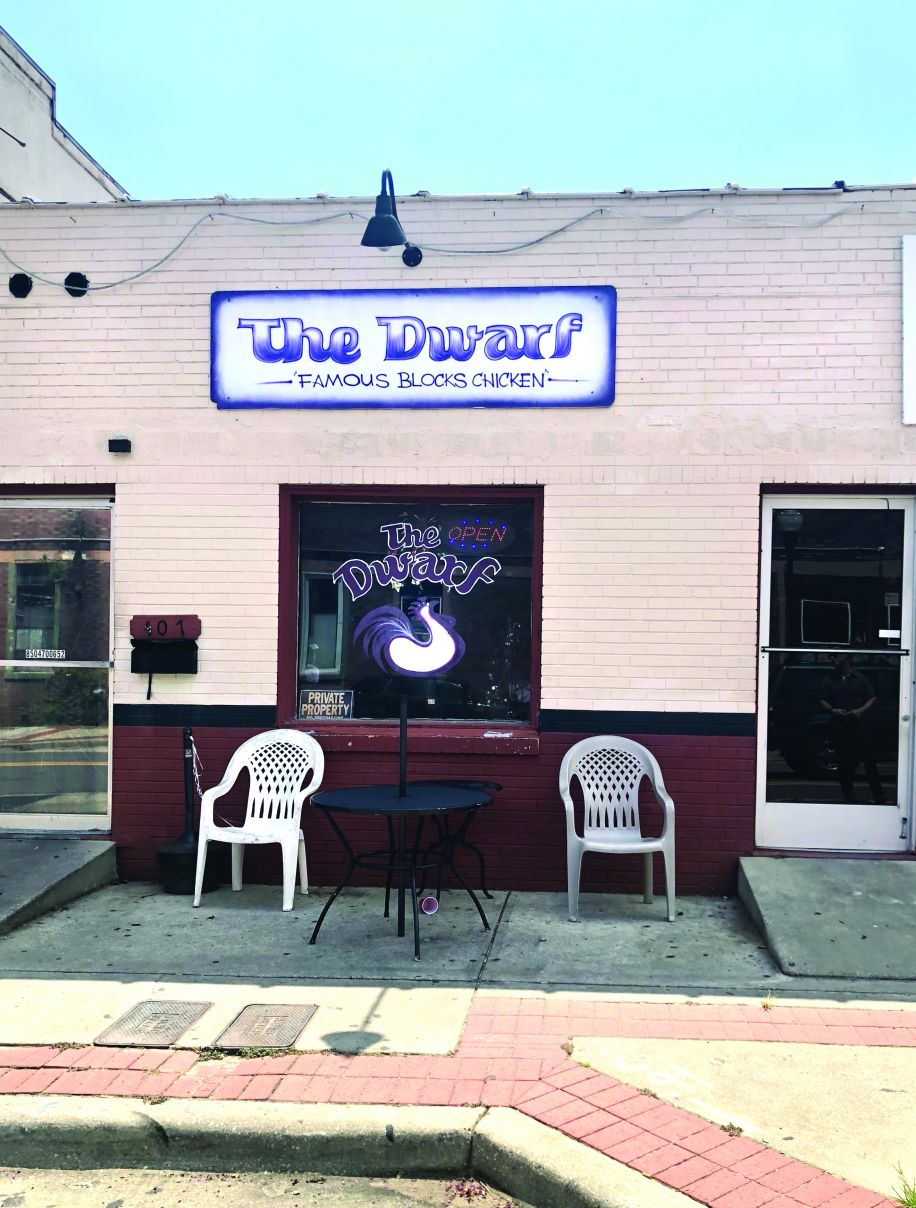 The Dwarf
While not exactly new, this outstanding chicken spot has flown under-the-radar since reopening at its historic location in the Belmont-Devilliers neighborhood.
The original Dwarf Chicken Stand opened in heart of the Belmont-Devilliers district in 1963 serving fried chicken and Southern sides to generations of loyal customers until Hurricane Ivan destroyed the building the restaurant was housed in in 2004.
The business reopened on Massachusetts Avenue in 2007, but struggled to succeed outside its former home. Now The Dwarf is back at 407 N. DeVilliers St. and so are the customers.
The Dwarf offers classic sides like fried okra and collard greens, but the chicken is the star of the show. At $4 for a drumstick and thigh or $4.50 for a breast and a wing, it's easy to eat your fill for a reasonable price.
For those returning from a night out or just seeking to satisfy a late-night craving, The Dwarf is open until the wee hours from 2 pm to midnight Sunday and Monday, noon to midnight Tuesday through Thursday and from noon to 4 or 5 am Friday and Saturday.
The Dwarf is a small operation, so you may have to wait a while if you order at the counter, but you can call your order in ahead of time at 470-0652.
Lest We Forget
We've covered so many new restaurants and bars in recent issues that it didn't make sense to relist them all here even though some are as new as those on this list. That said, we'd be remiss if we didn't mention Graffitti Pizza, which is open now across from World of Beer, and Big Top Brewing Company, who will open a brewery and pub at 21 West Romana this month.