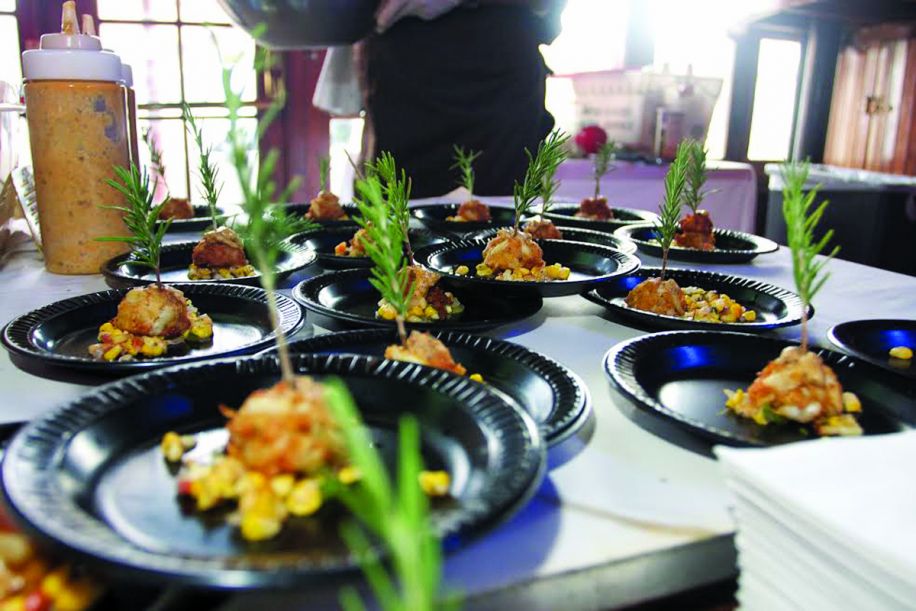 The Arc Gateway Crab Cake Cook-off is one of Pensacola's most iconic and well-attended fund-raisers of the year, and it's right around the corner. Guests are given the chance to sample world-class crab cakes, sip wine and beer while surveying the silent auction, purchase local art made by Arc Gateway's very own clients, and even participate in a raffle for a Yeti cooler.
The event, which has been a successful local fundraiser for more than a decade now, is returning with those sumptuous, fluffy, quarter-sized treats on July 22 at Seville Quarter, which hosts and sponsors the fun. Tickets for the event, which starts at 6 pm, are just $60 per person for all the crab cakes and socializing you could hope for in one night.
Started in the 1950s, Arc Gateway is a non-profit organization that serves children who have or are at risk of developmental disabilities, as well as adults with developmental disabilities. They began the crab cake fundraiser as a way to increase awareness of their services to the community. What began as an annual get-together attended by about 50 people has grown to become a quickly and consistently sold-out event of 300 individuals.
"The event is always a lot of fun," said Grier Halstead, development and fundraising manager for Arc. "We have a lot of things new this year, including beer provided by Lewis Bear Company, a raffle, different sponsorship levels, and even a celebrity chef."
That's right, Chef Jason "J" Maxwell, a contestant from the TV show Hell's Kitchen will be there, along with 20 other local chefs, making about 300 crab cakes each and competing for the top people's and judges' prizes.
The event is always a good time for the community and a huge benefit to Arc's clients. Last year, Arc Gateway helped more than 900 individuals in the community with developmental disabilities after raising more than $25,000 at the cook-off.
Beyond the food and drink is a great opportunity to score some truly unique art made by Arc's clients. The artists receive 50 percent of the art sale, and the other 50 percent goes back into funding the program. One hundred percent of the proceeds from the event goes to Arc Gateway programs.
To snatch up tickets before they're gone, visit arc-gateway.org/foundation/crab-cake-cook-off.