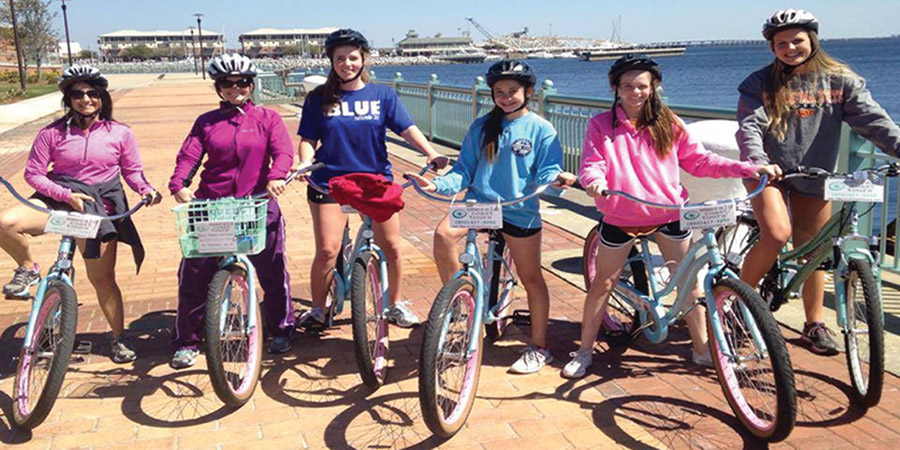 With Downtown Pensacola's resurgence has come a more progressive way of life and an emphasis on healthy, sustainable living. Few cultural shifts embody this change more than the increase of bicycle traffic Downtown. It is a fun mode of transportation rooted in childhood, an activity around which we sometimes compete and obsess but always experience great joy.
A bike-sharing program at Emerald Coast Tours, a new bike shop named Ride More Bicycles, and a new monthly event from Bike Pensacola called Slow Ride are all evidence that the two-wheeled phenomenon is becoming a more natural and pervasive aspect of Downtown life.
Emerald Coast Tours offers tourist and citizens alike a range of flexible options to meet your pedaling needs. Daily rates are $10 and weekly rates are $50. They will even deliver the bike(s) for free to the Downtown area. For just $10, you can have the bikes delivered to East and North Hill and for $20 they'll take them all the way to Pensacola Beach.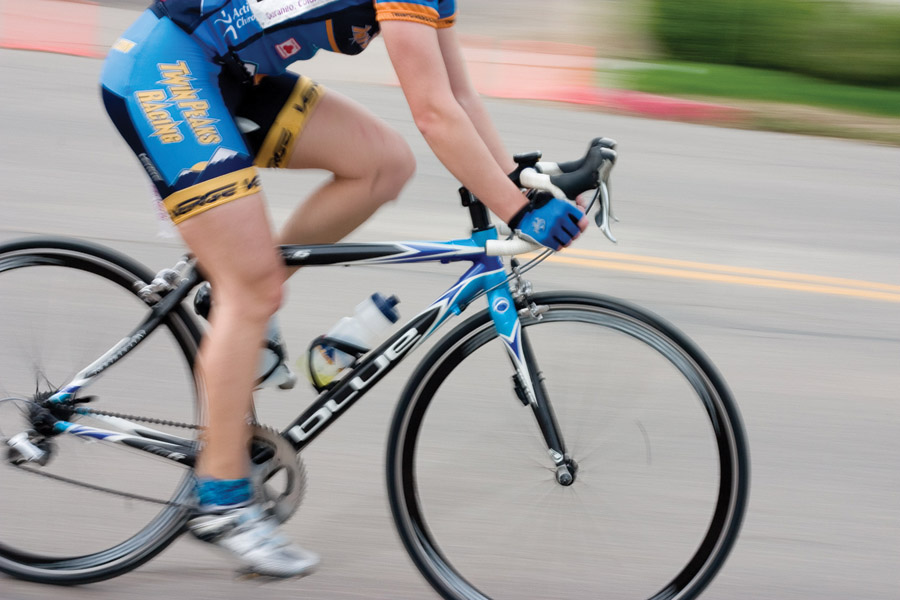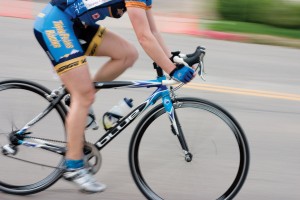 Nic Schuck operates Emerald Coast Tours, which also offers Segway and bike tours of historic Pensacola, and says that business has been booming.
"I was trying to create a market around the growth of Downtown," Schuck said, explaining the concept's inception. "Bicycling all across the nation has become so trendy and Pensacola seems like the perfect place for that. There's slow traffic and frequent stop signs."
Schuck said that the rental rates have been increasing every year, mainly to tourists who want an inexpensive, fun way to see all the city has to offer.
"We rent out single-speed cruisers right now, which is perfect for exploring the town at a leisurely pace of around 6 miles per hour," said Schuck.
He hopes that Pensacola becomes more bike-friendly as the years go on, saying that the implementation of a Complete Streets program could help to both educate the public and make cyclists feel safe and secure.
For those looking to make a more long-term commitment, Bikes Plus on Palafox and Ride More Bicycles on Gregory Street are the perfect options. The latter store is the brainchild of two brothers-in-law who share a passion for excellence and precision in all forms of cycling. The two opened the shop in early August and report that the community has been very responsive.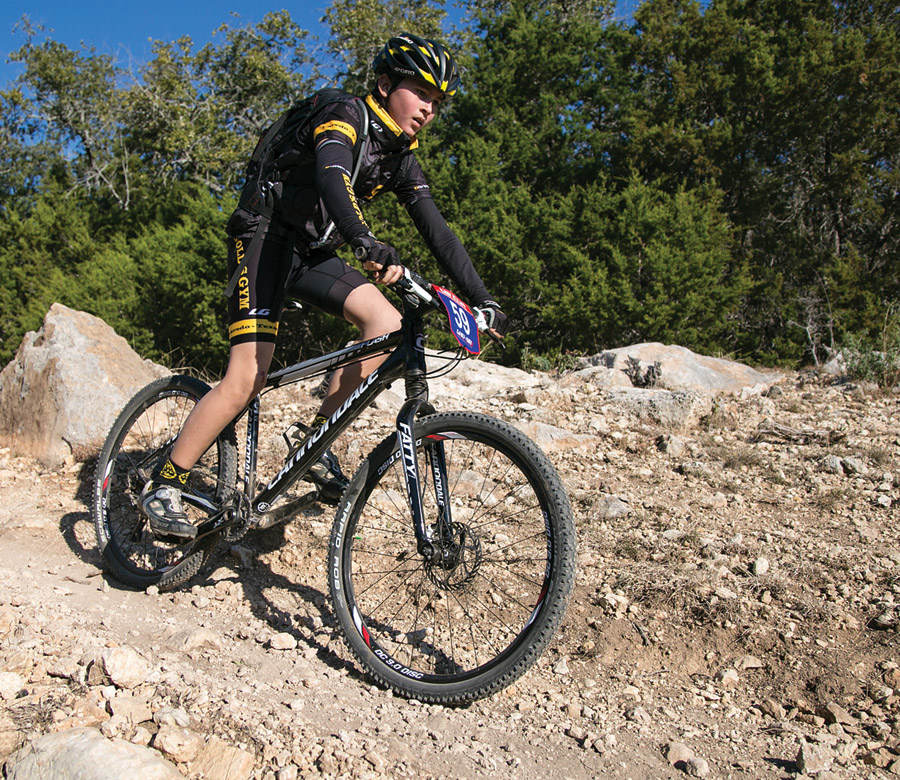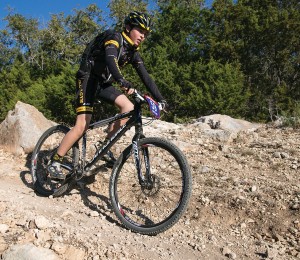 "You can tell this city is really passionate about bike culture and living in a healthy and sustainable way," said Travis Coleman, owner of the store. "Cycling is a passion, whether it's recreational, competitive or a business."
Travis moved here from Washington, D.C., a place with a very active cycling philosophy. He said that we wanted to tap into what he perceived to be a burgeoning lifestyle shift down here in Northwest Florida where he grew up.
"It's a joy just to be a part of that growing culture in Pensacola," said Coleman.
Ride More's interior design is beautiful with specialized road, mountain and hybrid bikes all on display. The expert team is proficient and honest at giving advice and steering customers toward the best possible option by allowing them to test-ride multiple bikes and even offering a year of complimentary service.
"We want to build a friendship with our customers," said Coleman. "Maybe they'll bring their kids in to buy their first bike, which is great. It's a rite of passage. We also want to be involved in the community."
By aligning themselves with existing advocacy and fun ride groups, Ride More is well on their way to being as big a part of the biking culture as that culture has become a part of the city.
"We want to offer more selection, more equipment, more pro-level services and more bikes," said Coleman. "Ride More is invested in this community."
The figurehead of that cycling community is Christian Wagley, a biking enthusiast, environmental advocate and all-around expert on sustainability. He has been biking everywhere in Downtown for close to 20 years and is overjoyed at the recent acceptance of the bike-curious lifestyle.
"Used to be, people would see me with a bike and assume I'm homeless," said Wagley. "It was such an anomaly. Now, they see me and realize I'm just one of the many people who cycle around here for work and pleasure."
According to Wagley, the leisure side of the sport has taken off way more than the competitive side, but he welcomes it all. Part of the reason for this shift, he said, is various infrastructural changes that have been made that make the roadways safer for cyclists and pedestrians, including changing Palafox to a two-way street.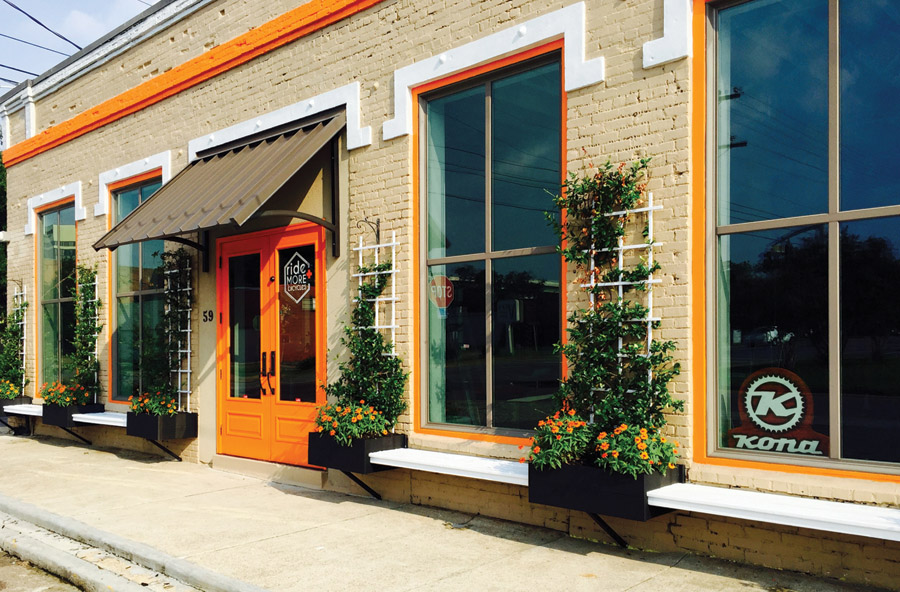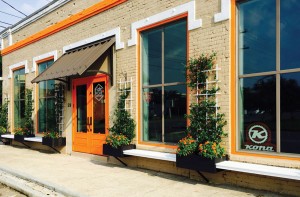 "I would grade Pensacola a 'B' for bikeability," said Wagley. "We're built on a grid system where you can take a lot of side streets and there's low speed limits, but often recreational cyclists prefer a separate road facility just for them."
Wagley is part of the Bike Pensacola team, a consortium of enthusiasts dedicated to bike-friendly policies and public education. Bike Pensacola recently launched slow ride events, which take place the first Saturday of every month. Around 100 people will gather at a local restaurant or business near the Downtown area and go for an eight-mile, hour-and-a-half ride. The pace is very leisurely and no one gets left behind. Afterward, the crew ends up right back where they started and enjoy some refreshing beverages.
The event, Wagley said, has helped boost cyclist confidence and raise awareness of just how beautiful and bikeable Downtown is.
"People who participate in that will talk to people around them and that's how cultural changes happen," said Wagley. "That's biking grew in Pensacola and that's how it'll continue to grow."
Other longstanding events in Pensacola have also helped sustain the culture's growth. The Subway Pensacola Cycling Classic, for example, is a three-stage racing event that includes a time trial across Pensacola Beach, a road race in Milton and the Criterium closed-circuit race in Downtown. Usually, about 240 racers participate with friends, family and managers looking on.
"For Pensacola to show their support for this professional bike race in our city makes a great statement of how much we enjoy and appreciate sports tourism," said David Mayo, founder of the race.
The race is the largest stage race in the Southeast and is a non-profit event that benefit the Paralyzed Veterans of America.
The Criterium is just one small part of the renaissance of health and activity that happening is in Pensacola and moving forward, two wheels at a time.