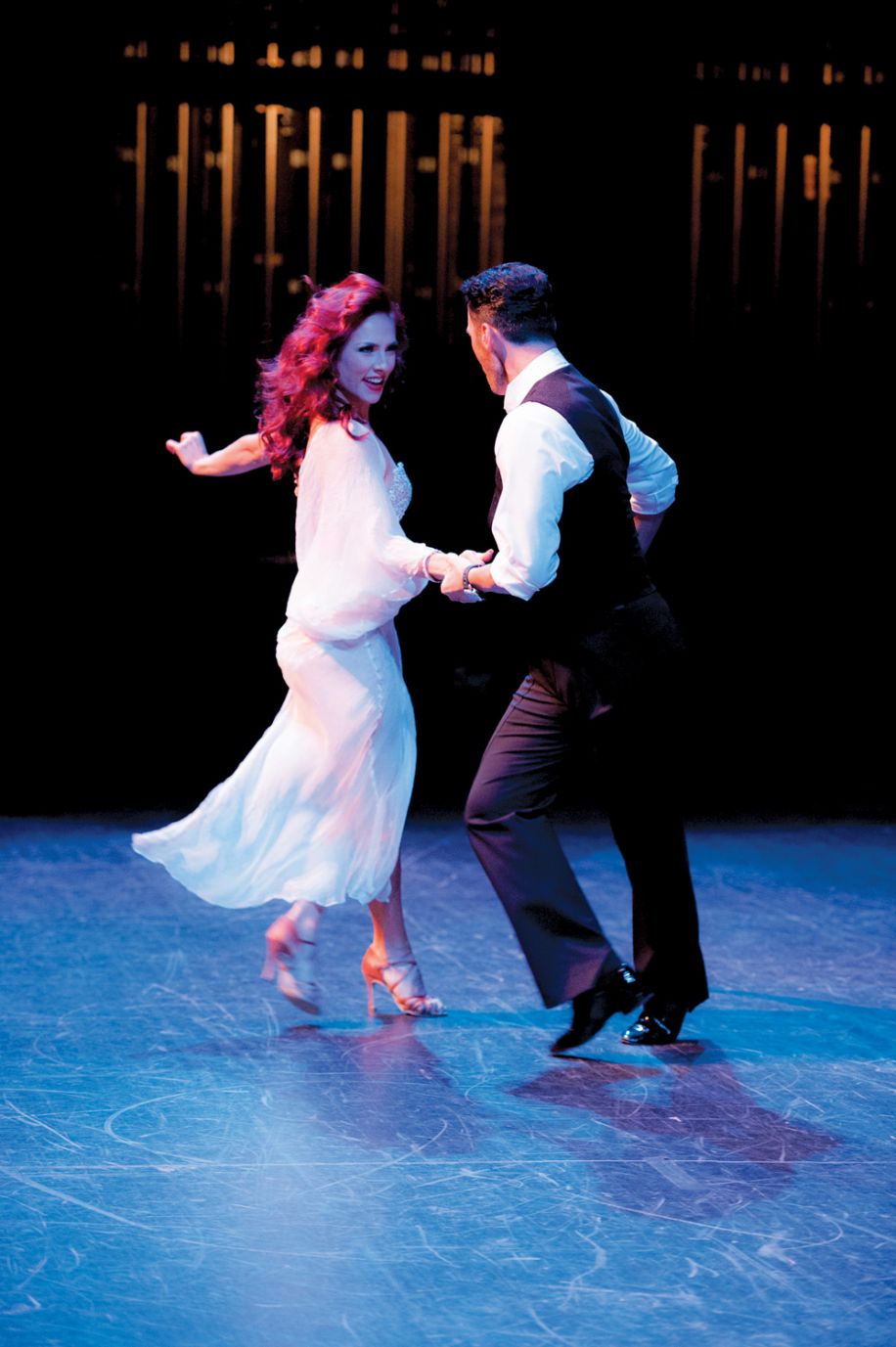 If you love dancing, music, and a live show, you will not want to miss this upcoming performance. From the tango to the two-step, the variety of dances performed during the show will make you want to celebrate. And that's the idea behind the event—to celebrate life through dancing. The performance will benefit Covenant Care, so come out and enjoy an evening of lively dance while supporting the local organization.
Fred Astaire Dance Studio owners Dawn Westberry and Victor Luna are presenting this spectacular event at the Saenger Theatre on Friday, June 17th. The live show will feature cast members from ABC's Dancing with the Stars including Toni Dovaloni, Sharna Burgess, Emma Slater, and Sasha Farber. It is sure to be an extraordinary and memorable evening.
Pensacola's very own Carey King (Studer Group), Dr. Luis Navas (Medical Center Clinic), Jason Crawford (Intelligent Retinal Imaging Systems), John Lark Herron (John Lark Herron Insurance, LLC), John McLean (Pensacola Ice Flyers), Karen Sindel (District 1 Commissioner Candidate), Laura Hussey (WEAR ABC3), and Nicole Stacey (Pensacola Beach Chamber of Commerce) will partner with professional instructors from the Fred Astaire Dance Studio to perform a variety of dances. These local celebrities will also be competing in a fundraising competition. The "People's Choice Award" will go to the local celebrity dancer who raises the most money. You can make a donation through their page at lifesadance.kintera.org to place a vote for your favorite dancer.
Pensacola Beach Area Chamber of Commerce President and CEO Nicole Stacey is excited to take part in the local competition to raise money for Covenant Care which she says is "not only an organization that we help on a regular bases, but it's near and dear to our hearts." Covenant Care challenges each of the local dancers to raise $2500, but Stacey says "the community is so giving, especially when it comes to a great cause like covenant, so I'm hopeful that we will be able to raise just a little bit more."
According to Covenant Care Development Manager Angie Schlosser, the event typically raises $50,000. Nearly $30,000 of the donations are raised by the local celebrities who compete in the event. Local sponsors are also an important part of raising money for the benefit. All funds raised by Life's a Dance go toward Covenant Care's mission.
Well known throughout Pensacola, the non-for-profit organization provides patients with a wide range of health and support services. These unfunded and non-reimbursed services include bereavement support, children's support, spiritual care, and charity care. Events such as Life's a Dance allow Covenant Care to continue to provide excellent care to those affected by life-limiting illnesses.
WEAR TV-3 news anchor Sue Straughn and Cat Country 98.7 personality Brent Lane will host the eighth annual event. Seating is limited. Tickets are $35, $50, and $75. VIP tickets are available for $150 and include an exclusive casting party after the show where you can mingle with the stars. The star-studded show is from 7 to 9 pm and the VIP casting party takes place after the show in Saenger's mezzanine and ballroom. For more information visit pensacolasaenger.com or purchase tickets at Ticketmaster.