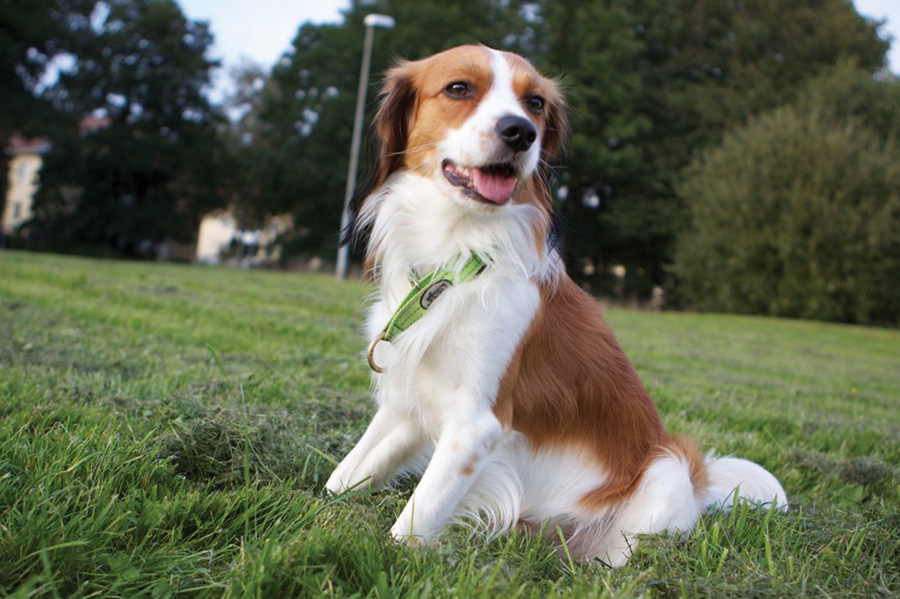 There's a group from the Downtown crowd who doesn't always get recognized, despite their global recognition as man's best friend: our four-legged crowd members whose wagging tails will tell you how much they approve of the pet-friendly places and pastimes we've found in Pensacola. We've outlined a few pet-friendly parks, places to eat, and community events, so your faithful Fido can enjoy a time out on the city as much as you.
If your doggie isn't water shy, and likes the company of other canines and the freedom to roam,  then you might consider an outing to the Bayview Dog Park and Beach. Do they like to accompany you on your morning run, or weekend hike? Navy Point Walking Trail and Bay Bluffs Park have dog-friendly trails where you are encouraged to bring your furry friend along for a healthy jaunt. Just don't forget your waste bags!
While you're out and about, strolling down Palafox Place in Downtown, don't forget you and your pooch can make a pit stop for a snack at Pensacola Bay Brewery, Jaco's, and Hopjacks. These restaurants have outdoor seating where (leashed) four-legged friends are welcome. While people food is plentiful, canine treats are not, so you might want to pack a picnic of pet-approved snacks. Anticipate glaring eyes of disapproval from your canine companion (and us) if you don't!
As for upcoming events, there's the annual A Bark to Remember scheduled for April, as well as Running of the Chihuahuas  coming in May and Barktoberfest returning in—you guessed it—October. Follow any one of these events on Facebook to see when this year's dates will be announced.
A Bark to Remember
After witnessing the positive impact animals, especially dogs, had when interacting with Alzheimer's and dementia patients, the Gulf Coast Health Care (GCHC) wanted to pair the ever faithful companion with an event that brought attention to Alzheimer's awareness. Enter A Bark to Remember (BTR), a trademarked event started by the GCHC, who connected with the Northwest/Florida chapter of the Alzheimer's Association in 2012. Last year, the event pulled around 1,800 two-legged attendees.
This year, BTR is set for April 2 at Community Maritime Park from 10 am to 2 pm. Pensacola PD K-9 Unit will be joining the BTR crew as part of the dog demonstrations this year. There will also be dog contests and awards for Best Dressed and Best in Show.
In addition to live music by The Blenders, a local band who performs regularly at Hub Stacey's and Bands on the Beach, there will be a Kid's Zone located near Maritime playground where the Rolling Video Game Truck and Kona Ice will be set up along with other kid's games and photo ops with local mascots.
Missing a furry family member? The Humane Society and Great Dane Rescue will be onsite offering chances for pet adoption.
There's several ways to donate to the BTR cause: by tax-deductible donation to the Alzheimer's Association on the day of the event at the welcome booth and bidding for items like vendor-donated gift baskets and jewelry in the silent auction. Don't think your canine companions have been left out: there will be dog-friendly surprises and auction items, too!
Admission and parking are free, and all event proceeds go to our local chapter of the Alzheimer's Association.
Running of the Chihuahuas
For the fourth year, Chihuahuas and Chihuahua mixes will race in Seville Quarter's Running of the Chihuahuas, an event that celebrates Cinco de Mayo while helping raise money for Pensacola's local Hotel for Dogs and Cats. Dogs over 15 pounds may race separately depending on the number of entries. Everyone—including your furry family members—is welcome to join the after party inside Seville Quarter and the End O' the Alley Courtyard.
Barktoberfest
Every October, Barktoberfest hosts canine costume contests, demonstrations, games, and onsite adoptions, which are just part of why you shouldn't miss out on  pet-friendly event benefitting the Pensacola Humane Society. Visit pensacolahumane.org for more information, or to learn more about pet adoption today.