Tucked onto the corner of Creighton Road and North 9th Avenue is a treasure house for DIY enthusiasts, homeowners, contractors, landlords and renters alike. Relocated in 2018, the new Pensacola Habitat for Humanity ReStore is bigger, brighter and better equipped to serve a larger customer base. Part thrift store and part surplus construction material, the 22,000 square foot building is filled to the brim with antiques, furniture, kitchen appliances, windows, cabinetry, flooring, hardware and all varieties of home improvement items.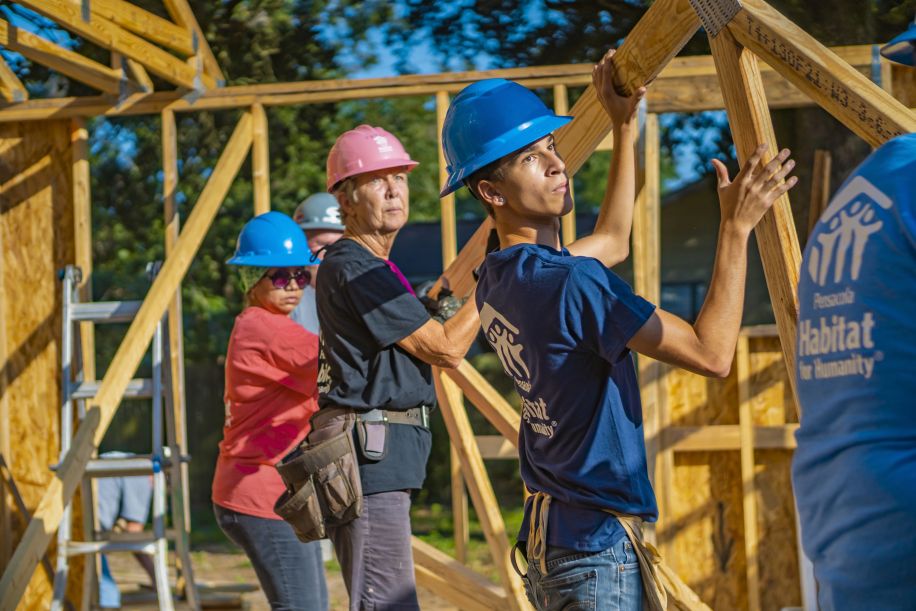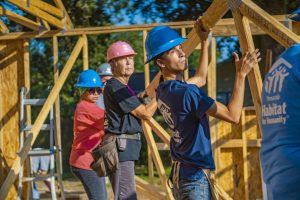 Since 1981, the non-profit Pensacola Habitat for Humanity has built almost 1,400 homes in the Escambia and Santa Rosa County area. Through the Home Buyer and Neighborhood Revitalization programs, Pensacola Habitat helps people in the community navigate homeownership and costly home renovations. Pensacola Habitat is also a dedicated advocate in the mission for affordable housing and currently services around 940 affordable mortgages, which pool directly back into its Fund for Humanity to build more housing. All net profit from the Pensacola ReStore goes directly into the mission to build homes, community and hope.
The Director of Resource Development Crystal Scott explained how the store functions: "The ReStore is donation driven. Individuals in the community, businesses and corporate sponsors like Lowe's and Home Depot donate material to be sold to support our local affiliate. Donations can be new or used and include anything that someone might want in their home from knickknacks and antiques to construction material. The store exists to serve as another revenue stream for our affiliate to be able to build homes for the Home Buyer program."
Walking through the store can be described by many as a bit of a treasure hunt. On one aisle you can find mass donations from corporate hardware stores of 5-gallon buckets of mismatched paint at a fraction of the retail value. On other aisles you can find beautiful one-of a kind refurbished wooden furniture and cabinetry. The inventory in the store is constantly changing and frequently marked down using a monthly color-coded discount of 25-50 percent off. Environmentalists can relish in the recycled material and homeowners on a budget can find cheaper solutions to repairs and renovations.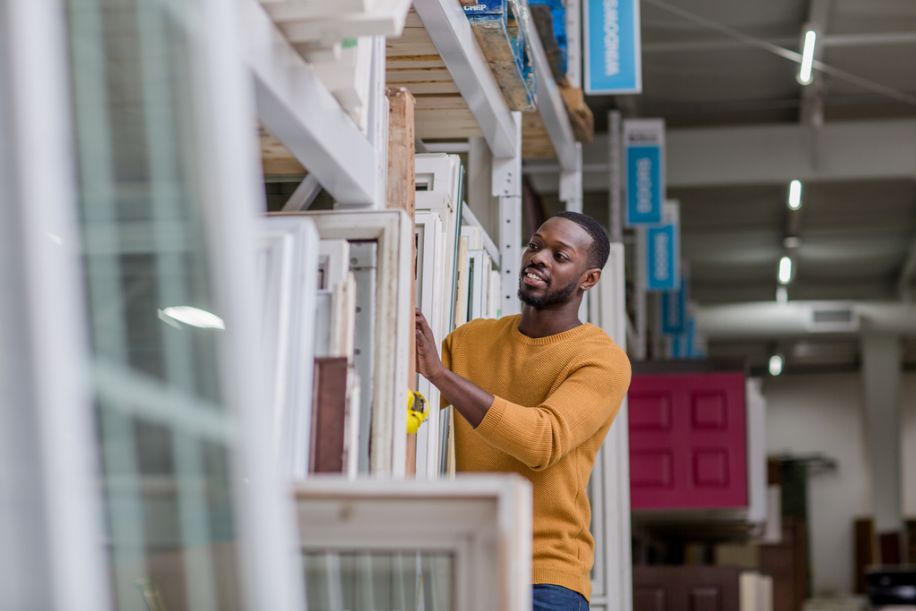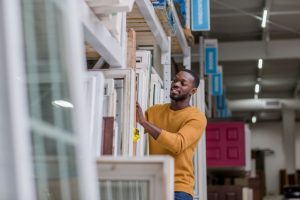 "Before the relocation, the ReStore was located in what has been described to me as a small, dark and dusty store on Old Palafox," Scott said. "The new store is a completely different experience—clean, bright and well organized. We did well over a year of research to determine a new location and size of the store. Pensacola has a lot of thrift stores in the area, but there wasn't really anything like the Pensacola Habitat for Humanity ReStore in the area. That had a lot to do with the decision to go bigger and better."
The store employees several full-time and part-time employees but also relies on volunteers. Pensacola Habitat relies on volunteers both in construction and at the Pensacola ReStore. As Scott explained, volunteers working alongside skilled construction workers help keep the cost of building homes in the community low. Inside the store, volunteers assist with donation processing, merchandising, customer service and furniture repairs.
The Pensacola ReStore benefits all parties involved. Shoppers benefit by getting surplus materials and donated home improvement items at a discounted price well below retail value. Donors benefit by getting a tax deduction and keeping their excess goods out of the landfill while turning them into funding for affordable housing. Volunteers learn new skills and work to benefit the community. Finally, Pensacola Habitat for Humanity benefits by using 100 percent of the profits to build affordable places to live in the local community.
The Pensacola ReStore is located at 6931 N 9th Avenue Suite 29 and is currently open from 10 am to 4:30 pm Tuesday through Saturday. Keep up to date with the most recent business hours on the Facebook page: Pensacola Habitat for Humanity ReStore. If you are interested in learning more or becoming a volunteer, email [email protected] or call Pensacola Habitat for Humanity at (850) 434-5456. For questions or to schedule a donation pickup, call the Pensacola ReStore at (850) 476-0001.