By Gina Castro
Throughout the years, drones have been used for a wide range of things. Drones have been used by the military for surveillance beyond enemy lines. They have been used for entertainment and have even become a popular Christmas present. They can connect to WIFI and be controlled by your smartphone. Drones have been used for monetary purposes, too. In 2013, Amazon released a concept video where it used drones to deliver packages to customers. Today, companies across the nation are using drones in commercial and residential real estate. Pelican Drones, a company based out of Pensacola, is using drones to provide premium aerial photography, videography and industrial drone services.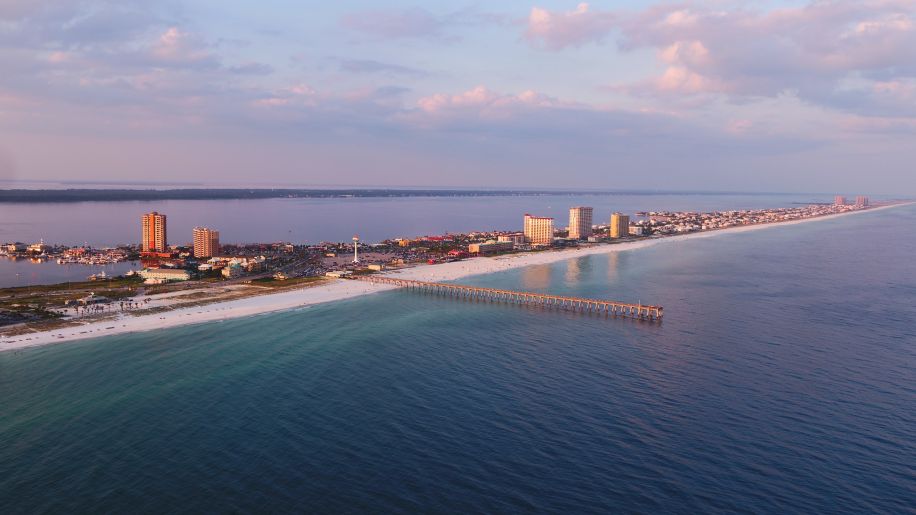 "It's a great tool to highlight the surrounding amenities and businesses, places of interest or water proximity," Pelican Drones owner Chris Ton said. "It's the full package here because in Florida, we have so much water, golf courses and neat natural resources, but often times, the ground level photography is just not seen in the listings."
Pelican Drones can use drones to take aerial photos or cinema quality videos of your home or business to capture the entire property. You can use Pelican Drones to show how close your home or business is to schools, the beach, interstates or night life. Pelican Drones can also enhance your video project with voice-over, text overlay, licensed music and 3D animations. Multiple Listing Services (MLS) statistics showed that properties that include aerial imagery are 68 percent more likely to sell than properties without aerial imagery.
"Drone photos really help your listing stand out. I think that's the biggest point," Ton said. "Everyone wants to stand out on Google, Zillow and MLS, and to do it properly, your iPhone just can't compete with the level of drone professional HDR interior ground stills and full-blend marketing video. It really sets you apart in this digital age."
Pelican Drones worked with the Portofino Island Resort to show what the view from the hotel's future towers would look like. Ton said that they flew the drones up to the height that the hotel plans each floor to be and showed what the north, south, east and west perspectives.
"What we're getting back from our clients is nothing but repeat requests for us to keep doing what we're doing to their high end listings, boats and yacht listings," Ton said. "We've seen properties with over million dollar price points move as fast as a week after seeing the imagery."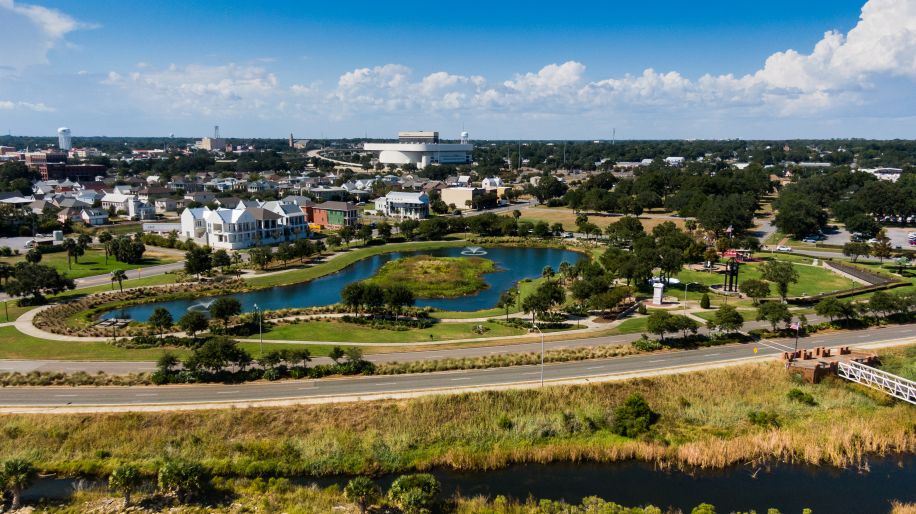 Pelican Drones offers several styles of drones. They have heavy lift film drones to a more day to day real estate and construction related drone, which doesn't have as much noise and doesn't have as much of a set up time. When someone calls in for a real estate inquiry, Ton said that they go over a menu of real estate related services which includes everything from drone photos to a full blown walk through video or a 3D 360 tour. Once you have selected the service you want, Pelican Drones schedules a date with good weather to do the shoot. They also discuss the properties best selling points and make a plan of action to focus on those areas.
If you do decide to use drones to showcase your property, make sure the company you go through is licensed through the Federal Aviation Administration (FAA) and insured with an aviation policy. The civil penalties for utilizing a drone for commercial purposes without first obtaining a remote pilot's certificate from the FAA are up to $32,666 for each incidence.
"There are a lot of things to understand when flying in local airspaces like Pensacola," Ton said. "We're surrounded by an international airport, a navy base, the helicopter flight training center for the navy that buzzes all along the beaches and everywhere else, so it's certainly something you're going to want to utilize a professional in the area for this service."
FAA's website also states that if a drone interferes with wildfire suppression, law enforcement or emergency response efforts, whether it was deliberately or recklessly, the pilot can be imposed with a $20,000 civil penalty per violation. Ton said that Pelican Drones is completely licensed with an FAA part 107 licenses. If you are interested in learning more about Pelican Drones, go to their website pelicandrones.com.