By Hana Frenette
Dweezil Zappa, acclaimed guitarist and son of rock legend Frank Zappa, was born in California in the fall of 1969. Dweezil, his brother and two sisters grew up in a small two-bedroom home nestled in the Hollywood hills.
The house wasn't grand or regularly filled with celebrities, but there were always instruments scattered around and music coming from the basement where Frank had built a recording studio.
On his sixth birthday, Dweezil received his first guitar- a Fender Music Master from his father.
"I didn't really know what to do with it, I kind of just banged around on it and made noise," he said.
Although he liked the guitar, he was more into baseball at the time. He played for several years, even pitching a no-hitter in the minor leagues when he was 12 years old.
At 12, Dweezil picked up a new guitar and became greatly inspired by the popular rock bands at the time- particularly the music of Van Halen and Black Sabbath. He was practicing a couple songs for an upcoming performance at his high school talent show when his idol Eddie Van Halen phoned his house to talk with his dad.
Weeks later, Eddie Van Halen showed up to surprise Dweezil at the talent show and when Dweezil's guitar failed to stay in tune, Eddie offered up one of his.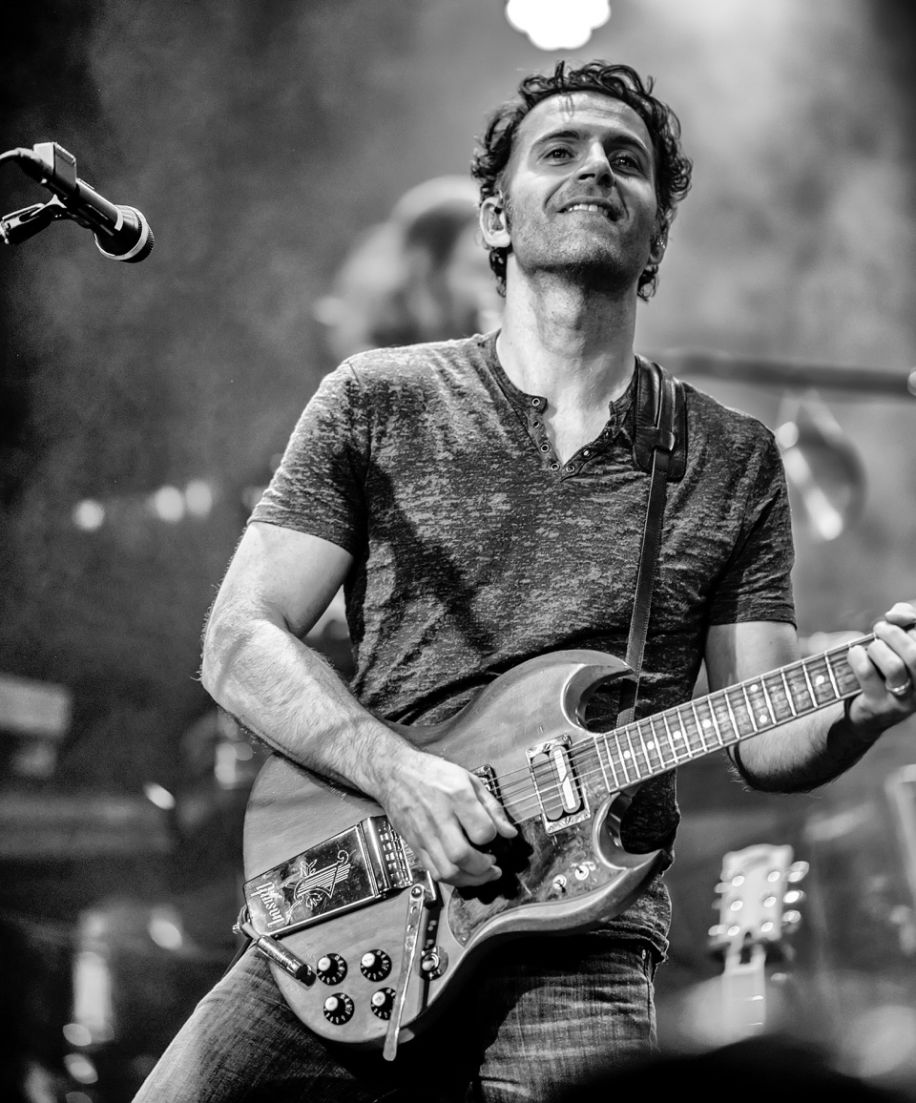 "This was well before musicians were sort of known in TV interviews or TV shows- there was no MTV yet, so you had to read the music magazines to know about them," Dweezil said. "So here I was, exposed to this person who was like a super hero to me. I was like a sponge just absorbing whatever I could learn."
The two formed a friendship and began working and playing together. Later that year, Van Halen produced Dweezil's first single, "My Mother is a Space Cadet," which was released on his father's label, Barking Pumpkin.
More than a twenty years later, Dweezil has become a well-known guitarist, playing and touring alongside dozens of musicians like Weird Al Yankovic, Don Johnson, The Fat Boys and Winger.
In the early 2000s he began touring as "Zappa Plays Zappa,"—a tribute tour to his father's large and eccentric catalogue of music.
In March, almost 16 years after the tribute tour originated, Dweezil received word from the Zappa Family Trust (ZPFT) that he would have to stop using the name "Zappa Plays Zappa," because they believed it sounded misleading and served as a reference only to Frank and not to Dweezil.
Frank Zappa died in 1993, and his wife Gail, mother of their four children, died in 2015. According to Dweezil, his mother Gail made additions to the trust before she passed away, making his younger siblings Ahmet and Diva Zappa the trustees; while Dweezil and his sister Moon remained beneficiaries.
Dweezil agreed to rename the tour, "Dweezil Zappa Plays the Music of Frank Zappa," but that didn't satisfy the Zappa Family Trust. A few months later he received several cease and desist letters, forbidding him to play any of his father's music or to use the name Zappa in any way- even if listing his own full legal name.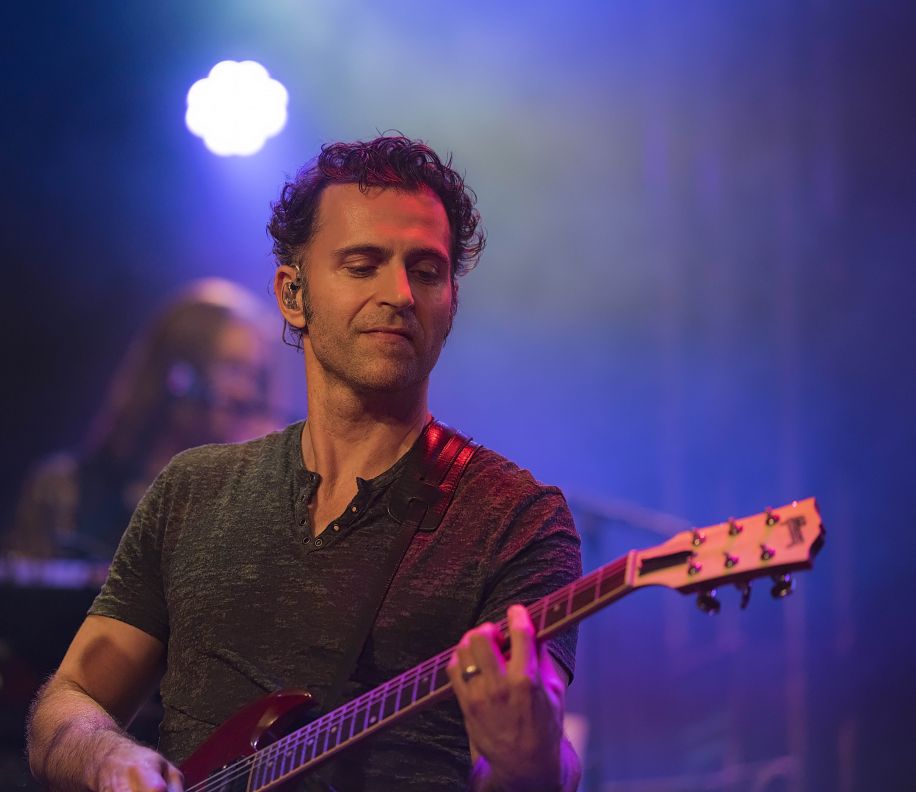 "Their goal appears to be to make it so I would not be able to use my own last name in professional services, performances or musical events of any kind," he said. "Now they've filed a federal trademark on the name Zappa and just seems desperate to control anything they think they could profit from."
Not to be had, Dweezil launched a new tour with a new name­­­–"50 years of Frank- Dweezil Zappa Plays Whatever the F@$* he Wants- The Cease and Desist Tour." The tour focuses on the 50th Anniversary of his father's controversial psychedelic rock album, Freak Out!
"We're not playing the entire album, but we will play a lot of songs from it, and a lot of other material form the early Mothers of Invention era, then middle 70s and then even some stuff from the 80s," Dweezil said. "It's a really broad and diverse set list, with a really good arc to it- it just keeps building."
Dweezil said the album, although 50 years old, feels incredibly relevant to the issues taking place today.
"It does sort of come off like it was ripped out of today's headlines, and you think, wow that was written 50 years ago," Dweezil said." Especially with songs like 'Trouble Every Day,' and 'Here Come the Brain Police,'- the sound has this audacious feedback and distortion the music itself just gives you this strange feeling of unease."
In December, one month prior to the two-week Cease and Desist Tour, Dweezil launched a Pledge Campaign in an effort to gain support toward his struggle to maintain his musical and personal rights.
The crowd funding campaign aims to raise funds to propel the necessary legal arguments to secure the rights for Dweezil to continue to use Zappa as his last name.
On the Pledge page, Dweezil writes, "Let's band together and form a group called 'Dweezil Zappa And The Others Of Intention (a play on his father's band called The Mothers of Invention.)By joining and supporting this group via the Pledge Music campaign, your voice will be heard alongside my own in the fight against the proposed Federal Trademark of the surname Zappa set forth by two of my younger siblings."
Dweezil said the goal of the campaign is simple- to seek assistance with this legal battle to protect the rights to his name, which gives him the ability to play music under his own name, but also the ability to play covers of his dad's music.
"I think the whole argument is a very strange thing, and that any logical person would want everyone to be on the same page, and to move forward and make the best legacy possible for our Dad," Dweezil said.
Catch Dweezil Zappa's Cease and Desist show at Vinyl Music Hall on Jan. 13 and take part in his journey to use his family name.