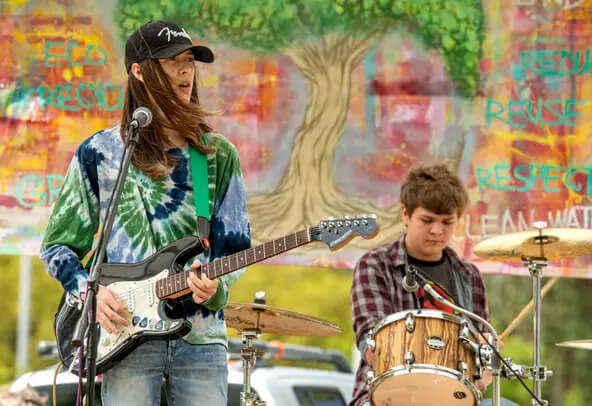 With Earth Day just around the corner, many of you might be wondering how you can participate. Fortunately, you can give back to Mother Earth on Earth Day in many ways, both large and small. From beach cleanups to recycling drives, there are numerous events happening across the city for you to participate in.
One returning favorite is Earth Day Pensacola. This free community event is held each year at Bayview Park in the East Hill neighborhood of Pensacola. This year's event will be held Saturday, April 22 from 10 am to 4 pm. This fun-filled Earth Day event will feature an afternoon of earth-friendly hand-crafted items, tasty local food and beverages, information booths, live music and more.
"For more than 50 years, Earth Day celebrations have sought to educate communities and promote community involvement on climate change, clean energy and the challenges of growth," Earth Day Pensacola event organizer Christian Wagley said.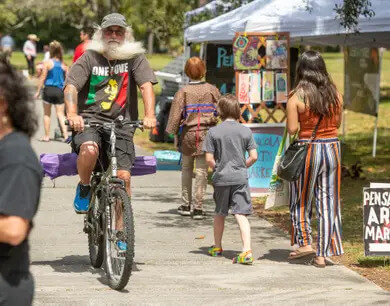 The first Earth Day celebration in the United States took place in 1970 across many school campuses, encouraging students to get outdoors and learn about the environment. These localized Earth Day events are part of a larger effort called Earth Day Network which provides resources and educational content year-round for all ages. Although Earth Day Pensacola is part of this larger effort, its committee of volunteers have created an event that is truly Pensacola. After a short hiatus, Earth Day Pensacola was brought back in 1990 and has been a local favorite ever since.
"We have a great volunteer committee that works hard behind the scenes to create a really special event," Wagley said. "The energy and enthusiasm of the committee is contagious, and that will be reflected at Earth Day [Pensacola]."
This year's Earth Day Pensacola will feature delicious vegan food from local eateries and food trucks, incredible live music, art, hands-on activities, education booths and plenty of fun for kids and adults alike.
Wagley explained that the primary goals for hosting the event are to help educate the community about environmental issues that impact us on small and large scales, empower individuals and organizations to make more eco-minded decisions and to mobilize the community toward actions create a cleaner Pensacola.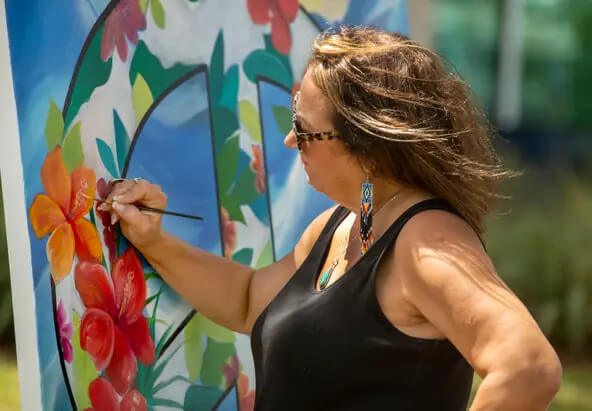 "We are most looking forward to the local vendors and their handcrafted, earth-friendly goodies. These are things like art and personal care products that people make in their kitchens and home workshops," Wagley explained. "It's so great to support our local artisans and craftspeople. And of course I love the food. We'll have amazing vegan food from several local sources."
Join Earth Day Pensacola on Saturday, April 22 from 10 am to 4 pm at Bayview Park located at 2001 E Lloyd St. in Pensacola. There is no cost to attend this free family friendly event. For complete event details, visit earthdaypensacola.com. If you want to become involved in helping protect and save the earth year-round, visit earthday.org for information on upcoming volunteer opportunities.