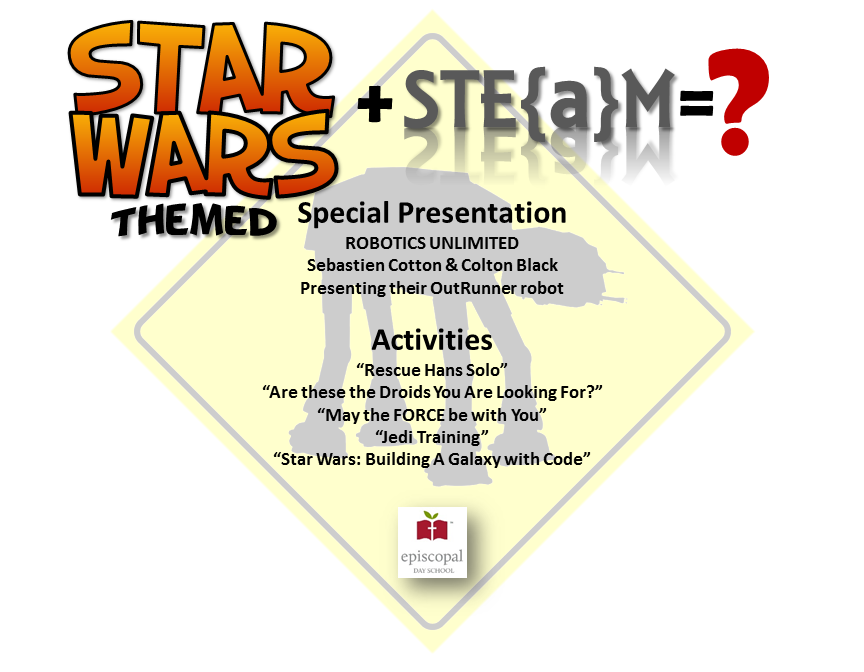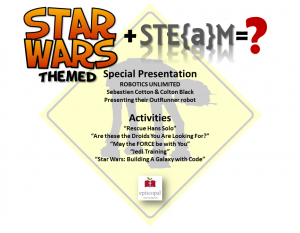 Episcopal Day School of Christ Church Parish (EDS) in Pensacola, Fla. will welcome children, who are rising PreK3 through 8th graders, and their parents to the two EDS campuses to participate in fun-filled STEaM (science, technology, engineering, the arts and mathematics) activities on Saturday, Jan. 23 from 10 am to 11:30 am. The event is free and the community is encouraged to attend.
During the morning, EDS will welcome entrepreneurs Sebastien Cotton, Ph.D and Colton Black, founders of Robotics Unlimited Inc. They will inspire students by presenting OutRunner, a very fast all-terrain robot. Robotics Unlimited Inc. is a year old Pensacola startup specializing in developing and commercializing robotic toys.
Educators must prepare children for jobs that are yet unknown in a rapidly changing world. At EDS, students are urged to take risks and to make, invent, program and design. These skills are reinforced with the study of science, technology, engineering, the arts and mathematics (STEaM). The intent is that exposure to these subjects will lead students to become inventors, entrepreneurs, collaborators, and problem solvers. The planned STEaM activities will engage students in hands-on learning which is also enjoyable.
The event will be held simultaneously on both campuses. Rising PreK3 through Kindergarten will be at the EDS Hilton-Green Campus which is located at 601 N. Palafox Street. Rising 1st through 8th graders will be at the south EDS campus, which is located at 223 N. Palafox St. on the corner of Wright and Palafox streets, and this will be the site of the Robotics Unlimited Inc demonstration.
EDS is pleased to enhance the vitality of our downtown area with free educational activities for families. As space is limited, a RSVP is requested. Parents should confirm their attendance with their RSVP to EDS Director of Admissions Lisee Sherrill at [email protected].
Episcopal Day School serves students, regardless of faith or background, from six months through the 8th Grade. EDS is committed to advancing the school's mission of preparing students for a life of learning and meaningful service in a diverse and global world by providing academic excellence and character formation inclusive of all of God's children and grounded in the Episcopal tradition.