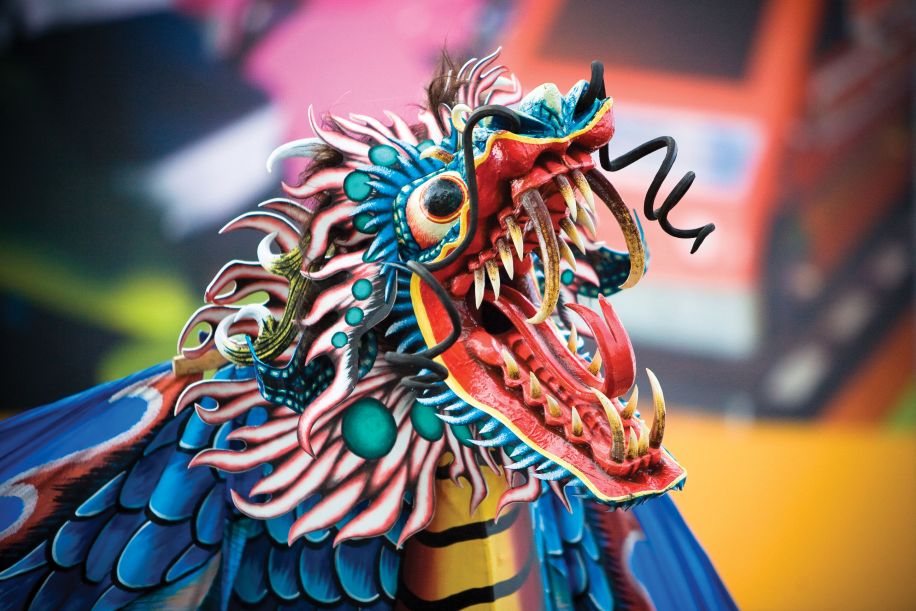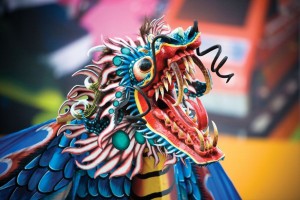 Are you ready to tame and ride the dragon (boat)? Then prepare yourself for the second annual Pensacola Dragon Boat Festival coming to Downtown Bayview Park on Sept. 12.
The only fire you have to worry about with these dragons is the blazing trail you leave behind as you paddle past your opponents. That's because the element for these dragons is strictly water.
For those unfamiliar with dragon boating, it's a racing water sport that takes place in a boat decorated to resemble the scaly, brightly-colored mythical creature. Each 40-foot fiberglass boat is manned by at least 20 paddlers, a drummer and a steers person who work together to cross the finish line faster than their competition.
"Right now we have 23 teams already signed up for this year's race," said festival chair Chris McIntosh. "Our goal is to have 40 teams by the time the festival starts in September."
The festival's Opening Ceremony and Dragon Dance will launch the start of the six-lane, 300-meter race course. Contestants will begin near the east side of Bayou Texar and make their way to the finish at Bayview Park. Races will run all day with an hour break at midday.
But there's more to look forward to at the event than the actual race. You can expect to see unique, professional dragon dancers and a skilled kite flyer. There will also be a children's area and miniature water park for festival goers to enjoy.
Coastal Fire and other bands will perform for the festival crowd this year. You can look forward to an appearance by special guest DJ Duck, too. Local food, jewelry and clothing vendors will also be showing off their wares. There's even talk of having a trained masseuse available for those who want to schedule a relaxing massage.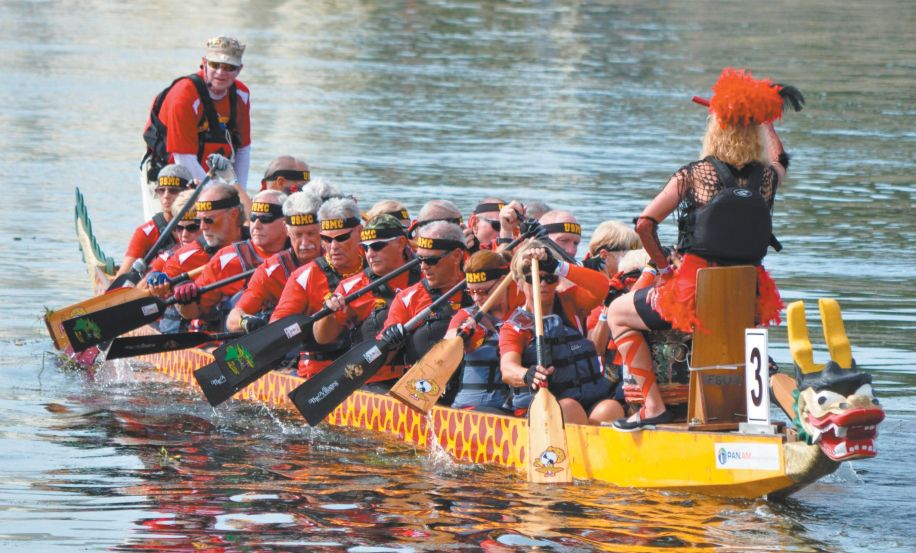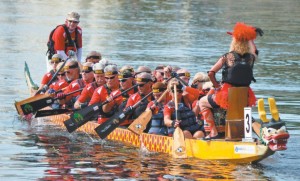 Wind Creek is a major sponsor for the 2015 Pensacola Dragon Boat Festival & Race, but other sponsors include UWF's Confucius Institute.
Dragon boat racing originated over 2,000 years ago in the southern provinces of China. According to the story behind this mythical celebration, a scholar and adviser to the emperor of the Chu Kingdom named Qu Yuan jumped into the Mi Luo River to protest against government corruption. When he did this, local fisherman raced out in their boats to save him from the water dragons. They beat drums and pounded their paddles on the river's surface and threw rice dumplings wrapped in silk into the river to distract the dragons from eating Qu Yuan. Dragon boating evolved from the re-enactment of this legend at annual festivals.
Although a symbol of Chinese culture and spirit, dragon boat racing has found its way to our own small section of the States—the Florida Panhandle and Gulf Coast.
It's a team sport that encompasses power, speed, synchronization and endurance.
As far as prizes, there's the trophy that goes to first-place race winners, passed down from the winning team of the previous year. However, prizes will also be awarded to those with the best outfit, team spirit, and athlete village tent.
When a team registers for the race, they also receive a 10×10 pop-up tent that they are welcome to design with their signature team logo, or however they see fit. The tent is a place for teams to set up camp and cool down before they're off to the races.
"Dragon boat racing is the fastest growing water sport but it's never been done here," said Chris. "We decided to bring it to Pensacola after my fellow Sertomans and I saw how much fun the people had dragon boating in Montgomery, Ala."
To prepare for the event, the staff of Pensacola Dragon Boat Festival & Race work year-round to get enough boats and equipment from High Five Dragon Boat Co., in south Florida, as well as approval from the City of Pensacola to host the event at a public venue such as Bayview Park.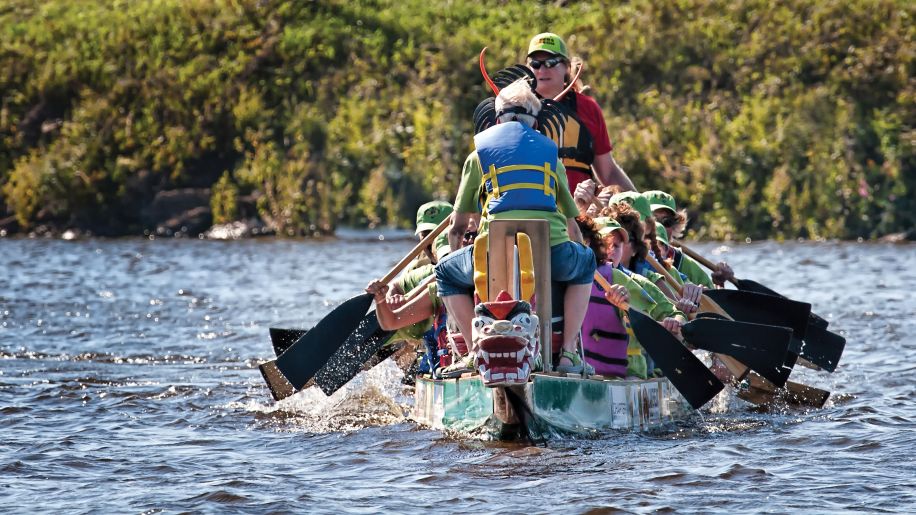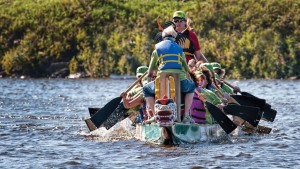 Since the race focuses on camaraderie and working together to compete against the other team, it seems fitting that earnings from the festival will go back to the community through local non-profit organizations, such as Gulf Coast Kids' House.
"Not only is the race a lot of fun but proceeds go to a good cause," explained Chris. "We hope to raise $50,000 at the festival, all of which will go to Gulf Coast Kids' House."
If you'd like to register your team for the upcoming race, or would like to learn more about what the Pensacola Dragon Boat Festival & Race has to offer, check out their Facebook page or visit the official website at pensacoladragonboatfestival.com.
Don't miss the opportunity to exercise in an exciting new way, experience a blend of culture, and build social and team relationships. But, most of all, don't miss your chance to see or ride a dragon!